An Abandoned Station for Abandoned Agents. Just how ultimate is the special effect heavy legacy of Die Another Day?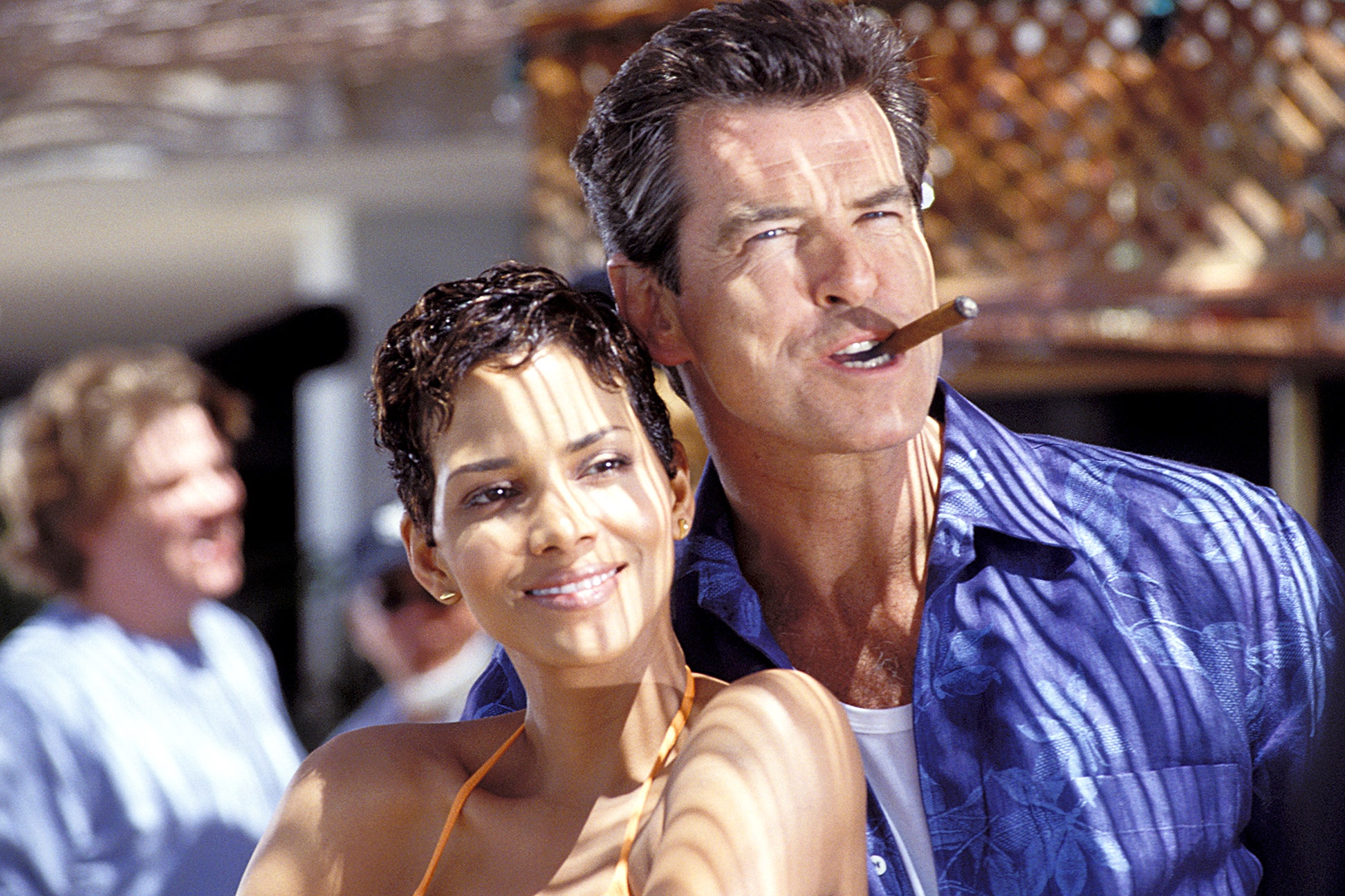 My relationship with Die Another Day was a little bit complicated, and I say this as a James Bond fan who adores Pierce Brosnan portrayal and considers him the best 007 of all, with GoldenEye being my favourite movie of all time (not just Bond, I really mean all time).
I remember being very pleased with the film when I watched it on the big screen, but as the film landed on video I became a little bit disappointed: way too much CGI, slo-mo effects, an editing style that felt way too modern for my taste and Bond's refined subtlety. That said, the film was never among my least liked and I had a lot of respect for it, and appreciation as it marked the beginning of my "Bond journalism", so to speak: the first time I followed the development of production closely, from the cast announcement to its release worldwide.
Flash forward to 2020 and I see much criticism towards the film. While some critics make a fair point and I agree with them, I found that some others are way off target and simply dismiss some very important assets of the 2002 film, the 20th official James Bond entry and the one which marked the 40th anniversary of the launch of the EON-produced cinematic series.
This is what made me want to reassess the movie and the reason why I wrote my latest book, Beyond The Ice: The Case For And Against Die Another Day, trying to objectively point out what the film failed to achieve but, most importantly, what's the biggest legacy and influence it lent to the upcoming 007 entries with Daniel Craig in the role of Ian Fleming's secret agent, plus what makes this production unique between other Bond movies.
The first thing to ponder is the release date and generational impact of the film. That goes beyond personal preferences, in my opinion. Some may have not liked Bill Conti's disco-influenced score for For Your Eyes Only, but the 80s were like that. Others may find scenes of Thunderball rather lethargic, but I'm sure back in the 60s having some whole eight minutes dedicated to the hijacking of an aircraft and its concealment under the waters of Nassau was something amazing to watch.
James Bond in Die Another Day (2002)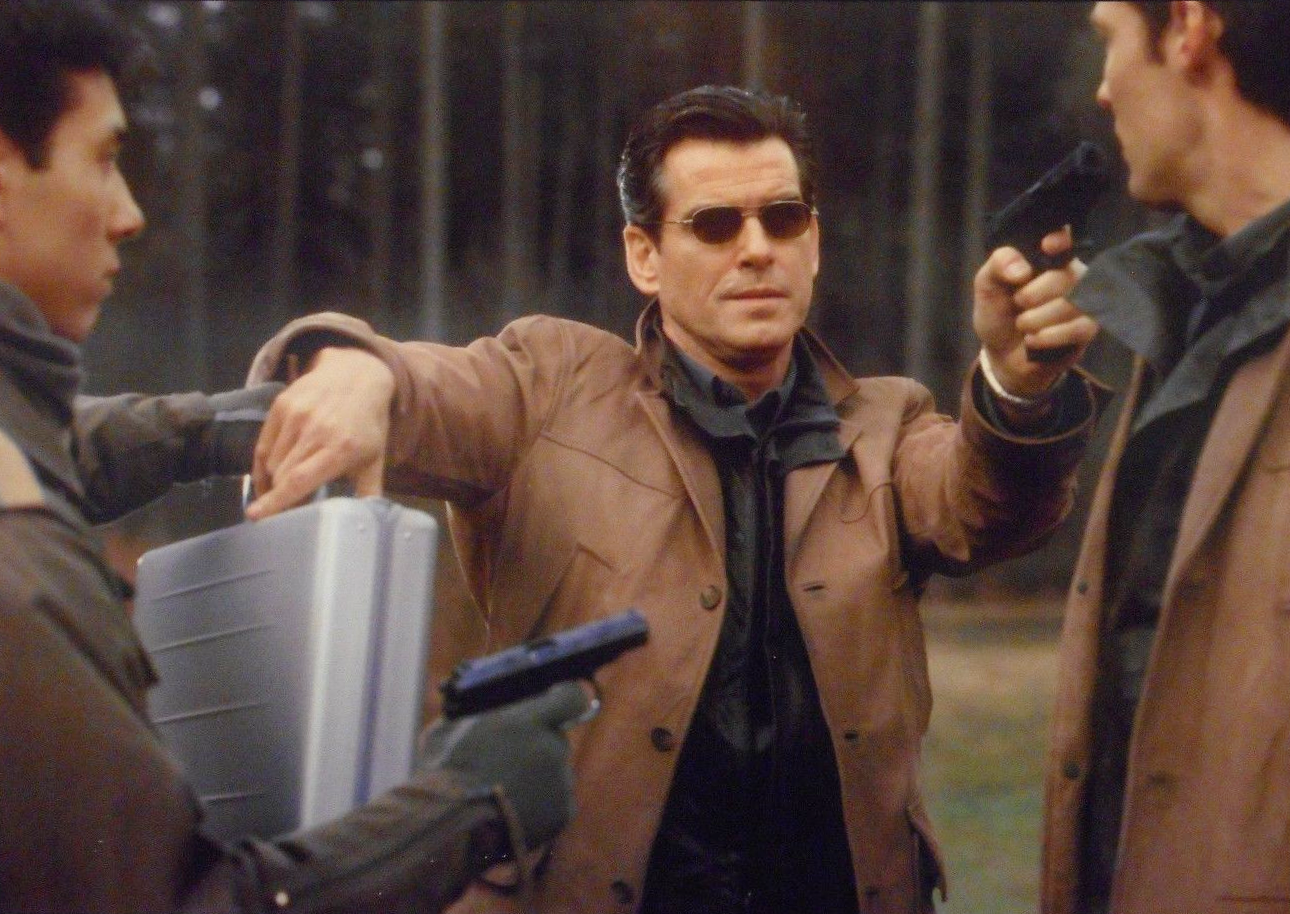 Die Another Day was released in November 2002 and a lot had happened in the world since the last time we saw James Bond, happy that Christmas didn't come once a year as he slept with the aptly-named Dr Christmas Jones on Christmas Eve 1999 in Istanbul at the end of The World Is Not Enough.
The new millennium had a though start with the fear of Y2K, referenced at the end of that movie, where your own Windows 98 laptop to computers in Wall Street could have irreversible fails as the operative systems could confuse the year 2000 with 1900. Nothing happened, in the end, but many were worried. Somewhere else, Beyoncé, Christina Aguilera and Britney Spears were singing everyone's loved hits and we were distracted with random guys locked up inside the Big Brother house and other reality shows.
In the world of entertainment, the fantasy genre was becoming popular again just like animated movies, bragging about the new technologies they could use to create new worlds, like The Matrix or Lord of The Rings: The Fellowship of The Ring. Action movies weren't too dissimilar and the style first popularized by people like John Woo and Michael Bay in the 1990s which contained fast-cut editing, an exhilarating pace, lots of slow and fast cameras, exaggerated and unrealistic stunts with some disturbing violent moments, reached new heights.
When producers Michael G. Wilson and Barbara Broccoli, along with screenwriters Neal Purvis and Robert Wade, began working on Die Another Day by August 2000, one of the biggest box office hits of the year was Mission: Impossible II, the second part of the cinematic series based on the TV series starring Tom Cruise as IMF agent Ethan Hunt. Far from the cloak-and-dagger style of the small-screen production, both the first film of this saga released in 1996 and particularly its follow up from 2000 relied on heavy action scenes and stunts in the style of John Woo (who, in fact, directed this movie). And most of the scenes had Hunt as a one-man army instead of a team of people trying to play a diversion on a particular target before reaching their objective.
It was clear that the style of Bond 20 had to be like this to attract a younger audience, people between 18 and 30 used to spend more time playing video games than watching movies: the new Bond film had to mix exaggerated action, eye-popping visual effects, but also more drama, grittiness and violence. Something new should happen, something we never expected before in 19 Bond movies over four decades. Due to his highly acclaimed work in Once Were Warriors, a film showing the decadence of a Maori family in New Zealand, the producers chose Lee Tamahori to helm the production by July 2001.
Months later, real-life events affected the direction to take Bond into the new millennium: two commercial airlines impacted into the World Trade Center towers on the morning of September 11, 2001. It looked like the plan a mastermind from a Bond film could devise but never did because 007 was there to stop him. Many experts went to the length of comparing Osama Bin Laden to Ernst Stavro Blofeld, SPECTRE leader and arch-nemesis. It was clear that the world has changed: what was safe wasn't safe anymore, anything could happen anywhere and there was a new enemy to defeat.
The producers were, as many filmmakers in Hollywood, torn between not disclosing the 9/11 attacks to avoid hurting sensitivities and not pretending nothing had happened and the world was the same as before. The fictional enemy was found in North Korea, making Die Another Day by far the most political James Bond film of all. When Purvis and Wade started writing the script, Bill Clinton named the Demilitarized Zone dividing both Koreas as "the scariest place in the world", by the time the script was in development and the 9/11 events had happened, George W. Bush accused North Korea of hiding mass destruction weapons and being part of an "axis of evil" along with Iraq and other countries wishing to destroy the "American Way of Life".
Bond's nemesis was Colonel Tan-Sun Moon, who explicitly dreams with the day where "all Korea is ruled by the North" and hopes to "squash Japan like a bug" and make the West "shake with fear". He despises British colonialism, seeing 007 as a man sent to "police the world". The man is on murky business: conflict diamonds dealing, selling illegal weapons hidden in the Demilitarized Zone, all behind the back of his father, a pacifist general who sent his son to Oxford and Harvard in order to "build a bridge" between both cultures.
James Bond in a Post-9/11 World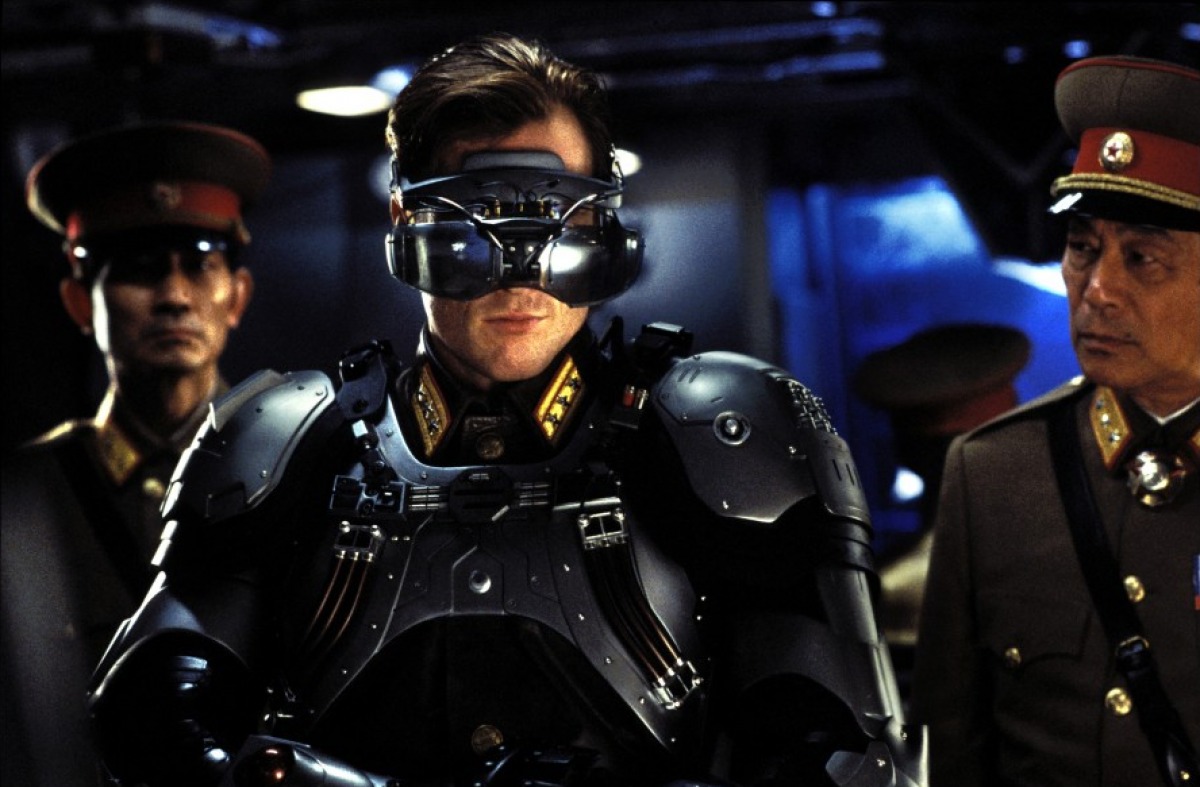 The inclusion of North Korea in the film caused a lot of controversy in the Far East, particularly in South Korea where many citizens boycotted the movie and felt disgusted with the way their country was shown as if their troops were controlled by the Americans. Leaving this aside, Die Another Day proved to be extremely relevant in addressing the murkiness of a "rogue nation" we know little about and has been frequently observed for human rights violations over the years.
After a battle between Bond and Moon takes place in the film's opening sequence, Moon is presumed dead and 007 is captured by North Korean troops. The secret agent is imprisoned, tortured, treated with no humanity and -14 months later- exchanged by Zao, Moon's right-hand man captured by the Americans after storming on a summit between South Korea and China. Far from being received as a hero, Bond is labelled as a liability by the Americans, thinking he might have haemorrhaged information during his torment. MI6 dismisses him from the service, to save face with the NSA who is now leading the war on terror after 9/11. On an interesting note, many people will know that the National Security Agency is, in fact, an organization of analysts and bureaucrats. But the relevance they won after spying potential terrorists between foreign and nationals by the end of 2001 was very much addressed in Hollywood and not only Die Another Day conceived a fictional NSA with highly-trained enforcers but also the initial film of the xXx trilogy (released some months earlier) also did.
Bond's exchange has an obvious connection to the real-life 1962 prisoner swap between Soviet agent Rudolf Abel and CIA pilot Francis Gary Powers over the Glienicke Bridge in Berlin as seen in the 2015 Steven Spielberg film Bridge of Spies. Years after Die Another Day, productions like Salt and Red Sparrow also featured spy exchanges, the former involving North Korea.
While many reviewers blasted Die Another Day for its over-the-top script, which included the villain Moon undergoing a DNA transplant session in a Cuban clinic to "reborn" as British businessman Gustav Graves or 007 kite-surfing a tidal wave, Entertainment Weekly's Owen Glieberman was the first to observe an interesting and ground-breaking fact about this movie: there was something at stake, and it's not only the future of the world but the future of 007.
Far from being praised, for the first half of the movie we are meant to doubt at Bond's capabilities. He was captured, tortured, stripped of his 00 licence and antagonized with the major services of the world. Much like in 1989's Licence To Kill, he was on his own, but this time not flying away for private revenge but pushed away of the service: "You're no use to anyone now", a steely-cold Judi Dench as M says.
Bond's symbolism as a saviour of Great Britain dates back to the 1957 Ian Fleming novel From Russia With Love, where the infamous Soviet General G wants to hit the British's pride hard and discovers 007's subsequent triumphs over the SMERSH operations, plotting to lure him into a sex scandal with a fake and beautiful Russian girl defector killing both of them afterwards, making the British Intelligence lose face to the eyes of the world. In the case of Die Another Day, it only takes a young and beautiful British agent in complicity with Moon to blow Bond's cover – a woman right under the nose of 007 and the whole Western Intelligence! Miranda Frost, played by Rosamund Pike long before her Gone Girl fame, is the first proper case of a mole in the cinematic franchise. This also goes in sync with the fear of "infiltrations" into the West, either in the society or the intelligence services. Note that Moon was educated in the West, just as Mohammed Atta who crashed one of the planes that impacted into the Twin Towers, and that Frost was feeding him information right from the inside, starting with Bond's operation to terminate the Korean as seen in the pre-credits sequence.
Some paragraphs before, when I noted some of Die Another Day's exaggerated plot devices or scenes like the DNA transplant or the tidal-wave surf, you'll see that I omitted the invisible (and infamous) Aston Martin V12 Vanquish. This is simply because it's not something as fantastic as you may think. The late Nick Finlayson, workshop supervisor of this and many other Bond movies, noted that in early 2002 armed forces of the world were already working on a cloaking device that could make a vehicle almost invisible to the human eye with the use of tiny cameras. In 2008, José Azaña, a Spanish scientist working with a group of researchers in Montreal, affirmed that they found a way to make an object invisible in almost every angle. Like many other things in the James Bond universe, the invisible Aston Martin was only some years into the future and therefore does not qualify, in my opinion, as something really "out of this world". We just don't have the money or means to do it, but some people might. After all, who would think we would be able to receive messages in a wristwatch in 1977, yet Bond did that year in The Spy Who Loved Me decades before the smartwatches existed! (In telex form, that is.)
How 'GoldenEye' Set the Foundation for a Post-Cold War Era James Bond
But How Ultimate is it?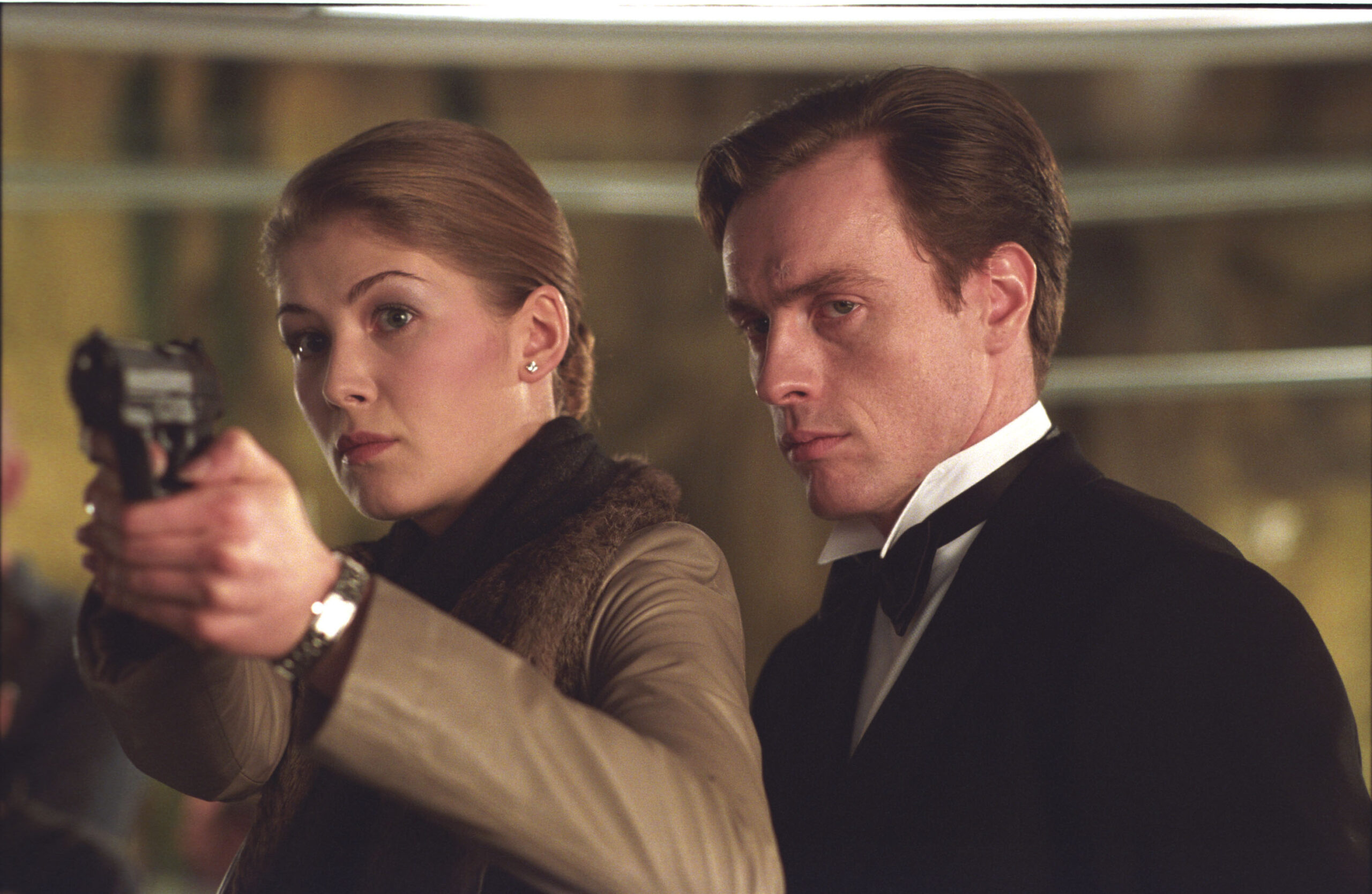 What is my real criticism to Die Another Day? The execution. Things feel a little bit incomplete. I think Miranda Frost is a much more interesting character than Jinx, the "female version of James Bond" played by Halle Berry. She had won the Best Actress Academy Award in 2002 for Monster's Ball and teens were gasping at her bare breasts in 2001's Swordfish, so they needed to hyphen her appearance as much as they could. Nothing against Berry, she's a wonderful actress and an incredibly sexy woman. It's just that I don't buy her as the "female version of Bond". Xenia Onatopp from GoldenEye is, forgetting she was on the evil side: there you have a girl who drinks Martinis in a special manner ("Straight up, with a twist" rivaling Bond's iconic "Shaken, not stirred), dresses in the finest clothes, handles weapons like a professional killer and uses her body to achieve her objectives. To a certain extent, also Wai Lin from Tomorrow Never Dies, although she lacks the needed glamour and prefers to kick her way out. In the case of Jinx, she's too street. "He did you? I didn't know he was that desperate", she tells Miranda after confessing Bond spent a night with her. Also, she tells Zao that his disappointed "mamma" sent her after him. She is sexy, pleasing, beautiful, charming, skilled… but she needs more to catch up with Bond's finesse as Xenia did.
I also think Gustav Graves, Moon's alter ego played by Toby Stephens, is too flamboyant. Too much super-villain thing exaggerated speeches, so much angry faces. Again, nothing against Stephens, but I feel Tamahori should have opted for a subtler, less grandiloquent approach for this villain.
The editing is not always of my taste, but I understand that they followed popular trends and aimed at the aesthetic zeitgeist from the early 2000s. I do think, however, the virtual reality training scene is beautifully choreographed and shot. That scene alone provides more thrills than any Bond film of the 80s counting both Roger Moore and Timothy Dalton.
A little bit of touristic exoticism would have been good, too. If it wasn't for Cádiz in Spain, doubling for Havana in Cuba, all of the scenes of the film except the popular London would have taken place in an undistinguishable place. We see nothing of the Icelandic culture even though the film was partially shot in Iceland, but the action takes place "somewhere" in the country, on a snowy terrain that could be anywhere. Out of Cádiz and London, we didn't have the chance to see the world here as in many other Bond adventures.
Other than that, however, Die Another Day is nowhere near a bad James Bond movie. It has flaws. Many flaws. But ignoring its relevance is pointless. For the first time, Bond is immersed in the "real" spy world with sleeper agents and moles. For the first time, Bond's fortitude and capacity are questioned by everyone, even the audience. Casino Royale had 007 tortured and betrayed by a woman. Quantum of Solace had the US Intelligence pressuring M to Bring Bond in. Both Skyfall and SPECTRE had a villain thought to be dead or missing and resurfaced to haunt Bond or M, not to mention that the latter has another mole of the main villain who is none other than a Whitehall bureaucrat breathing over M's neck. So all the insecurities of a "not-so-safe world" were somehow first condensed in Die Another Day.
There is another thing that should be noted in the movie: the huge influence of technology. I've detailed it in the book and it's really interesting to explore as it deals with the perennial "man vs. machine" battle that somehow started during the Industrial Revolution in 1760. I think it's something you can easily find out yourself but if the subject interests you, I cordially invite you to get my book.
In a scene of the movie, seconds before Bond is finally reinstated to MI6, he is given an old key which opens a door accessing to the subterranean London. There, in a disused station as the ones used as Winston Churchill's bunker during the Luftwaffe blitz in WWII, Bond reunites with M. "I never thought I found myself here. An abandoned station for abandoned agents", he says. While the comparison evokes his personal situation, it somehow evokes the legacy of Die Another Day: an abandoned film by the 007 fans and the action moviegoers, whose greatest things always seem to be overshadowed by the profusion of special effects.