Bloodsport might have been his first major role, but Nowhere to Run was Van Damme's breakout!
By 1993, Jean-Claude Van Damme was already a household name, but in my view, Nowhere to Run made him a bonafide star.
The script seemed to sit on hold for years, and then came Robert Harmon (The Hitcher) to direct. There will be some slight spoilers ahead, so if somehow you have not seen this movie yet, proceed with caution.
Jean-Claude Van Damme on the Run!
The film starts off with Van Damme's character, Sam, being broken out of a prison transport bus by his friend Billy. Billy ends up getting killed, while Sam is able to escape and goes on the run. From there we meet Rosanna Arquette's character, and her two kids played by Kieran Culkin and Tiffany Taubman.
Arquette is a recently widowed single mom trying to keep things going, while fighting off greedy developers who are after her land. Sam camps out and watches from a distance for a while, since when do peeping Tom's ever look like that?! He was not ET like first thought, but he ended up being the family's guardian angel.
Netflix Remaking Van Damme's 'Sudden Death' as an Action Comedy
Van Damme Tries Out a New Role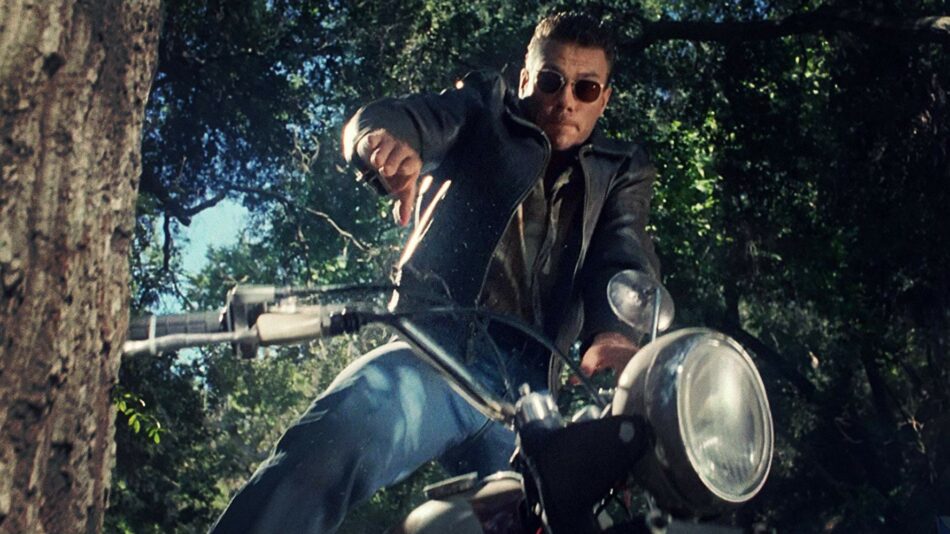 I must stress especially for what he did up until then, this film was totally different for Van Damme, while some do not love it because it does not feature his signature helicopter kick or really any kicks for that matter, the fight sequences are no less hard hitting.
They are grounded, but done so well, they are no less exciting. This movie just oozes classic in every sense of the word and as you will hear me say a lot, they truly don't make them like this anymore. One of the key ingredients for these old school movies is that they have to come with cool one liners as well.
This one does not leave you disappointed either, my favorite being when he first steps out to defend the family while in their truck, they ask who he is and he says "I'm the parking attendant and you're disturbing my customers."
UAMC News: 'John Wick' Directors Looking to Helm 'Bloodsport' Reboot
How Ultimate is it?
Nowhere to Run is full of heart and as the story develops, you find yourself really pulling for the characters and buying into the growing relationship chemistry between Van Damme and Arquette. They say kids say the darndest things and they do here, providing some light-hearted moments.
Serving in the bad guy department is memorable, sleazy performances from Ted Levine and Joss Ackland. While Edward Blatchford is great as the sheriff torn between good and bad.
A memorable motorcycle chase leading up to the finale is also one of the highlights of this story driven, early 90s Van Damme outing that proves he can hold his own in the acting as well as the ass kicking department.
It has held up so well over the years and one that I never get tired of going back to.