Is nothing sacred anymore!?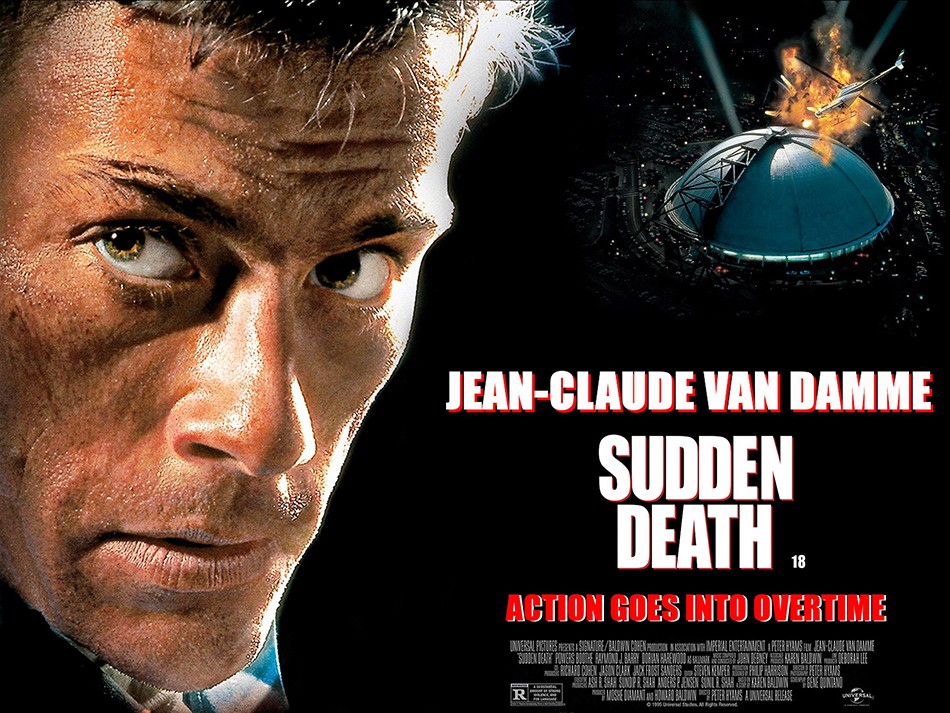 Jean-Claude Van Damme's Sudden Death is set to get the remake treatment with plans afoot for an action comedy update over on Netflix.
The original starred JCVD as Darren McCord, a French Canadian-born firefighter forced to intervene when a group of terrorists kidnap the Vice President during the seventh game of the NHL Stanley Cup.
Sudden Death's Ultimate Legacy
Forced to dispatch a selection of colourful villains using his familiar brand of high-kicking justice, Sudden Death is arguably best remembered for Powers Boothe's inspired performance as the film's scene chewing bad guy mastermind, Joshua Foss.
A solid hit at the US box office, the film is notable for being one of many to following the action movie blueprint laid out by Die Hard and echoed in similar movies like Steven Seagal's Under Siege.
Die Hard on Ice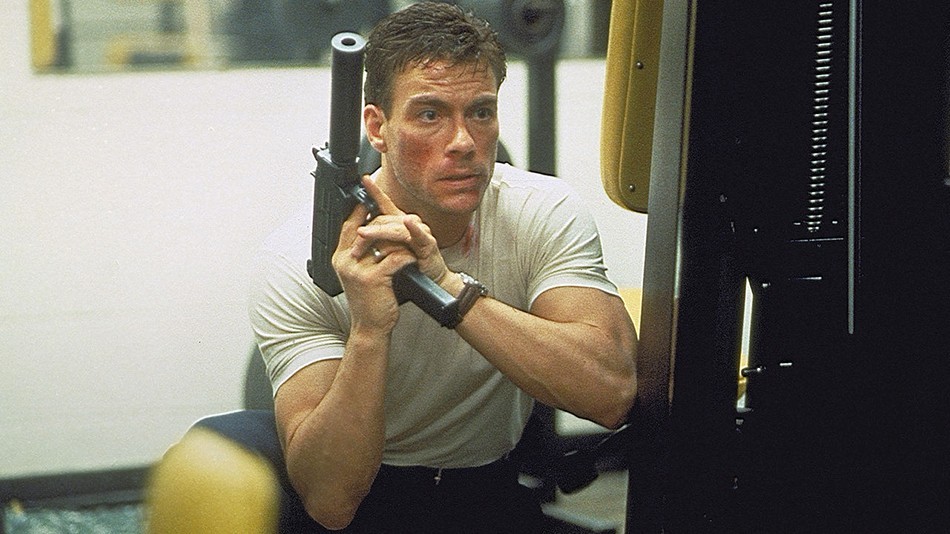 The main difference here though was that a bunch of people were held hostage in a giant ice rink rather than a high rise building, resulting in some memorably slippy action set pieces.
Now the formula is set to be replicated for laughs with Welcome to Sudden Death.
According to Deadline, the action comedy remake is being directed by Dallas Jackson with Michael Jai White and comedian Gary Owen set to star.
Van Damme's 'Hard Target' is Basically 'The Hunt' with High Kicks
Michael Jai White and Gary Owen
Sudden Death Start of Production Announce

Michael Jai White and Gary Owen are busy filming the newest Sudden Death movie. Follow along on social media and catch the movie coming next year #SuddenDeathMovie #SuddenDeath

Posted by Sudden Death on Monday, August 12, 2019
It's being described as "martial arts heavy …with a comedic twist" while the presence of White is a definite positive given his action movie track record.
Jackson doesn't have much experience as an action movie director, though his previous effort as writer and director, Thriller, gain positive reviews.
It remains to be seen as to who will be playing who or if Van Damme will be returning for a cameo, but production is likely to start soon with a June 2020 release date already confirmed.
The news comes just a few months after plans for an all-female remake of the Sylvester Stallone climbing classic, Cliffhanger, were confirmed.

Let us know your thoughts on our Facebook page or in the comments below!