The most ultimate from the Muscles from Brussels – Jean Claude Van Damme!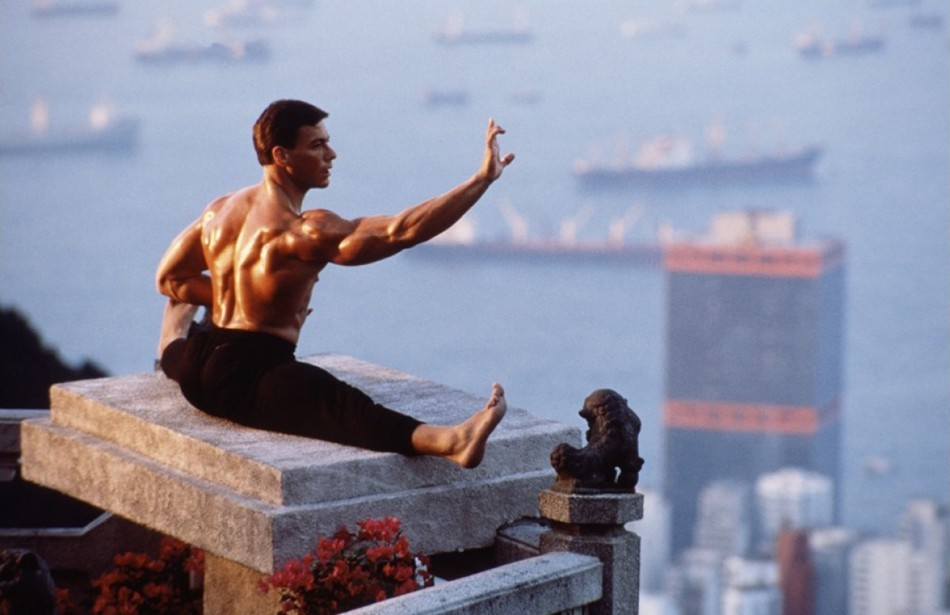 Jean-Claude Van Damme is a certified ultimate action movie god. The Belgian known simply as Van Damme, JCVD or The Muscles from Brussels parlayed his excellence in karate and bodybuilding into one of the most successful action movie careers of all time. At his prime, his name was on the level of other greats like Arnold Schwarzenegger, Chuck Norris and Sylvester Stallone.
Here at the Ultimate Action Movie Club, we've covered his Van Damme-ness's exploits well. From breaking down the elements that every JCVD movie needs to hitting on his great action movie names to interviewing his favorite writer and director Sheldon Lettich.
Now, based on community feedback and the UAMC writing staff, we've put together our ultimate list ranking Jean Claude Van Damme's greatest action movies. Let's dig in.
Note: a few rules for this list – Van Damme must be the star protagonist in the film (which rules out UAMC-favorite No Retreat No Surrender from our list). Also we only focus on the ULTIMATE ERA between 1980 and 1999 (which rules out late-era classics like The Order and his recently cancelled TV series Jean-Claude Van Johnson).
And if you're looking for more Top 10 Lists to read up on (or argue about with your friends later), here are some more official Ultimate Action Movie Club rankings to check out:
Honorable Mentions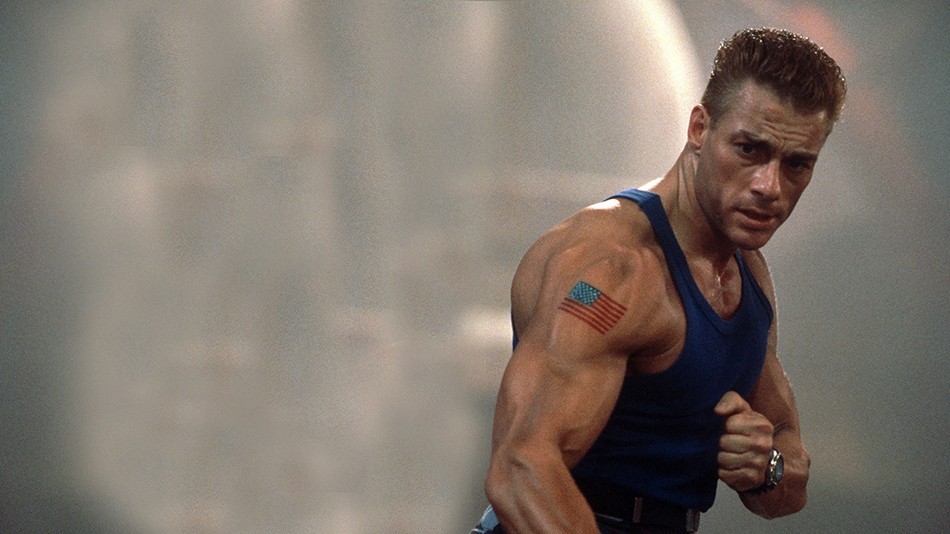 Just so these aren't buried at the end, let's give these under appreciated classics some light. It is the UAMC's opinion that there is no such thing as a "bad" action movie – and for Van Damme, that rule is double true.
Even Double Team, for example, is an ultimate action movie classic as the rest. We'd also like to give our respect to the following Van Dammers which didn't make our list, but should always be highly remembered.
Read More: here's our ultimate review of JCVD's In Hell (2003), which as been deemed the "Shawshank Redemption" of Van Damme's career!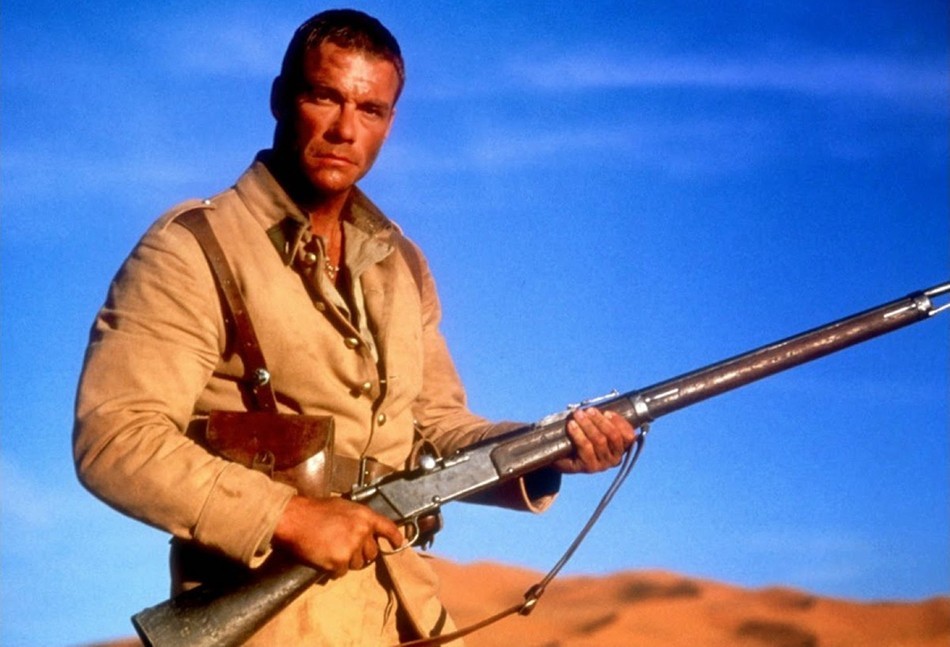 Oh snap, hot pick coming in here at 10. While Legionnaire may not be the most kickass fighting flick of Van Damme's heyday (to be fair, he doesn't even attempt a kick in the movie), it is an ambiguous fun period piece that was perhaps Van Damme's greatest acting achievement. Written by the aforementioned Lettich, Van Damme's portrayal of a French "legionnaire" on location in Morocco truly showcases JCVD's staying power past the action movie golden age.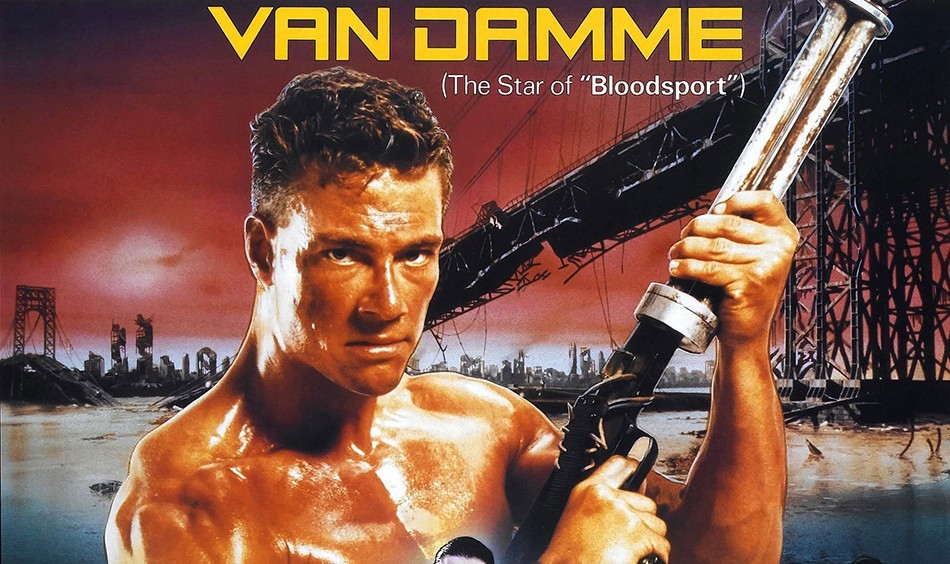 Besides being notable for having one of the most ultimate bad guys of all time (Vincent Klyn as Fender Tremolo), this Albert Pyun flick was a true Cannon Films classic. Originally written for Chuck Norris, Cyborg would prove JCVD's star status as a follow up to his successful debut in Bloodsport one year later. A true cyberpunk smasher, Cyborg is worth visiting again and again.
Watch more ultimate action movie clips on our UAMC Youtube page here!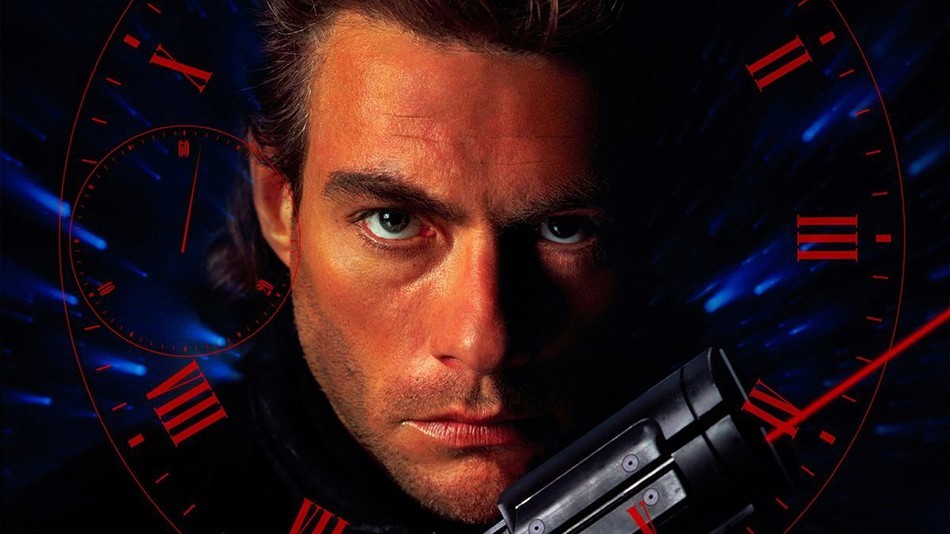 If there's one movie that showcases all of Van Damme's acting, kicking and splitting prowess – it's his 1994 sci-fi time travel classic Timecop. To quote noted Van Damme expert Jack Beresford, "here was a film that defied genre convention to deliver an enjoyably slick sci-fi yarn alongside the usual high kicking action."  Timecop was another $100 million dollar bonnet in Van Damme's unprecedented box office run which should always be remembered in spite of its awful Van-Damme-less sequel.
One of many Jean Claude Van Damme movies to spawn a franchise, Universal Soldier pits Van Damme with fellow UAMC favorite Dolph Lundgren in another sci-fi actioner. Universal Soldier gave Van Damme plenty of room to act and ass kick against the famous Rocky foe in a critically missed classic. Universal Soldier would go on to earn over $25 million domestically and $65 million overseas against its $23 million dollar budget.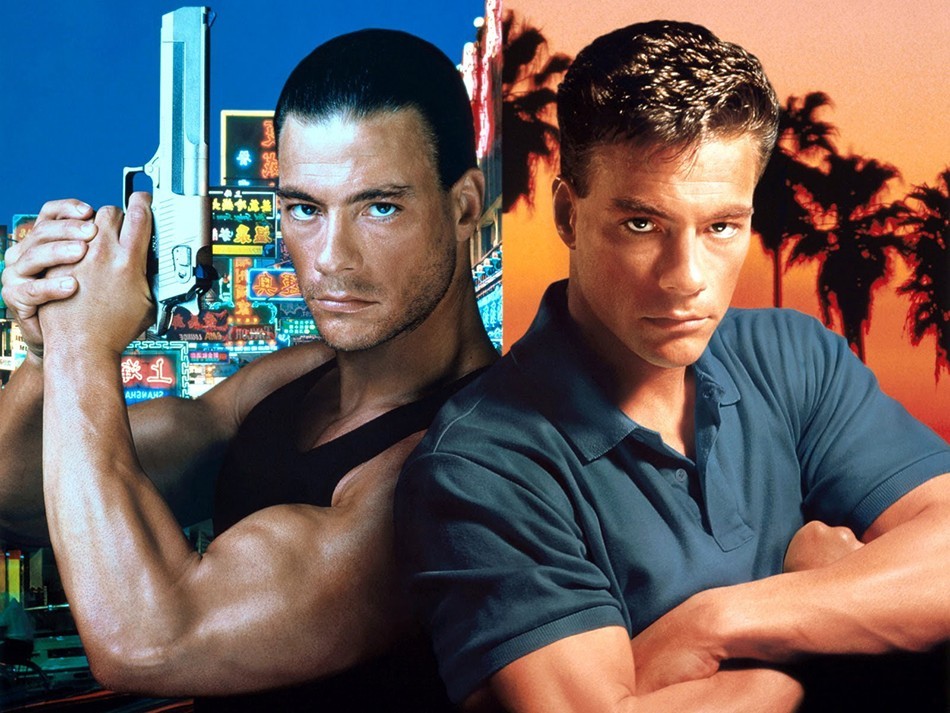 Directly preceding Van Damme's Universal Soldier success was perhaps his most ultimately lovable dual role performance in Double Impact as Alex and Chad Wagner. Acting aside, Double Impact was the first movie to reunite Van Damme with his buddy Bolo Yeung from Bloodsport and another working with Lettich. Van Damme's "twins" motif would become one a performance staple coming up again in Timecop, Maximum Risk, and Replicant.
Jean-Claude Van Damme Wanted to do a 'Triple Impact' Sequel to 'Double Impact'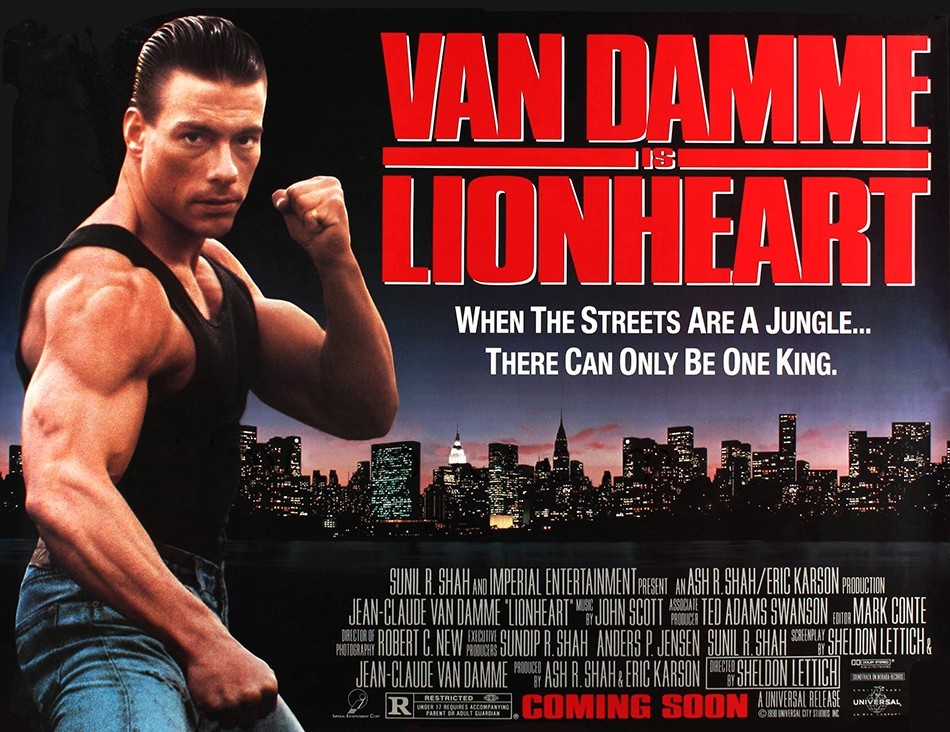 Lionheart, only a few movies off Van Damme's breakout in Bloodsport, would prove to be a career cementing actioner that showed off both Van Damme's fighting as well as his soft side (and not just from his trademark butt shots). However, as John Acquavita points out in his spot-on review, "there's no love interest, no slain karate master to avenge, no sidekick to train, and no yelling police chief … it's a hand-to-hand, martial arts action movie first, second and third."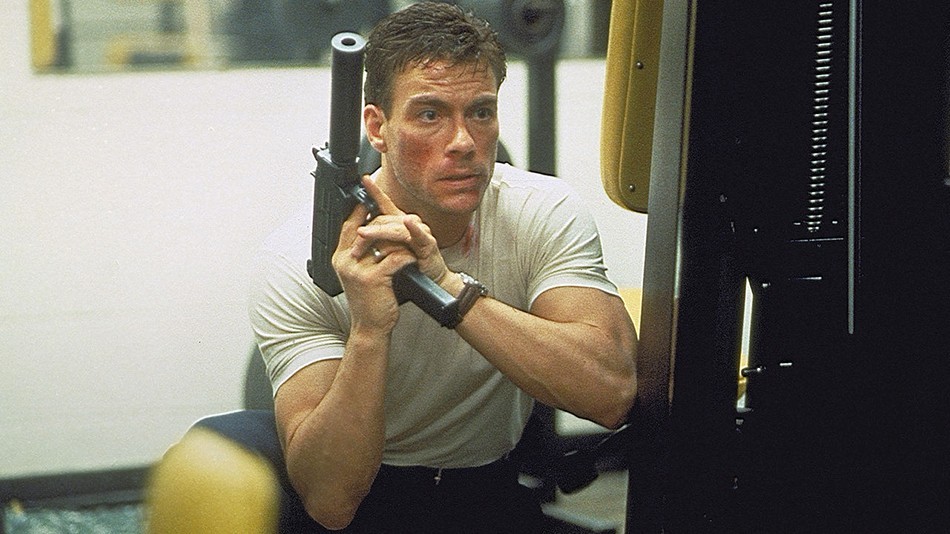 Part out of respect and part out of money, it seems that after Die Hard blew the world away in 1988, almost every action movie star got a chance to take a stab at the same concept in one way or another. Van Damme got his in 1995 with Sudden Death, where – instead of an office building – he must Die Hard his way through an NHL hockey game. With a great performance by Powers Boothe, a memorable showdown with a man in a mascot costume, and some clutch goalie saves on the ice by Van Damme himself – Sudden Death still kills on all accounts.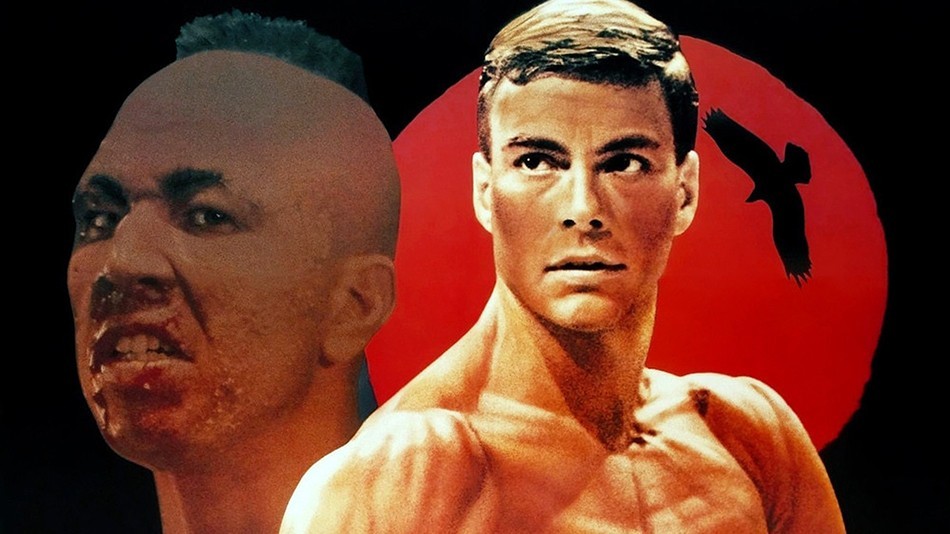 After the success of Bloodsport, Cannon Films was quick to capitalize on Van Damme's breakout performance on Van Damme's kickboxing abilities with, well, Kickboxer in 1989. The movie reunited Van Damme with his old sparring partner Michel Qissi – who played his film nemesis Tong Po. Kickboxer delivers the Bloodsport hits note for note at time, but with some more advanced plot lines and deeper training montages, plus a dance for the ages, still stands as one of Van Damme's most endearing and famous flicks.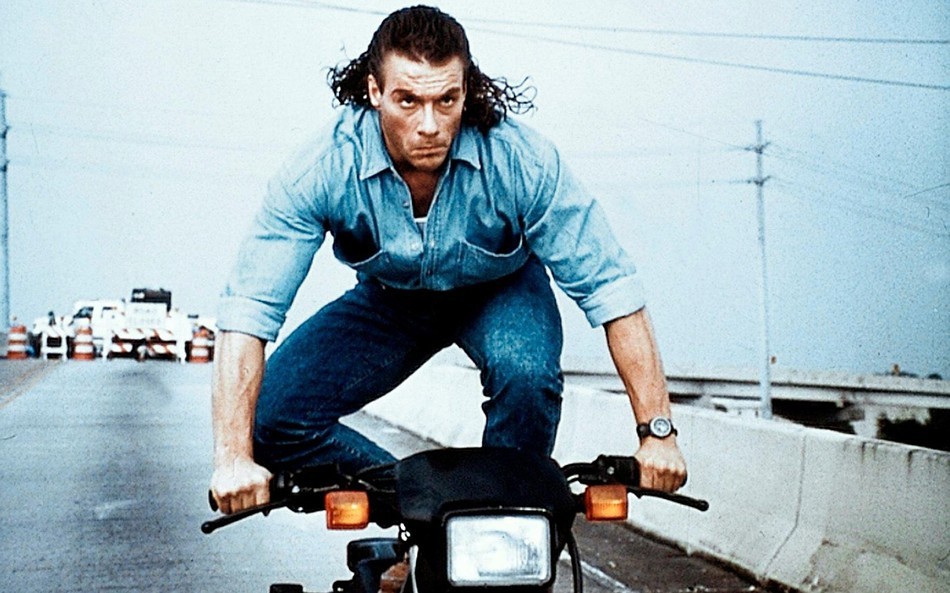 Hard Target is notable for two very ultimate reasons:
It was the first American film by acclaimed Hong Kong action director John Woo
Jean-Claude Van Damme's mullet
Another action movie played off of "The Most Dangerous Game", Hard Target was a pure Woo-ian romp through the Cajun countryside of New Orleans in all its high kicking, guns-blazing, snake-punching glory. Van Damme looks glorious in his long curly mane as Woo's introduction to Western cinema is explosive, awesome and beyond ultimate.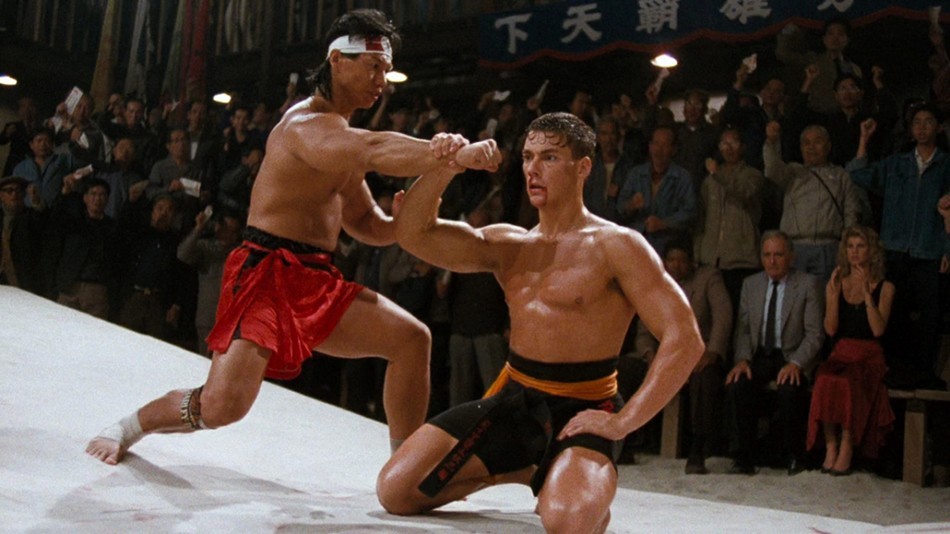 And finally, as should come as no surprise for any Van Damme fan, but the number one JCVD action movie is of course Bloodsport. For us at the Ultimate Action Movie Club, we just can't stop watching, talking and writing about it – here are the 10 Reasons Bloodsport is Van Damme's Magnum Opus by the great Will Carter – as it truly is the action movie that keeps giving.
Bonus: see how our ranking compares with fans votes on IMDB here.
From Bolo Yeung's performance as Chong Li to Forest Whitaker's half assed chase scene, we ultimately love Bloodsport because it brought us Jean-Claude Van Damme. Before Bloodsport, JCVD was just a simple Belgian kid looking to make his mark in Hollywood, and after, he was a bona-fide action movie legend.
Buy Van Damme Movies Online

In honor of one of the most ultimate greats, we salute Jean-Claude Van Damme for all his masterpieces. If you have another flick to mention, or how you'd make your Top 10, let us know in the comments!