Forget the Remake, RoboCop Goes Old School.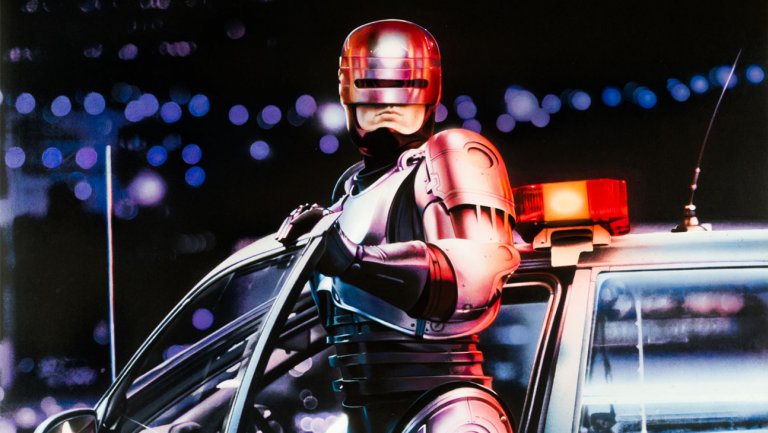 30 years since RoboCop came to life for the first time, the original cyber cop action hero has warmed our cold hearts and spurred a worldwide franchise. Two sequels, a live action TV series, two animated shows, video games, comic books and even a mostly unfortunate remake in 2014. However, nothing has quite matched the critical and commercial success of the original, which remains cult classic for its stylized effects, media influence and 80s cyber punk roots.
An 'Old School' Sequel
We're not supposed to say too much. There's been a bunch of other RoboCop movies and there was recently a remake and I would say this would be kind of going back to the old RoboCop we all love and starting there and going forward. So it's a continuation really of the first movie. In my mind. So it's a little bit more of the old school thing.
In a recent interview with Zeitgeist Magazine, writer Edward Neumeier (who wrote the original RoboCop treatment and co-wrote the script with Michael Miner) hinted that he may very well be already working on a new, direct sequel to the original which would be both a "continuation of the first movie" and "more of the old school thing."
80s Action and Satire
It was sort of how I look at things and way, way back in the 1980's when I was writing this, you were supposed to write action movies that were exciting, but you weren't really supposed to write action movies that were funny or satirical and I always thought you could do that. In the 80's that was kind of a satire about corporate America and a little bit about what was going in law enforcement and policing and stuff like that. Those were topics that I thought I could write about in a fun way and luckily I hooked up with a bunch of talented people and the movie turned out really well.
In the same interview, Neumeier talks about how action movies have aged since he first penned the original in 1987. At the time, action movies were not typically seen as funny or subversive to mainstream audiences, yet in Neumeier's script, themes of corporate corruption, human greed and dystopian capitalism found an enjoyable balance with the typical action movie elements and plot.
Unexpected Cult Following
I had seen early screenings and people laughed at it so I thought: "Oh it might be successful" and it was more successful than anybody really knew it would be. I didn't expect to be talking about it thirty years later. It was kind of the start of my career and later we did Starship Troopers – which was an enormous movie that took forever. I think all of that came out of that and it's nice that people are still interested in RoboCop and they have me working on a new one at MGM right now so maybe we'll get another one out of it.
After the 1988 writer's strike forced Neumeier off of writing RoboCop 2 (which was aptly picked up by comic book artist Frank Miller), Neumeier eventually rejoined with RoboCop director Paul Verhoeven to create Starship Troopers, which itself went to become a hugely successful franchise in its own right (and which Neumeier was able to stay on as its primary writer). However, as RoboCop continued to spin off sequels and other iterations outside of his control, the cult reverence for his original has created an unexpected interest which has until now, been unresolved.
---
Article by Jourdan Aldredge – born in the golden year of action cinema (1987), Jourdan has been an ultimate action movie fan and avid VHS collector since high school. He's an original founding member of the Ultimate Action Movie Club and the Managing Editor of the blog.
What do you think about a new RoboCop direct sequel? Let us know in the comments!