The most 'OVER THE TOP' arm wrestling truck driver action movies by Sylvester Stallone!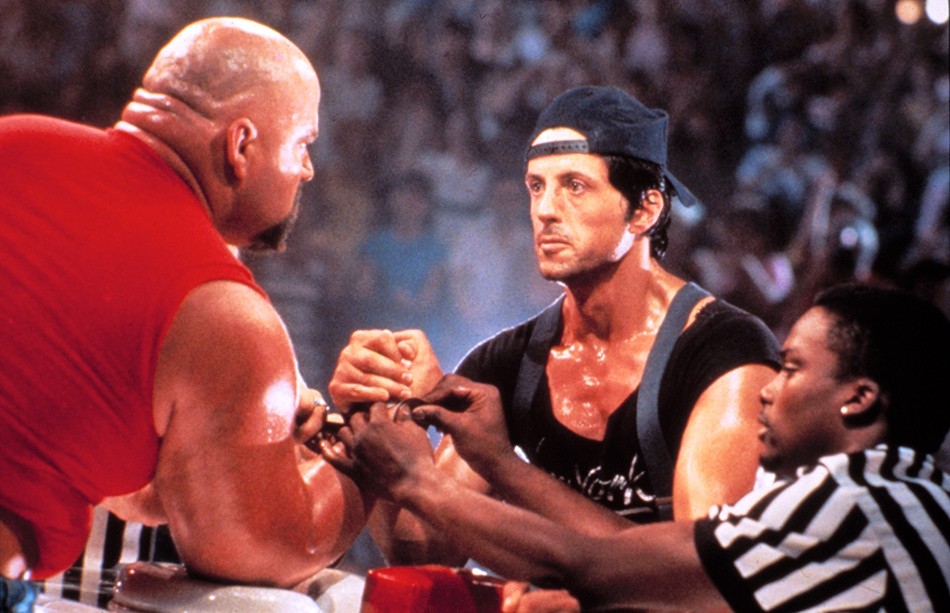 The great Sylvester Stallone has a pretty ultimate action movie career. However, if there is any action movie sub-genre in which Sly really shines, it's the father-son truck-driving arm-wrestling tournament epic. If you'd like to see our REGULAR list of the best Sylvester Stallone action movies – then this is the article for you.
BUT, if you're here to see our list of the most ultimate arm wrestling truck driving action movies by Sylvester Stallone, then check out our Top 5 selections below.
Rambo 5: Last Blood: Everything About Stallone's Final Rambo Performance
While not his quite his greatest arm wrestling truck driver movie, Over the Top (1987) is really a Sylvester Stallone classic. This movie has it all. Truck driving. Arm wrestling. A whiny kid. A rich grandfather. A dying mother who looks like David Bowie. You name it. Over the Top has it!
Another solid Sylvester Stallone arm wrestling truck driving action movie, Over the Top (1987) is a great example of just how versatile of an actor Stallone really is.
In this Cannon Films classic, Stallone shines as Lincoln Hawk, a blue collared truck driving American who just wants what we all want – our son back.
And how do you get him back? Well you bootstrap yourself up and kidnap him for a rough and tumble cross country road adventure where you can make up for lost time and be the ultimate father in which you're truly meant to be!
In a somewhat surprise selection here at number 3, Over the Top (1987) is an underappreciated Sylvester Stallone truck driving arm wrestling vehicle that really hits on all cylinders. Not only does Over the Top have some great car chases and fight scenes, it also has the most balls-to-the-wall arm wrestling tournaments put to film.
Now to the real good stuff, released in 1987 by Cannon Films, Over the Top was actually directed by Menahem Golan himself!
Sylvester Stallone captivated audiences in the story of a long-haul truck driver who tries to win back his alienated son while becoming a champion arm wrestler.
It truly is some of Stallone's most heartfelt work and vastly overshadows his Rocky and Rambo efforts in terms of its truck driving and arm wrestling scenes.
How Sylvester Stallone Shaped the History of Action Movies with Rocky (1976)
That's right. You read us right! Our number 1 most ultimate truck driving arm wrestling Sylvester Stallone action movie is none other than – OVER THE TOP (1987)!
Where to begin… Cinema itself has never known a movie to pack more badass ultimateness into one picture.
From the scenic opening montage of Sylvester Stallone driving his truck up a mountain to the awe-inspiring ending where Stallone gets back his son (and his NEW TRUCK) by winning the most ferocious arm wrestling tournament ever, OVER THE TOP is the Citizen Kane of Sylvester Stallone arm wrestling truck driving action movies! Period.

---
What's your pick for the most ultimate arm wrestling truck driver Sylvester Stallone action movie? Let us know in the comments or on our Facebook page!