UAMC Could Not Be Any More Pumped for Sylvester Stallone's Rambo V: Last Blood!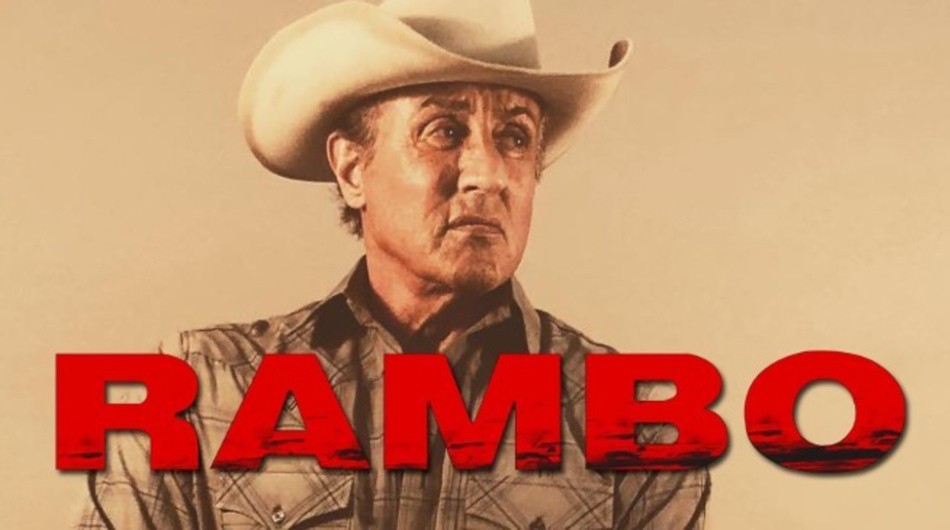 The Ultimate Action Movie Club recently did an online poll about the MOST ULTIMATE action movie star of all time and guess who won? That's right – Sylvester Stallone. If the Sly-Man has any cornerstone to his action legacy, it's the kickass Rambo series. Started innocously enough the more dramatic First Blood in 1982. Rambo quickly kicked it up a notch in what has been argued as the most ultimate action movie of all time – Rambo: First Blood Pt. II. Stallone is now making his 5th Rambo feature, and probably his last with Rambo V: Last Blood.
Here at the UAMC, we've been covering Rambo and Stallone's final installment closely. And we can now share an ultimate breakdown as to what Rambo V will contain, including plot elements, the leading lady, and even the ultimate villain.
Let's take a look at everything we know about Rambo V: Last Blood!
BONUS:SEE WHERE THE RAMBO MOVIES STACK UP IN THE ALL TIME RANKS OF SYLVESTER STALLONE'S MOST ULTIMATE ACTION MOVIES HERE!
Original Reports of Rambo's Return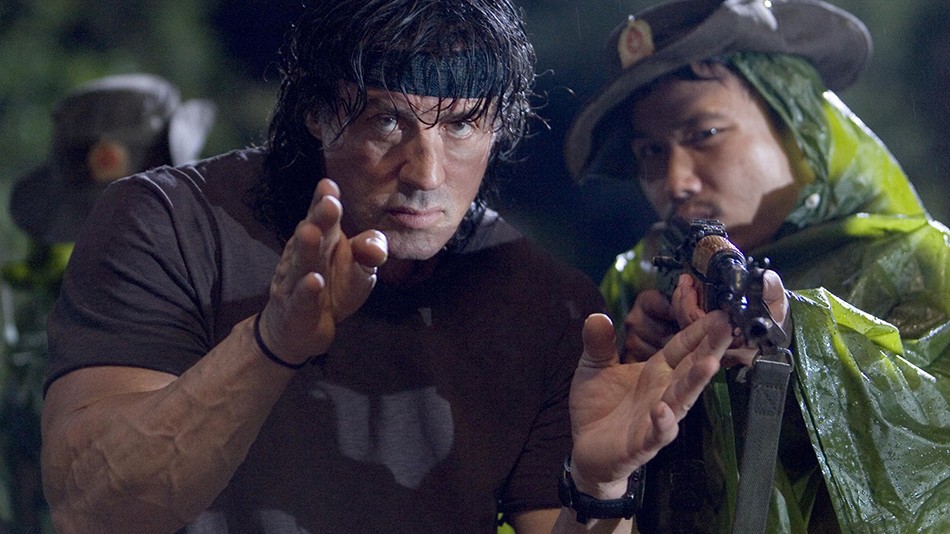 News of Sylvester Stallone's intentions to bring Rambo back for another installment picked up steam as a rumor in early 2018. By spring, however, the rumors began to take life, with UAMC confirming in May that Stallone had been meeting with his fellow Expendables producer Avi Lerner to finalize talks on reviving the historic action franchise. Initial plot points we're not well known, but the general consensus seemed to be that Rambo V would pick up from the end of Rambo IV with Rambo returning home to visit his father at his home in Arizona.
Sylvester Stallone's Rambo Workout Regime
Before Rambo can tie on his famous red bandana, Sylvester has to hit the gym to get back into Rambo shape. (It's also worth noting that Stallone in 2018 is also gaining up for reprising his role as Rocky Balboa in Creed II as well.) As reported on UAMC by writer Jack Beresford, Stallone has been dropping peeks into his grueling Rambo workout regime that he's been grinding on for months. At the ripe age of 72, this is no small feat for the action movie giant, but one wouldn't expect anything but a cut Stallone for his final Rambo performance.

Rambo's New Cowboy Look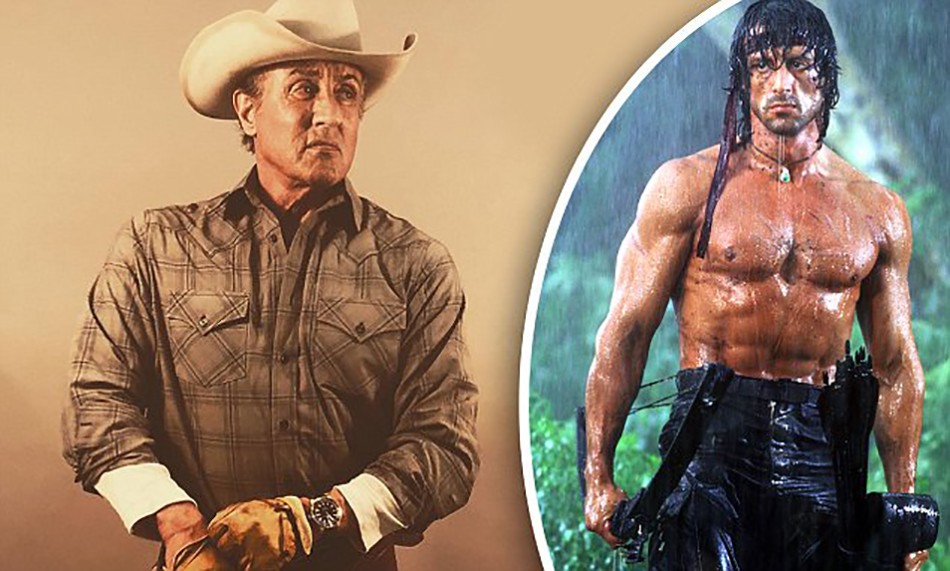 In one of the more bizarre ways to build hype for Rambo's return, the surprisingly social media-savy Stallone has dropped some rather revealing character photos from Rambo V's production. You can read the full story (and check out the pics) in this post, but the big takeaway is that Rambo is going cowboy. As reported earlier, this appears to be for scenes set to be early in the film when Rambo is back in Arizona visiting his father, but from the amount of costumes (and horse riding work Stallone looks to be putting in), it might be more than just dress up.
Rambo 5's Leading Lady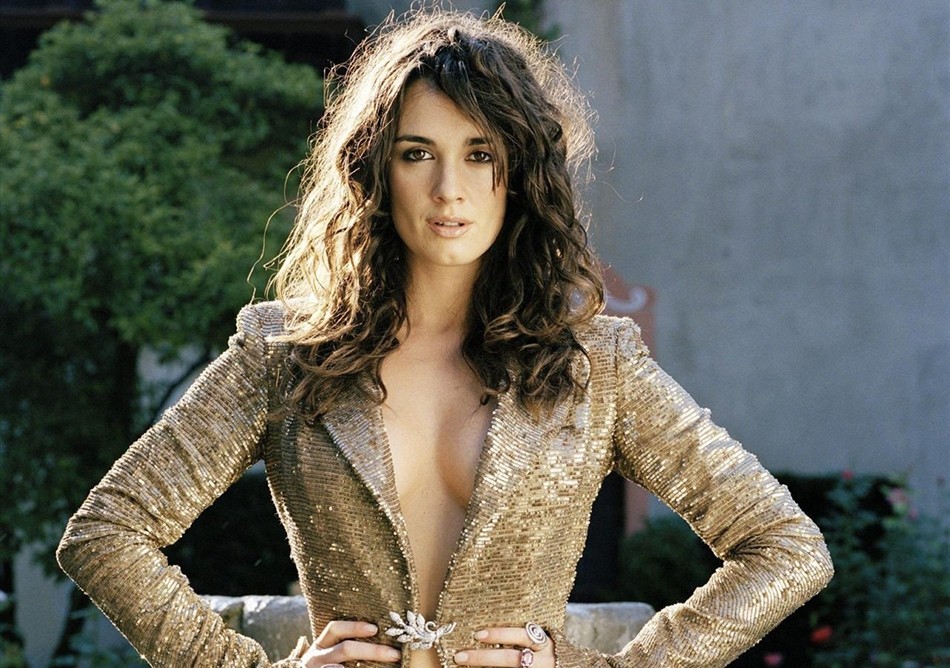 The women in the Rambo-verse have not traditionally been a major part of the thematic action storylines. However, UAMC news of Rambo's female lead may change that trend. Paz Vega has been confirmed as the female lead counter to Stallone's Rambo. (As well as mysterious details about Rambo's secret man-cave, which Stallone once again leaked on his Instagram.) Vega, a Spanish actress best known for Carmen and Sex and Lucia, also confirms rumors that Rambo V's plot would take place the majority of the time in between Arizona and Mexico – possibly against the Mexican cartel.
Rambo 5's Bad Guy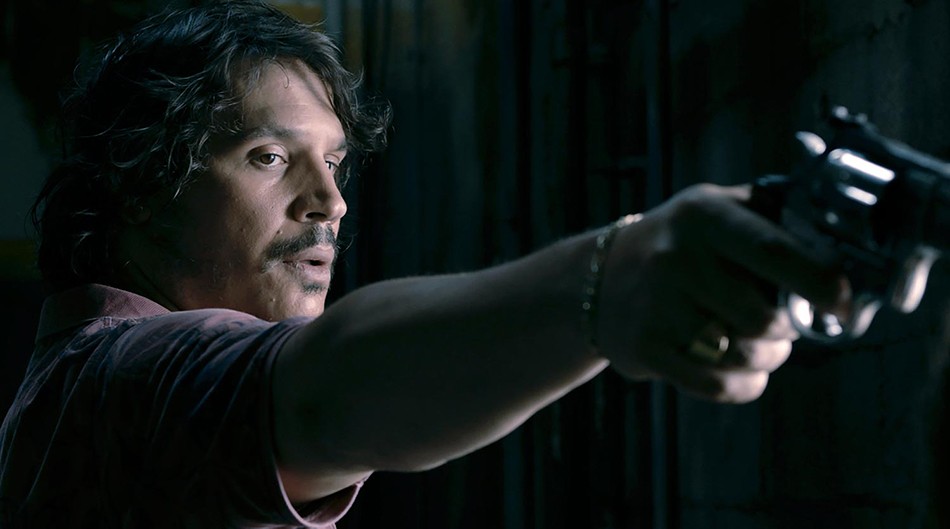 And as those rumors above grew, the casting of Sergio Peris-Mencheta (as reported by UAMC just a few weeks ago), all but confirms that Stallone's Rambo V battles will take place across the US border and into the dark underworld of the Mexican cartel system. Peris-Mencheta looks to be an ultimate forced lined up against Stallone and has historically bulked up when necessary to bring an intimidating on-screen presence.

Introducing Rambo's "Heartstopper" Knife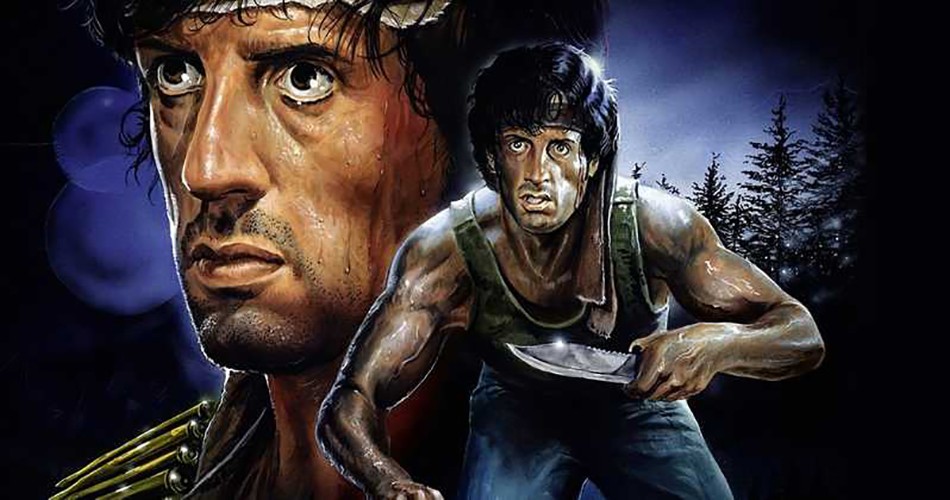 In what has become part of Stallone's ultimate lexicon, Rambo's weaponry has to feature one badass action movie knife! Rambo V's new "heartstopper" knife has been teased by Stallone himself and it looks like it's going to be quite an ultimate killer. To check it out, you can read up on it in this write-up here along with checking out some more photos featuring it on Stallone's Instagram too!
Rambo 5's Plot Points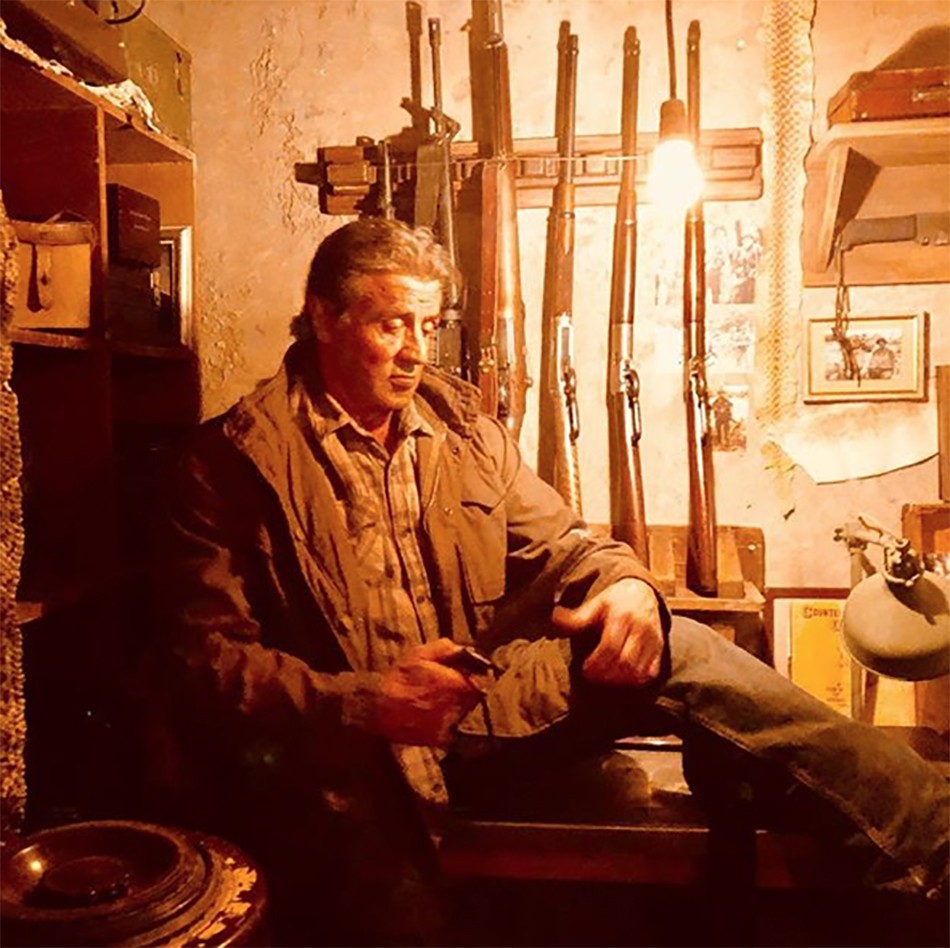 With Rambo V's production beginning September 1st and well on its way at this point, plot points have begun to fall together. What is known is that John Rambo will be drawn into teaming up with a female journalist to rescue a group of young girls who have been kidnapped for a sex trafficking ring.
We can also assume that Rambo, obviously, will also be out looking for revenge on their Mexican cartel kidnappers.
We can also expect that Rambo, as he usually finds himself, will be stranded behind enemy lines and capture, interrogated and very probably escapes – before bringing all hell down on his captors. The real interest will be on this storyline between Stallone and Vega, as well as how much Peris-Mencheta's role is developed.
Stallone's Last Rambo?
We've also heard rumors – and now directly from Stallone – that this should indeed be the final time Sly dons the bandana and portrays John Rambo. This perhaps similar news to his bowing out of the Creed franchise, but we'll have to see. You never know if the Rambo franchise is rebooted in some other capacity (perhaps a Rambo son?) and if Stallone would be convinced to at least make a cameo later.
However, as far as safe box office bets go, both Stallone and Rambo are as about bankable as they come. Combined with Creed II releasing around the same time, UAMC fans are getting a rare ultimate action treat with Stallone delivering some of the final great performances of his historic career.
---
What are your thoughts on Stallone in Rambo V: Last Blood? Let us know in the comments or on our Facebook page!