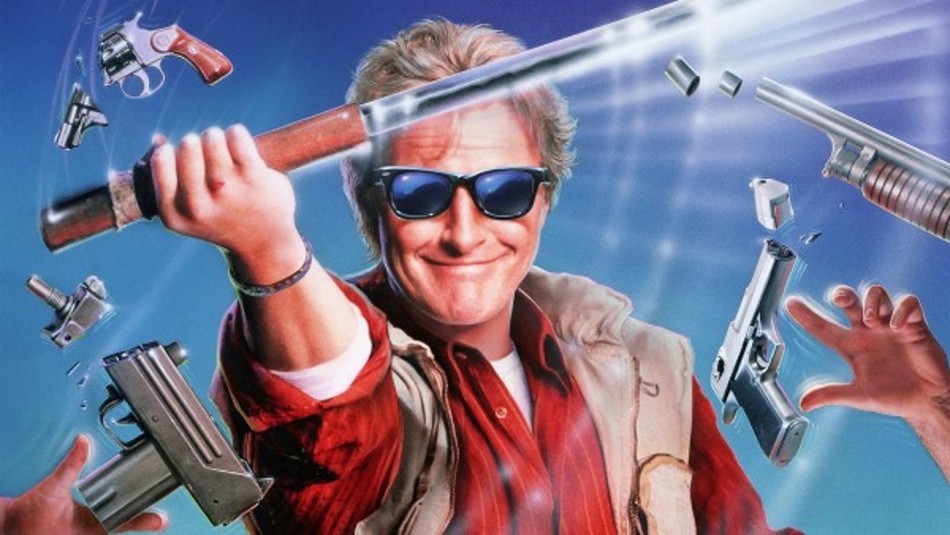 Rutger Hauer unleashes his Blind Fury (1989)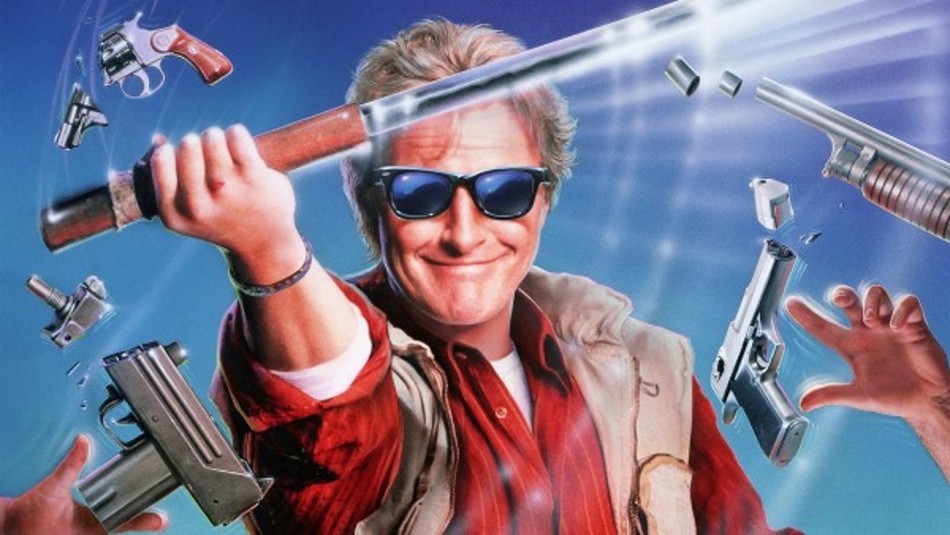 Blind Fury is, hands down, one of the oddest action movies ever to come out of the 1980s. Rutger Hauer, who is still perhaps best known as the creepy cyborg bad guy from Blade Runner, stars as a blind Vietnam vet. He returns home to strike up an unlikely relationship as the protector of a young kid who is up against a drug syndicate.
While the premise is unique, the style is just strange. It's not quite a pure action movie, rather it tries to be family friendly and fun – but comes off as just goofy. Not that it's bad, quite the contrary, it's very entertaining and unpredictable. One-liners reign supreme and the fight scenes are great. So, let's look at some certain moments stand which stand out as odd, funny and downright ultimate!
1) His Vietnam Training Montage
To start the flick, we find our hero Nick Parker (Rutger Hauer) left blinded and stranded in Vietnam. While his situation would seem hopeless to most, to an ultimate action movie hero he simply turns it into an opportunity for a training montage. However, as far as training montages go, his lessons in swordsmanship are non-traditional to say the least.
2) The Bar Fight Scene
In our first introduction to the ultimate warrior which Mr. Hauer has now become, some local punks quickly learn just how daft the man is with his walking stick sword. Hauer also shows off his odd sense of humor which undoubtedly comes from spending the last several years of his life having snakes shoved in his face as a training technique.
3) Putting Up with a Whiny Kid
The crux of Blind Fury comes from an odd father and son relationship (or mentor / guardian I guess) with an absolutely annoying kid which Rutger has to keep alive while he goes and gets revenge on his behalf. You should feel sorry for the kid, his dad did just up and leave him to go live in Reno, Nevada for no reason, and his mom was just murdered – but, he wears that out quickly.
4) Ultimate Swordplay
A lot of crazy misadventures happen as Hauer brings the kid to Reno to find his dad (and stop drugs from being made). Most of the mishaps come from Hauer being blind, but then are solved by him being good at smacking people in the face with his walking stick sword. That is until this ultimate fight scene, deep in the ski resorts of Reno, where he absolutely annilates a group of thugs with his Vietnamese swordsmanship skills.
5) Sho Kosugi's Fight Scene
And finally, in one of the most surprising (and arbitrary) cameos in action movie history, the bad guys literally put down their guns which they have placed squarely on Hauer and invite him to sword battle a ninja which they brought in. (Sho Kosugi, it seems, is their backup plan once they learned Bruce Lee was dead.) The fight scene is truly one of the greats and makes excellent use of the set and props by creating a sparklingly deadly hot tub jacuzzi as the place for Kosugi's ultimate demise.
All told, Blind Fury is absolutely insane movie that probably never should have been made, but we're all very glad that it did and it exists.

---
What do you think about Blind Fury? Let us know in the comments or on our Facebook page!