An ultimate tale of a chance meeting with the legendary Ranger McQuade…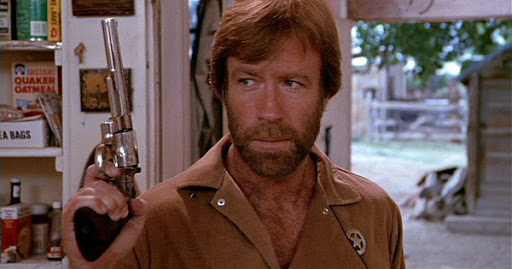 The year was 1983. I had just finished my senior year at New Mexico State University. I was a 6'4" point guard with a scorer's mentality. This was in stark contrast to the playing style of the 80's; NBA coaches favored pass-first guards like Magic Johnson or John Stockton. The pro scouts told me there wasn't a single team in the entire league interested in me. With my life-long dream of playing professional basketball coming to an end, I decided to move to El Paso, TX where a former high school classmate of mine was now living. He told me they were in need of new talent for the next class of Texas Rangers. Being a physically fit college graduate, my services would be highly desired.
After moving into my apartment in El Paso, I met up with my old high school buddy at a local bar to have a drink. Everyone seemed to be having a nice time, but then a hush came over the crowd. "What's going on," I asked my friend. "He just pulled up outside," he whispered. "Who just pulled up," I asked. "McQuade," he replied, "the legendary Texas Ranger, J.J. McQuade."
I looked out the window. Parked outside the bar was a 1983 Dodge Ramcharger. The door opened slowly. A man with sandy blond hair and a beard stepped out of the truck. There was a look in his eyes that led me to believe he'd had a bare hands brawl with a wolf and lived to tell the story. He walked with the stride of a man who declines to read books, instead preferring to stare them down until they give him the information he desires. I watched as he walked into the bar, several men tipping their hat in his direction out of respect, several ladies smiling at him. I gulped as he walked directly over to the table where my friend and I were seated. "Is this seat taken," he asked…
As it turns out, J.J. McQuade knew how to hold a pleasant conversation. Once I told him I desired to become a Texas Ranger, he let his guard down and told me I could ask him anything under the sun. My high school buddy Bobby and I agreed, we wanted to hear about the toughest dilemma he'd ever faced on the job and the lessons he took away from the experience. 1983 was a long time ago but to the best of my recollection, here's what he shared…
A Conversation with J.J. McQuade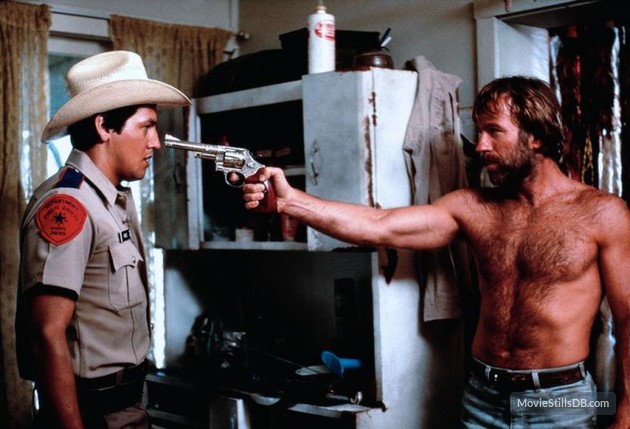 J.J. McQuade: I once fell in love with a beautiful Latina after she saved my daughter from a near horseback accident.
Me: Ranger McQuade, forgive me for being presumptuous but that sounds like a good thing, not a dilemma.
McQuade: No son, it's okay. You're not brazen or overconfident, just inexperienced. In this part of Texas, greed rules and lawlessness abounds. The beautiful woman I fell in love with was later kidnapped and held for ransom, along with my daughter.
Me: I'm sorry sir, that's awful. I hope you don't mind my asking; how did you get them back?
McQuade: I took a trip across the border and hunted down the kidnappers. I was able to bring my daughter to safety but…
Me: I understand if you don't want to finish the story Ranger McQuade.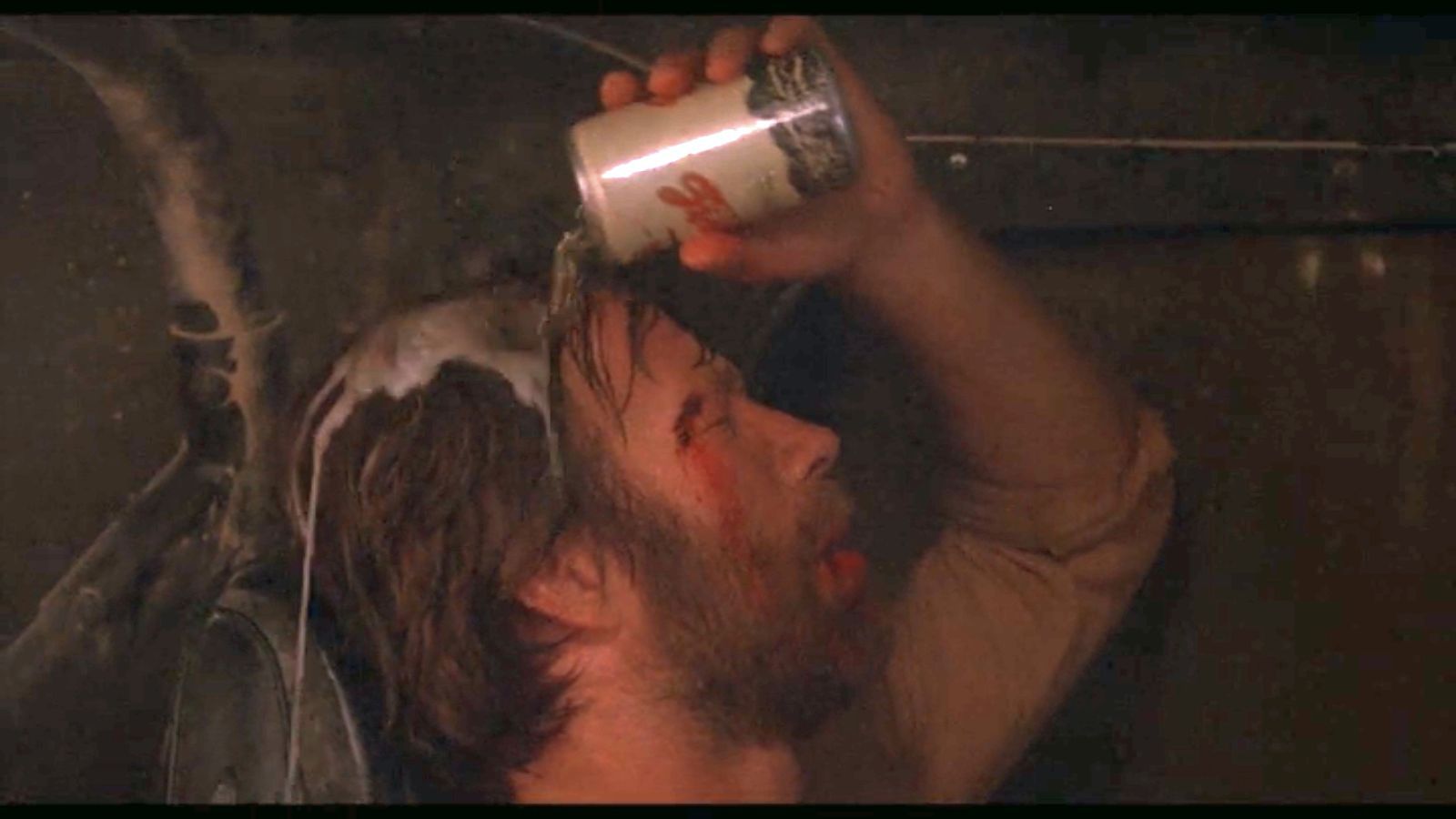 WATCH: Rare Behind-the-Scenes Footage from 'Walker, Texas Ranger'
McQuade: No son, you need to hear this. You want to be a ranger and I don't want to sugar coat the experience for you. The beautiful Latina jumped in front of a bullet that was intended for me. As she lay dying in my arms, she managed to look me in my eyes and muster 'I love you' with her last breath.
Me: I don't know that I've ever heard anything so terrible in my life, sir! How did you find the strength to carry on?
McQuade: Young man, these were the same men that shot my daughter's boyfriend on the side of the road and left him for dead. He was enlisted in the army, a fine young man. If she could carry on after such a horrific incident, I owed it to her to be strong in the face of adversity. Those same men also killed my pet wolf and left him on my doorstep for me to find. They had to be brought to justice!
Me: Ranger McQuade, all of this is more than I anticipated. My curiosity won't rest until I know the motive behind all of this. Why did these men target you and your family this way?
McQuade: It's because I found out they were smuggling weapons from the United States and selling them to other countries for a profit. As a man of the law, nothing of the sort can happen on my watch without me putting a stop to it. After I interfered with a major transaction, I was a marked man. I would stop at nothing to put an end to their scheme and they knew that.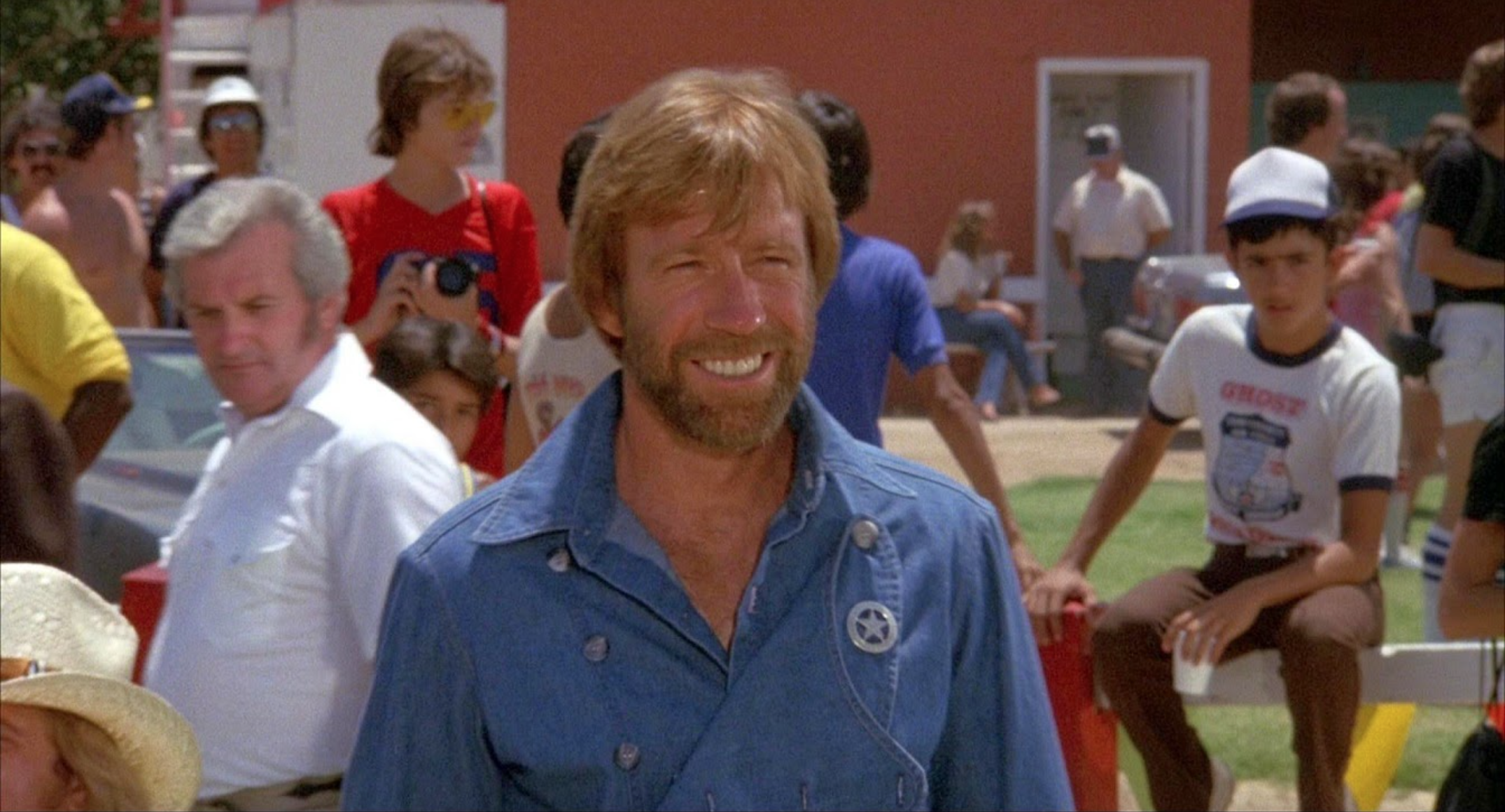 Me: You said you would stop at nothing, sir. How did it all end?
McQuade: I threw a grenade at the ringleader, killing him and his top crony in the process. With them out of the way, the rest of the organization didn't stand a chance.
Me: Ranger McQuade, I admire your bravery. You should be honored for your work sir; you did a great service to the community.
McQuade: After the operation crumbled, I was presented with the Texas Award of Valor but that's not what keeps me going, son. I don't do what I do for the recognition, I do it for the people. I do it to protect innocent civilians who can't protect themselves. I do it for the State of Texas. I do it for the United States of America…
With that, he took one last sip of his beer and walked out of the bar. Bobby and I watched through the window as he climbed into his Dodge Ramcharger and drove off down the road. I never saw Ranger McQuade again after that, but I'll never forget the experience. I don't think a man like him will ever die. The Grim Reaper is too scared to come and claim him.