A solid genre mash-up with some very ultimate action!
Over the years, I have discovered that, as an ultimate action movie fanatic, I share a lot of the same taste in action with our fellow fanatics from Great Britain. The Brits truly have a love for the action genre as much as we do, and it shows. Matter of fact, they may love action movies more than we do.
Just to name a few, you have Edgar Wright, who proved it with his beautiful love letter to the action genre that was Hot Fuzz, Youtuber Rossatron with his fantastic video essays on all things action, and action phenom Scott Adkins has shown his appreciation for the genre over and over again in many of his films with frequent collaborators Isaac Florentine, and British action visionary Jesse V. Johnson. 
And just recently, British filmmaker Ross Boyask made the awesomely stunning throwback to 80s action I Am Vengeance: Retaliation starring former WWE wrestler, and fellow brit, Stu Bennett. Also, I can't forget my good friend Eoin Friel over at The Action Elite. 
They truly love action movies, and love showing their appreciation for it. Now,  another British filmmaker, Matt Routledge, has stepped up to be the next one to present the beauty of the action genre in the badass action/horror hybrid Tribal: Get Out Alive.
UAMC Reviews Tribal Get Out Alive

Tribal stars Zara Phythian and Ross O'Hennessy as members of a security firm who are hired to clear the property owned by a rich, obnoxious asshole. But, as the team makes their way through the vast, seemingly abandoned place, they realize they're not alone… and the inhuman inhabitants don't take too kindly to trespassers. Now, the team must engage in a brutal fight for survival to Get Out Alive.
Yeah, this movie rules! A full throttle, take no prisoners style flick that features just as many fervent chills as it does awesome thrills! Basically, my kind of jam. Director Matt Routledge, screenwriter Johnny Walker, and the entire cast and crew have put together the kind of movie I was bred to love, and I sure as hell loved this!
Playing like a cross between 28 Days Later, Aliens, & The Raid, Tribal manages to be an exceptional tribute to the kind of movies we grew up loving, while forging its own path to be a badass action/horror epic all its own.
Awesome Horror Combined with Ultimate Action!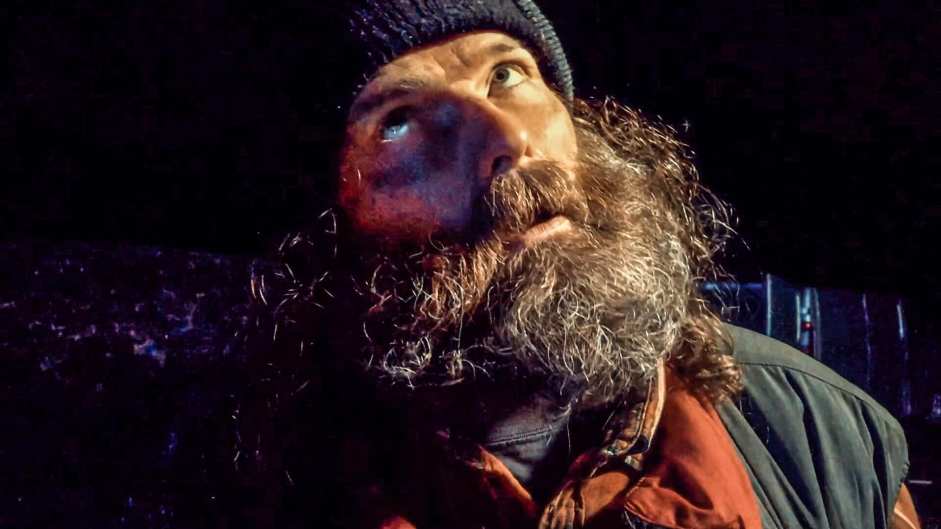 Routledge's direction is a huge reason as to why this whole endeavor works. He packs the film with such a great deal of tension that is at times absolutely nail biting. He also perfectly visualizes the action, which garners him major points from me. Kudos to you, good sir.
That reminds me, the action. We get some bloody good action here. And when I say bloody… I mean BLOODY. Neck slashes, impalings, zombie bites, ripped off flesh, etc… This movie has the gory goods in spades. Brutal with a capital B. But don't worry, the gore doesn't overshadow the action, because Routledge (himself a martial artist) makes sure he satisfies the action crowd with some truly badass fight scenes.
Fights upon fights, Routledge showcases some excellent choreography throughout the proceedings that is performed phenomenally by his cast of performances. Particularly Zara Phythian.
The Powers of Horror and Action Combine for 'Tribal: Get Out Alive'
But, How Ultimate is it?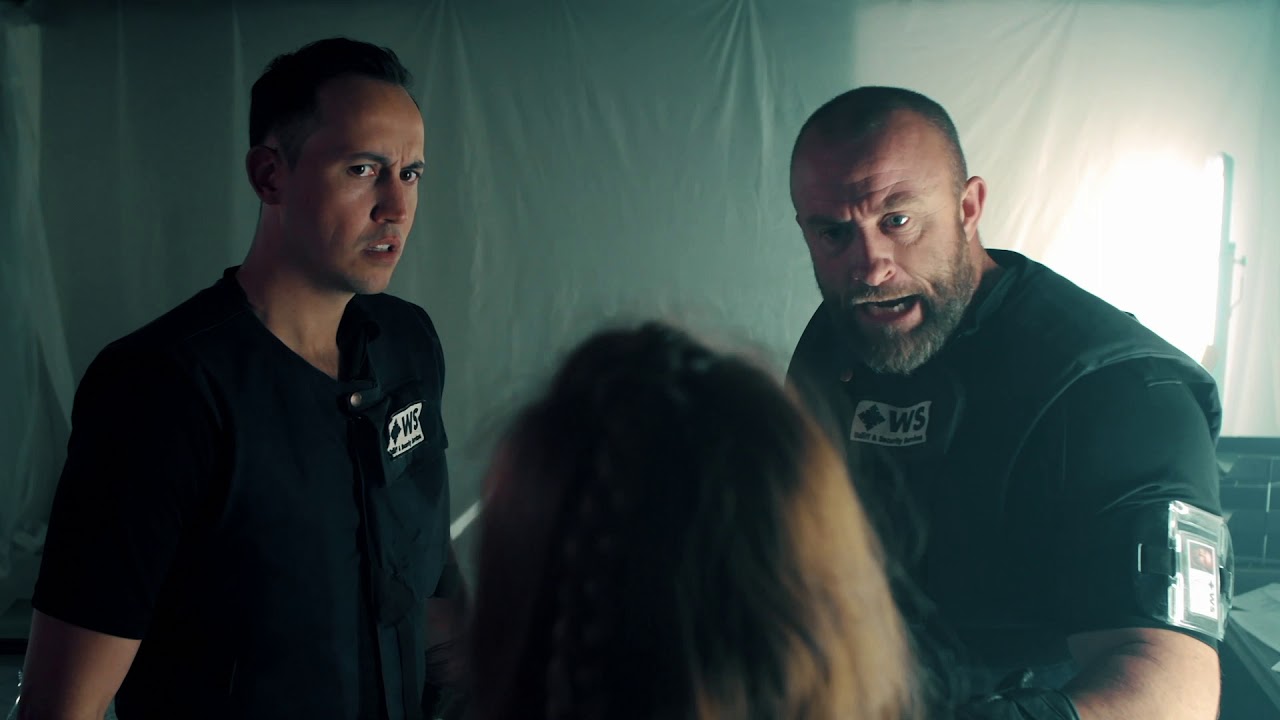 Phythian, who I recently discovered earlier this year when she was featured in the documentary Real Men, is truly a force of nature. The level of asskicking this woman displays within this movie is enough to make any action fan fall in love. She is without a doubt the future of martial arts action stars. Hollywood, please take notice. We want Zara! 
All in all, this is the type of movie you should be watching right now. It was made for action lovers, by action lovers. And it is a thorough reminder why the action genre reigns supreme, no matter where you're from.