Not Even the Pandemic Can Stop M.J. Bassett!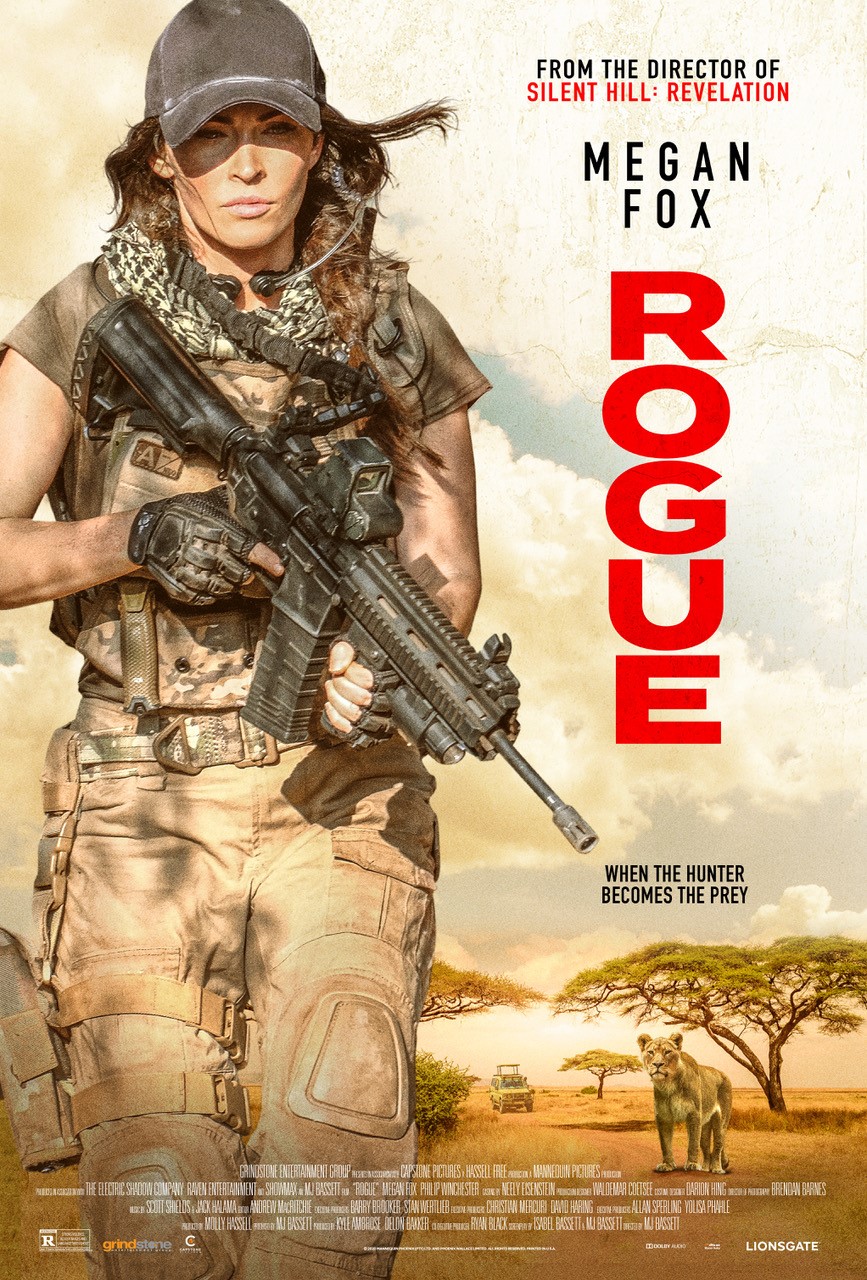 Megan Fox is back! Anyone from my generation can remember her as the hypersexualized woman from the Transformers movies. During the pandemic a tweet thread surfaced demonstrating why Fox left the big screen for a good long while. The good news is, after a short hibernating period, we have NEW Megan Fox projects and it looks like she's going the Charlize Theron route with her leading role in Rogue (2020).
Megan Fox in Rogue
Rogue features Megan Fox leading an elite unit of soldiers on a rescue mission in Africa. When things go wrong not only do they have to kill a gang of rebels they are also being stalked by a "horde of ravenous, enraged lions they encounter." Knowing M.J. Bassett's credentials as a horror director there are strong horror vibes here, but ya know, with lions.
This thing bears all the hallmarks of those straight-to-DVD action flicks Lionsgate makes a living off of. Sometimes those things pan out, but more often than not they're a mess – even for their action. They're never bad. They're simply the lowest common denominator of action movies. I'd watch this thing mostly out of curiosity to see Megan Fox back in action (sans CG Ninja Turtles.) She's got a handful of projects coming out now or soon and seems to have more control over her career. I hope this movie helps distance her from the "troubled motorcycle girl" she played in TWO Transformers movies. As for the director…
M.J. Bassett Brings the Action!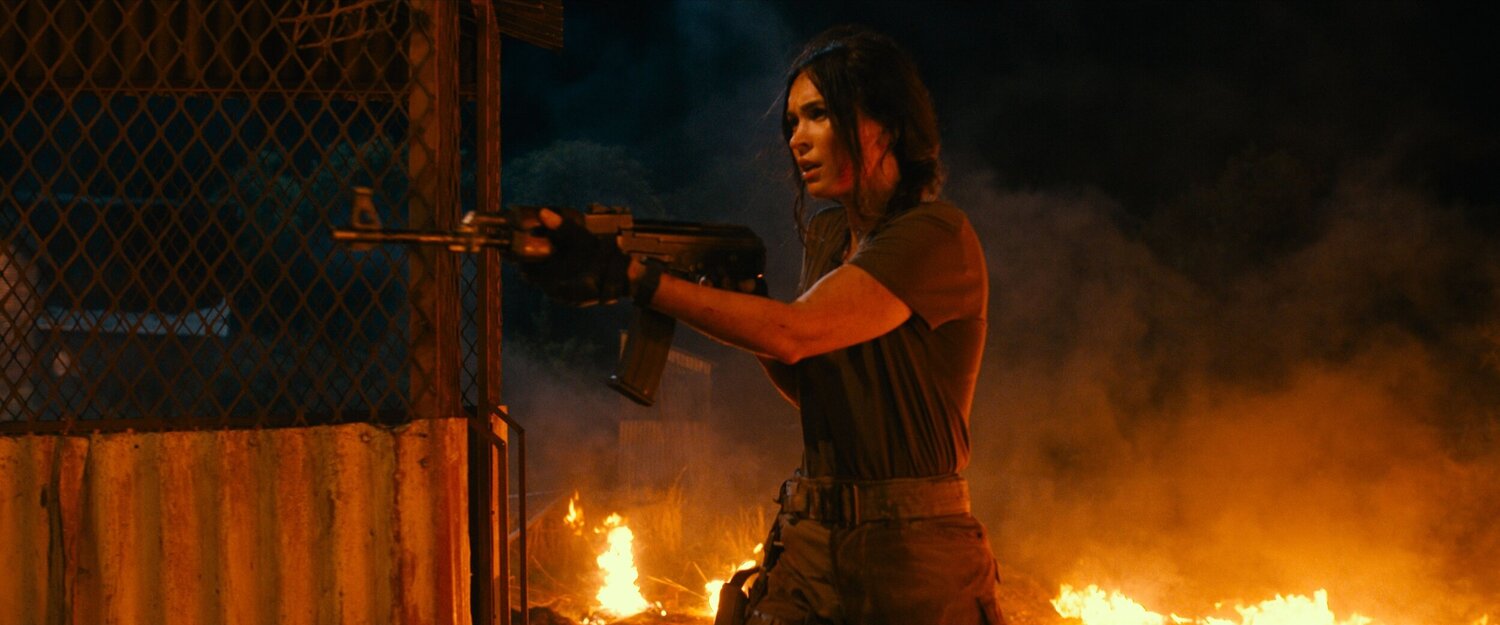 M.J. Bassett's bona fides seem legit. Did you know she started as a nature photographer and documentary maker? Combine that with a resume stacked full of these kinds of movies and this seems like the perfect amalgam of content for her. I mean we're talking episodes of Ash vs. Evil Dead, Power, Iron Fist. She's got the credits for Solomon Kane (a movie I saw at Blockbuster a LOT but never got around to watching) and the infamous Silent Hill: Revelation. Was that really that big of a movie? Is that some major international selling point? I've never played the game nor seen the movies so I may be out of the loop on this one.
Anyways, Rogue drops August 28 – normally the dead zone for summer movies as we're all wiped out from Blockbusters. Now that Tenet isn't coming out soon we'll have to content ourselves with this movie just to scratch some sort of itch. Think it'll be a good drive-in movie? I'd really love to go to the drive-in and NOT catch Trollz World Tour if I can help it.