"Batman" (CC BY 2.0) by kevin dooley
While all eyes are on the latest Batman incarnation with Robert Pattinson in the title role, pitting his wits against Paul Dano's Riddler and Colin Farrell's Penguin, this could be a great time to look at where it all began.
Batman: Origin Onscreen
Batman's life, on film at least, didn't really begin until 1989. This was followed by three more movies in the initial Warner Brothers sequence that were remarkable, more than anything, for the changing roster of actors in the movies. In fact, there was only one constant, and it certainly wasn't Tim Burton, who kicked off the franchise as the director. By 1997's Batman and Robin, Burton no longer had involvement at all.
The one constant among the revolving cast was the ever-reliable Michael Gough playing Bruce Wayne's loyal butler, Alfred Pennyworth. Gough appeared in all four movies, with the final film also marking his retirement from acting.
It's worth remembering that there were also different foes to be defeated in the respective movies, with each villain taking up their costume-clad alter-egos, showcasing their personal backstories, and trying to defeat the Caped Crusader, in order to become the crime king or queen of Gotham.
The debate still rages about which was the best of the four movies and that very much depends on which criteria you use. So, let's start by comparing the portrayals of the main protagonist, Batman, himself.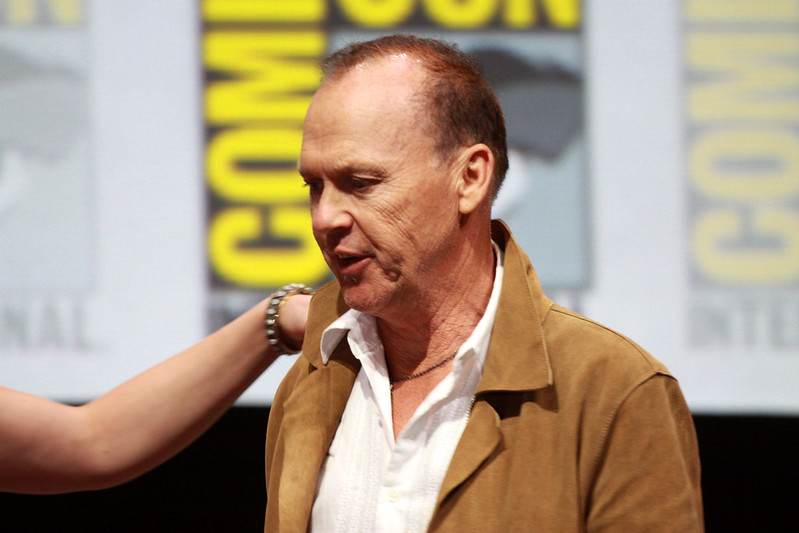 "Michael Keaton" (CC BY-SA 2.0) by Gage Skidmore
Michael Keaton
1989's Batman and 1992's Batman Returns both saw the Tim Burton favorite Michael Keaton in the title role. When it was first announced, this was a controversial move attracting no less than 50,000 letters of complaint from fans of the comic book. In actuality, Keaton was a surprise revelation, perhaps thanks to his deep dive into the comic book origins of his character. By his second outing, Keaton was even being praised for his dark and brooding portrayal of the superhero.
Val Kilmer
However, by 1995, Keaton had decided he no longer wanted to don the cape. After a process that saw various names suggested, including the likes of Keanu Reeves, Ethan Hawke, and Daniel Day-Lewis, Val Kilmer was eventually chosen. He wasn't a great success, so it came as no surprise that he didn't make it to the final film in the series, 1997's Batman and Robin.
George Clooney
This movie saw the super-suave George Clooney take on the part and, in his own words, everyone involved collectively "killed off the franchise". Retrospect has been no kinder to the movie as its 12% Rotten Tomatoes score still shows today.
Antagonists at the Heart of the Movies
Turning to the villains in each film, Batman went in with all guns blazing, and Jack Nicholson as The Joker. Some loved his scene-stealing ways, others felt it unbalanced the whole movie. In Batman Returns, we were treated to Danny De Vito's comical yet threatening Penguin and Michelle Pfieffer's Catwoman, both of which were very well received.
Batman Forever saw Tommy Lee Jones as Two-Face and Jim Carrey as The Riddler, a pairing that served to irritate instead of entertain. But the best impact of all was achieved by Arnold Schwarzenegger as Mr. Freeze in Batman and Robin.
So, all things considered, the series peaked with the second movie in the sequence before steadily heading downhill until definitively crash-landing in 1997!