Let's break down all the news – and ultimate history – of Jack Reacher.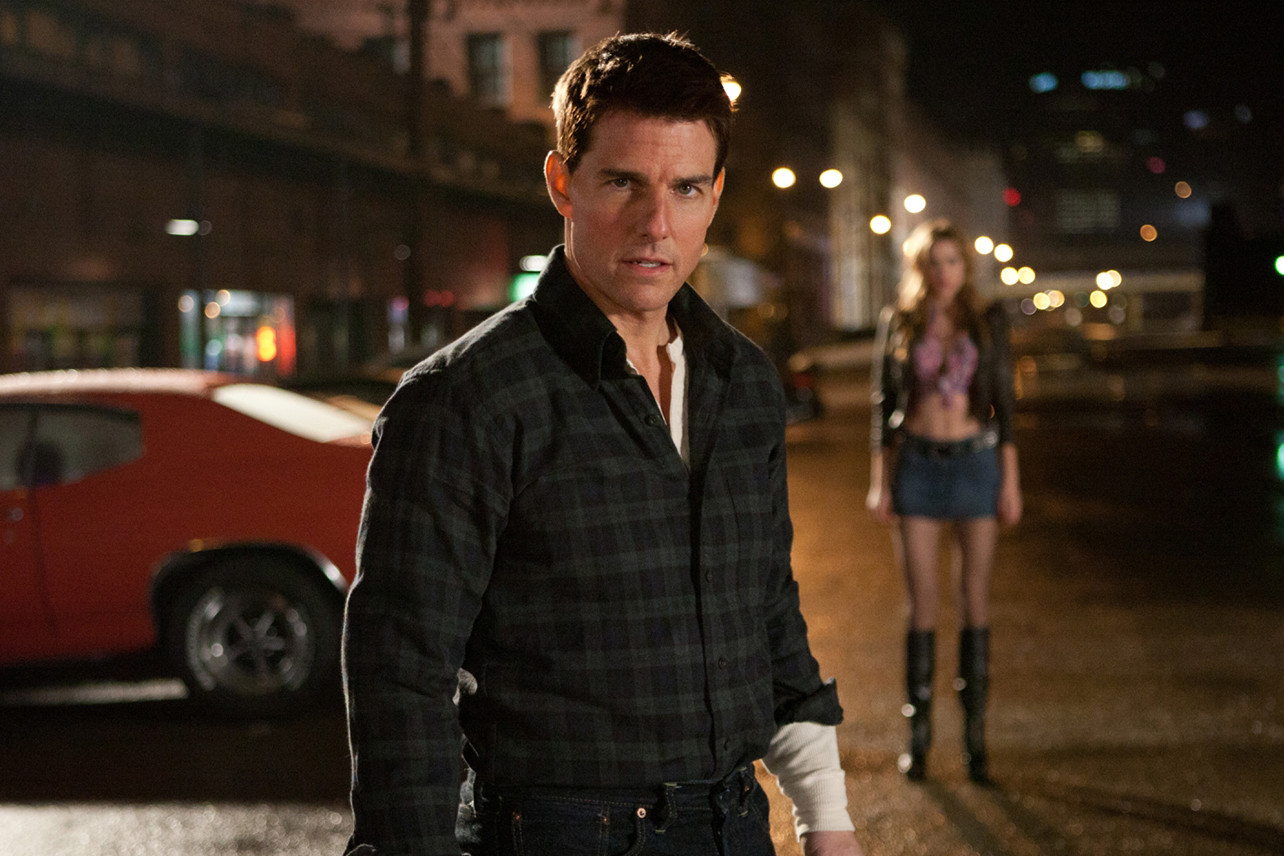 Since the news that Tom Cruise's polarizing tenure as Jack Reacher will be coming to an anti-climactic close, fans of the long-running Lee Child's literary franchise have been eager for any information about the direction Amazon's streaming series will be taking the iconic character.
Earlier this month, it was announced that Titans star Alan Ritchson will be taking up the Reacher mantle for a first season of an Amazon Original series which will focus on the storyline from Child's first Jack Reacher novel, 1997's The Killing Floor. With this announcement, we now have rock solid confirmation that will please any fans of the billion dollar Reacher brand: that the character they love will be depicted correctly on screen for the very first time.
Alan Ritchson Takes over for Tom Cruise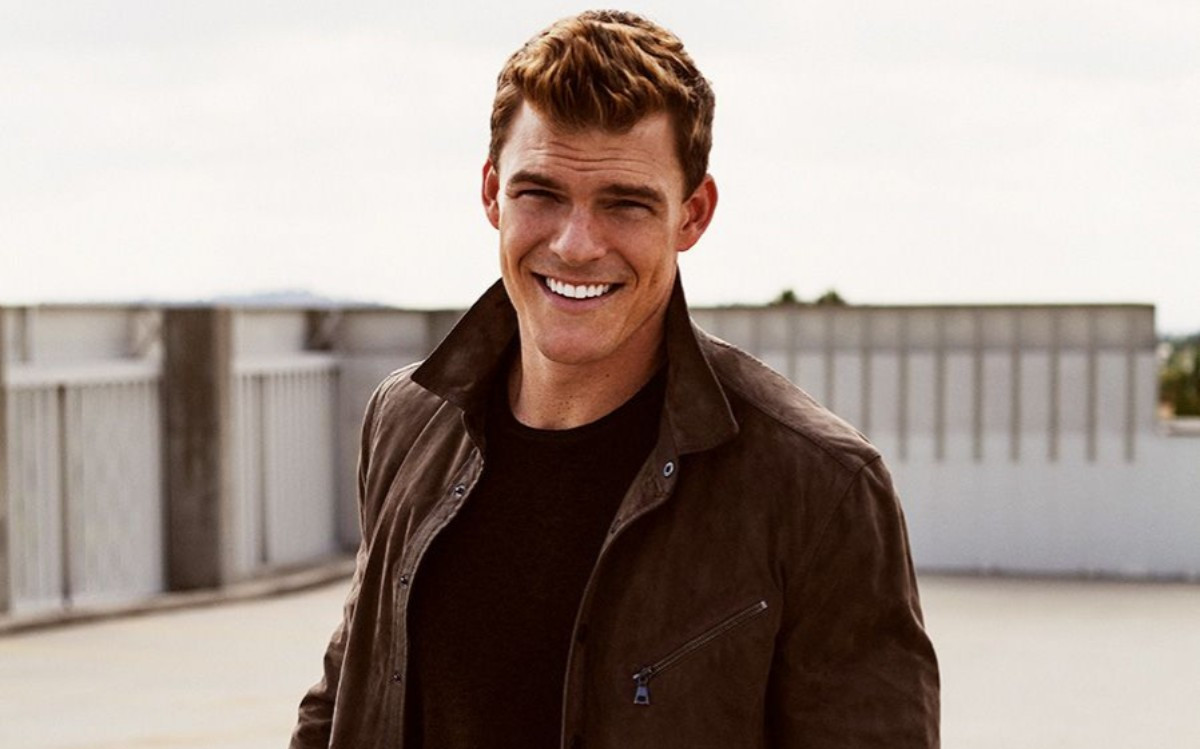 When Tom Cruise was initially announced to be considering an offer to take on the role of Jack Reacher in 2012, it was immediately controversial among Reacher fans. Cruise, with his clean cut brand and infamously small stature (often speculated to be less than 5'7"), was the opposite of a clear choice to portray a character described by Child himself in the 2012 Reacher novel A Wanted Man as "extremely tall, and extremely broad, and long-armed, and long-legged." How could Cruise properly embody a character canonically known to be 6'5" and 250LBs? It turns out, upon viewing both 2012's Jack Reacher and 2016's Jack Reacher: Never Go Back, that the answer is "he really can't."
Though extremely well executed on a technical level by director Christopher McQuarrie (who would later team up with Cruise much more successfully in the Mission Impossible franchise), and with a handful of inspired sequences and incredible casting on the fringes of the story (such as a chilling villainous presence from none other than Werner Herzog and an amazing minor role from Robert Duvall), Cruise's portrayal of the titular character is a consistent weak point in the context of an otherwise strong screenplay.
10 Examples of How 'Top Gun' is The Ultimate '80s Action Movie
Examining the Action of Jack Reacher
One of the primary motifs in the Jack Reacher franchise of feature films is 'Jack Reacher beating people up in a parking lot.' For a character who is 6'5" and basically pure brawn, beating down groups of six or more hitters makes perfect sense. But watching Tom Cruise, with his undeniably slight frame, do the same thing, something doesn't really click. Though he is undeniably gifted as a stunt actor, and as a physical performer can only be rivaled by some of the most iconic action stars in history (not to mention deeply influential filmmakers like Buster Keaton), no amount of choreography and performance from Cruise can fight his way out of being miscast on a story and character level.
Tonally, there is a deep disconnect between Cruise's read on the character of Reacher and how it seems he was intended to be portrayed in the script. Cruise brings to Reacher a sly and sardonic candor, a level of sarcasm and wit that seems like a snarky read on a character who was intended instead to be brusque and to the point. In fact, Reacher is frequently depicted to be driven by anger and rage at his core. As Cruise plays him, Reacher seems more passive aggressive than anything else.
The Future of the Action Franchise
Lee Child himself agrees. In 2018, when he initially announced his pursuit of adapting Jack Reacher to the small screen, he said to the BBC: "Cruise, for all his talent, didn't have that physicality… I really enjoyed working with Cruise. He's a really, really nice guy. We had a lot of fun. But ultimately, the readers are right. The size of Reacher is really, really important, and it's a big component of who he is . . . the idea is that when Reacher walks into a room, you're all a little nervous just for that first minute."
The thought of who could portray the ideal Jack Reacher, with his raw physical power and stature, has been on the mind of Reacher fans for years. Any number of stellar action stars could have ten up the mantle. Imposing actors and stunt performers like Daniel Cudmore (who, at 6'7", would even put the literary Reacher to shame), potential Deathstroke star Joe Manganiello (6'5"), or maybe even Transformer's alum Josh Duhamel (6'4").
Hell, Jack Reacher fans have even produced their own fan films depicting the character as written. However, when star of the DC Universe Series Titans and former Ninja Turtle, Alan Ritchson, was cast in the role, it was impossible to argue that his physique and action bonafides prepared him to portray Jack Reacher to the ultimate potential of the iconic role.
With Ritchson taking up the Reacher mantle, it is all but a guarantee that with Child's involvement, that the new iteration of Jack Reacher will certainly be fully in line with the character that has starred in going on twenty five novels. And by focusing on the plot of the first published Jack Reacher novel, The Killing Floor, we know we will getting a Reacher in his prime.