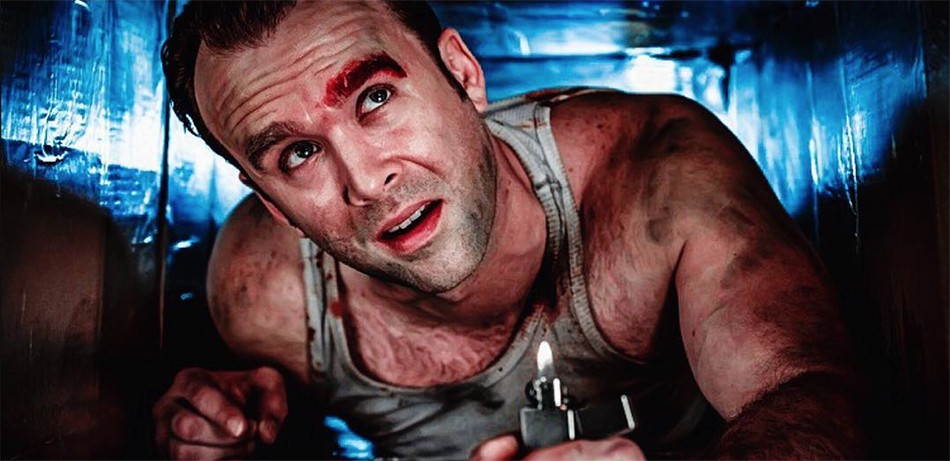 Meet Jeremy Sande and his viral attempt to play young John McClane in upcoming Die Hard prequel 'McClane'.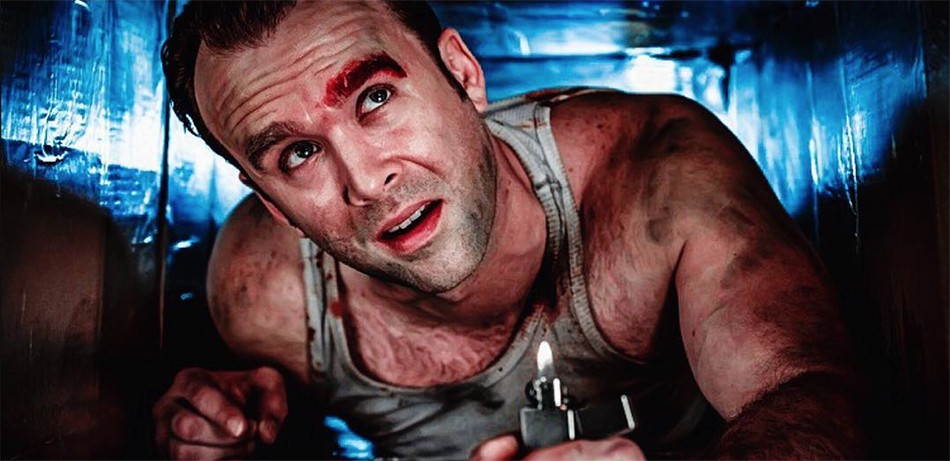 You can't blame a guy for dreaming the ultimate action movie dream, can ya? The Ultimate Action Movie Club received a message from one Jeremy Sande regarding his personal online push to portray a younger version of Bruce Willis' John McClane in the in-the-works Die Hard prequel project – McClane.
And, we have to give the guy some ultimate respect for trying! So, let's meet Jeremy Sande and examine his credentials to play the ultimate role of a lifetime.
Bruce Willis' John McClane
Originally released in 1988, Die Hard was one of the greatest action movies of the golden era of Ultimate Action Movies. Written by Steven E. de Souza and Jeb Stuart – based on Roderick Thorp's 1979 novel Nothing Lasts Forever – and directed by John McTiernan, Die Hard vaulted Bruce Willis to UAMC legendary status (while also giving the action genre its pinnacle achievement for ultimate bad guys with Alan Rickman's Hans Gruber).
The Most Villainous Bad Guys in Ultimate Action Movie History
Die Hard has gone on to spawn a franchise that includes four sequels – plus this upcoming prequel McClane – and a number of spinoff video games, comic books and pop culture memorabilia.
However, while Bruce Willis was 33 when the first Die Hard came out, he has definitely felt the weighty touch of age as he's been tasked with keeping the franchise's legacy living on. The man will be pushing 65 when this latest version hits theaters.
Jeremy Sande as Young John McClane
As we've reported before on the project, this new Die Hard prequel McClane will in fact feature both an aged John McClane played by Bruce Willis, as well as flashbacks to a young John McClane. The exact extent of this role is still unknown, but it could be substantive based on just how great of a role it provides.
Sande is working hard to get himself noticed to get a chance to impress attached director Len Wiseman for the role. Sande has been honing his acting and action chops over the years with roles in productions like Deepwater Horizon, Nashville and Attack of the Southern Fried Zombies.
Die Hard's Reginald VelJohnson Isn't Ruling Out a Return For Sergeant Al Powell
Does He Have What it Takes to Die Hard?
What impressed us here at the Ultimate Action Movie Club was Sande's self-produced "demo reel" short film which is basically his audition for the John McClane role. It's a little rough production-value wise, but you can be the judge for yourself if Sande is worthy of consideration for the role – or nah.
Regardless, as one ultimate action movie fan to another, we wish him the best of luck as we anxiously await this latest Die Hard project – and hope it doesn't suck. Or, you know, we'll just watch the original again and feel damn good about it.
---
Let us know your thoughts on this Die Hard hopeful's chances!