You heard us right… 'Kickboxer 2' beats 'Kickboxer' in these 3 ways!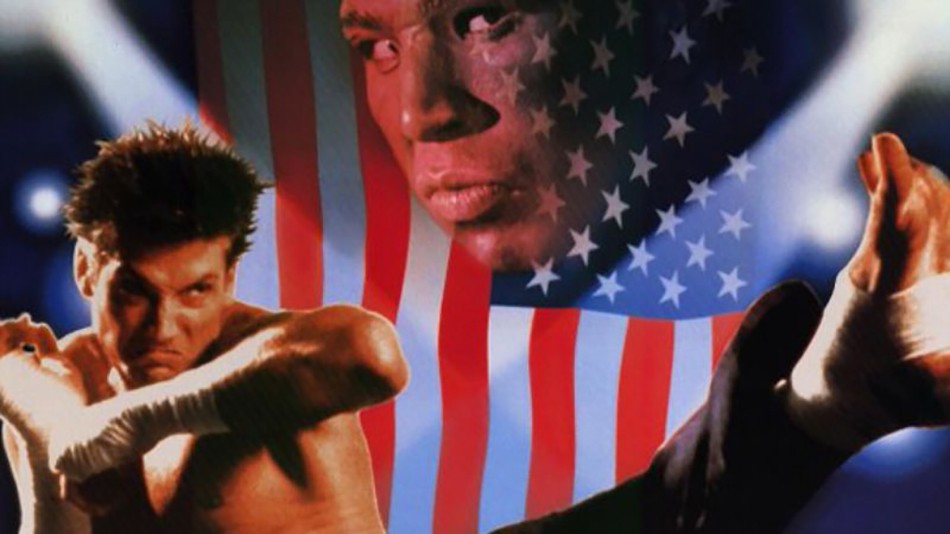 UAMC commits action movie blasphemy by even considering the notion that there might be a better Kickboxer than the original Jean-Claude Van Damme masterpiece. Which in its own right, might even challenge JCVD's Bloodsport for his most ultimate martial arts action movie crown. (It is #3 on our Top 10 Van Damme Movies of all time list!)
However, upon reviewing Kickboxer 2 for the first time in over a decade, it is a surprisingly awesome actioner that ONE COULD ARGUE has some elements which are more ultimate than the original.
Let's look at three reasons Kickboxer 2, believe it or not, might actually just barely be better than the original Kickboxer.
Sasha Mitchell Over Jean-Claude Van Damme
Well damn, let's start with a straight fire emoji topic! Van Damme's performance as Kurt Sloane is definitely ultimate and awesome, but by-in-large, it's a pretty forgettable performance even by Van Damme's standards. It pales in comparison to JCVD's portrayal of Frank Dux. (Btw – read our ultimate interview with Frank Dux himself here!)
The most memorable moments from the original Kickboxer are centered around Van Damme's training sessions with Xian Chow (Dennis Chan – who reprises his role in Kickboxer 2) and the ultimate showdowns with Tong Po (Michel Qissi – who again is also back for Kickboxer 2).
Kickboxer 2, however, really makes a meal of building up David Sloane (the long lost brother of Kurt and Eric) as a character deeply affected by his older brother's fighting. The community dojo for misfit kids thing is kind of silly, but Sasha Mitchell delivers it well – even if it's a little daytime TV-ish. Mitchell isn't a great actor, but his soft-faced demeanor works for audiences much more than when His Van Damm-ness tries to smile or be funny.
Watch: Rare footage of Jean-Claude Van Damme Fighting For Real
Brian Wagner Over Eric Sloane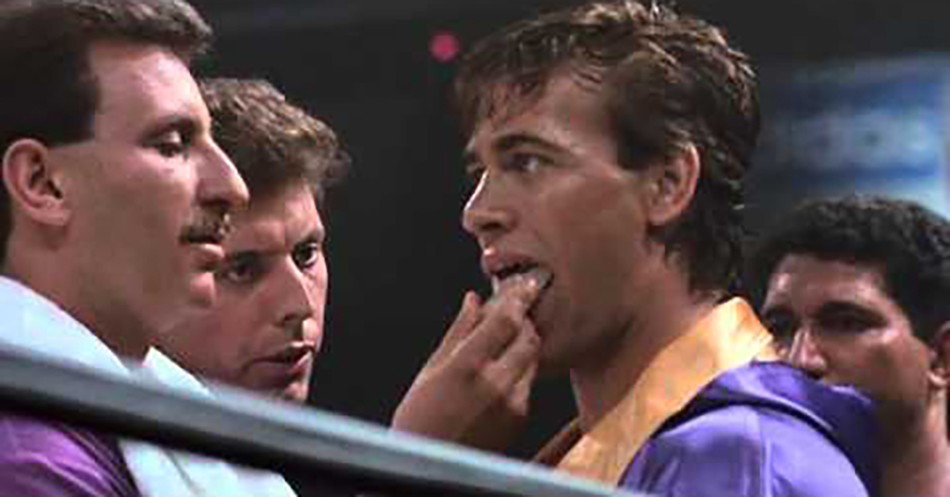 A big reason Mitchell's performance works and David Sloane's character arc fills out so nicely is based on the strong performance of Vince Murdocco as Brian Wagner. In a role that mirrors Dennis Alexio as Eric Sloane in the original Kickboxer, Kickboxer 2 spends more time building up Murdocco's character and the brotherly relationship between him and Mitchell's Sloane.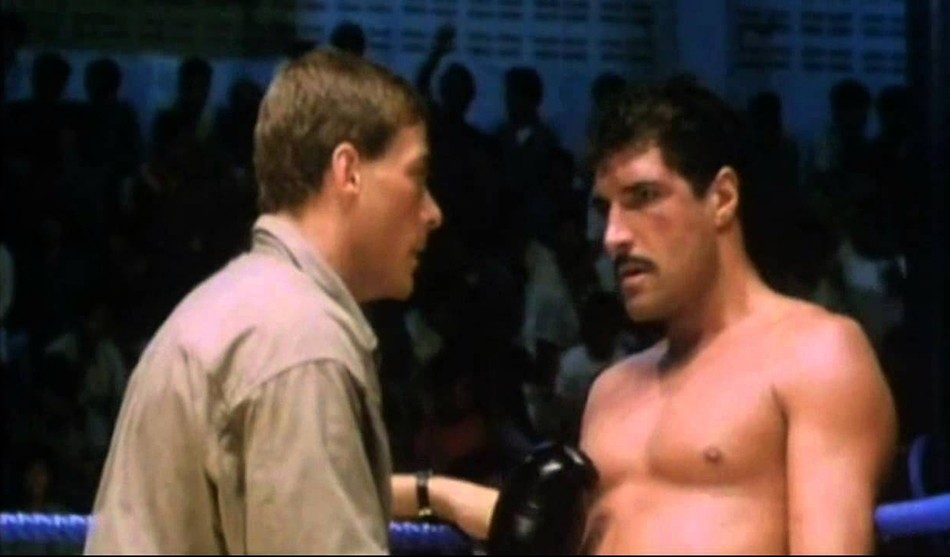 The original Kickboxer famously starts off the bat with Eric Sloane's demise early in the film, Kickboxer 2 let's the storyline develop a bit more where Brian Wagner's hubris doesn't catch up to him until later into the second act. When Wagner (like Eric Sloane before him) ends up on the bad end of one of Tong Po's shins, it's an earned moment in which Mitchell's Sloane really comes to life to battle into the Kickboxer 2's climax.
The Top 10 Reasons Why Bloodsport is Van Damme's Magnum Opus
Albert Pyun Over Mark DiSalle
This is not a knock on Mark DiSalle, or cinematographer / director David Worth in any way. The duo, particularly DiSalle are ultimate action movie royalty for their contributions to bringing films like Bloodsport, Kickboxer, The Perfect Weapon and Street Knight to fruition. However, compared to the ultimate journeyman Albert Pyun (best known for Cyborg and a million other action classics), there's a stylized shift that really works in Kickboxer 2's favor.
The original Kickboxer, like Bloodsport before it, lives in the wide choreographed fight scene. And while Kickboxer (and even more so Bloodsport) excel in the style, Kickboxer 2 brought in a tighter, more emotionally charged cinematic element. The camera moves more and stays in tight at times during the fights. Kickboxer 2 does a great job with its sets, which because of budget issues appears to only be a small ring in a gym at times. But Pyun makes them exciting, impactful and fun.
Overall, the choice comes down to your personal (and perhaps nostalgic) preferences. But in UAMC's book, they're both ultimate and have their strengths and super-strengths!

---
What's your take on the battle between Kickboxer and Kickboxer 2? Let us know in the comments!