Everything we know about Scott Adkins and the new Accident Man film.
In 2018, the world of indie action films was turned upside down when a small movie, called Accident Man starring Scott Adkins, was released. For months, fans pondered whether a sequel would be greenlit.
In late 2019, Adkins confirmed work on sequel on his social media. However, in 2020, the cursed pandemic put a halt on everything. Fans wondered if the upcoming sequel would ever see the light of day.
In October/November 2021, those worries were put to rest as Adkins posted on his social media that he was on set for filming what was then simply titled Accident Man 2. Last weekend, we were shocked to discover that the film, now known as Accident Man: Hitman's Holiday had new key art as well as a release date!!!! 
Synopsis For Accident Man: Hitman's Holiday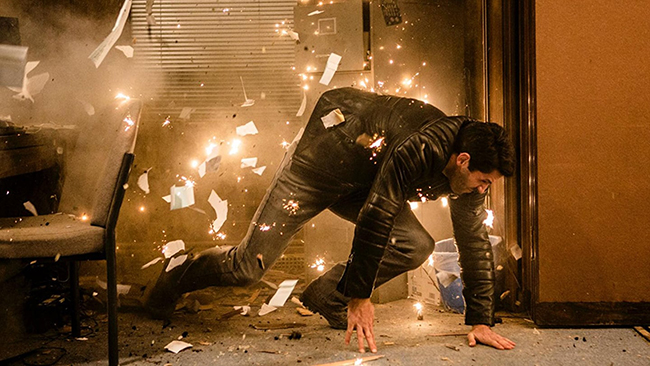 "The Accident Man, is back and this time he must best the top assassins in the world, to protect the ungrateful son of a mafia boss, save the life of his only friend and rekindle his relationship with his maniacal father figure." -IMDB
The new key art shows returning characters Mike Fallon (Adkins) front and center. Also returning are Ray Stevenson as Big Ray and Perry Benson as Finnicky Fred. New characters shown include Poco The Killer Clown (Beau Fowler), Oyumi (Andy Long), Wong Siu-Ling (Sarah Chang), and Yendi (Faisal Mohammed).
As of the writing of this, we have no trailer, but according to Adkins' Instagram post, the film will be released on October 14th, and you can bet your sweet money that I'll be first in line to buy my copy.
Let's hope this is only the beginning for Mike Fallon and we can get maybe one or two more installments of Accident Man, but in the meantime, you can keep your eyes peeled right here on UAMC for all things, Adkins, Accident Man, and more!!!!!