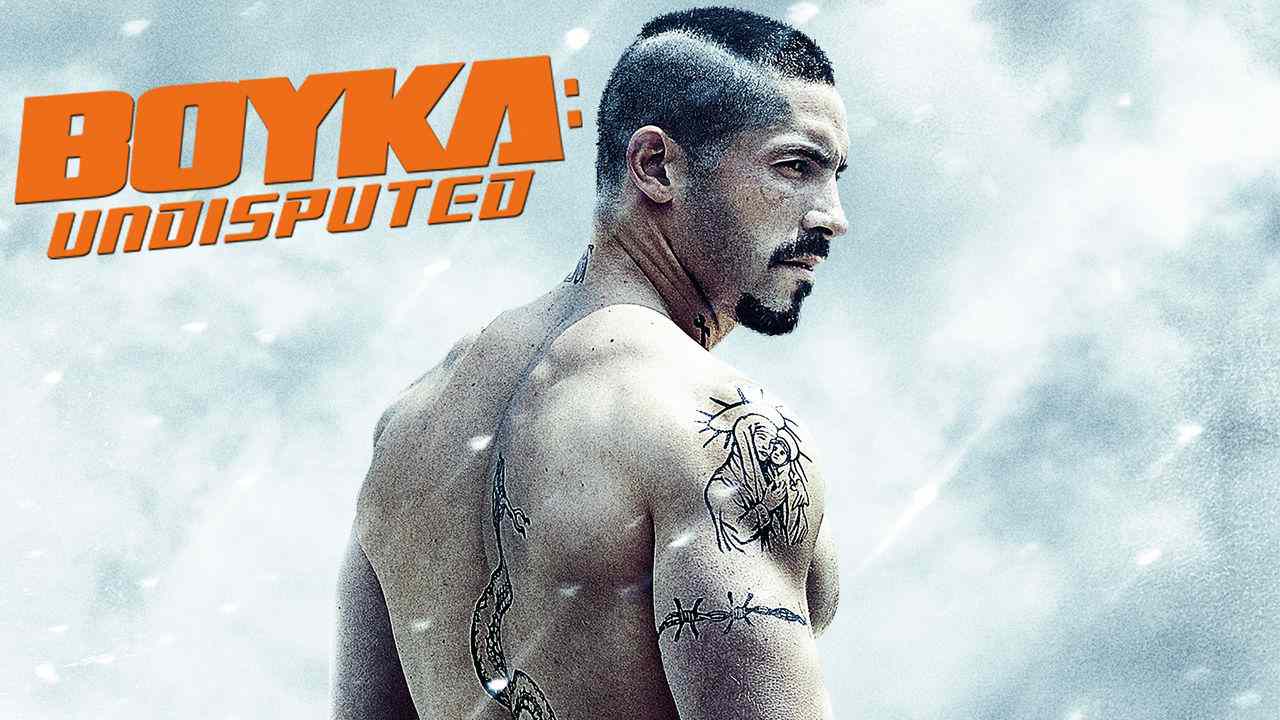 2002 saw the release of action movie legend Walter Hill's latest opus, the prison boxing movie Undisputed. Starring Wesley Snipes & Ving Rhames as 2 adversarial boxers heading toward their inevitable showdown, the movie didn't exactly light the box office on fire, but gained a cult following on video later on.
4 years later, martial arts action movie icon Isaac Florentine was chosen to make a sequel to Undisputed. He took the job, but only if he got to put a martial arts spin on it. He then cast legit badass Michael Jai White in the Rhames role, promoting that character from the previous entry's hissable villain to the now unlikely hero. And in the role of the new villain, Yuri Boyka, he cast a little known actor/martial artist named Scott Adkins.
And at that moment, a legend was born.
Scott Adkins as Yuri Boyka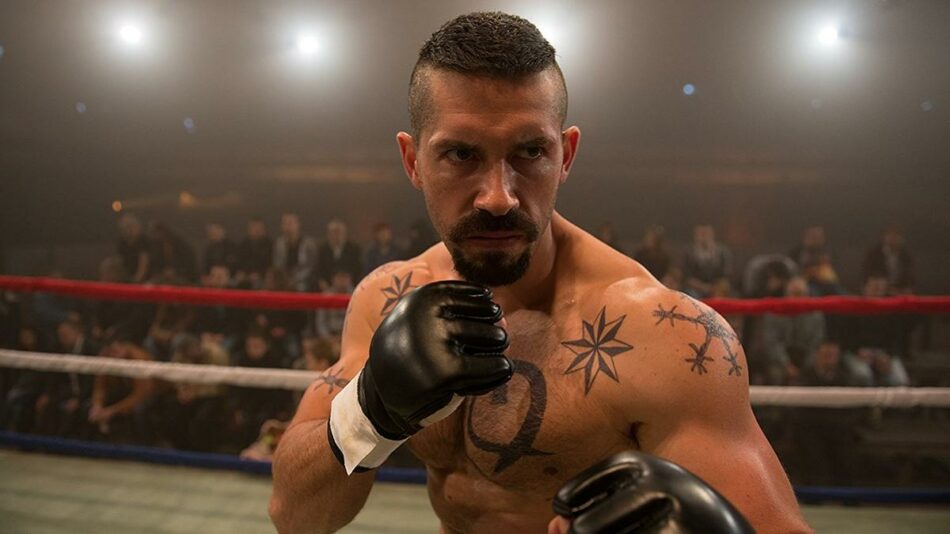 From then on, Scott went on to make a name for himself in the action genre with a number of great action movies after that, including the next movie in the franchise, Undisputed 3: Redemption, where the character Boyka was himself promoted to the hero. And it was even better than the last one. But due to the majority of people illegally downloading the movie, it failed to turn a profit (and to those damn fools, in Adkins own words, shoot yourselves in the foot for that one), and the franchise was put on ice for the time being.
But even as he continued to persevere in his career, the fans kept clamoring for more Boyka action. Every post on social media from Adkins featured the question "When are you gonna make another Undisputed??" And just our luck, the action gods blessed us. Scott would be returning for the 4th movie in the franchise, titled appropriately "Boyka: Undisputed".
Fans all over the world rejoiced everywhere, chanting BOYKA! BOYKA! BOYKA! And after a few delays, it arrived. I did my part by buying the movie LEGALLY. But, the question still remained: after all this time, and a change in directors (more on that later), would it be everything we were waiting for?
Let's find out…
Boyka: Undisputed is Everything and More!
After unintentionally killing his opponent in his last fight, Yuri Boyka finds himself fighting on the underground circuit for the freedom of his opponent's young widow, who is now indebted to a ruthless crime boss…
To answer your question immediately: Yes. It was everything and more. This is without a doubt the best Undisputed movie yet! Just the perfect entry in what has become arguably the best action franchise of our generation. Every entry is better than the last. No question about it.
But first, let's give it up to Mr. Adkins for giving us his all as Boyka. Seriously, I feel this is without a doubt his best performance as Boyka yet! He injects Boyka with so much pathos and depth. Just completely amazing. It's too bad that they don't have an award ceremony for DTV action movies, because Scott deserved all the awards for his performance. 
The supporting cast also give great performances, especially Teodora Duhovnikova as Alma, the widow, and action movie favorite Alon Aboutboul as Zourab, the despicable villain. They were equally good at adding dramatic depth to the movie as much as Adkins did. Kudos to them.
Scott Adkins Channels his Inner-Van Damme in 'Hard Target 2'
Todor Chapkanov Steps Up the Action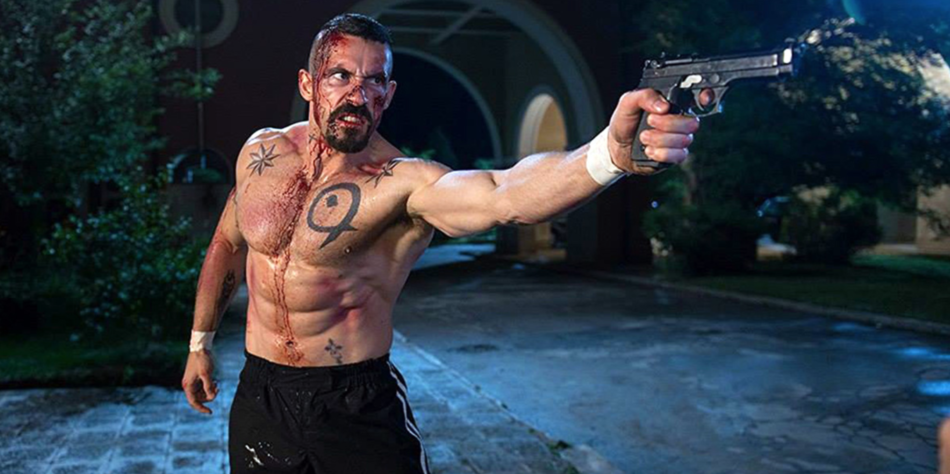 Now, onto the direction. Isaac Florentine was originally set to direct this entry, but due to the incredibly unfortunate passing of his beloved wife (May she RIP), he was unable to take charge, leading to Todor Chapkanov replacing him while he remained on the project as a producer.
Well, either Mr. Chapkanov was the best student in the Isaac Florentine School of Directing, or Isaac's voice on the production was just very strong, because you can not tell the difference. It's like he actually was there calling all the shots. So who knows? But anyways… Mr. Chapkanov, you have done a damn fine job doing Mr. Florentine proud. Salute to you.
The Best Action of the Franchise Series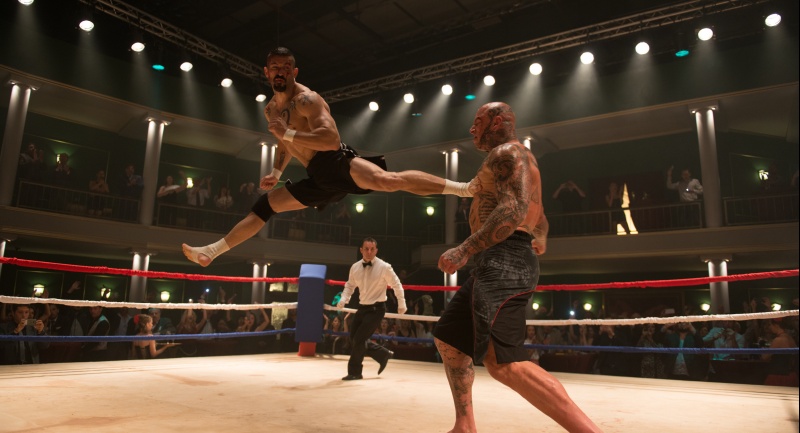 But, we come to this franchise for the glorious action, and action fans, the action is GLORIOUS! Action Choreographer Tim Man once again proves why he is the best in the business as he gives us some of his most awesome fight scenes yet! The beauty of the choreography in this one is just sublime. This is one of those movies where you're constantly rewinding the moves so you can see it again and again. Simply incredible.
Any issues? Nope. I am perfectly fine with the movie as is. No issues at all.
So folks, there you have it. The best movie in the Undisputed franchise. Now, I don't know if you've heard, but there's been rumblings about them spinning Undisputed off into a TV series, and if that's true, bring it on. As long as Scott and Isaac are involved, I will be there front and center. It's the least I can do for them holding us action fans down for so long.