Looking back at the ultimate action legacy of one of the best franchises of its era…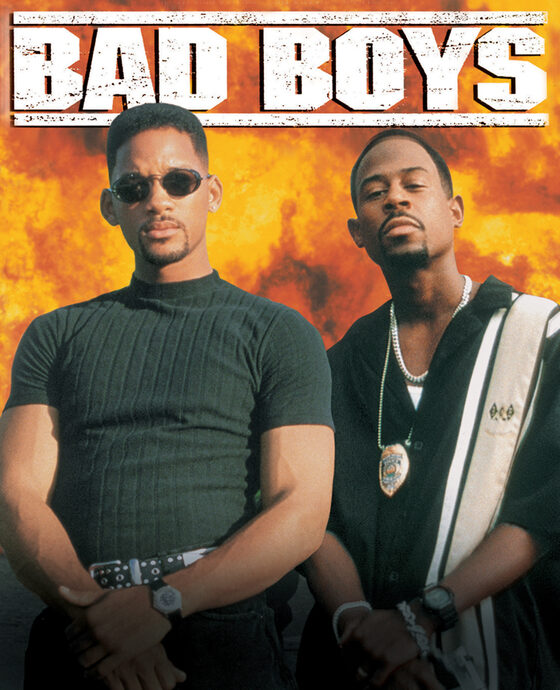 Bad Boys was released in 1995, directed by Michael Bay in his directorial debut, produced by legendary production duo Don Simpson and Jerry Bruckheimer. This buddy-buddy vehicle stars Will Smith and Martin Lawrence as two mismatched detectives Mike Lowrey and Marcus Burnet who are tasked with retrieving $100 million in stolen heroin from their police lockup.
Bad Boys 25 Years Later
Bad Boys was one of the top films released in the summer of 1995 and made stars out of its two charismatic leads who were still television stars at the time, whilst we have seen the mismatched partner genre on numerous occasions, with Tango and Cash, 48 Hrs., Lethal Weapon, this one adds a twist in the narrative, Tea Leoni who plays Julie Mont witnesses a murder of Mike Lowrey's friend and overhears the thieves plans for the heroin and will only agree to speak to Mike Lowrey but when he is not around Marcus burnet impersonates him and we get a hilarious role reversal added to the narrative.
This film works thanks to some great set pieces, some funny dialogue and two brilliant performances from it's leads that make bad boys such an enjoyable watch, Will Smith demonstrated his leading man action star status and has gone on to be one of the biggest movie stars in the world.
A Long String of Bruckheimer Hits
Powerhouse production duo Don Simpson and Jerry Bruckheimer who were responsible for box office hits like, Flashdance, Beverly Hills Cop, Top Gun, Days of Thunder and Crimson Tide have put their trademark on this film, which is a lavish production design, soundtrack driven compositions and fast editing.
This is Michael Bay's first directorial debut and it is very impressive and he would follow up with another brilliant blockbuster the rock released in 1996 and these two films are his most acclaimed films to date. Michael Bay started his career in music videos and delivers a slick, good-looking film, colorful and filled with adrenaline pumping action sequences, including a foot chase through Miami and the finale shootout in an air hanger and adrenaline rush packed car chase across an airport strip.
But, How Ultimate is it?
Out of the three Bad Boys films I would say that this one is the strongest thanks to a cohesive plot, great runtime, great script and great performances and some funny moments including the scene where Marcus thinks Mike is having an affair with his wife.
The sequel released in 2003 whilst certainly bigger in terms of set pieces and action it was nowhere near as good as the first film, the plot was incoherent and the chemistry between the two leads was not as sharp as the first film, but the producers took all that on board and brought the franchise back with a bang with Bad Boys for Life which was a return to form and to date is the highest grossing installment in the franchise.
Bad Boys is still an entertaining watch 25 years, and coupled with a brilliant soundtrack, makes it an excellent 90s action film.