Rage and Honor II: Hostile Takeover sees both Rothrock and Norton at their ultimate best!
You would be hard pressed to find a pair that teamed up more in the 80s and 90s than Cynthia Rothrock (No Retreat No Surrender 2) and Richard Norton (The Octagon)! And what a pair they made. No one loves the direct to video martial arts genre of that time more than I do and these two were the queen and king, especially when talking about sheer volume of releases.
Rothrock and Norton Bring the Rage and Honor
In Rage and Honor II: Hostile Takeover, Rothrock and Norton reprise their roles from the first film. This time, Rothrock is working for the US government and her pursuit of a powerful gangster, played by Frans Tumbuan (Blood Warriors). Tumbuan isn't exactly the most memorable bad guy, that credit for this one goes to his #1 henchmen, the bleach blonde, long hair-flippin Ron Vreeken (American Samurai/Street Fighter). 
Rothrock's pursuit of the bad guys leads her to Jarkarta where she eventually crosses paths with her old friend Norton. Norton is now running a bar there, while ferociously training on the side. You know, like every karate master bar owner does. The crew that Rothrock is after happens to make their way to Norton's bar in hopes of a shakedown. After one of the most awesomely fun fights of the film, Norton takes them all on, even beating one of em with a frozen fish while a parakeet cheers him on!
Seriously, it's great. Anyway, this is where we meet Patrick Muldoon's character, who watches Norton do his thing in amazement. Muldoon is very good in this, in his attempts to get Norton to train him. He ends up getting his wishes. The training sequences are done well and you can tell everyone is having fun together on screen. Long story short, Muldoon's father turns out to be in with the gangsters and Muldoon goes through a pretty surprising character arc that I didn't see coming.
This is where things get Ultimate…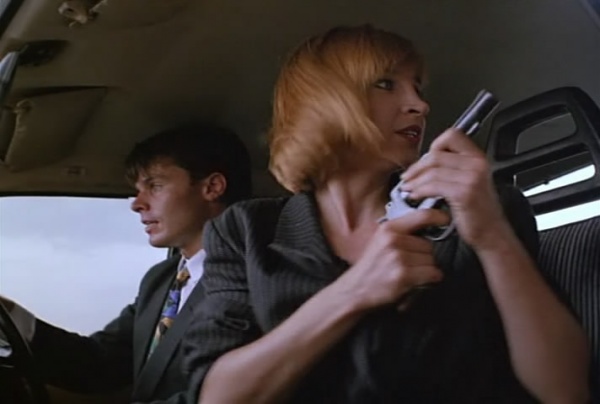 Spoilers ahead.
Muldoon ends up killing his father and we find out in the scene's final act that he is the guy behind it all! He did a 'hostile takeover' of his father's 'business'. Like I said, this twist was definitely a curveball for me and it elevated the story portion of the film.
But now to what we all watch these movies for…the fights and the action!
There is plenty of it, and I mean PLENTY. As in, a fight every few minutes it seemed! Both Rothrock and Norton got to show what they could do and as always, work well with each other on screen. Many of the fights, included run-ins with Vreeken throughout the film. Norton vs Vreeken, the battle of the Australian martial arts masters!
Rothrock Rocks as Always!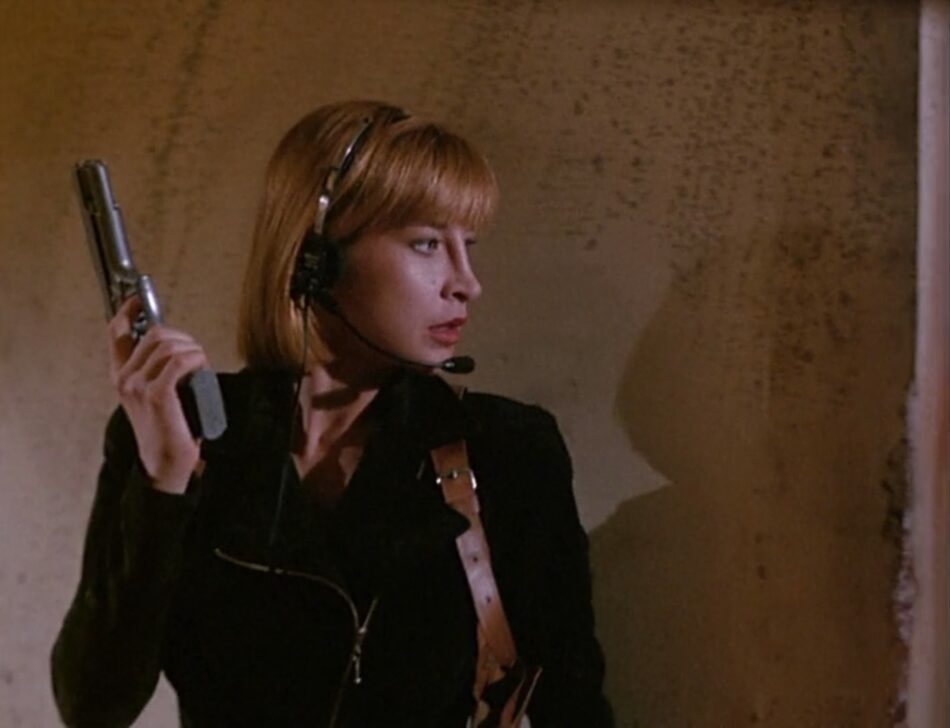 Rothrock's kicks are a thing of beauty and she proves that she is truly the queen of martial arts cinema. Muldoon, known best for the roles he had like in Melrose Place and the cult sci-fi flick Starship Troopers, fits surprisingly well in this kind of movie.
Story-wise, we get the standard stuff, but the twist at the end was nice. It delivers on what you want in this kind of movie and is never boring. Rage and Honor II sees both Rothrock and Norton at their absolute best, kickfighting movie enthusiasts, rejoice!