It's time to shine some light on Salma Hayek's turn as a bad-ass action movie heroine in Everly (2014).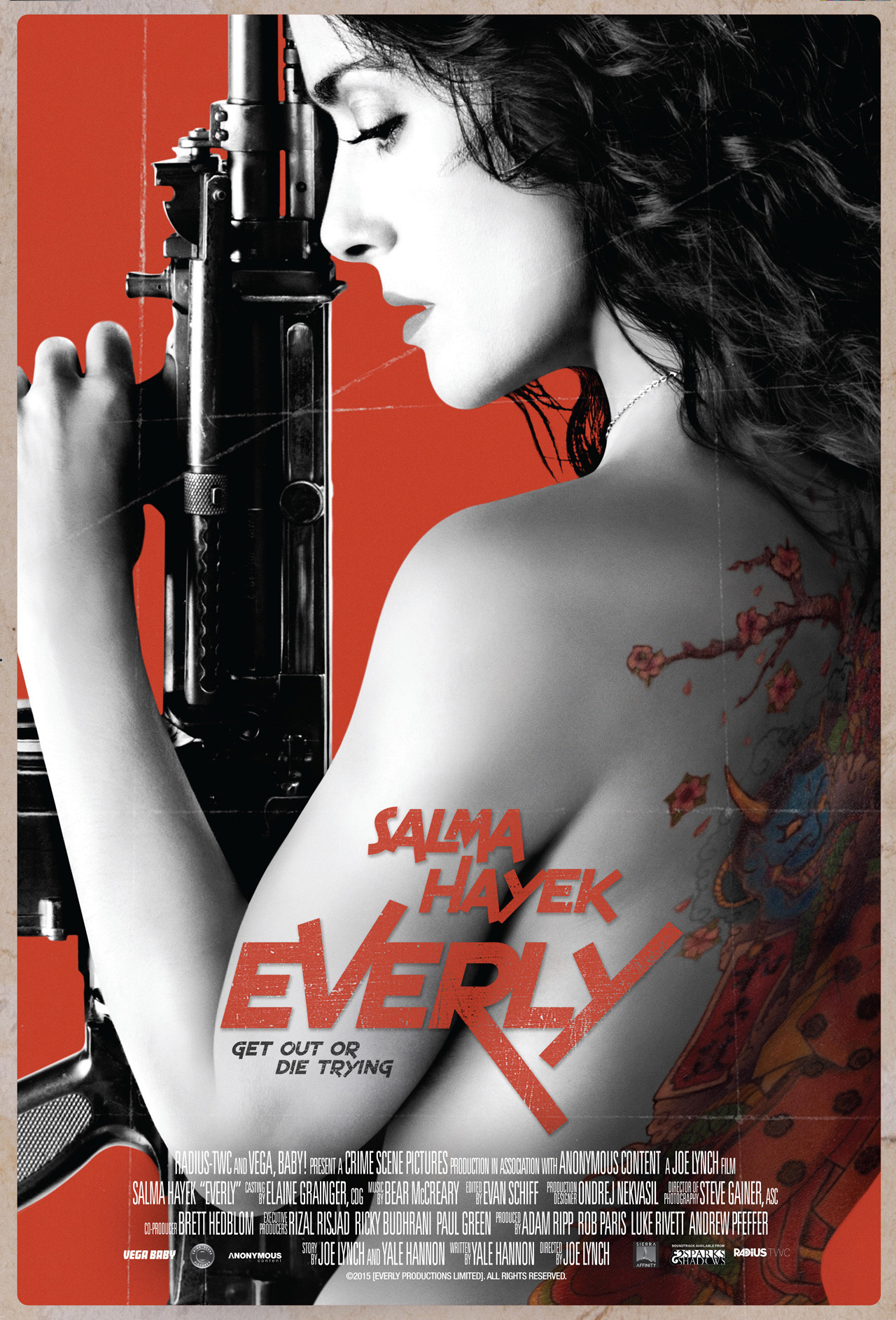 Salma Hayek is an accomplished actress, and had some ventures into the action movie genre with supporting roles in movies such as From Dusk Till Dawn and Desperado. In 2014, she gave her debut as lead actress in an action flick.
Hayek plays Everly, who has been forced to work as a prostitute for a Yakuza gang that operates in the US. One day, she gets the opportunity to take lethal revenge on some gang members. The sadistic Yakuza boss Taiko wants her dead for this, and sends his henchmen to attack the apartment where Everly is hiding with her daughter and mother.
UAMC Reviews Everly
The premise of Everly sounds a bit grim, but its overall tone is leaning more towards black comedy than anything else. Director Joe Lynch lets the movie take place in a single studio apartment and the hallway in front of it. This is a good choice for budget reasons, but it also creates a proper siege scenario.
Every couple of minutes a new attack is launched on Everly, and as a result the movie is a non-stop showdown right from the beginning. The action is intense and ultra-violent with a lot creative killings and demolitions that progressively turn the apartment into a ruin.
The movie also features the classic move of throwing a hand grenade into an elevator filled with bad guys, which never gets old for me. To add some variety, Lynch not only unleashes the Yakuza, but also assassin prostitutes, corrupt cops, killer dogs, and samurai.
Japanese Horror Meets Hyper-Action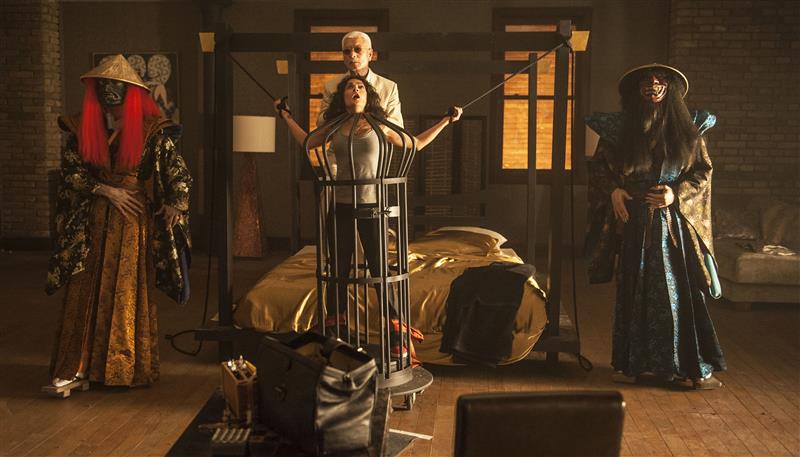 There is one truly bizarre sequence when the Japanese mafia sends one of their elite interrogators to deal with Everly, and we are in for a weird and gross interlude.
It seems that director Lynch got a bit carried away there, and was very keen to include what looks like an homage to the movies of Japanese extreme cinema mastermind Takashi Miike. This is really the only moment that seems a bit out of place and interrupts the flow of an otherwise well-timed movie.
But, How Ultimate is it?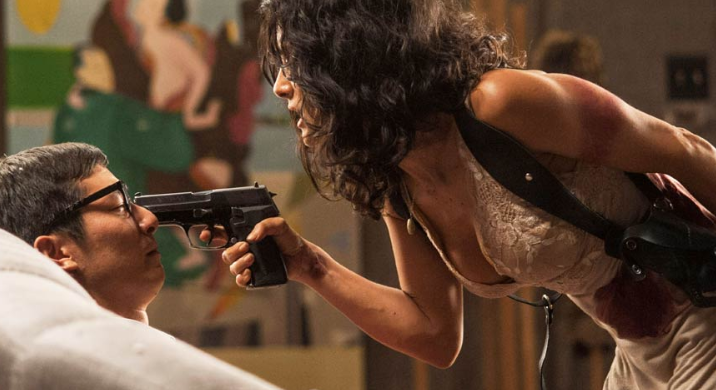 Salma Hayek is a great actress, and despite all the crazy stuff that is going on, gives a fairly balanced performance without much overacting. What is different from her usual roles is of course that she does a lot of shooting and stabbing, and also is thrashed multiple times in return. There are some really intense moments where Everly literally goes berserk and turns the apartment into a slaughterhouse littered with blood and bodies.
Everly is a slightly odd, but highly energetic festival of non-stop bloody action, with a crisp direction and a great performance from Hayek. With this movie, Salma Hayek showed that she has what it takes to be a bad-ass action movie heroine.