With some genuine fighting which is fantastically done, Baby Assassins shows promise but leaves us ultimately wanting more!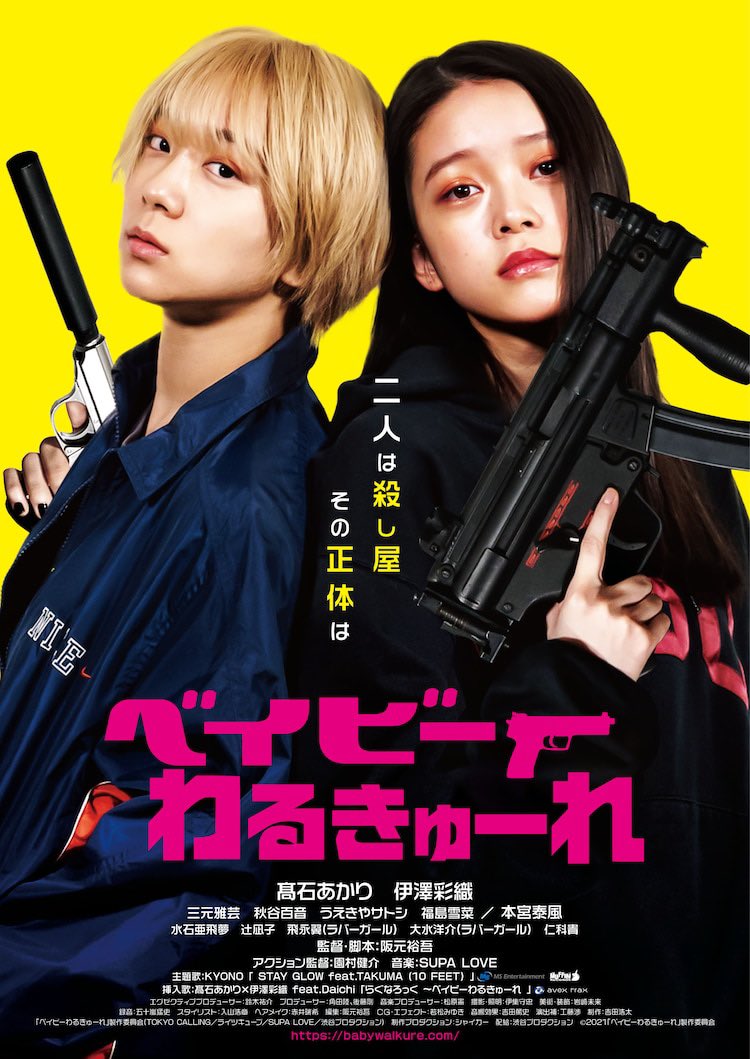 Roommates can be hard. There's all the idiosyncrasies of living with them that cause tension to boil up. What's worse is living with your best friend, realizing they're total slobs, and ruining a friendship over living together. It's even harder being roommate assassins. The main premise of Baby Assassins follows two teenage girls who are forced to live together after finishing their training in assassin academy. While the film promises action it leans more on the roommate drama in long spells holding us down hoping for more violence.
UAMC Reviews Baby Assassins
Chisato and Mahilo are about to graduate from their killer high school. As part of their new arrangement they must live together, get side jobs, and "fit in with society" before they get weaned off the school's program. Naturally the jovial Chisato succeeds in almost every mark instantly. The more mercurial Mahilo can't sit through a job interview long enough before wanting to stab somebody. After Chisato takes out a yakuza member on a contract the Yakuza's daughter hunts down the assassin demolishing everyone in her path.
Baby Assassins feels like a comedy in every turn. The two girls bounce off each other with comic proportions. The bright eyed Chisato chastises Mahilo for not applying herself to get a side job. Mahilo bemoans Chisato's lazy approach to murder. As Chisato succeeds in her job as a café maid Mahilo envies her, splitting the two further and further apart. The friendship between the two leads feels real and honest with personalities steam rolling each other in rapid succession. The casual way Mahilo cleans a gun feeds into the delicious meals Chisato prepares. Neither can agree on chores.
Fantastic Fest: Meta-Ultimate Korean Action Reigns in 'Hostage: Missing Celebrity'
Anime Brought to Life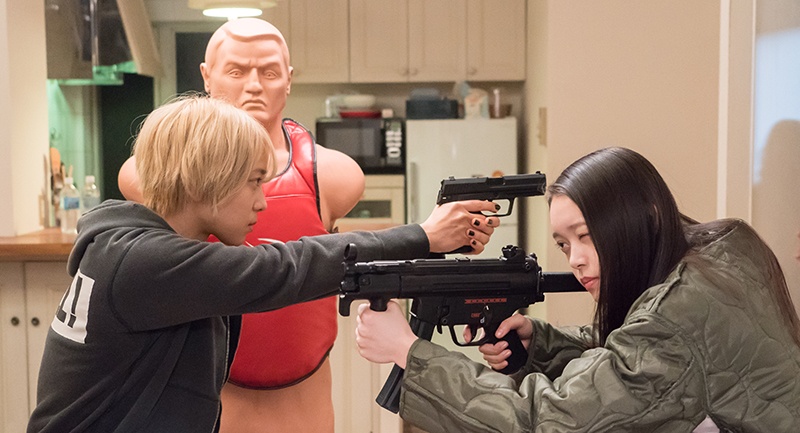 Baby Assassins feels like anime brought to life. The pacing of the film matches the incredible action stilted by long dialogue sequences. Director Yugo Sakamoto drags out scenes of domesticity in long takes from a massive wide-angle. Even the villainous Yakuza figures spend minutes debating a female-led business with each other in seeming no relation other than character-building. The hard turns into what little action there is are heavily foreshadowed. Thankfully Sakamoto gives us what we came for.
Mostly the movie's bookmarked with honest-to-god fight sequences. The camera shudders and jolts with powerful hits and Saori Izawa (our Mahilo) carries most of the team on her back with incredible fighting performances. She slithers and snakes around her enemies with a balletic precision. Plenty of times demonstrate the film's commitment to beautiful action choreography but the few minutes that do exist feel tiny in comparison to the rest of the film. It almost directly demonstrates the movie's budget went entirely to those two main action sequences.
But, How Ultimate is it?
Not wholly terrible, not particularly great Baby Assassins rests contentedly in that section that over-promises and under-delivers. Its lead's chemistry maintains enough comedy to keep the premise alive but without more genuine fighting (of which the little we see is fantastically done) it drags on. While exaggerated for effect not even the hyperbole of a café maid who addresses a Yakuza gangster as "master" can prevent the stalling out of this film.