The Long and Winding Road: Chapter Five – Meet the Family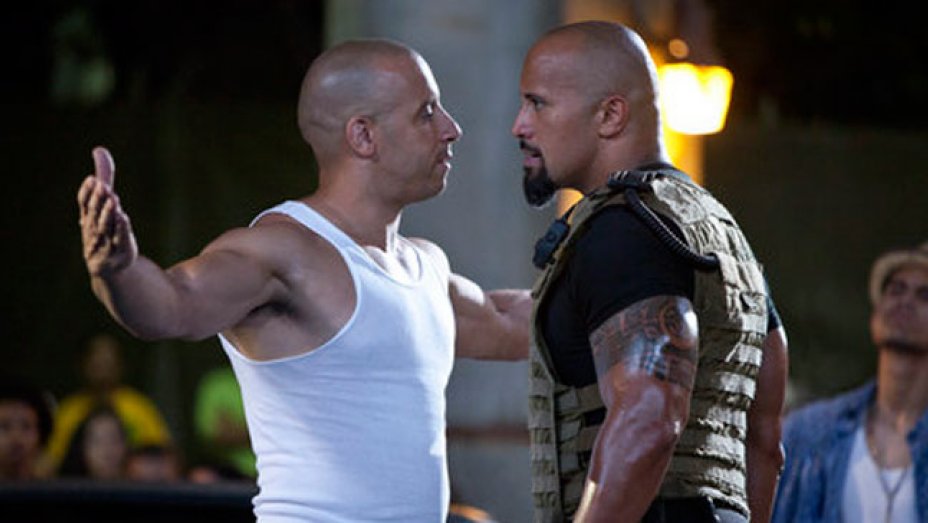 The Fast Saga finally reached its boiling point. After countless iterations, different directors and actor combos we finally get the version of this franchise that works best. It brought together the affinity for practical stunts and eschewed the street racing narrative entirely to focus on one big elaborate heist. It utilizes its entire catalogue of characters. It brings back Justin Lin to direct and Chris Morgan to write. It's hokey and fun and insane and action-driven and filled with all the best elements of it's previous movies. Fast Five ascended box office gains with the culmination of an entire decade's worth of movies to draw on.
Picking up right where Fast & Furious left off: Brian O'Conner abandons his life as a law enforcement agent to rescue his friend Dominic Toretto from prison. Together with his love, Mia Toretto, the three hide in Rio de Janeiro hoping to evade the law. After a daring heist where the three tangle with Reyes, Rio's premiere kingpin, they call upon a litany of friends to pull off one last heist. Meanwhile a big and bulky storm rolls into town. Luke Hobbs (or Dwayne "The Rock" Johnson) serves as an extranational law enforcement officer tasked with hunting down Toretto and his crew. Hobbs will hunt Toretto alongside Elsa Pataky's Elena (the least corrupt cop in Rio) through the streets while Dom and crew pull off this incredible heist.
Fast Five opened the summer movie season early with a rare April release date. Previously Fast movies opened in early June to late July, the prime spot for summer blockbusters. An April release meant students were not out of school but avoided competition from other movies in the growing summer blockbuster season. This prevented it from running against other franchise movies like Transformers 4, Captain America, Thor, Pirates of the Caribbean 4, X-Men: First Class, Harry Potter & the Deathly Hallows Pt. 2. Such stiff competition (especially with Harry Potter's conclusion) could detract from the box office thus the early release. Despite the trepidation Fast Five raked in six hundred and thirty million in global box office, almost double the previous entries three hundred and sixty million gross.
The Long and Winding Road of 'The Fast and the Furious' Franchise
A New Age for The Fast and The Furious
Fast Five's international success owes a large debt to its multinational cast. This film brought together every character from it's previous films to make one large crew (or family) for its central heist. Between sleek and deadly Gal Gadot's Gisele to Sung Kang's infinitely cool Han to the buddy comedy of Ludacris and Tyrese Gibson or Tego Calderon and Don Omar's witty banter the cast originates from over six different countries. This diversity of cast provides a marketing angle for many different regions. This multi-ethnic cast also symbols the internationalization of blockbusters at large. In fact, the international setting of the movie and cast became a recurring theme with this ragtag mix of brigands bouncing all over the globe.
Fast Five benefits from a myriad of personalities bouncing off one another, but it never loses sight of it's anchor: Dominic Toretto. Vin Diesel's performance in this movie adds a few notes of humor to his previous dour tone. This time around he's allowed to have fun. His one-liners always take the air out of the room with a commanding attention. Very few can square off against this leading man.
The Rock soaks up the screen every second he's in. His training in the WWE perfects his one-liner delivery as well as brings an entire new audience to the franchise. He delivers all the great one-liners while strapping a giant pistol to his thigh and literally plowing through traffic in a Gurkha LAPV. His large frame makes even Vin Diesel look tiny and his no-bullshit old testament righteousness injects NoS into the movie's veins. This relationship between Toretto and Hobbs featured prominently in the next three movies even gaining Hobbs his own spinoff (more on that later.) Unfortunately the rising star of Dwayne Johnson would eventually clash with series original Vin Diesel.
2 Fast 2 Furious: Exploring the Sequel That Launched an Ultimate Franchise
The End of a Street Racing Franchise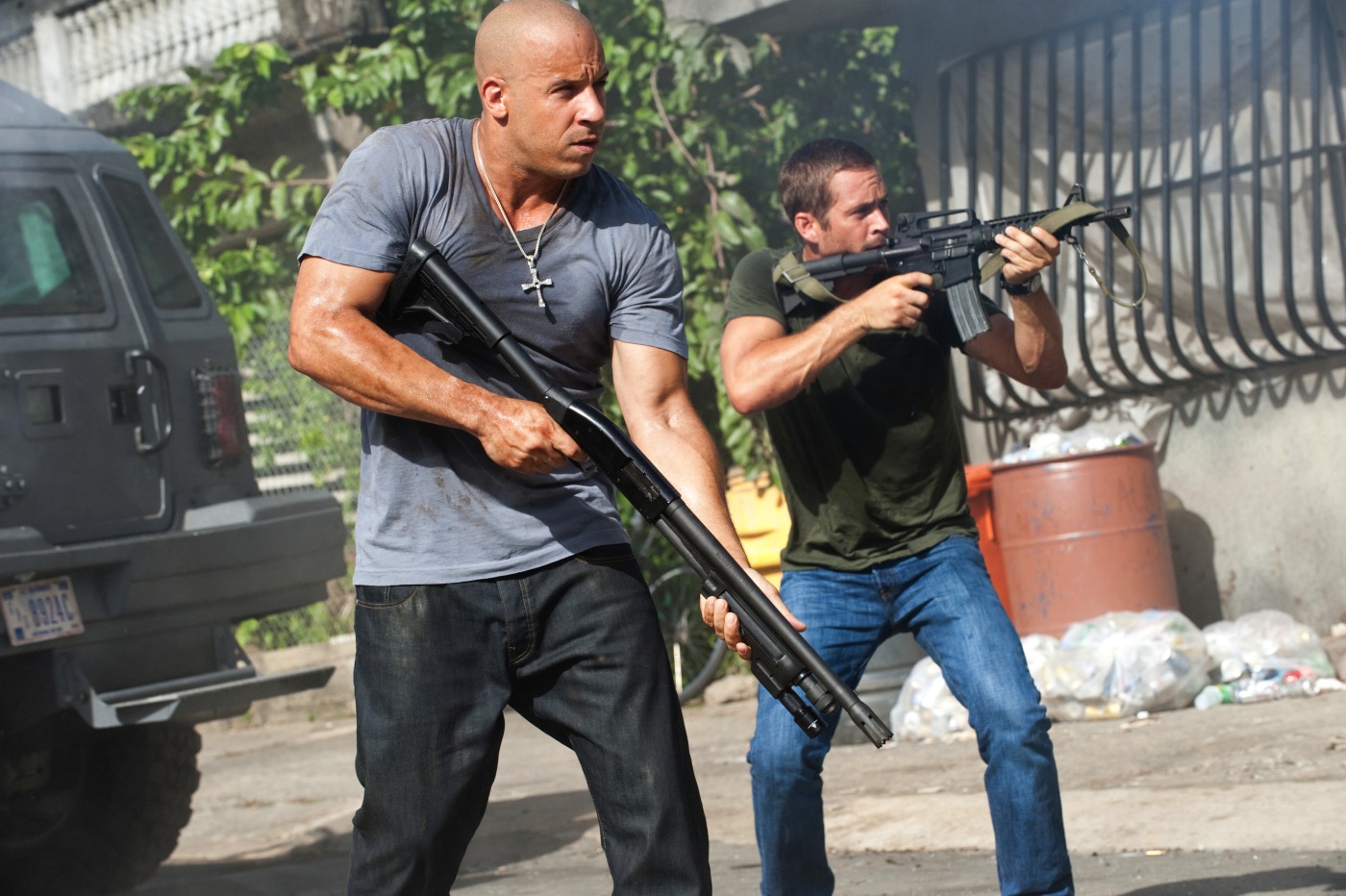 Fast Five only features one very short racing scene. Using the shorthand it's developed (girls in short skirts dancing on car hoods) we arrive at the underground street racing scene of Rio. Through Toretto's smile we see: no matter where in the world he is a good ol' fashioned street race means home. It's a blip in terms of actual movie content, much like in Fast and Furious. Still these blips rely on the conventions established in the first and second movie (racing for pink slips.) This incredibly short scene, that doesn't even feature actual street racing, works because of its reliance on conventions established by previous movies. It doesn't waste its time on the street racing. It focuses on its heist!
This movie prominently features it's female characters as love interests or damsels in distress. Despite Gal Gadot's character constantly cleaning and loading guns, her future partner Han winds up rescuing her time and time again. Mia Toretto, played by Jordana Brewster, finally delivers on some driving action of her own in the opening scene but ever after she's relegated to O'Conner's significant other or computer tech. Both women boast lethal potential but the movie never really delivers on it. The movie goes to great lengths to develop their relationships (and it's a true joy to watch calm Gisele and cool Han flirt) so much to the point where Gal Gadot's ass gets grabbed by antagonist Reyes – just so that they can steal his handprint to crack open a lock, and it's a winking joke to the audience.
This movie works because of its rebounding tone. While it seems laughable to go from Dominic Toretto mourning the loss of his girlfriend in front of a cop to Tyrese Gibson and Ludacris making ass jokes that's part of what makes this movie so great. The ensemble cast offers that ability for characters to rebound off each other in enough ways to satiate audiences craving a little bit of everything.
This is the movie that marks the end of real street racing for the Fast Saga. Ever after we're only really glimpsing at the street race scene. Dom and his crew become something of a gentlemen thieves type or James Bond-esque adventurers. Fast Five features the takedown of yet another gang leader. It even incorporates a "training" or "preparation" sequence a la Ocean's Eleven. This sequence provides the lion's share of fun that constitutes the movie. It's a sequence that allows every cast member to shine: Roman does his crazy talk, Han smirks a whole bunch while eating potato chips, Gisele gets groped in the name of justice, Tej types on a computer acting all tech-nerdy, Leo and Santos bicker while blowing stuff up, Brian muses on being a father, Mia reassures her distressed husband, Dom builds a fast car while also looking strong. It's all the elements of a heist: the tech guy, the explosives team, the chameleon, the dangerous weapons expert, the dubious second-in-command, the team leader. There's even a hellbent lawman trying to take in the criminals. For the most part the Fast Family is just a few martinis short of an Ocean's Eleven.
An Ultimate Look Back at 'The Fast and the Furious: Tokyo Drift'
But How Ultimate is it?
The final action sequence tops the charts of Ultimate Action. After blowing their cover Dom and crew decide to execute the heist anyways. They literally rip a bank vault out of a police headquarters in Rio in broad daylight. As if that's not enough Dom and Brian drive the vault (in Dodge chargers) through the streets evading police and gangsters alike. They drift around turns throwing the vault directly into cars, trees, telephone poles. At one point Brian O'Conner drives his car backwards, still towing the vault, to fend off motorcycle cops. That's only halfway through the final chase. Eventually Dom faces the horde of gangsters chasing him on a bridge by whipping the vault across a lone bridge taking out (by my estimate) fifteen cars and one mounted machine gun van by himself. It's ludicrous and insanity all wrapped up into one heart-pounding sequence as we watch it. We know Dom's going to survive we just want to watch the carnage grow incredulously with every passing second.
The soundtrack to this movie more prominently features several recurring tracks to the franchise. Since the movie stars not one but THREE of its premiere musicians it features songs from all three of them. Much of the hip-hop of previous films takes a backseat to more international flavors. Don Omar's "Danza Kuduro" featuring Lucenzo swept South American countries and European discos as a prominently featured track. Ludacris' "Furiously Dangerous" (featuring Slaughterhouse and Claret Jai) lean into DJ dance jamz or the early electronic tracks that underscored much more of the later films while Ludacris and Slaughterhouse rap. It's a blood-pounding beat that makes the heart pump faster just listening to it.
Such genre blends preempt the wave of electronic-inspired pop music that grew in popularity barely a year after the release of the film. Gone are the heyday hip hop tracks replaced with music yet to grace the pop scene: reggaeton and electronic. Seen in this light Fast Five's soundtrack feels almost prophetic. These two genres feature prominently in the movies ever after partially due to the fact that both genres boast broader popularity abroad than any other music genre. Hip hop revolves around the English language and while it tonally suited the LA vibes of the first through Fourth films they are no longer purely for American audiences. If audiences from South Korea to Peru are watching this movie in theaters a simple dance beat will amplify the mood of the movie without adding any translation-necessary subtitling.
Fast & Furious: From Underground Street Racing to Mainstream Action
Fast and Furious Forward!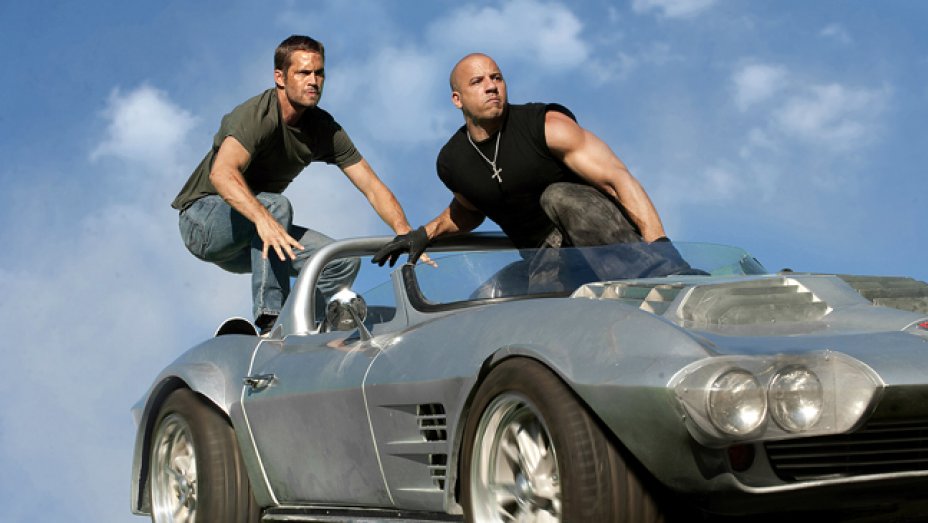 As a neat coda the film gives us a mid-credits sequence to tie it all back together. For anyone keeping score Eva Mendes returns as Monica Fuentes (the FBI agent from 2 Fast 2 Furious) and throws a file on Luke Hobbs' desk. Hobbs doesn't care unless it's Dominic Toretto. Look again, she says. Hobbs opens it revealing that Letty is not only alive but up to no good! Cue the sequel music.
The running continuity of these films goes into full effect in Fast Five even teasing a sequel for a character to come back to life. Diesel being the story architect that he is clearly has plans to reunite as much of the original family as possible. This tease promised just one more film, but in hindsight guaranteed many more films to come. There's just way too much money in these movies.
Fast Five boasts one of the highest Metacritic scores of the entire franchise: 66. Fast Seven has a score of 67 beating out Fast Five for top spot by one point (and arguably because of Paul Walker's untimely demise.) It ranks among the most thoroughly enjoyed of all the movies. It rests in that sweet spot  of utterly ludicrous action pieces and family drama. It balances all of it's unique characters sufficiently enough to deliver on comedy, drama, intensity, and even romance. It also near-perfectly resembles international blockbuster films at their zenith. It's international cast, international soundtrack, and stunt-focused action make it perfectly understandable in any language which, in turn, translates directly into financial success.
The Influence of Video Game Culture on The Fast & Furious Franchise