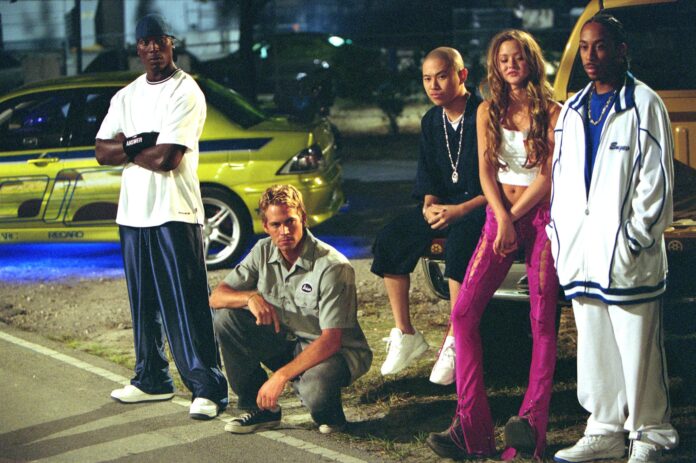 The Long and Winding Road: Chapter 2 – A Fork In the Road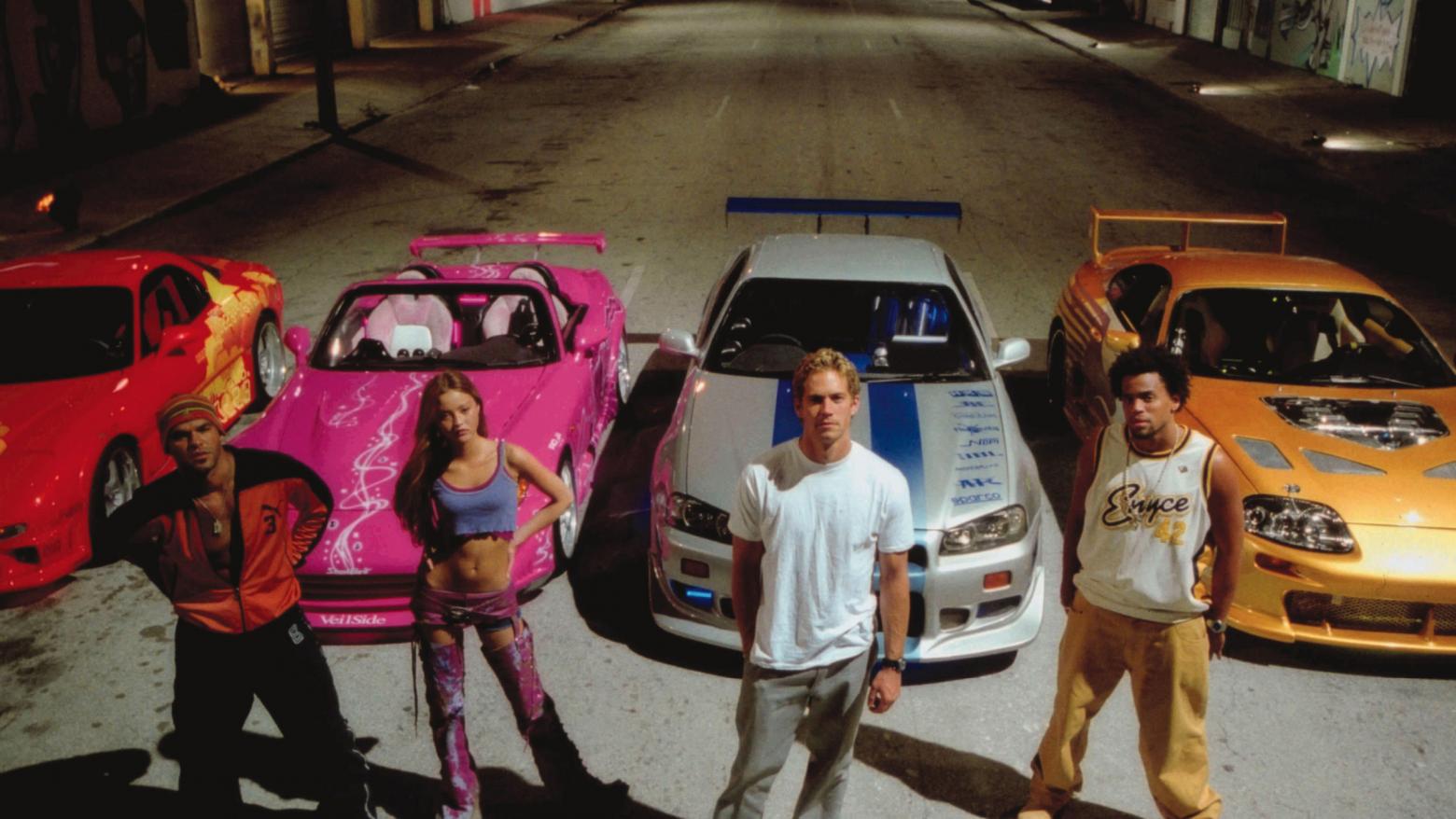 The numbers came in. The Fast and the Furious made 207.3 million dollars internationally on a budget of thirty eight million dollars. People loved fast cars and street racing. That's what producer Neal H. Moritz decided the moment he greenlit a sequel. Unfortunately for Neal two factors complicated production: Ja Rule wouldn't return his calls and Vin Diesel didn't want to do it.
Reports tell of two scripts – one that includes Dominic Toretto and one that doesn't – and since Diesel didn't feel like joining an offshoot (not a direct sequel) there would be no Dominic Toretto. Instead Vin Diesel went on to perform in The Chronicles of Riddick. Paul Walker, fresh off starring in Timeline, agreed. John Singleton, himself a huge fan of the first movie, signed on to direct and in so doing brought with him Cole Hauser and the infamous Tyrese Gibson. Moritz decided that with or without it's touchstone character this train was leaving the station.
Singleton's love for the original movie helped fuel the direction of this second piece and admittedly the script feels like a carbon copy of its predecessor in certain places. Still, Singleton's direction and ability to shoot car chases enhance this movie into the Ultimate Action movie. 2 Fast 2 Furious backs away from the more thorough character focus of its original and delivers on more practical stunt work and car chases.
Read along on the rest of our Fast Saga coverage with these articles on the other Fast & Furious installments:
The Long and Winding Road of 'The Fast and the Furious' Franchise
UAMC Reviews 2 Fast 2 Furious
In this film we see the type of elaborate plot contrivances that set up action sequences common to action films. 2 Fast 2 Furious feels like a brand new entry into a street racing anthology because it stands alone from its predecessor but it continues the passion the previous film had for car chases, cops and criminals working together, poorly clothed women, and high speed stunts.
Brian O'Conner left L.A. after the events of the first movie. He lives and works in a Miami garage for Tej Parker (aka Ludacris.) After cops catch him racing on the streets he gets pulled in by U.S. customs service agents to go undercover as a mule for drug kingpin Carter Verone (Cole Hauser.) O'Conner will work with their other undercover agent Monica Fuentes (Eva Mendes), to catch this man. O'Conner then enlists the help of his childhood friend Roman Pearce (Tyrese Gibson) as he will need a real street racer to back him up. Together all three must navigate Verone's dangerous criminal enterprise to bring him down without getting arrested by the police or killed by Verone.
The movie dives straight into its main appeal, street racing, without any hesitation. The first scene we're granted a nail-bitingly close race between Walker in his classic Nissan Skyline against three color-coordinated racecar drivers. The turns are fast and the camera whips by them as they speed down the empty roads of Miami. There's a decent sense of geography within the racing sequences.
This movie goes beyond its predecessor by adding ramps to launch cars off of. The big finale demonstrates this by having Pearce and O'Conner launch his car into a boat to stop the villain from escaping. It's an Ultimate stunt that's done practically. Despite the practical stunts there still remain several digital sequences. Just like in the first film the camera dives into the engine digitally to see the motors at work. It's done sparsely, avoiding distraction from the audience. Similarly when racers engage their NOS buttons the camera blurs and lights stretch, like the light speed effect in Star Wars.
Fast to the Future: Is 'Hobbs & Shaw' an Ultimate Action Sci-Fi?
John Singleton's Comedic Stylings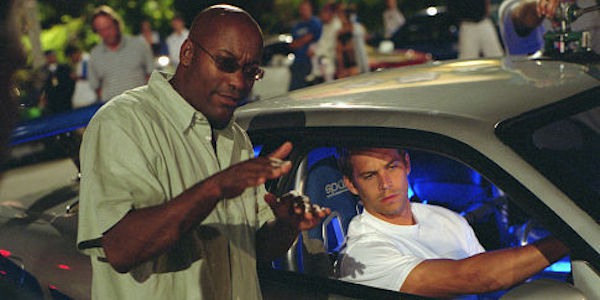 2 Fast 2 Furious dips away from its predecessor by leaning heavily into its comedic sense and away from dramatic plotting. Almost as if in direct contrast to Toretto's gruff sulking Tyrese Gibson plays the thuggish yet charismatic Pearce. Previously shot in Singleton's movie Baby Boy Gibson made his second role in movies one unlikely to be forgotten. He leans fully into the joyous feel of his one-liners while still menacing cops. Paul Walker tempers his bright charisma with a much more grounded O'Conner. Remember: this is O'Conner after the events of the first film. He's a much older and wiser character. He no longer reeks of naiveté. He references the events of the first film but we never get a full understanding of why he's in Miami.
The second film doubles down on it's soundtrack legacy by introducing Cris Bridges. Oh, I'm sorry. You all probably know him as Cris 'Ludacris' Bridges – or better yet, Ludacris.
In 2003 Ja Rule wouldn't take John Singleton or Neal Moritz's calls. They offered Ja Rule half a million dollars to star in the sequel and he ghosted them. Instead the role went to the then-young rapper Ludacris. For the movie's soundtrack Ludacris created "Act a Fool." The song was later nominated for a Grammy award. Standout artists on the soundtrack include Trick Daddy, 2 Chainz, Dead Prez, Joe Budden, and Mr. Worldwide himself: Pitbull. This time the music incorporated Miami hip-hop and reggaeton into its oeuvre along with the classic LA hip hop from the first.
Considering this movie revolves so directly around the underground street racing scene 2 Fast 2 Furious continues the tradition of color-coordinated street racers with their color-coordinated groupies. All of whom don booty shorts and tube tops. As far as shorthand goes it's spelled out very clearly for you in bright neon letters. Given that the movie's set in Miami they take time to visit the beach, showing off bikini-clad beach goers. It's the thing Miami's known for and arguably adds little extra value to the film other than showing off skin outside of the blacktop. The movie clearly courts it's male audience with the heaviest possible hand.
Bloodshot: Vin Diesel as the Ultimate Action Movie Superhero
But How Ultimate is it?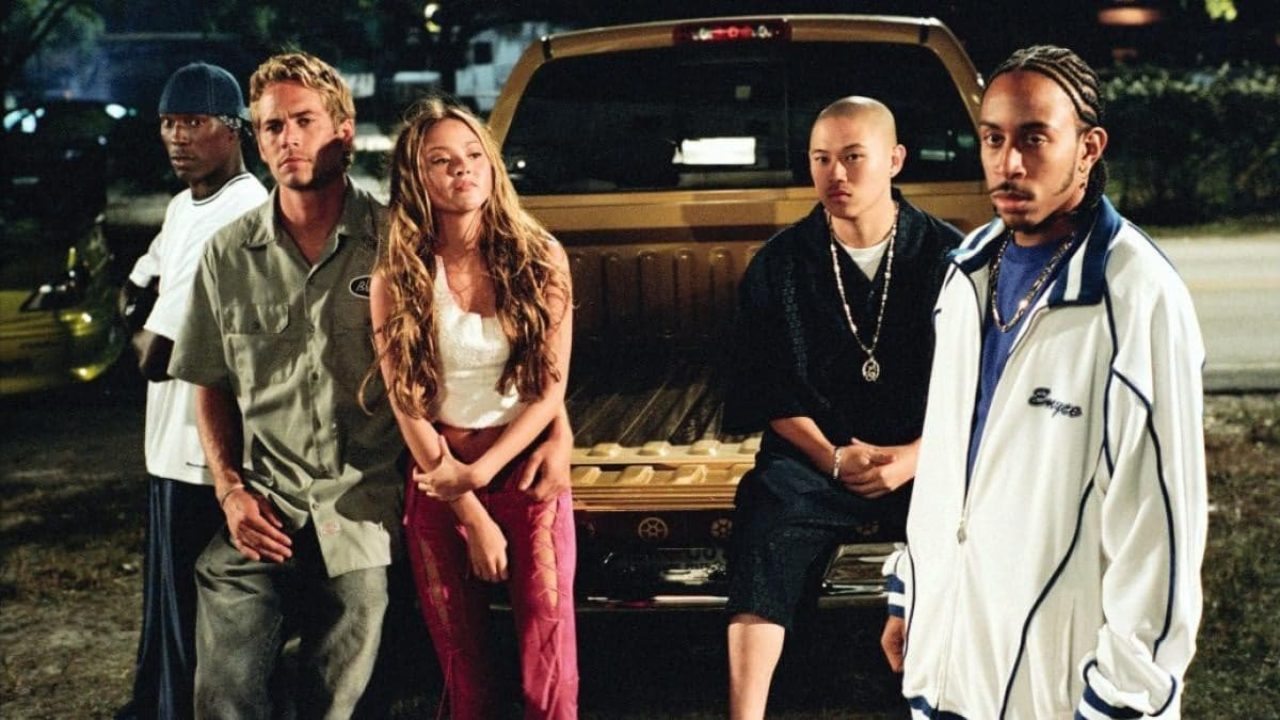 This follow up to it's more character-driven predecessor leans heavily into the contrived plotting for vicious car races. It introduces gimmicks (like the ejector-seat) as part of it's grand finale. It touches briefly on family drama (in an open and shut way that doesn't feel earned but also doesn't feel central to the drama.) It demonstrates a profound practical stunt that audiences can enjoy. It is everything the Fast and the Furious would come to be known for. The main difference is it's swing towards comedy by introducing Ludacris and Tyrese Gibson. The levity these two provide clearly add value given that they came back for several more movies.
2 Fast 2 Furious stands on its own as an Ultimate Action flick. It delivers on impressive car flipping, car chasing, and mid-car fighting. It's plot fits wholly outside of the first film and that helps it to stand on its own. Audiences resonated with this second entry despite critical dislike. It went on to earn 236 million dollars in the international box office, and this was in 2003!
The Fast and the Furious series, producers started to see, might have legs. The second entry added to the success of the first and merited a further addition. Still no vision for a shared universe or a decades-long saga came to mind. At this point in time these were cash cow flicks aimed at summer blockbuster moviegoers. This movie had yet to become the franchise we all know and love today but it drew one step closer with 2 Fast 2 Furious.