Ngo Thanh Van is a fresh new face of ultimate martial arts action!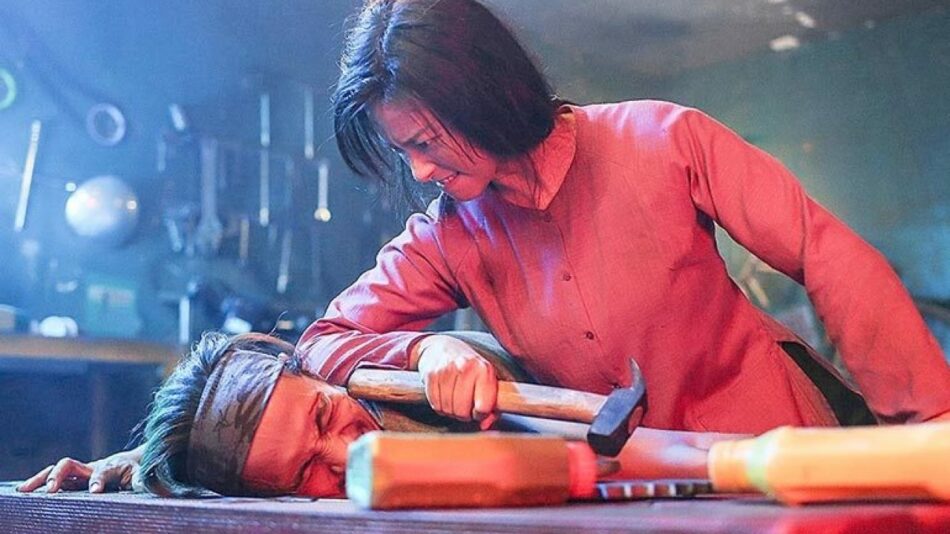 Action is nothing without emotion. Sometimes an action film coasts on its fight scenes assuming that will enough to lure in an audience. Once in a while they're right. Usually, they're wrong. Despite a slow build, Furie, a 2019 Vietnamese film, has both action and emotion in spades.
Ngo Thanh Van Shows Her Skills
The film centers around Hai Phuong (Ngo Thanh Van, who made a brief appearance in The Last Jedi) and her daughter Mai (Cat Vy). Hai Phoung works as a debt collector in a remote village, a job that creates a lot of friction with her daughter as well as the locals. This element works throughout the whole film as it gives her personal doubts and an internal struggle as well as far fewer allies.
Mai is kidnapped by human traffickers after arguing with he mother at the village market and things kick-off from here leading to terrifically brutal fight proving Hai's martial skills are second-to-none. At this point the movie does not slow down, jumping from one incredible stunt piece to another.
Action Cinematography at its Best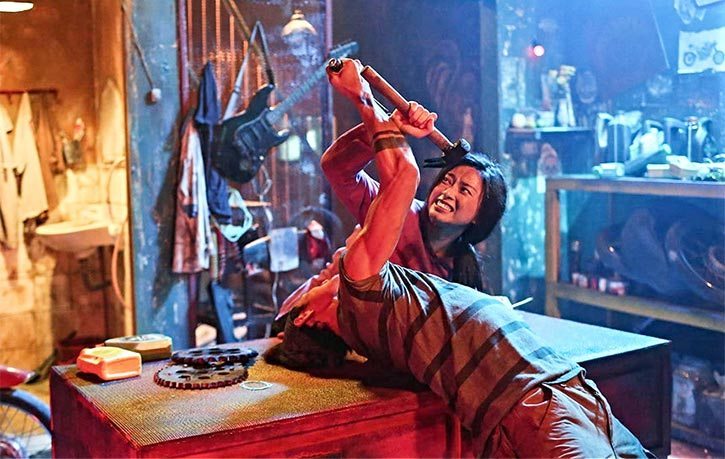 Along with solid performances and masterful fight choreography, the movie also smartly relies on vibrant neon colors, and the natural beauty of the Vietnam countryside. The movie's embrace of this rich tapestry of color and life only helps to create a unique visual palette. The cities in the movie are dense, dark and claustrophobic while the country is bright and filled with lush open spaces.
Towards the end of the film the room I was watching it in started to get a little dusty much to my unending surprise. The entire emotional core of the movie rests on the chemistry between Ngo and her daughter and it pays off it a beautiful, poignant way I won't spoil here.
This movie won't impress you with anything terribly genre bending. Instead it's happy to fit within the conformity of most action movies, fulfilling many of its tropes. This safe approach though is just fine as it allows it focus on the fight staging that is incredibly satisfying. All of this is brought to life by fight choreographer Kefi Abrikh (Mission Impossible – Fallout, 2018) and action director Yannick Ben (Ghost in the Shell, 2017).
Enter the Fire: An Ultimate Nod to Old School Martial Arts Cinema
Women Make it to the Ultimate Forefront!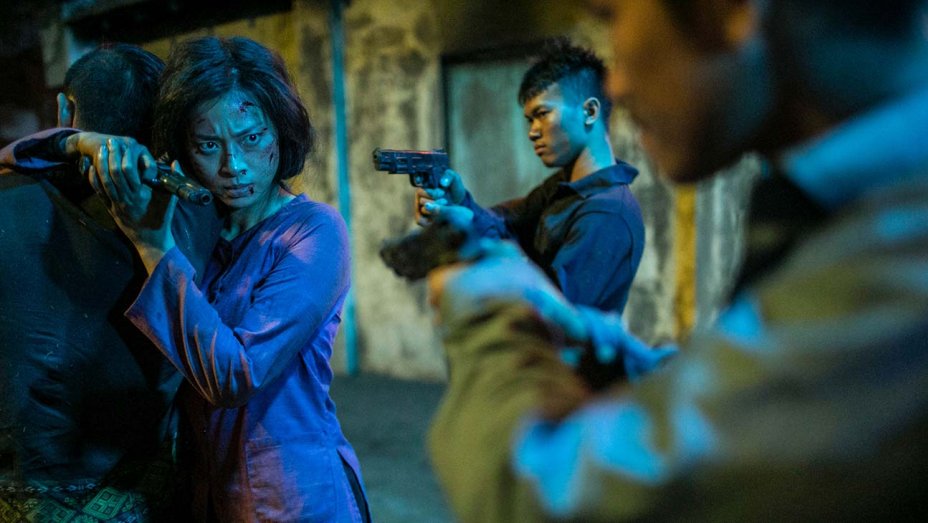 The movie also makes noted used of women throughout the movie including a nurse whose help is invaluable to the dangerous leader of the human trafficking ring Thanh Soi (Thanh Hoa). A woman who challenges Hai Phuong at every turn. The only male role of any note is a cop in serious need of Phuong's help. This strong effort to put women at the forefront of action is one of the movie's strongest points and one that can't be overlooked.
While the film certainly doesn't break any molds, it's impossible to ignore Ngo Thanh Van and her incredible performance. Her ferocious drive and strong delivery is the perfect centerpiece to this thrill-a-minute, pulse-pounding movie. The high-flying kicks are worth every frame but its emotional impact is what you'll remember.
FURIE is available now on NETFLIX