A look back at another Chuck Norris Cannon Films masterpiece.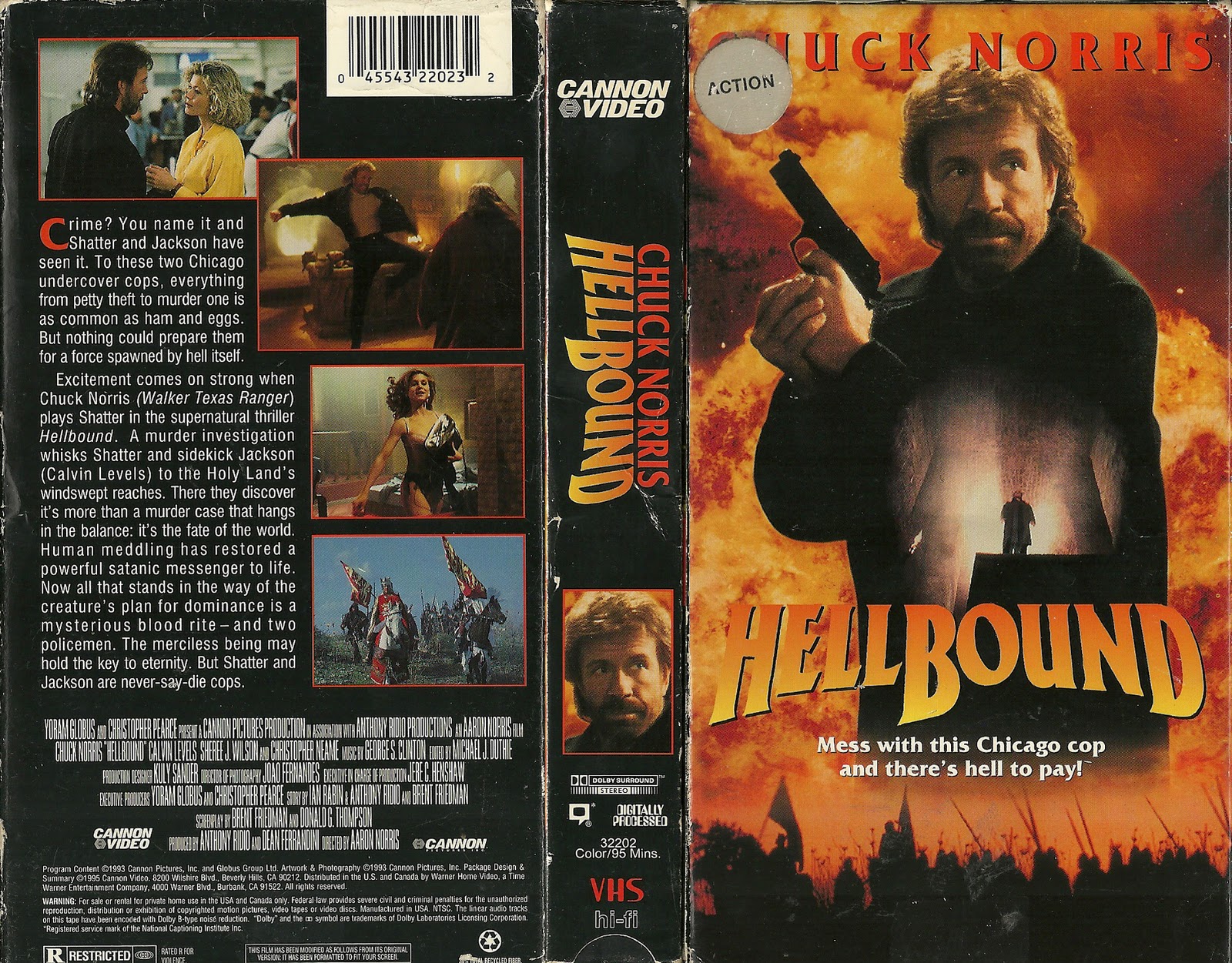 For my days off this week, I made it a later-era Cannon Films/Christopher Neame double feature. First up was the Speakman classic, Street Knight (which you can read about in a previous UAMC review) and then I rounded it off with a movie that is truly one of a kind, Hellbound.
This is a Chuck Norris flick that you either love or hate. It is such a unique entry into his catalog, but I got a lot of enjoyment out of it. Norris stars as a Chicago cop named Frank Shatter. He and his partner played by Calvin Levels (Adventures In Babysitting/Skyscraper) go from normal everyday stuff like cleaning up the streets of pimps and hookers, to battling an ancient supernatural being, in a globetrotting adventure.
Chuck Norris and Calvin Levels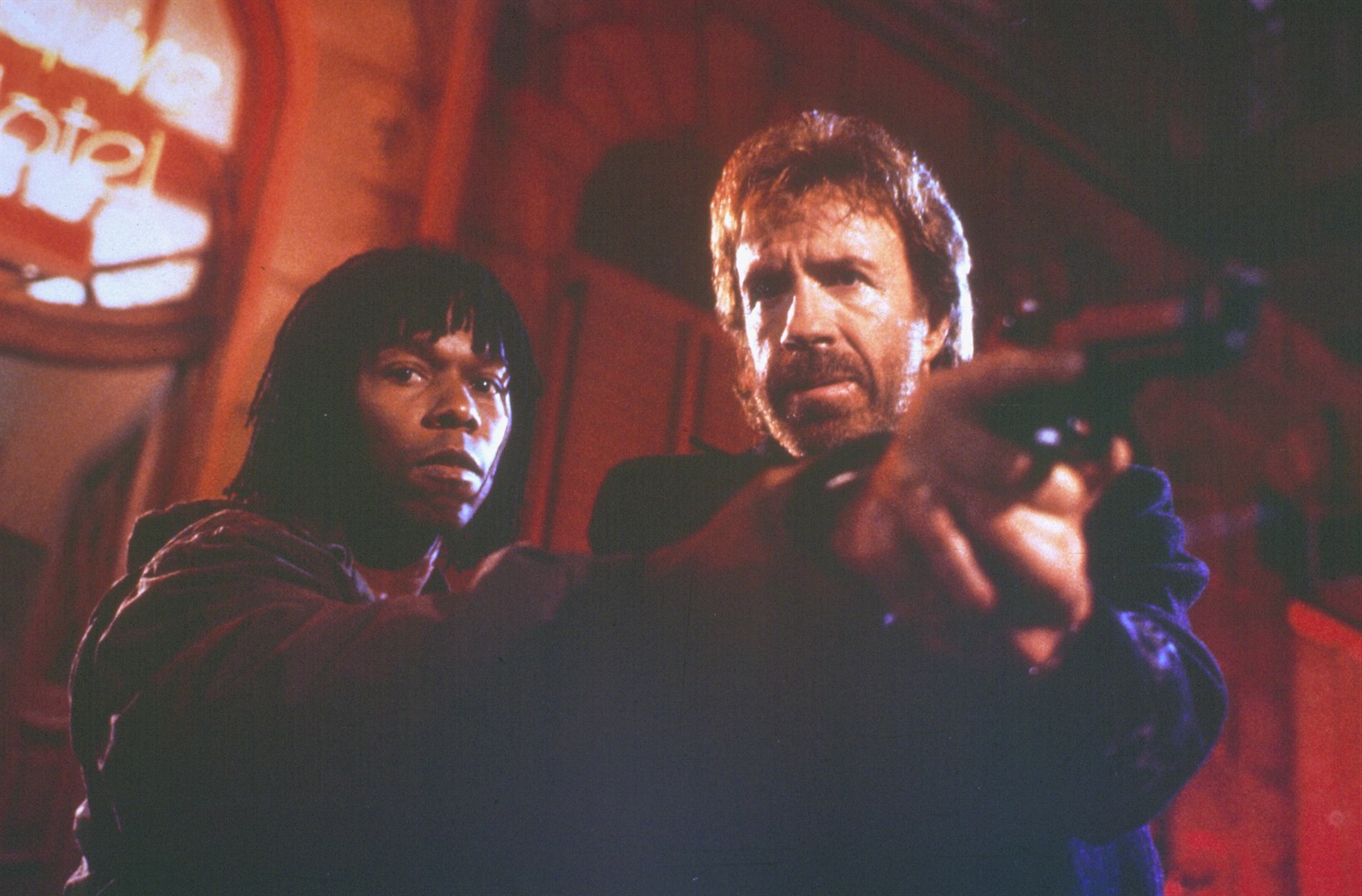 The investigation of a rabbi leads them to Israel for questioning. While they are there, things get crazier and crazier. On the other side of the story, there is an ancient demonic entity that was buried thousands of years ago and due to some people digging where they shouldn't, he is free once again to unleash his darkness on the world.
This devil-like character is played flawlessly by Christopher Neame (Street Knight/License to Kill/Irresistible Force). He just looks the part and even is helped out by a dubbed evil voice and an even more sinister haircut. He literally rips the heart out of one of his victims, so yea, this maybe isn't for everyone in the Walker, Texas Ranger crowd.
Walker, Texas Ranger to Get Reboot (But Without Chuck Norris)
A Darker Texas Ranger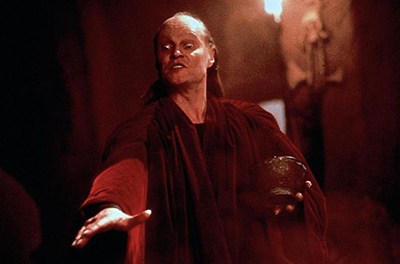 Yes there is that darker, horror element as the backdrop, but what really made me enjoy the way this movie was done, is that it didn't take itself too seriously. They managed to throw in some really fun buddy-cop elements along the way, and it worked very well.
It feels like we get two films in one here, but it somehow works and is no doubt entertaining. Chuck's Walker Texas Ranger co-star Sheree J. Wilson is a nice, familiar face that helps out along the way here too. They always had a natural on-screen chemistry together.
But How Ultimate is it?
We get to see Chuck deliver the goods, with his brand of cool and in the action department as well. In the early scenes sees him confronting a thug on the street and says, you call that a hit? This is a hit! And he punches him so hard, he flies over the hood of a car. Then in the middle of the film, there is a pretty extensive fight as he takes on a group of hooded bad guys. The finale sees the inevitable showdown between Norris and Neame. Chuck unleashes so many kicks, even the devil didn't know how to handle that kind of power comin right at his face.
Cannon Films. Directed by Aaron Norris. A Walker reunion with Sheree J Wilson. Hellbound has a lot of familiar ingredients, but is totally unique. As the tagline goes; "Mess with this Chicago cop and there's hell to pay!"