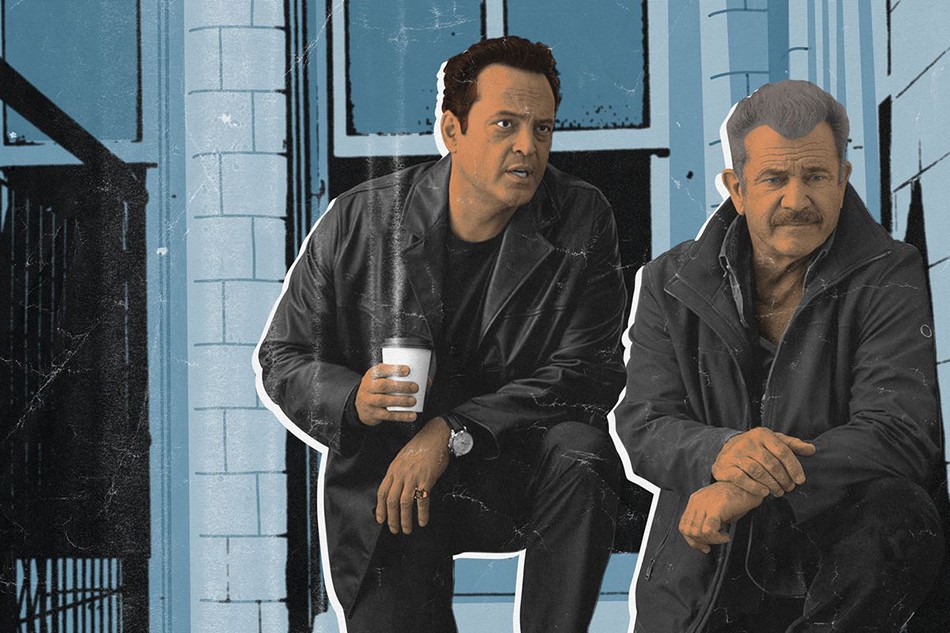 S. Craigh Zahler beats the crap out of his two ultimate stars in 'Dragged Across Concrete' and it's awesome!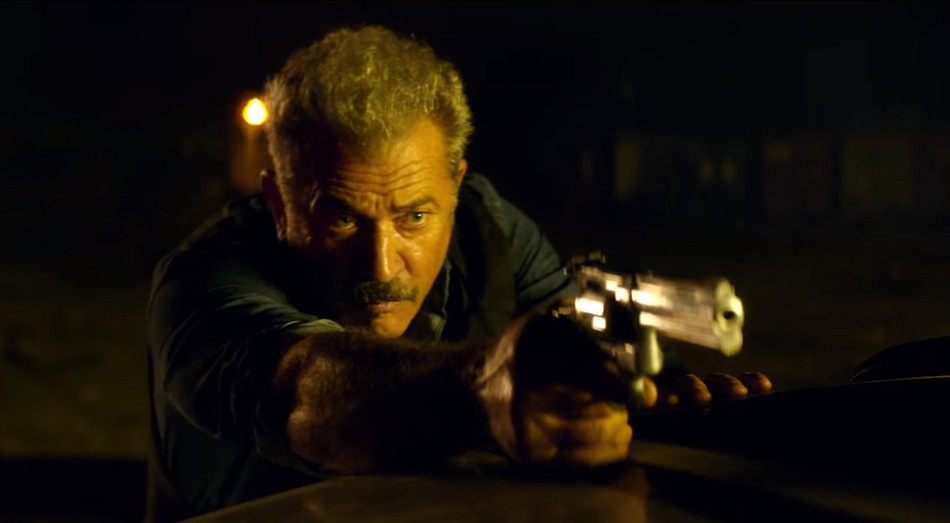 I was blown away by director S. Craig Zahler's last film Brawl in Cell Block 99. It was a straight up grindhouse movie right out of the1970s that reinvented Vince Vaughn as a two fisted action hero. When I heard he was going to pull a Tarantino and resurrect Mel Gibson's career, I was beyond excited.
His third feature Dragged Across Concrete was just released on VOD and I was not disappointed, as the director conquered yet another genre – that of the film noir-and marked himself as a director that we of action cinema should eagerly await his every feature.
Detectives Ridgemen and Lurasetti
A film noir shows the underbelly of society, where everything is in shades of grey, everybody's motives are questionable and everybody gets what they deserve. Dragged Across Concrete sees Gibson and Vince Vaughn playing Detectives Ridgemen and Lurasetti, who after a substantive drug bust find themselves suspended for excessive force.
This proves extremely problematic because Gibson has a disabled wife he is caring for and a daughter that is being bullied because of the neighborhood he is forced to live in on a cops salary that he was planning on moving out of. Vaughn on the other hand is attempting to marry way above his station in life. This provides the perfect storm for these honest cops to cross the line.
Slow, Deliberate and Ultimate?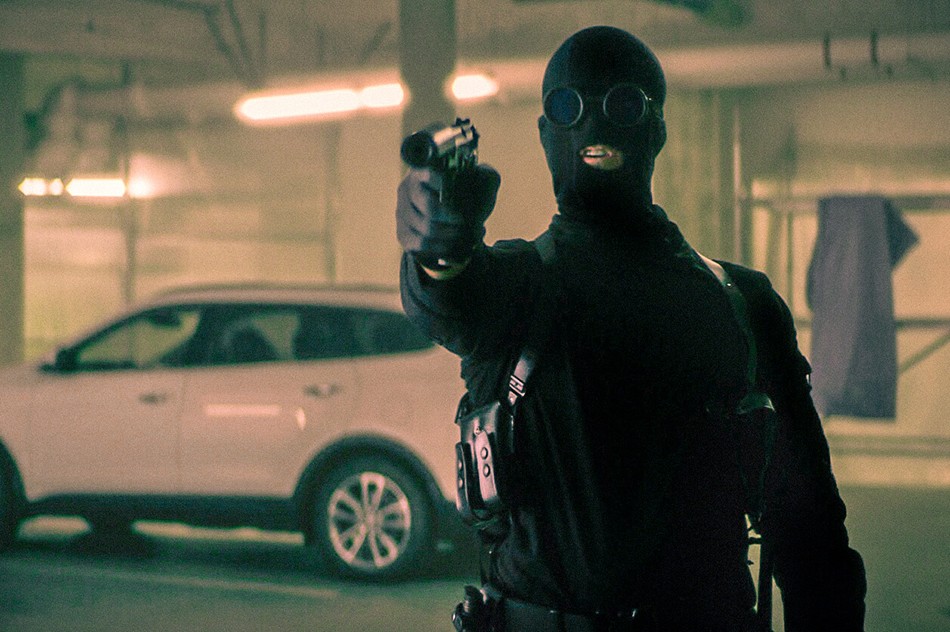 Gibson gives the best soliloquy in a thriller since Lethal Weapon, as he hatches a plan to rob a drug dealer and tries to convince his partner to join him. He is able to rationalize what they are about to do in that cops on suspension wouldn't really be violating their oath. "We have the skills and the right to acquire proper compensation." And after all, they are just robbing a dope dealer, right? Turns out Vaughn really didn't need all that much convincing so the plot is on!
And of course things get complicated and go wrong quickly. The caper morphs into a bank robbery that goes horribly wrong by a bunch of Hans Gruber rejects and leads to a final confrontation on a farm in the middle of nowhere, where all these criminals are forced to make their peace and atone for their wrongs.
'Dragged Across Concrete' is Pure Grindhouse Action Done Right
Gibson and Vaughn's Performances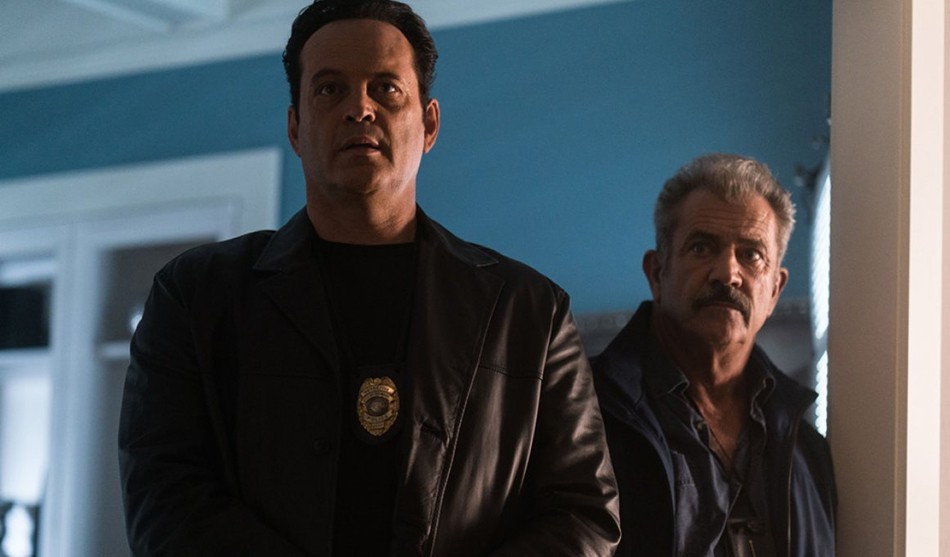 Mel Gibson's antics are one of the great losses to moviedom and action movies in particular. He burst onto the scene with Mad Max and its two sequels in 1978. Then came his portrayal of the perfect action hero of Martin Riggs in the Lethal Weapon Films. Age didn't slow Mad Mel down in his comeback film Edge of Darkness before he screwed that up and went to direct to video hell with the under appreciated Get The Gringo. I'm glad to see him back behind the barrel of a gun.
And Vince Vaughn? People don't seem to remember him when he was an actor trying to find his niche in movies like The Cell and Psycho before he went the comedy route. Well, he's found a new niche and reinvented himself as a tough guy. Brawl in Cell Block 99. As a small time mobster in the second season of True Detective. And now this. I actually now forgive him for Term Life.
Dragged Across Concrete is not a smash and grab action movie. It is a slow, deliberate drama that unfolds much as it would real life. It's title is a good metaphor as to what life sometimes does to you, but it's also what your going to feel like as you see what all of these characters you have come to relate to are put through in this movie. After all, in the end, we all get what's coming to us. Right?

---
This author wishes to maintain his secret identity goes by the name of his favorite comic book hero Iron Fist. When he's not collecting comics from his childhood, watching action movies or raising his three kids, he works a a police officer, trains Muay Thai, Jeet Kune Do, Kali and Brazilian Jiu Jitsu. Needless to say, he takes poor martial arts or sloppy gun handling skills personally. And he lives and trains in Chicago.
Have you checked out Dragged Across Concrete yet? Let us know your thoughts in the comments or on our Facebook page!