From
Harrison Ford to Alec Baldwin to Ben Affleck and Chris Pine… who is the most ultimate Jack Ryan?
As we await the April 30th release of Amazon Prime's action bonanza Without Remorse, let's review and rank the five movies that lead up to it and how Jack Ryan set the stage for John Clark. We have read about and seen these two characters get into wild country-hopping adventures, while casually avoiding nuclear annihilation and targeted killing, for nearly 40 years.
What started with a series of best-selling books exploded into a cinematic franchise worth over $700 million at the box office. Prime's Jack Ryan TV series continues that momentum today as they get ready to take on their third season. Whether on the big screen or the small screen, Tom Clancy's adaptations consistently offer audiences a crowd-pleasing blend of realistic action and timely, political-thriller narratives.
Before we tac up for Without Remorse, let's look back at 24 years of Jack Ryan films then look ahead to where the movie series goes from here.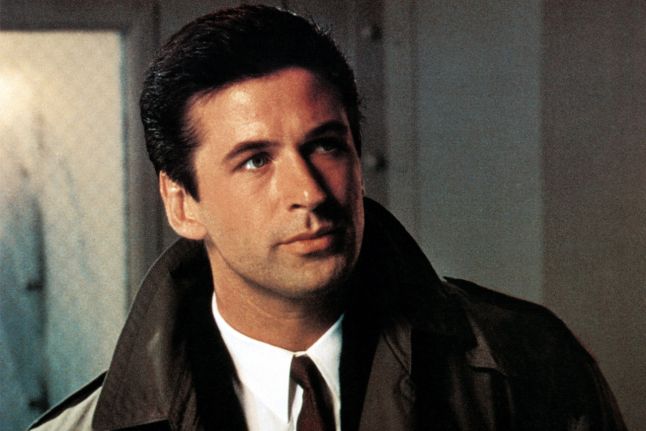 Alec Baldwin's solo performance as Jack Ryan kicked off the franchise in the waning days of the Cold War. A seasoned Soviet Sub Captain (Sean Connery) goes rogue and it's up to lone CIA analyst Jack Ryan to uncover his motivations before rival fleets go bow-to-bow in the Atlantic. The film even generated a meme. Remember the one? Fred Thompson storms off the deck yelling, "This business will get out of control. It will get out of control and we'll be lucky to live through it."
The quintessential Cold War flick features strong performances from an outsized cast that even manages to squeeze in Tim Curry and Gates McFadden (Dr. Crusher from Star Trek). Although not as action-packed as later entries, this is a straight cat-and-mouse thriller with flashes of naval warfare and an occasional shootout aboard a nuclear submarine. With John McTiernan (Die Hard, Predator) in the director's chair, it's no wonder that Red October is an exhilarating blockbuster from stem to stern.
Overall Ranking: #2 out of 5
Action Ranking: #3 out of 5
The Hunt for Red October: An Ultimate Look Back at the Action Thriller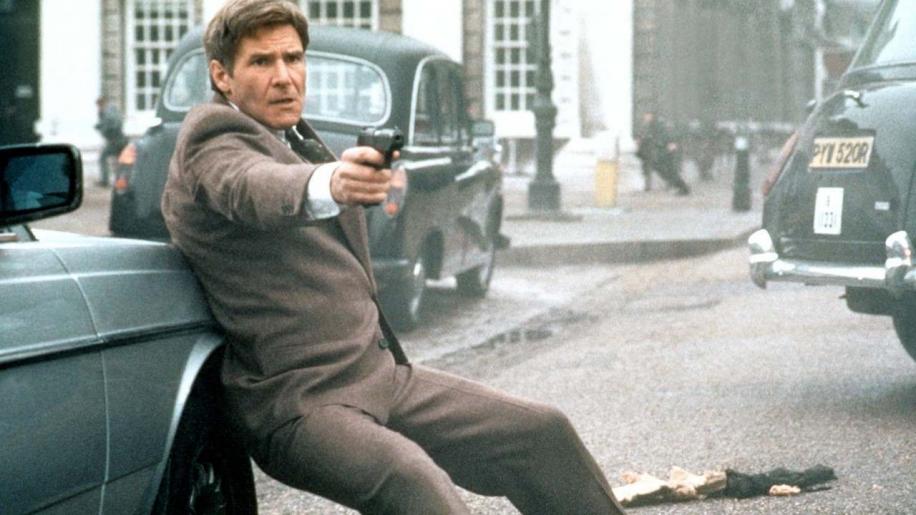 Harrison Ford steps in as Jack Ryan, who's now semi-retired from the intelligence game. With the Soviet Union imploding, it was time to focus on other national security threats. The Irish Republican Army, headed by a mild mannered Paddy O'Neil (Richard Harris) but filled to the brim with violent paramilitary sociopaths like Sean Miller (Sean Bean), crosses paths with Jack Ryan in the UK with fantastically explosive results. Ryan ruined their murderous mission, so now it's time for revenge and, as you may have guessed, this time it's personal.   
Patriot Games steps up the action significantly with terrorist attacks, targeted killings, car chases, a boat chase, and hostage-taking. Again, the incredible cast and thriller aspects of the story set this action extravaganza apart from similar blockbusters of the time. Although featuring many of the same tropes as a 90s Bond movie or The Rock, Patriot Games motivated a generation of filmmakers to develop a more realistic depiction of terrorism and black bag operations. This trend would continue with movies like the Mission: Impossible series, The Jackal, Spy Game, and Enemy of the State.
Overall Ranking: #3 out of 5
Action Ranking: #1 out of 5
The Comforting, Unpretentious and Ultimate Legacy of 'Patriot Games' (1992)
Back to being a "company man," Harrison Ford re-ups as Jack Ryan, the seasoned intelligence professional with a desk job. Of course, we all know that desk is only a temporary fixture in Jack's life. Now, the war on drugs is in full swing as US military assets are secretly deployed south of the border to stick it to the cartels. The third Ryan film seamlessly blends politics, action, and intrigue into a compelling narrative of shifting alliances and enemies.
We first meet John Clark in this installment with Willem Dafoe providing a distinctive introduction to the character. He's an on-again, off-again spook tapped to provide command and control for a mission that's way off the books. Clark begrudgingly teams up with Ryan to clean up a massive Charlie Foxtrot in the jungle. Clark is portrayed as a no-nonsense, seasoned veteran of special ops warfare. Clark and his team deliver the action. Ryan handles the logistics and juggles the skullduggery, which is more consistent with his character compared with the more modern reboots.
Overall Ranking: #1 out of 5
Action Ranking: #2 out of 5
The Sum of All Fears (2002)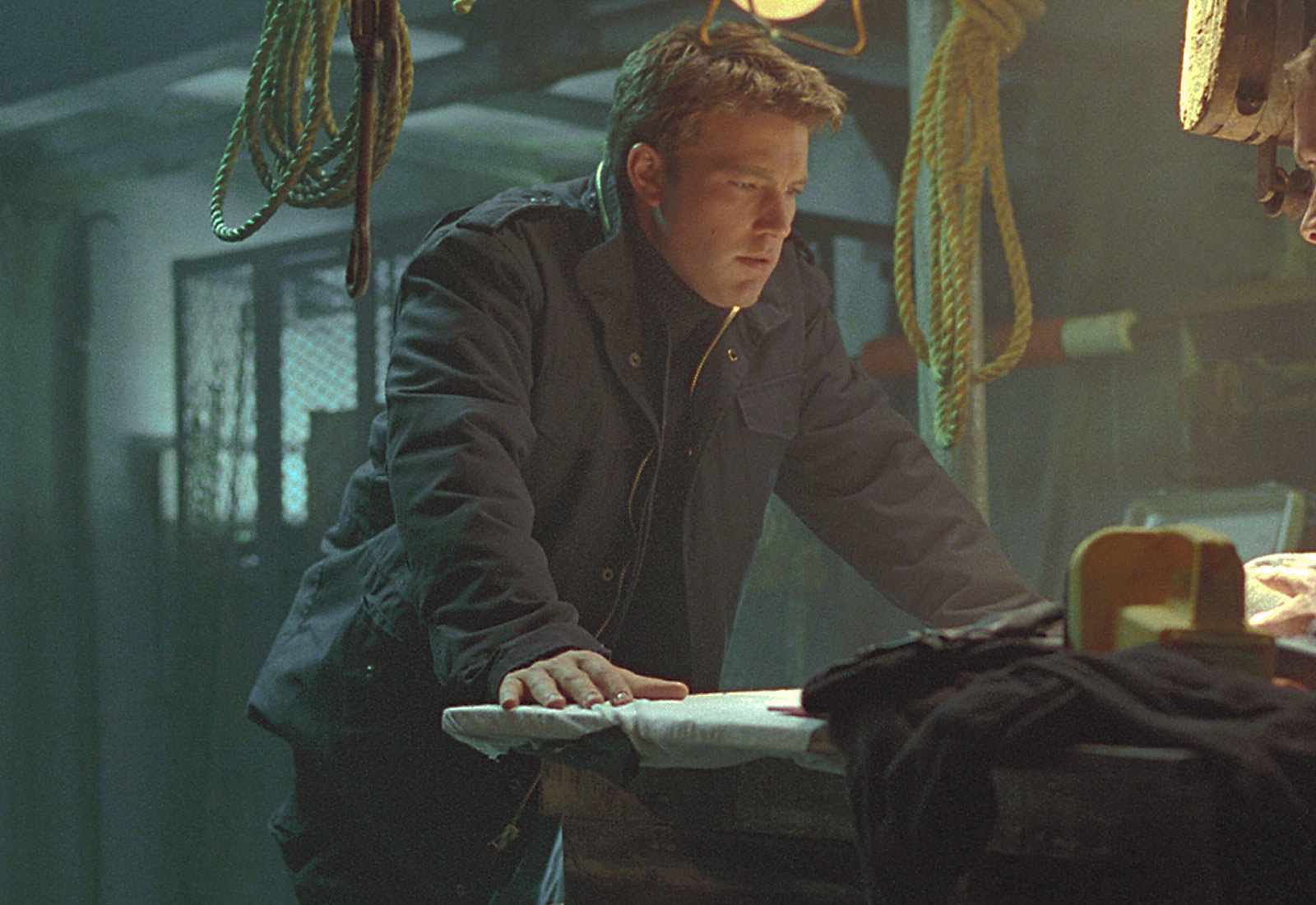 After an eight-year break, the studio dusted off the Jack Ryan property and rebooted the origin story with Ben Affleck in the analyst's chair. Heavily modified from the source material, Sum of All Fears features secret Nazis who devise a Spectre-esque scheme that pushes Russia and the US towards nuclear Armageddon. An attack on an aircraft carrier and nuking Baltimore push the stakes about as high as they can go. It's up to Jack Ryan to both dial back tensions and expose the fourth reich's plot before this business really gets out of control and no one will live through it.     
Liev Schreiber steps into John Clark's combat boots to help Ryan track down missing Russian scientists. A bit more agreeable than Dafoe's version, Schreiber's Clark is still a cool customer that gets the job done. Affleck's Ryan is always center stage and he, not Clark, is the primary driver of the action.
The Sum of All Fears is a mixed bag. The thriller narrative holds up but the secret Nazi stuff feels cartoonish. For the sake of political correctness or the filmmakers' personal tastes, the Arab Nationalists from the book were replaced with neo-fascists. Not being a fan of either murderous terrorists or closeted Nazi clowns, I can watch either party get Corleone'd in the end, but Clancy's plot makes a lot more sense. Also, for some reason, moviegoers had a problem with seeing an American city getting obliterated a year after 9/11. As a standalone movie, Sum of All Fears is a serviceable political thriller but in the Jack Ryan franchise, it comes up short.
Overall Ranking: #4 out of 5
Action Ranking: #4 out of 5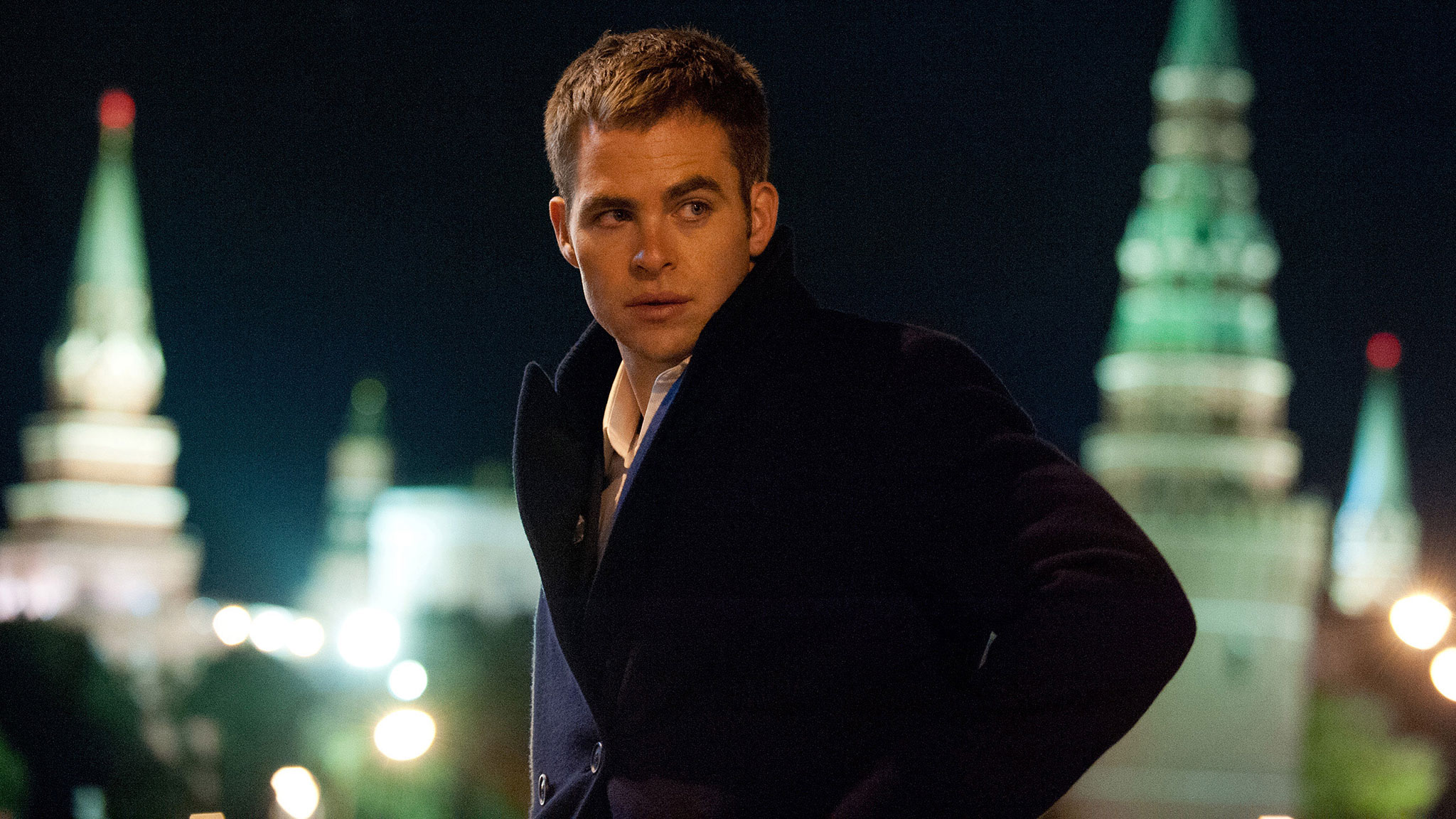 The lonely, unwanted stepchild of Jack Ryan movies that apparently I had watched at the time and completely forgot about. Re-watching and discovering that I had indeed seen this movie before was the most exciting thing to happen during my viewing.
Why we need a third Jack Ryan origin story is anyone's guess but at least this version is more true to Clancy's character. After 9/11, Chris Pine's Ryan joins up and prepares for his first tour in Afghanistan only to have his helicopter shot down on the way. He suffers a debilitating spinal injury and he's coaxed back to mobility by an increasingly annoying Cathy Muller, played by Keira Knightley trying out an American accent. The CIA, exclusively played by Kevin Costner, recruits Ryan as he lands a lucrative and well-placed position in a stock brokerage firm.
Those sneaky Russkies are at it again but instead of nuclear war, the financial sector is weaponized and a corrupt oligarch threatens to crush the US economy. The unlikely trio must find a way to thwart the stock market shenanigans and prevent a terrorist attack designed to trigger the financial collapse.
It's a mess. The narrative lacks cohesion and the characters aren't as fleshed out and/or they make terrible decisions, like Cathy volunteering to assist with a clandestine operation to steal the oligarch's nefarious data. This second attempt at a reboot came and went, leaving very little motivation to continue the series, at least with this hapless cast of characters.
Overall Ranking: #5 out of 5
Action Ranking: #5 out of 5   
Passing the Torch?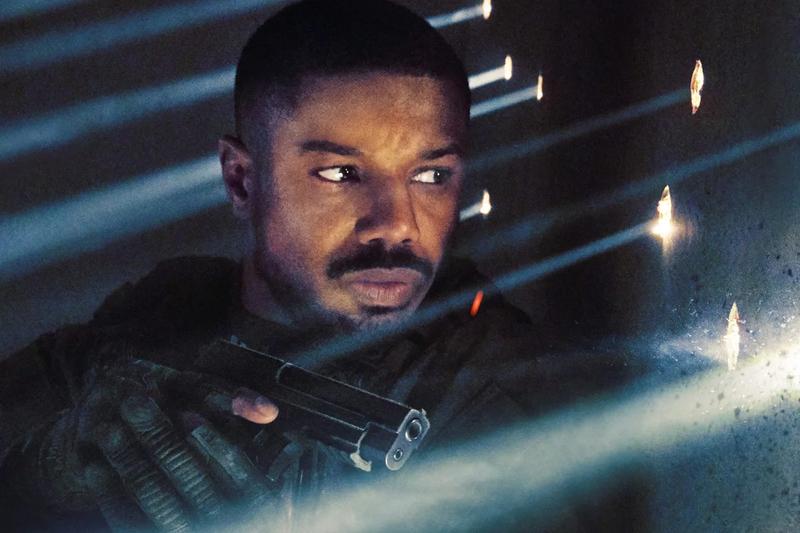 Jack Ryan may be taking a breather and stretching out his back for a while as John Clark gets ready to tear up home theater screens this April. There are still plenty of stories to tell in the "Ryan-verse" and they require strong characters to navigate the murky world of national security politics.
Michael B. Jordan's casting as John Clark along with an intense preview seem to be heading in the right direction. Expect Without Remorse to be more action-forward as John Clark's background is vastly different than Jack Ryan's. While Jack was hanging around with co-eds and discussing Keynesian economics, John the Navy SEAL was in the jungle, hunting down Viet Cong. John Clark's story is one of tragedy and betrayal, which turns him into a hardened spook ready to do the dirty work that has to get done on behalf of shadowy interests.
Jordan also signed up for a follow-up to Without Remorse, Rainbow Six. John Clark and his team of Special Ops superstars take on a band on environmental whackos enforcing their own violent brand of carbon neutrality. So, for now, the stars in the Ryan-verse are aligning to produce some exceptional action-driven content over the next few years. Stay tuned as we review Without Remorse to find out how it ranks in the franchise and if the action lives up to that eye-popping trailer.