Apparently this Cobra TV Series thing is real!
Well, this is exciting. After teasing a few months ago about a potential Cobra reboot of some sorts, Sylvester Stallone has no further (semi-officially) confirmed that the TV series should be happening… And that he has a major action movie director to handle it.
Robert Rodriguez – best known for his El Mariachi trilogy, Spy Kids, Machete and Predators to name a few – is the man Stallone apparently wants to helm this series project.
Cobra the TV Series
It definitely doesn't sound like Sylvester Stallone is looking to slow up his roll any time soon. Along with rumors about Cliffhanger, Demolition Man and even Rocky reboots/remakes/sequels/etc… this Cobra news came as a bit of a surprise as it certainly was a stand alone classic. But, in an interview with Fandango, Stallone confirms:
"I'm talking with Robert Rodriguez right now about Cobra, which looks like that could happen. It's basically his baby now."
You heard the man, it may be a baby, but Cobra is back!
7 Reasons Stallone's Cobra is his True Cinematic Masterpiece
Robert Rodriguez Takes on Cobra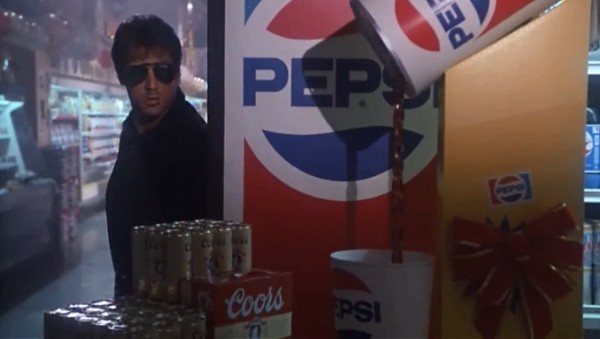 Robert Rodriguez is actually a pretty smart pick here. Not only has he been doing a steady amount of action work over the past several decades (most recently with Alita: Battle Angel), he also has his own channel for action called the El Rey Network.
One would assume that Cobra might find its way there eventually – or perhaps even exclusively. And knowing how Stallone is just looking to cash fat checks these days apparently, that might honestly be the most lucrative of deals for him regarding Cobra.
The Making of 'Cobra': Behind the Scenes with Sylvester Stallone
"It's basically his baby now"
(But seriously though, how will Rodriguez ever truly recreate this scene??)
It also sounds like Stallone is looking to be pretty hands off with this Cobra project. It's hard to image Sly making a return to the role of Marion Cobretti for it too at this point. Cobra might not be a character that you really want to see aged.
Instead would image that Rodriguez would take on a new approach and new character. Maybe a re-invention or something. Maybe a gender reverse. Who knows! What would you like to see in a Cobra series? Let us know in the comments!