Meet Sylvester Stallone's New Knife for Rambo V: Last Blood!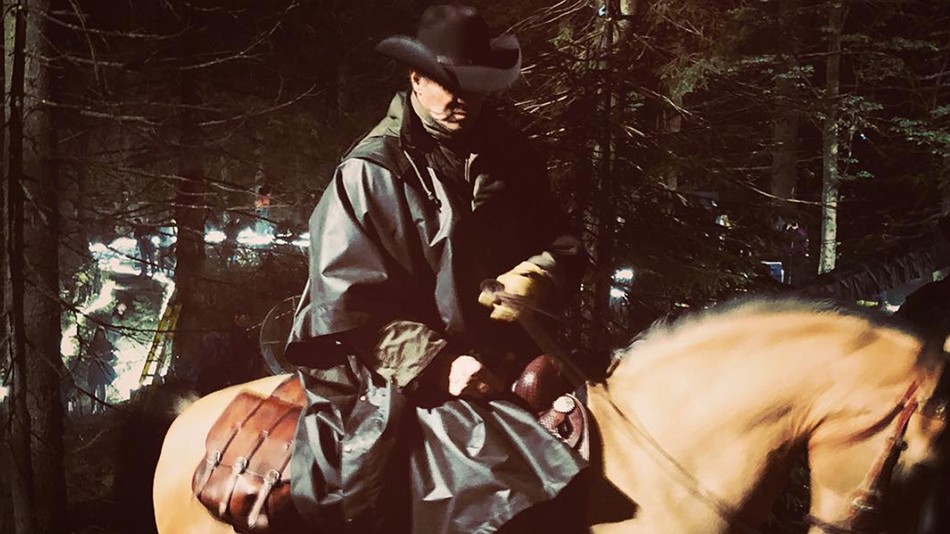 Sylvester Stallone has revealed the "Heartstopper knife" John Rambo will be using to take down some shady cartel types in the upcoming Rambo 5: Last Blood – here's EVERYTHING WE CURRENTLY KNOW.
It's something of a tradition that, with each passing sequel, Rambo's knife getting bigger and better at dispatching bad guys to gruesome effect.
And this new, and potentially final, instalment will be no different if an image Stallone uploaded to Instagram is anything to go by.
Rambo 5: Last Blood: Everything About Stallone's Final Rambo Performance
The Latest Rambo Knife
2008's Rambo was arguably the bloodiest film in the franchise yet, with Stallone's all-action hero racking up 83 kills across the film's 91-minute running time. This new effort could go one better, with Rambo enlisted to help rescue a friend's daughter from the clutches of some vicious Mexican drug lords.
Rambo appears to have put his bloodletting days behind him, if the images Stallone has shared online are anything to go by.
Rambo's Retirement Knife
In fact, the Ultimate Action Movie Club legend appears a changed man, hanging up his headband and bow and arrow to live out his days as a ranch hand. Fans will recall that, by the end of the fourth Rambo movie, our hero had decided to return home from Burma. He was bound for Arizona, with the plan being to reunited with his estranged father.
The Heartstopper Knife
That evidently doesn't last, of course, and Rambo is ready to take up the cause again when his friend comes calling, returning to his armoury/man cave to tool up for the battle ahead.
The heartstopper knife is likely to play a big role in the carnage and, judging from the size and ferocious design, it's going to be doing a lot of damage.
Filming on Rambo 5: Last Blood has already started, with the film set to be released in 2019.
---
Let us know your thoughts on the Rambo "Heartstopper" Knife in the comments or on our Facebook page!