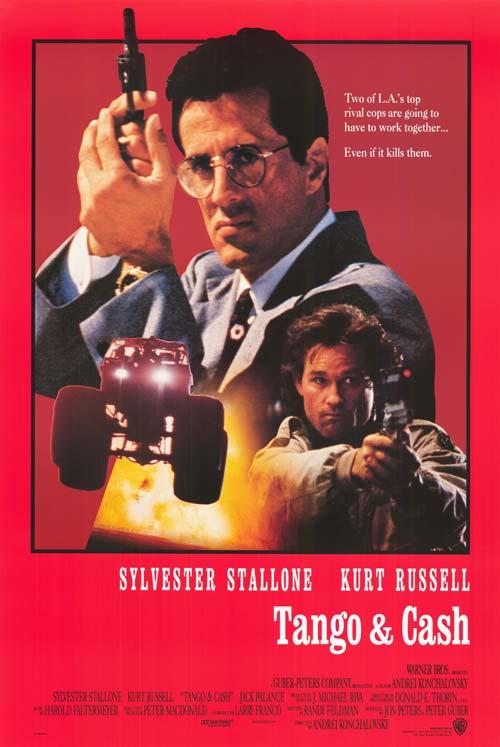 This cult classic from the 80's stars Sylvester Stallone and Kurt Russell as rival cops Ray Tango and Gabriel Cash the two top cops in Los Angeles who are set up and sent to prison for a murder they did not commit by Crime Lord Yves Beret played by Jack Palance.
This is one of my favourite action movies from the 80's and is an enjoyable action romp thanks to the chemistry between Kurt Russell and Sylvester Stallone, some cracking set pieces and a brilliant score from Harold Faltermeyer who scored Top Gun and Beverly Hills Cop.
Stallone and Kurt Russell Speaking about 'Tango & Cash' Sequel
Ray Tango and Gabriel Cash
From the opening scene we see a different style of Stallone – calm, rational and dressed to the nines in Giorgio Armani. Even though in real life in the 80's Stallone was an impeccable dresser we never him like this on screen with some of his other on screen characters.
He even sends up one of his own characters, when he is described as Rambo, Ray Tango refers to Rambo as a pussy, classic 80's lines and nods. We then see Gabriel Cash, the total opposite of Ray, who is the total opposite of Tango and there is a brilliant shootout/car chase in an underground car park.
But the films magic really works when we see these two meet up after getting the same information regarding a drug bust in a warehouse. The two have different acting styles but their charm works well on screen and makes for some great scenes, including being put in prison facing and fighting some of the criminals they put away, another brilliant scene is the two escaping from prison.
7 Examples That Prove Stallone's 'Cliffhanger' is Just 'Die Hard' on a Mountain
Classic 80s Action Throughout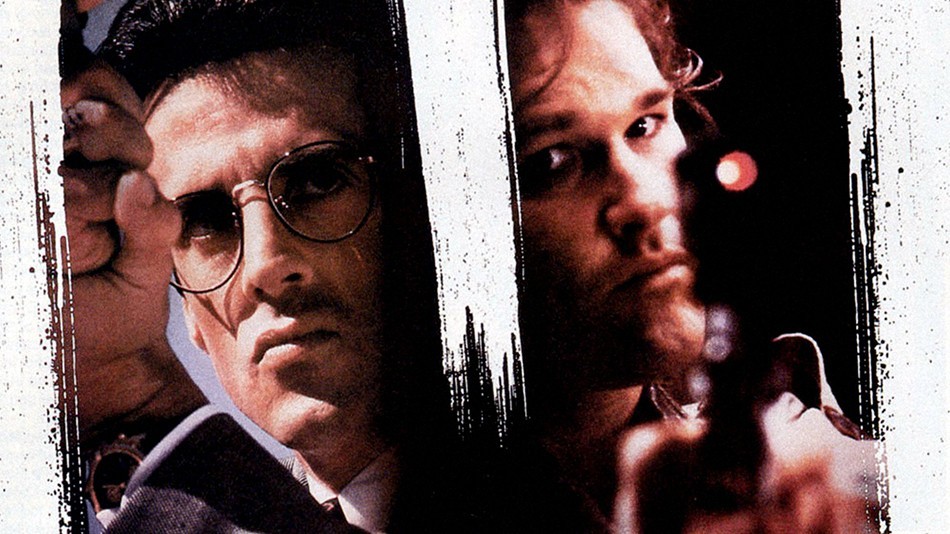 This film is classic 80's action, with brilliant hand to hand combat, car chases, brilliant shootouts, a good 80's soundtrack, great sly one liners and awesome synth music.
We even see an appearance by a young Terri Hatcher before she would go on to star in the new adventures of superman and desperate housewives. She was ok for the role she was given, we have a scene stealing turn from Jack Palance as Yves Beret and the late Brion James given a dire cockney accent which is up there with Dick Van Dyke and Don Cheadle as the worst English accent ever put to screen.
But, How Ultimate is it?
There are some plot holes in the film as Tango & Cash was a troubled production and the theatrical trailers used footage that never made it to the final cut of the film.
But this is mindless 80's action that works a treat and at 31years old is a bonafide classic that will keep you entertained from start to finish, this was one of the last films to be released in cinemas in the 80's and what a way to close off that decade.
 There has been talk of a sequel, but I hope they rubbish that idea.