The Dark Soul begins with a particularly gruesome murder. Then it cuts to the arrival of a mysterious stranger to China. He has come to seek out a man he only has a photograph of and a name that may or may not be an alias.
This mysterious stranger goes by the name of Chandler (Kevin Brewerton) and is retired military. We learn that he was diagnosed with a cognitional heart disorder that led him to purchase a heart on the black market of organ donors. Only now, he is haunted by visions of the heart's previous owner, recognizes people from it's past, can speak and read Chinese and knows Kung Fu. Can a heart really be haunted? We now follow Chandler's quest through the criminal underworld and the organ harvesting industry to solve a murder.
UAMC Reviews 'The Dark Soul'
With a title like The Dark Soul, I expected to get a movie dealing with the supernatural. What we the viewer get is a straight up mystery about solving the murder of the man whose heart now beats in your chest with some Kung Fu thrown in. If the plot sound familiar, the Pang Brothers did a movie out of Hong Kong in 2002 called The Eye, that dealt with a transplant of corneas that gave the recipient a window into the former owners world, which of course was remade in 2008 starring Jessica Alba.
The True Heir to Bruce Lee is Sonny Chiba in 'The Street Fighter'
Action Acting Has a New Name in Kevin Brewerton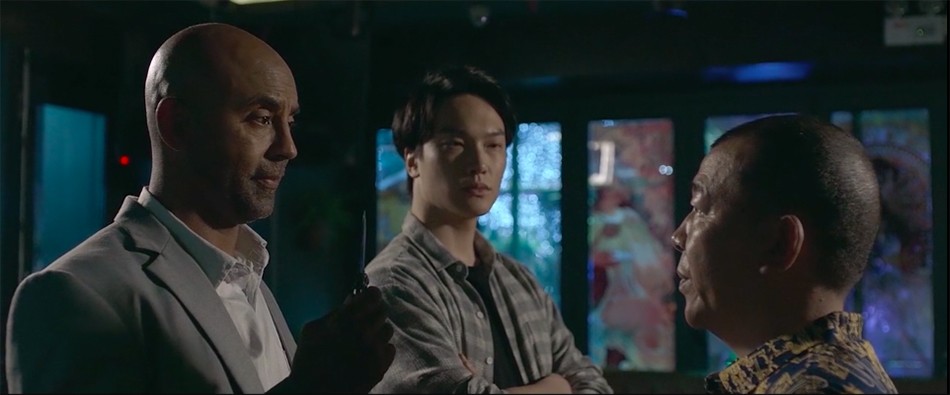 Not only is this not a horror movie, but I wouldn't necessarily describe it as an action movie. Normally you would not put the weight of such a drama on the shoulders of a professional athlete, but Kevin Brewerton does a first rate job of keeping us involved as the story evolves. Brewerton is a former kickboxing champion whose Kung fu is on equal footing with his acting when it comes time to go to blows. Brewerton has a number of acting and directing credits that I intend to check out including 1997's The Fifth Element. I look forward to seeing him punch up any number of action movies in the future.
How to Shape a Modern Kung Fu Actioner with 'Lady Detective Shadow'
A New International Kung Fu Future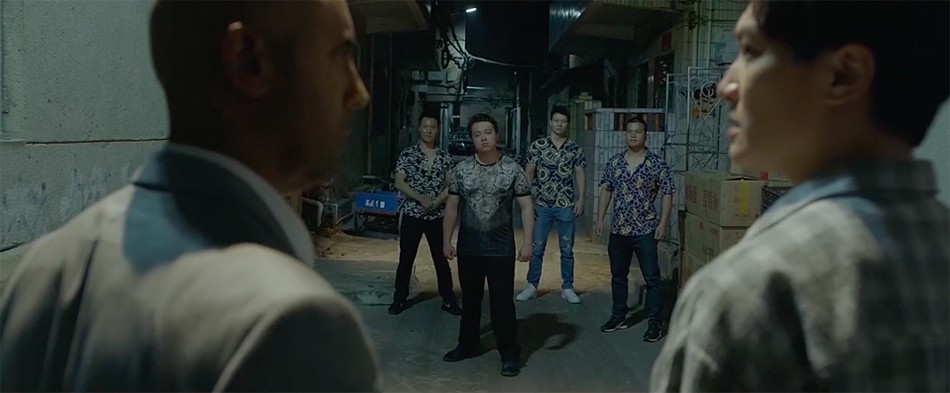 One of the downsides of comic book adaptations is that they have crowded out the action film market to the point that studios now turn to the horror genre to turn a quick profit on a low budget. This is why is is incumbent on us as action movie aficionados to keep an eye on emerging trends on our genre and support them. It's looking like the future of streaming and direct to video action movies may be in films emerging from Korea, Indonesia and Chinese markets.
Gone are the days of the low budget, low production value Shaw Brothers pictures. We are starting to see sleek, state of the art action movies produced with government backing that allows these films to compete in international markets. It's a trend we need to support so we can identify the next Tony Jaa or Iko Uwais or Tiger Chen. Who knows? Maybe the next star to emerge will be a Kung Fu doing thespian like Kevin Brewerton.

---
This author wishes to maintain his secret identity goes by the name of his favorite comic book hero Iron Fist. When he's not collecting comics from his childhood, watching action movies or raising his three kids, he works a a police officer, trains Muay Thai, Jeet Kune Do, Kali and Brazilian Jiu Jitsu. Needless to say, he takes poor martial arts or sloppy gun handling skills personally. And he lives and trains in Chicago.
What are your thoughts on this first look at The Dark Soul? Let us know in the comments or on our Facebook page!