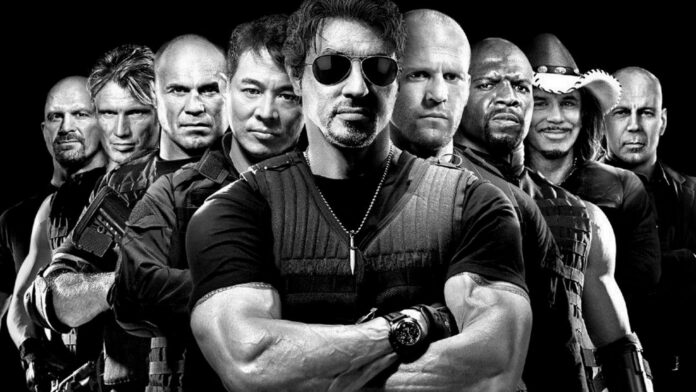 A look back at the ultimate 80s/90s mashup actioner The Expendables 10 years later!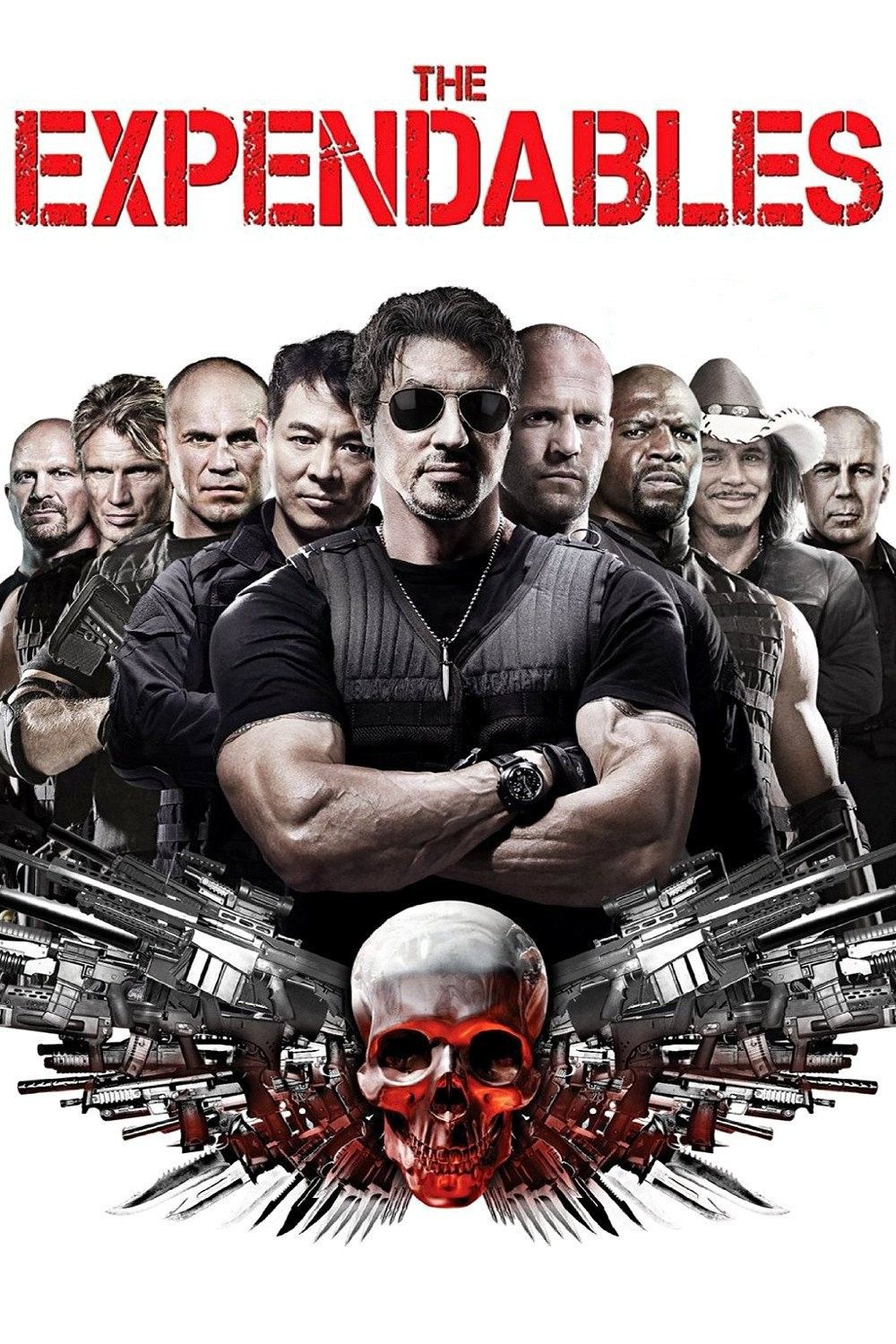 The Expendables was released in 2010 and brought to pass every 80's and 90s kids dream of having the crème de la crème of action heroes together in the same film. And what a film! The Expendables starred Sylvester Stallone, Jason Statham, Jet Li, Dolph Lundgren, Bruce Willis and Terry Crews, and was a nod to the 80's and 90's action films that we all grew up watching with gory cartoon-ish death scenes, brutal hand to hand fight sequences, explosions, shootouts, a whole load of testosterone and practical action sequences rather than visual effects driven set pieces.
What The Expendables Series Got Right (and What it Got Wrong)
Sylvester Stallone Presents The Expendables
The plot of The Expendables is about a group of mercenaries hired by a CIA operative to overthrow the leader of a fictional island called Vilena. The plot is secondary; the action scenes are really what captivates the audience. 2010 wasn't a particularly good year for films but with hits like Shutter Island, Inception, Kick Ass and The Other Guys, The Expendables was the mindless but entertaining summer blockbuster that everybody needed.
The first Expendables is my favourite and in my opinion the best as actor, writer and director Stallone brought his knowledge and experience of what works in action movies to the table. After starring in hits such as Rambo, Cobra, Cliffhanger and Demolition Man, it's fair to say that Stallone knows what an audience wants.
How Sylvester Stallone Rewrote The Expendables for Terry Crews
The Most Ultimate Cast Ever Assembled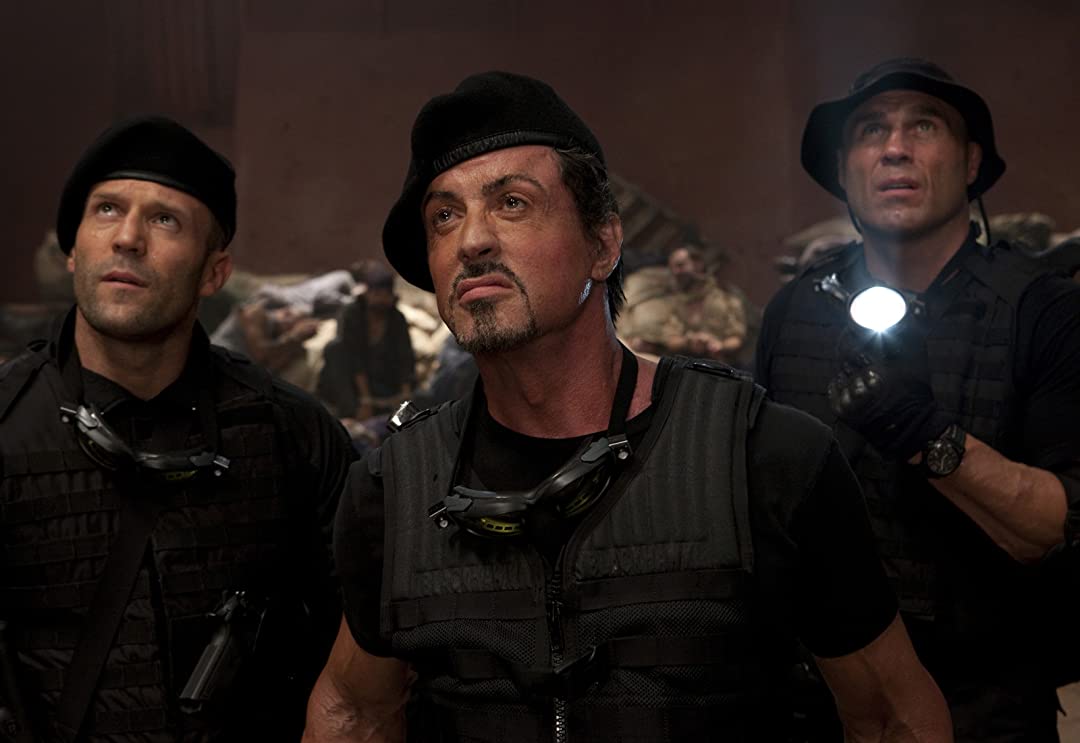 What makes this film even more enjoyable is the comradery and seeing this cohort of movie stars gel together so well. Jason Statham and Jet Li are established stars and to see them demonstrate their skills in an action film was a real treat, and seeing Jason Statham go on to showcase his comedic ability in Spy, Fast and Furious and Hobbs and Shaw shows that Jason Statham has a number of strings to his bow. Randy Couture and Terry Crews showcased strong action star qualities and have built a loyal fanbase as a result.
There are two highpoints in the film: seeing Dolph Lundgren and Sylvester Stallone share a screen for the first time in 25 years since Rocky 4 and the piece de resistance was seeing Bruce Willis, Arnold Schwarzenegger and Stallone share the screen for the first time. When these two moments happened during the film, the audience I was in went nuts! Arnie is on deadpan form and steals the scene perfectly and the three would go on to share action scenes together in Expendables 2.
Mr. P Reviews The Expendables
I had gone to see The Expendables with my friend Joe, and when the film ended we left the cinema on such a high and full of nostalgia as it was the type of film we had grown up watching. The finale sequence at night was just an all out action fest of shootouts and bone crunching fight sequences and sly humour and seeing our heroes riding off on their bikes to the tune of Boys are Back in Town by Thin Lizzy was the icing on the cake.
While first Expendables was dark in action, humour and in tone, the sequels though entertaining were lighter in tone and leaned towards the humour. The original gives you everything you need and ten years on still does not disappoint.
MR P grew up in London has been a film fanatic for as long as he can remember always watching films and grew up watching hi-octane blockbusters from the 80s and 90s like Terminator, Commando, predator, Tango and Cash, Double Impact, Beverly Hills Cop, Die Hard, Speed and so many more. Mr P decided to turn his love for watching films into a hobby by creating his own YouTube channel – The Mr P Film Review!