How does this threequel ultimately stand up against its competition in The Marine film series?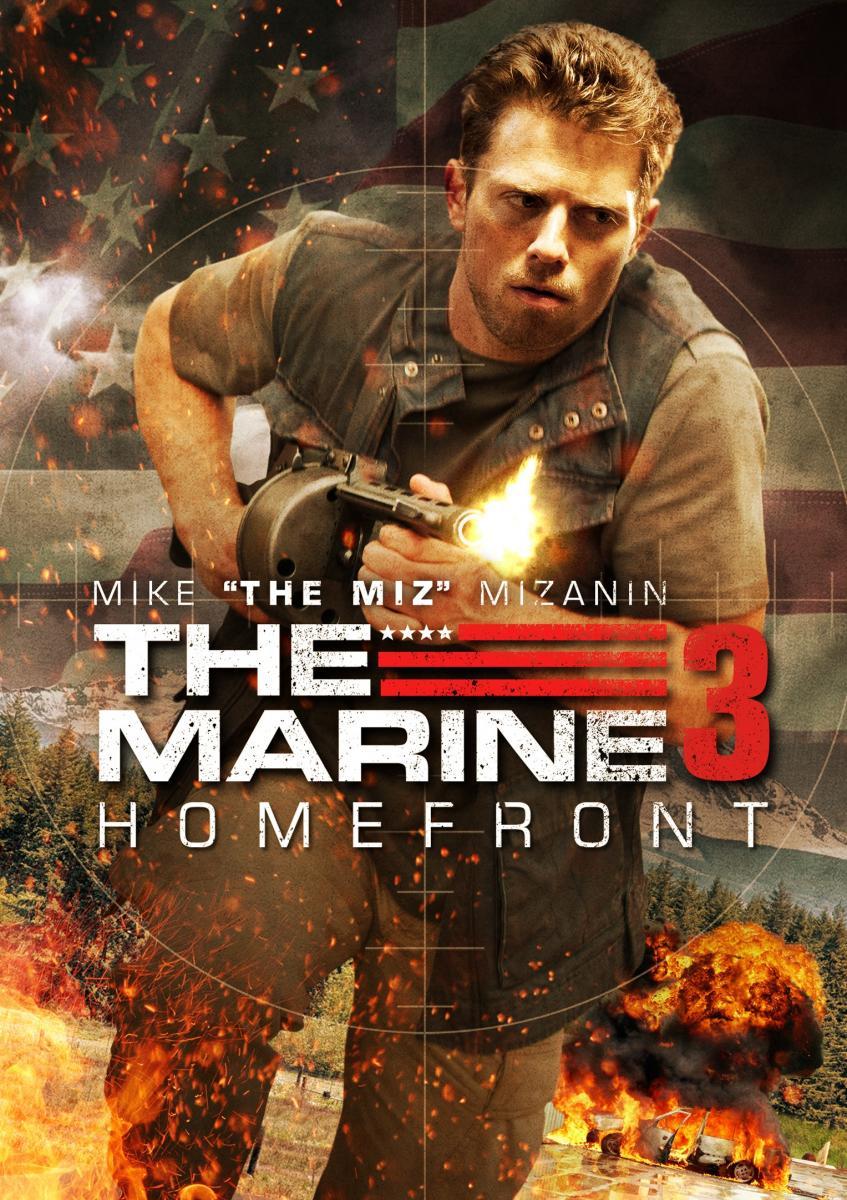 When The Marine 2 found modest success in the DTV realm it was only a matter of time before another sequel spawned. WWE dives back into the fight with THE MARINE 3: HOMEFRONT.
The new film brings in some new blood, with director Scott Wiper (A Better Way to Die, The Condemned) and WWE champion and reality tv show veteran Mike "The Miz" Mizanin as our new protagonist Jake Carter. How does the "threequel" stand up to its predecessors?
Let's find out.
UAMC Reviews 'The Marine 3: Homefront'
I watched a lot of television growing up. I was practically raised by it. This was before I had an endless stream of TV shows and movies available on different apps. I had to browse through whatever cable had to offer. With my luck I would usually find something and it would quickly go to commercial. Occasionally, that commercial would be a military advert. I have no idea if showing these ads to preteen boys have any effect but, I did remember them.
In retrospect, when Scott Wiper decided to open his film with a stock footage montage of random marines performing various exercises, it resembled more of a military advert than a functional part of his film. It may be naive or dumb to think this is a bad way to open a film titled "The Marine". However, we were shown the capabilities of our protagonists in both of the prior films' opening scenes. Whether it was the one-man rescue mission in The Marine or the sniper shootout in The Marine 2, they set us up for what's to follow.
The Marine 2: An Ultimate Mix of Cheap Fireworks and Popcorn
Mike "The Miz" Mizanin as Jake Carter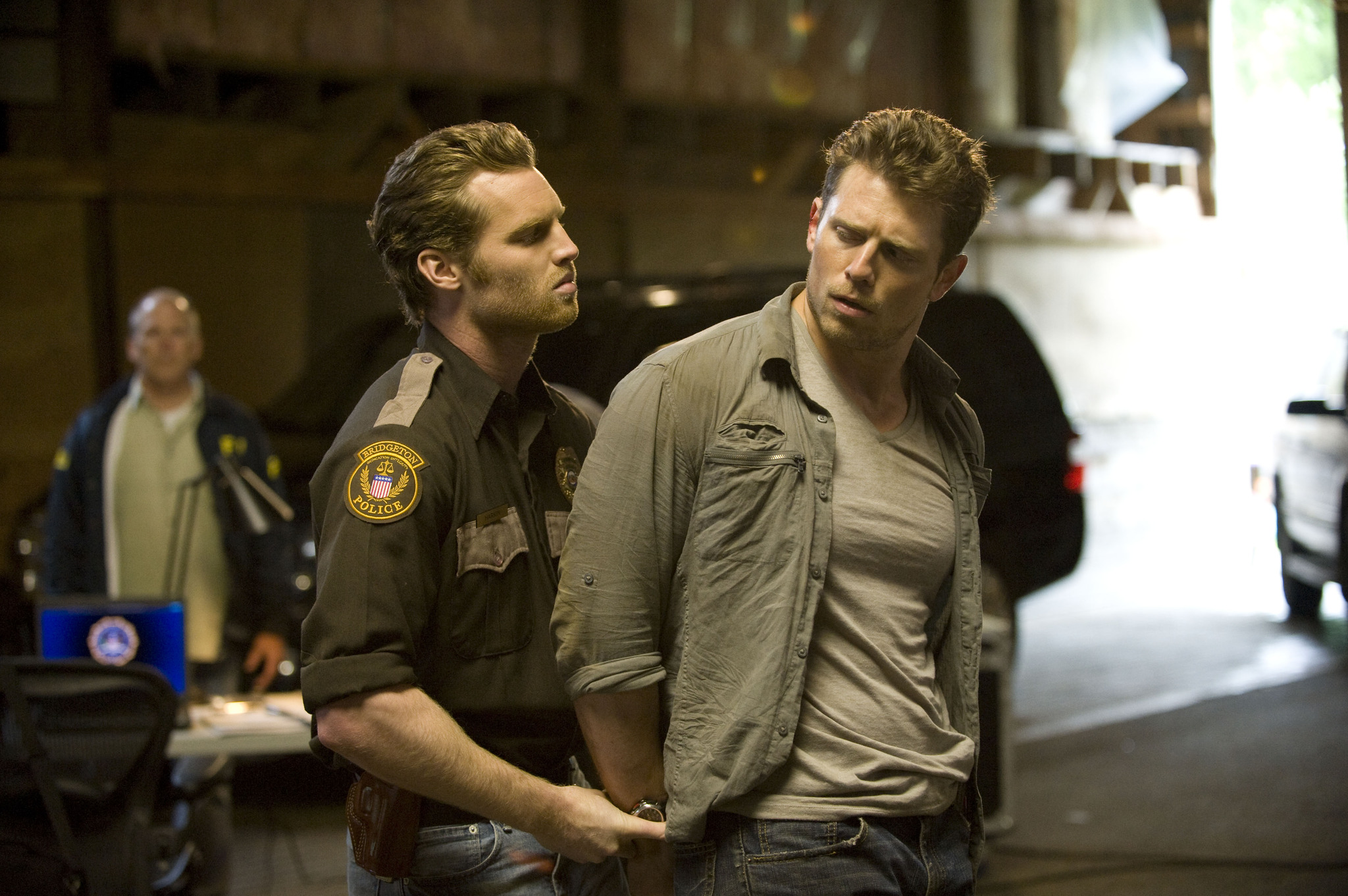 With the bad intro out of the way we find Jake Carter (Mizanin) stepping off of a bus in his rural hometown of Bridgeton. He's welcomed home by his best friend and police chief Harkin (Jared Keeso) along with his sisters Lilly (Ashley Bell) and Amanda (Camille Sullivan). Attempting to adjust to civilian life, Jake begins to act as a father figure to his sisters. He also finally demonstrates what he's capable of when he violently puts an end to a bar fight. It was so violent that Harkin was forced to give him a ticket.
While Jake struggles to adapt, a group of radical extremists led by Jonas Pope (Neal McDonough) are holding a bank up. Instead of stealing all the money Pope and his men burn half of it. This is part of  Pope's revenge mission against banks for what they've taken from his family. McDonough is always an actor you can count on. Those piercing eyes and white hair are always perfect villain features. You immediately dislike him upon seeing him. In this case, it's no different, he's this scary man on a mission that has to be accomplished at any price.
When Pope kidnaps Jake's younger sister Lilly, their paths are forced to cross. She is trapped on an abandoned boat, which Wiper calls his "Nakatomi Plaza" in the behind-the-scenes clips on the DVD. Once the action started, it came as no surprise that The Miz handled himself well physically. Although, he will make you wish he was in a better film. Scott Wiper isn't incompetent, he's just uninteresting and most of his action scenes lack any sense of tension or weight. The FBI and Pope's men engage in a shootout, but Wiper never makes it more than a weak perfunctory gunfight.
Stone Cold Steve Austin Puts on an Action Clinic in 'The Condemned'
But, How Ultimate is it?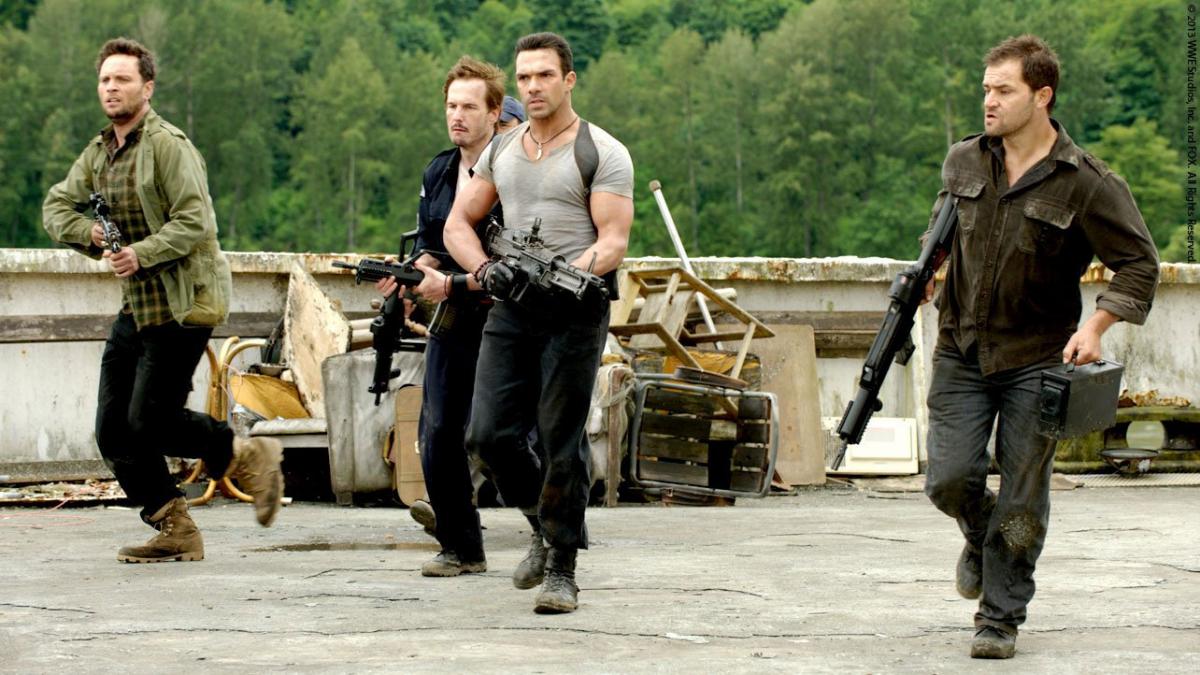 The fight between Mizanin and the late Darren Shahlavi (Ip Man 2, Bloodmoon) is one of the film's bright spots. Shahlavi is great as always and the fight between him and Mizanin is the best piece of action in the film. There's beefy hits and great use of the environment. It isn't captured too terribly either, the choreography isn't too buried. It is a shame that Wiper doesn't approach the rest of the film with this energy.
In short, there's an endless amount of direct-to-video films out there that may surprise you with how much attention to detail they have that goes above the output of films with a larger budget.
Unfortunately, The Marine 3: Homefront is not one of those films. Apart from The Miz being great in an action role the film doesn't really bring anything interesting other than what you would expect from a mediocre direct-to-video film.
Article By: Cameron Levins is a filmmaker, comic book lover and fight scene enthusiast. Ever since his dad showed him Bruce Lee as a kid, he became obsessed with action films. In his free time he's either day dreaming about an action scene or researching fight choreographers. Follow Cameron on Twitter here.