A look back at a certified modern-spectacle ultimate-action banger from the Cage-man.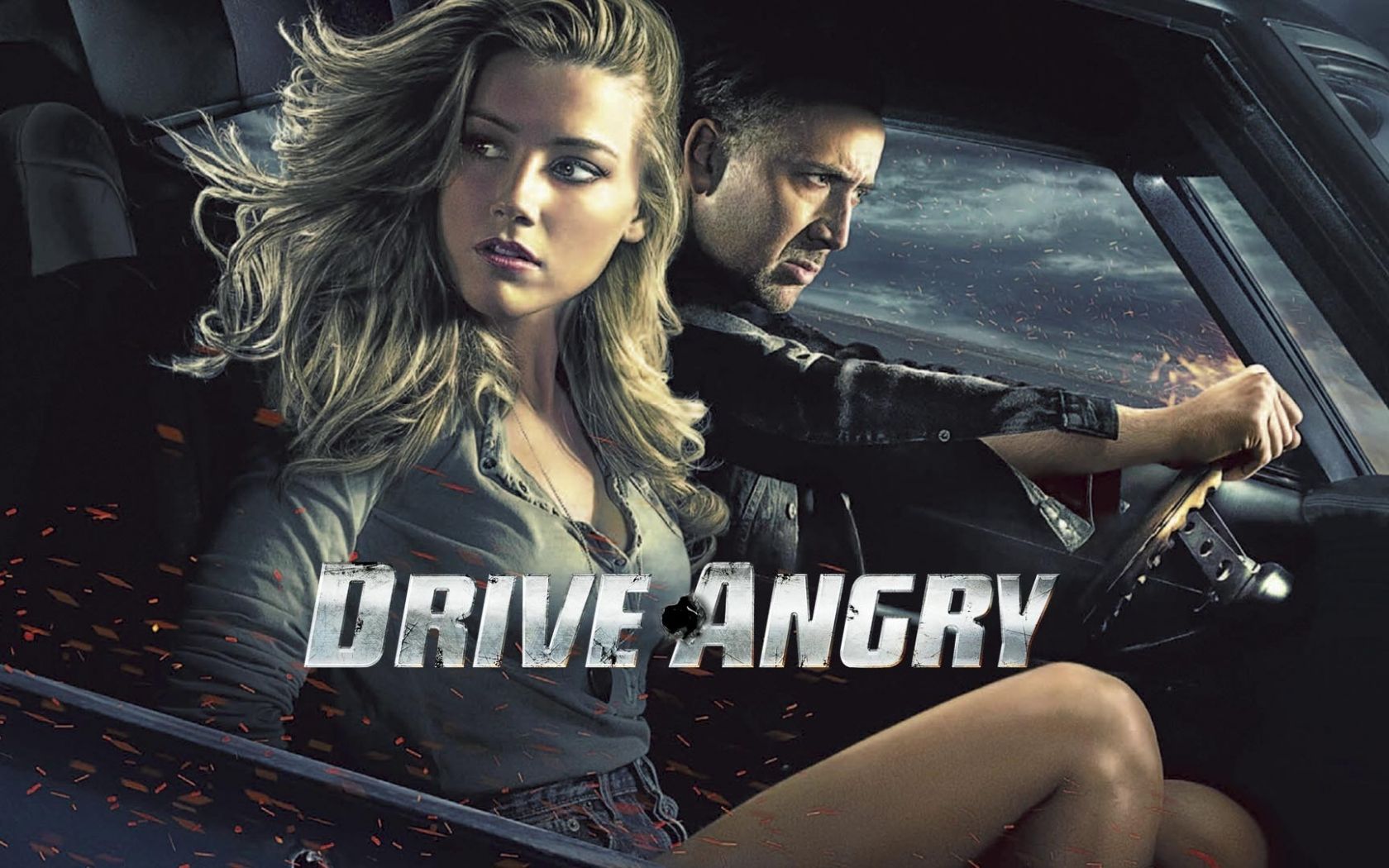 2011 was one of the last good years for fans of Nicolas Cage: The Action Hero™. Ghost Rider: Spirit of Vengeance was a worthy and totally bonkers contribution to the pre-MCU Marvel movie catalog. His other film that year, Drive Angry, cranked up the level of insanity even a notch more, and then in full 3D glory! 
Director and co-writer Patrick Lussier came with the recommendation of the 3D gorefest My Bloody Valentine 3D, and for Drive Angry he also went all in on 3D violence, with an outcome that fortunately was less nasty and a lot more upbeat than its previous opus. The film was another financial nail in the coffin of Cage's career on the big screen, but in this article we'll give it it's well-deserved due and have a look at this ultimate action spectacle!
Milton steals a car from Satan and crashes through the gates of hell back onto Earth. He incidentally saves the girl Piper from a bloody fight with her cheating boyfriend. They join forces to track down satanic cult leader Jonah King – with whom Milton has a death feud from his former life – while being chased by Satan's accountant and a small army of state troopers.
Satan is Simply the Warden of a Large Prison. Quiet Man Actually, Thoughtful and Well Read.
I remember when Drive Angry came out, it was labeled as a grindhouse/exploitation flick. I really don't know where that perception came from, it's neither of those, as it's way too clever and funny, and not sleazy enough for a film of this kind. The only thing it shares with the low-budget nasties of the past is a general revenge theme and a retro vibe, with classic locations such as diners, strip clubs, and an impressive array of vintage cars being driven and thrashed during the film's runtime.
Besides the action, the main reason why the film works so beautifully are its characters and their funny banter. Cage's performance is a bit restrained compared to the wildest moments in his career. But his Milton carries a grim secret and seeks an atonement that is unlikely to happen, not exactly the best reasons to walk happily among the living. But he still gets plenty of opportunity to pose as groovy avenger with a bad attitude, who shoots, punches and fornicates himself through the story. 
Jiu Jitsu: Nicolas Cage Brings Wild, Crazy and Ultimate Martial Arts Action
I'm Gonna Take This Stick From Kentucky and Beat Your Ass With it!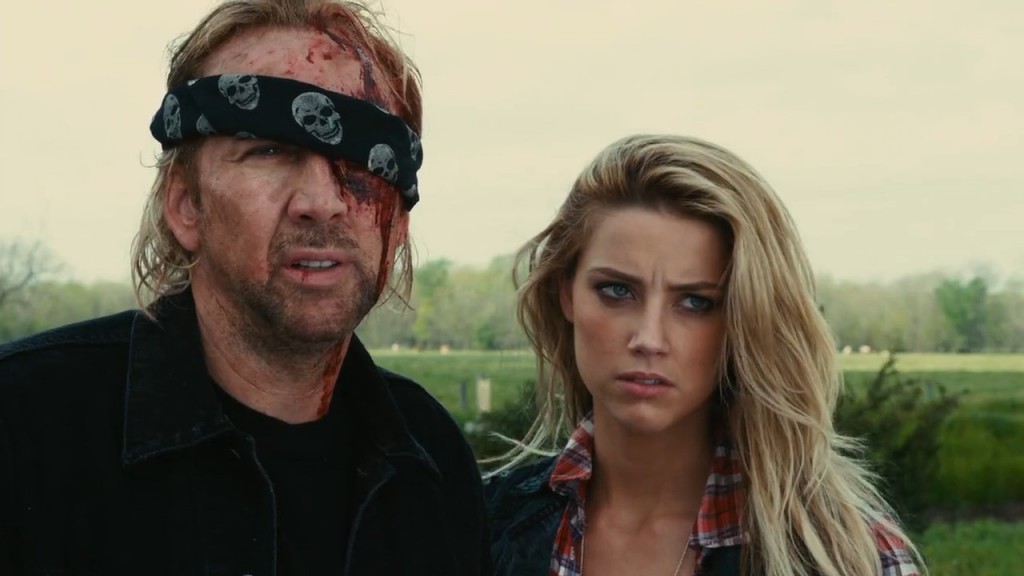 His sidekick Piper is played by Amber Heard. Say what you want about her mud throwing escapades in the tabloid press, in this film she absolutely nails it as bad-ass Southern girl with a serious right hook. Milton goes after Jonah King, who is portrayed with great verve by Billy Burke with the creepy charisma of a psychopathic cult leader. 
But the truly outstanding character is William Fichtner as The Accountant. Sent by Satan to correct the glitch of Milton's escape, he punishes anyone with lethal force who even harasses him in the slightest way on his journey. He owns every conversation with a witty arrogance and subtle sarcasm, and is just incredibly charming.
The title promises a lot of car action, and it has a good chunk of vehicular mayhem, but there's a lot more crazy stuff going on at the action front. The film moves with an insane tempo, punches land and bullets fly in large numbers, it's hard to pack more excitement into a film as Drive Angry does. Milton indulges in a shootout with a whole squad of goons while having sex and drinking whiskey in his hotel room. Admittedly, this scene was ripped straight from Shoot 'Em Up but who cares!
You Gonna Keep Stroking That .357 or you Gonna Yank it?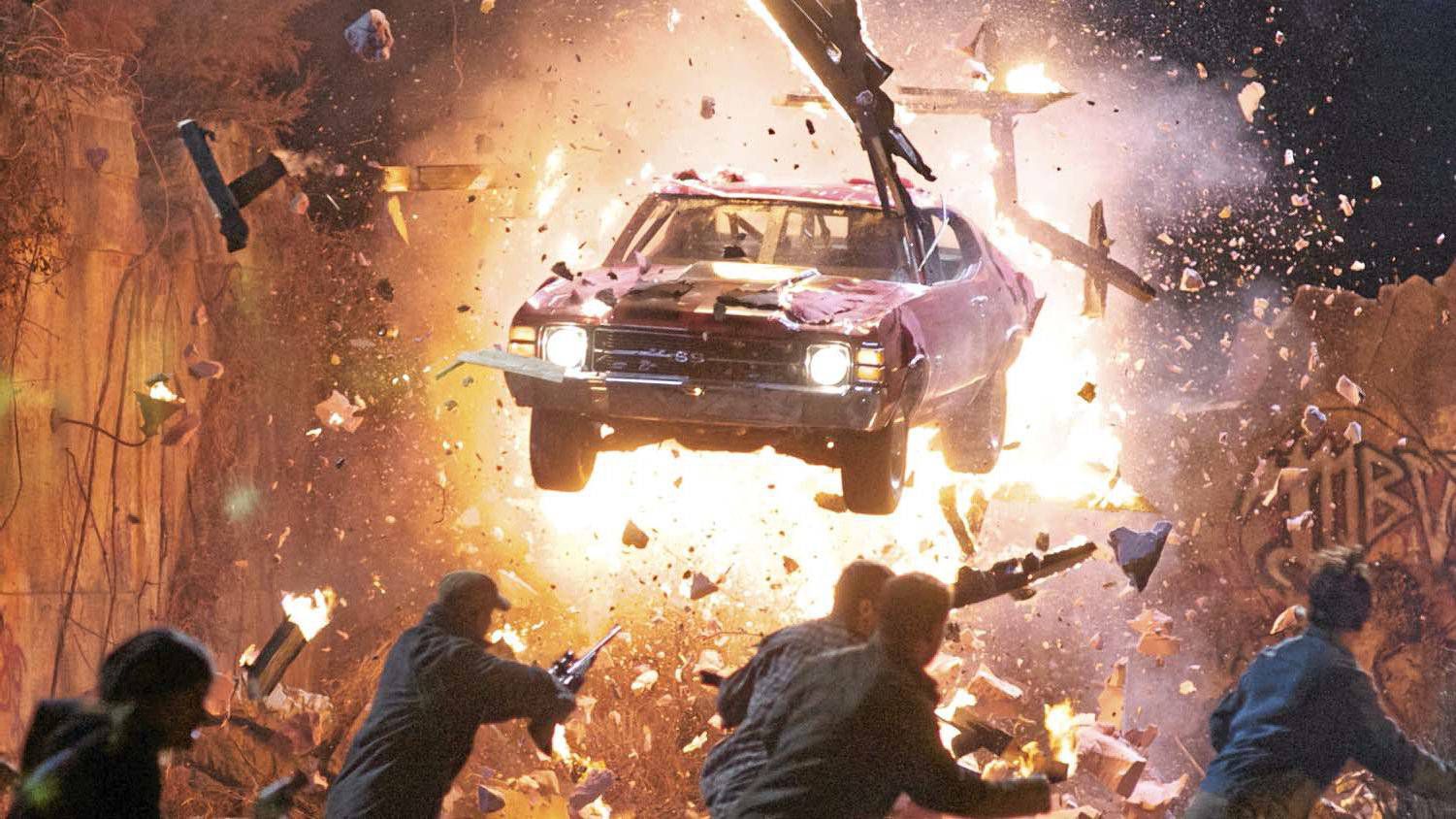 The car action doesn't disappoint either with both Milton and his adversaries sharing a passion for muscle cars that are relentlessly going against each other, and it's almost a shame to see some of them getting crushed. Many things go up in flames, a police barricade is resolved by a truck carrying a tank of hydrogen, and we can witness the lost art of cars that explode when hit by a single bullet. The film was released in 3D, and director Lussier makes full use of this gimmick with body parts, bullets and car parts flying towards the screen a lot. It's great to see this display of carnage in 3D, but it all works just as well in one dimension less. 
Drive Angry hits the sweet spot for spectacle cinema with the perfect combination of foul-mouthed humor, shotguns to the face and a lot of heart. It won't easily be recognized as a masterpiece because nothing stands out except its enormous entertainment value, but for me this is all a film needs to have!
Nicolas Cage in 'The Rock' – The 90s Action Hero We Never Knew We Needed