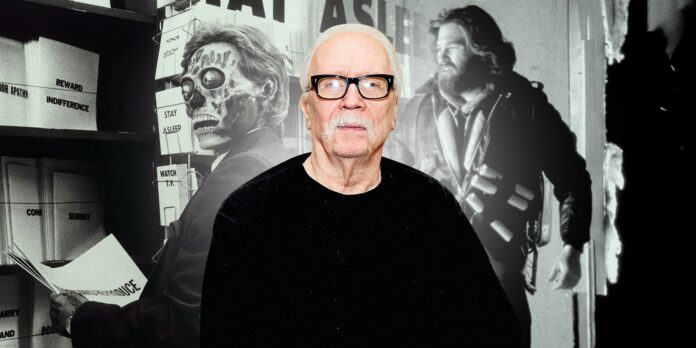 Known for his horror-prowess, we rank the best action films directed by the great John Carpenter…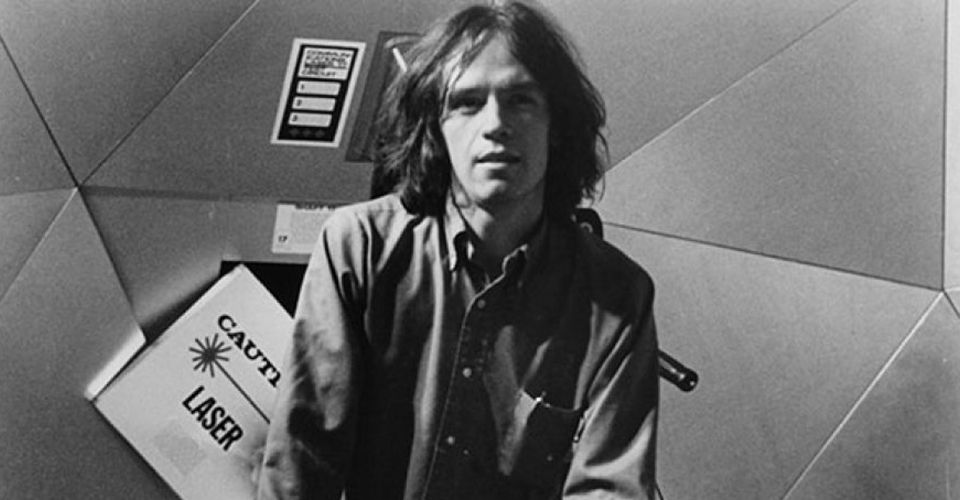 John Carpenter is indisputably one of the most influential directors and artistic visionaries in the horror and action genres. Carpenter developed an interest in filmmaking at an early age, particularly the 1950s westerns of Howard Hawks and John Ford. As the son of a music professor, he grew up around music, later influencing many of his film scores. Carpenter attended the University of Southern California's School of Cinematic Arts to become a filmmaker. While there, he made a student film and later expanded it into Dark Star, which was released as his first feature length film in 1974. In the following decade, Carpenter established himself as a prominent action director through films like Assault on Precinct 13, Escape from New York, Big Trouble in Little China, and They Live. 
Compared to many of his contemporaries, Carpenter's films could be characterized by small budgets, often favoring economic storytelling and resourcefulness over shooting dramatic and flashy sequences. He framed his characters in wide shots to expand his worlds and make them feel truly lived-in. Carpenter also infused his political perspective into his films, often noting the decay of American society during the Reagan era. 
Many of Carpenter's films received disappointing receptions at the time of their release. However, they later garnered strong cult followings as the movies were often way ahead of their time. Since Carpenter has stopped making films, his legacy has only grown. In this list, we'll honor many of these films by counting down the director's best action movies. 
5) Escape from L.A. (1996)
With a new prison island in L.A., Carpenter revisited the post-apocalyptic America that he created in Escape from New York. Marketed as a sequel, this film is more like a remake, with much of the plot the same as its predecessor. As opposed to the previous film's serious tone, Carpenter and Russell fill the runtime with moments of silliness and camp, including Snake Plissken surfing through the streets of Los Angeles and playing basketball in a gladiator-style competition. The film's special effects and storytelling can be occasionally lacking, but the film's condemnation of American society still remains.
The Carpenter Series Part 5: America Becomes a Horror Movie in 'Escape from L.A.' 
4) Big Trouble in Little China (1986)
Russell dives head first into his role as Jack Burton, a version of John Wayne too dumb to realize he's in over his head trying to face a world of magic, strange creatures, and martial arts. Jack constantly fails in his quest and would be completely helpless if not for the true hero of the story, Wang Chi. Through this dynamic, Carpenter deconstructs the typical 1980s American action hero while honoring Asian cultures. As an ode to past wuxia films, this is the most fun Carpenter has had, allowing Russell to go over the top as a goofy yet loveable truck driver and giving the audience plenty of laughs.
The Carpenter Series Part 3: Deconstructing the American Action Hero in 'Big Trouble in Little China'
3) Assault on Precinct 13 (1976)
As John Carpenter's version of Night of the Living Dead, Assault on Precinct 13 sees its ragtag crew of police officers and prisoners fight off a silent horde of Street Thunder gang members. Through this premise, he subtly depicts a society falling into a cycle of violence and revenge and comments on the relationship between the police and the marginalized communities they patrol. By mixing the horror and western genres, Carpenter crafts a world brimming with tension as his characters find themselves trapped in a police station with a limited supply of weapons to defend themselves with. As one of his earlier works, this sense of fear and isolation would eventually lead to films like his horror masterpiece The Thing.
The Carpenter Series Part 1: Fighting Zombies in 'Assault on Precinct 13'
2) Escape from New York (1981)
Although the story is quite simple, Carpenter immerses viewers in a grimy world of betrayal and moral decay. Written as a response to late 1970s America, the film takes the country to its logical endpoint as an imperialist police state that attempts to control its citizens through military force. Russell plays Snake Plissken – an antihero filled with contempt for the world. With a permanent scowl on his face, Snake wanders through the streets of Manhattan, trying to survive. Featuring an excellent cast of supporting characters including a commanding performance by Lee Van Cleef, Escape from New York is one of Carpenter's best films.
The Carpenter Series Part 2: Rebelling Against the State in 'Escape from New York'
1) They Live (1988)
Carpenter fully realizes his political ideology in the sci-fi film They Live. Roddy Piper plays a homeless drifter who discovers a pair of sunglasses that reveal America's upper class to be aliens attempting to colonize the planet and control humans through subliminal messaging. The film is blunt in its criticism of Reagan-era capitalism, but it is filled with memorable performances including that of co-star Keith David, quotable lines, and a brilliant street fight. By achieving a perfect balance between fun action sequences and a strong allegory, Carpenter captures something truly special. 
The Carpenter Series Part 4: Staring Down the Barrel of Capitalism in 'They Live '