The answer is a hard Chuck Norris-approved "No" it seems.
After watching and reviewing the first two episodes so far of the Walker, Texas Ranger reboot – which, again, is just called Walker, is on the CW and does NOT include Chuck Norris – I've finally done a little more research. Firstly, the show is apparently a hit. It's first two episodes both drew over 2 million views (either on TV or same day streams). Which is a lot of people for a CW program. As such, it's already been picked up for a second season.
Secondly, star/executive producer Jared Padalecki also apparently sought out – and received – Chuck Norris' blessing (watch the video below). So, try as I might to take this show down from the outside. I'm resigning myself to defeat. Walker will be a program on television, possibly for multiple seasons. And a whole new generation will grow up thinking tall, drunk Padalecki is Cordell Walker and Chuck Norris' portrayal will soon slip from memory.
So, in defeat, I only have one request. Can Walker please at least do one goddamn roundhouse!?
UAMC Reviews: The First Episode of the 'Walker' Reboot (without Chuck Norris)
Chuck Norris Approved?
As you can see in the clip above from Good Morning America, Padalecki claims that he received the blessing of the great Chuck Norris to reboot Walker, Texas Ranger. As far as how in-depth this conversation was, or if anything concrete about the show was discussed, it remains unclear. Here are some questions that arise:
Was Chuck Norris aware that this would be on the CW?

Did he know the setting was going to be moved to Austin?

Were any of the character changes discussed?

Did Jared tell Chuck that Walker's dad would be bald and named Bonham?

Was Chuck told that the new Walker would never roundhouse anyone… ever?
I'm going to go out on a limb here and say that probably not. While I'd imagine that Chuck is quite proud of Walker, Texas Ranger and the success it brought to him and his family, I'd be willing to guess that he probably didn't want to be bothered with the particulars of how the show might be rebooted or reimagined.
This little interview does say quite a bit though about how Padalecki appears to think of Chuck and the original program. To the GMA hosts it sounds like a bit of a joke to even reach out to Chuck, and while Padalecki isn't going that far, it also doesn't quite sound like he was a big fan of the original show or anything.
Everything Wrong with 'Walker – Episode 2: Back in the Saddle'
Not Your Parent's Walker Texas Ranger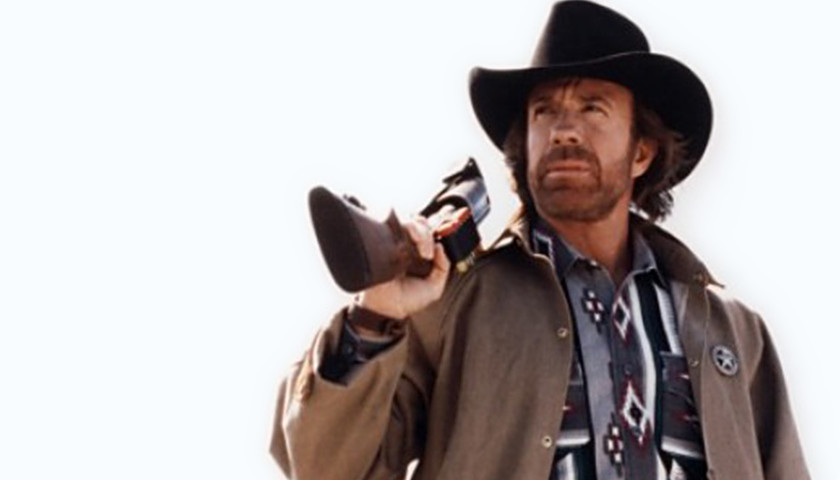 It's interesting to me just how much of a divide has developed between the audiences of these two shows though. If I'm being honest, the original Walker, Texas Ranger really always felt like it was targeted at the baby boomer 55+ demographic and I'd imagine skewed towards people who don't live in Texas or the south. The way it treated much of its characters and plot were very "this is how it's done in Texas, isn't that funny" a bit.
The secondary audience for Walker, Texas Ranger of course, was the kids of the baby boomers who experienced Walker through reruns, Conan O'Brien's Walker, Texas Ranger lever and Chuck Norris jokes. However, for many of us fit into this catagory, we also generally really loved the show. It's a perfect mix of outlandish stories and even more over-the-top action sequences which, I dare say, were some of the most ultimate in television history.
In contrast, this new show seems to be aiming clearly at teenagers and the rest of the usual CW audience. The focus is on melodramatics and coming-of-age narratives so far.
Walker is Less of a Jerk, I guess
So, here we are now. Episode 3 of the new Walker and it looks like this is what we're going to get. Sappy romance between Padalecki and his real wife / fictional dead wife, Seventh Heaven family drama (x2 because we have kids and grandparents involved), and very little fighting or action.
Walker is also apparently a Texas Rangers fan. Which is funny, because – you know – Texas Rangers. Also weird because they're no longer in Dallas/Ft. Worth, they're in Austin, which is closer to Houston so he could have been an Astros fan too. But whatever.
Walker drinks less in this episode. He does a little bit more Ranger-work. He also has a comedic relief "adopted" brother named Hoyt Rawlins (played by Matt Barr, best known for the Hatfields & McCoys and other CW shows). Ranger Ramirez's character is developed a bit more. Walker's kids get into more trouble. And everything works out nicely in the end. 
But… no roundhouses. A quick shootout. But, nope. Not a single kick. Sigh.