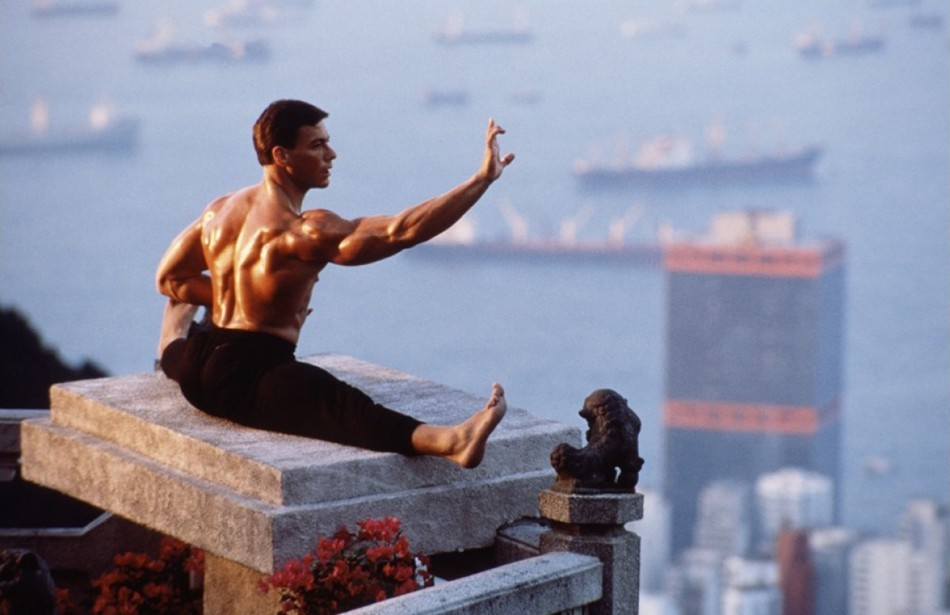 A discussion of Van Damme's best action movie!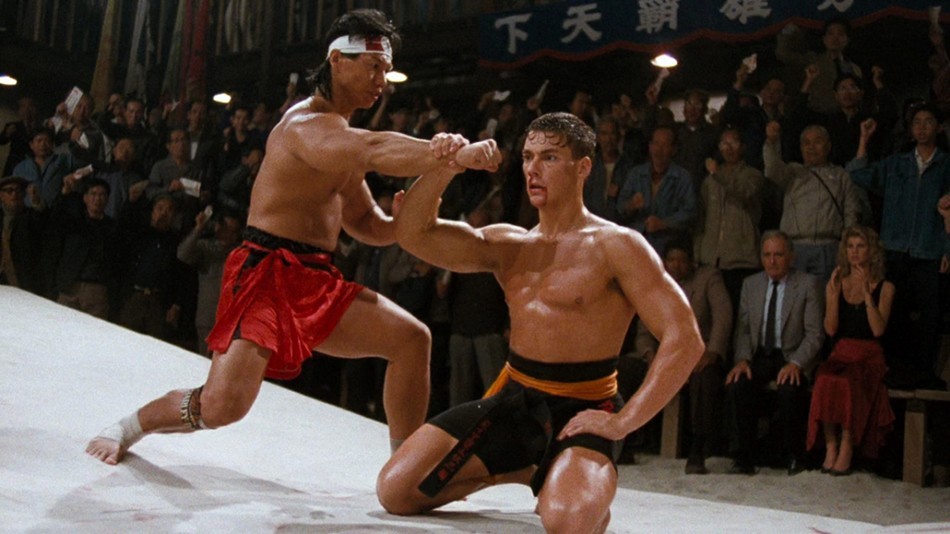 Let's start with the answer to the question first. The best Jean-Claude Van Damme movie is Bloodsport (1988). Not only has the Ultimate Action Movie Club conducted comprehensive polls and discussions on this in the past, it also pretty much pops up on the top of every list on every film website.
Bloodsport is #1 on our own UAMC ranking list of the top Jean-Claude Van Damme movies (which you can read here). And Bloodsport is actually #2 overall on our Top 100 Action Movies of All Time list as well (which you can also read here)!
Van Damme's Bloodsport (1988)
As we outline in our UAMC page dedicated to Bloodsport here, it really is the movie that launched Van Damme's career. And, in many ways, it started a film sub-genre of its own with countless Bloodsport-esque martial arts tournament style films which would come out in the next years and decades.
Of course these would also include the four sequels:  Bloodsport II: The Next Kumite (1996), Bloodsport III (1997) and Bloodsport 4: The Dark Kumite (1999).
It's also been mentioned that Bloodsport also largely caused the martial arts / karate revolution in the late 80s and early 90s in American (and abroad) culture, with mega-influential franchises like the Mortal Kombat video game series being inspired by Bloodsport.
How Jean-Claude Van Damme Kickstarted the Mortal Kombat Franchise
Will There Be A New Bloodsport Sequel?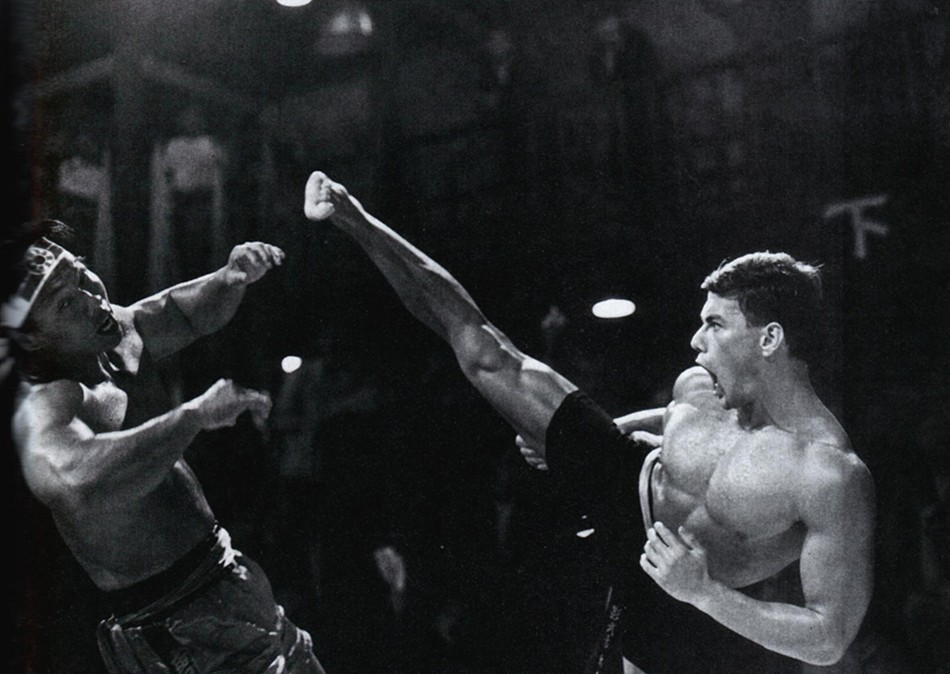 We have some information about this actually, at a screening of his Van Damme film Double Impact, writer and director Sheldon Lettich gave hints to a potential Bloodsport reboot sequel with the filmmakers of the John Wick franchise taking the helm.
You can read the full UAMC report here.
UAMC News: 'John Wick' Directors Looking to Helm 'Bloodsport' Reboot
As well as a full UAMC interview with Sheldon Lettich on Bloodsport, Mark Dacascos and Rambo III here!
Interview: Sheldon Lettich on Bloodsport, Van Damme and Stallone
And if you're feeling really brave, you can read UAMC's interview with the man behind the myth of Bloodsport, the infamous Frank Dux here!
UAMC Exclusive: Frank Dux Talks Bloodsport and the Real Kumite
Other Awesome Jean-Claude Van Damme Movies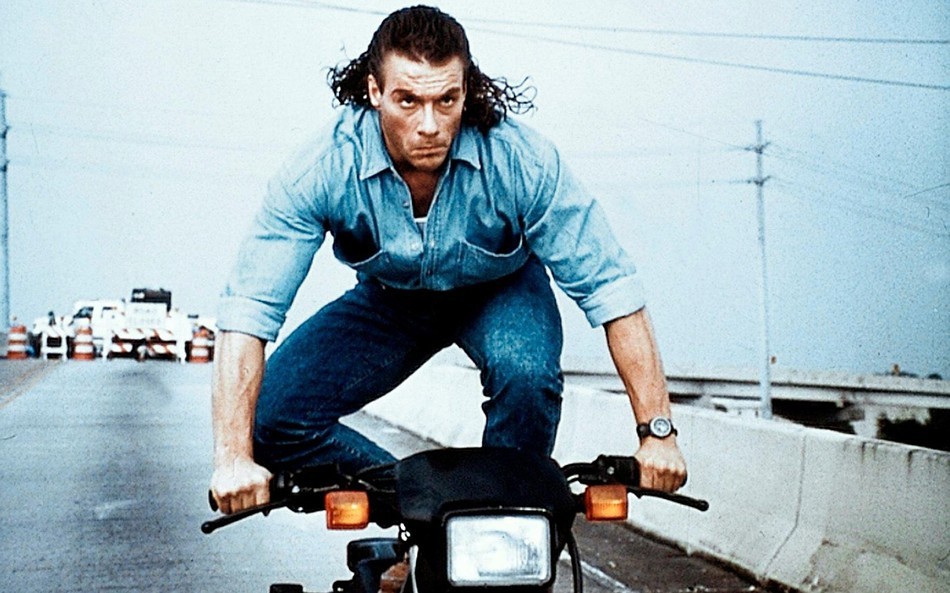 But Van Damme's career hardly stops at Bloodsport. And if you do disagree with its number one ranking – and many people do on the strength of Van Damme's career – there are plenty of other JCVD classics to choose from.
In our Top 10 List, the UAMC has highlighted Legionnaire, Cyborg, Timecop, Universal Soldier, Double Impact, Lionheart, Sudden Death, Kickboxer, and Hard Target, as well as our honorable mentions list:
And if you do disagree with this recommendation, please do comment with your pick for the best Van Damme movie of his career in the comments below. We'd love to hear from you!