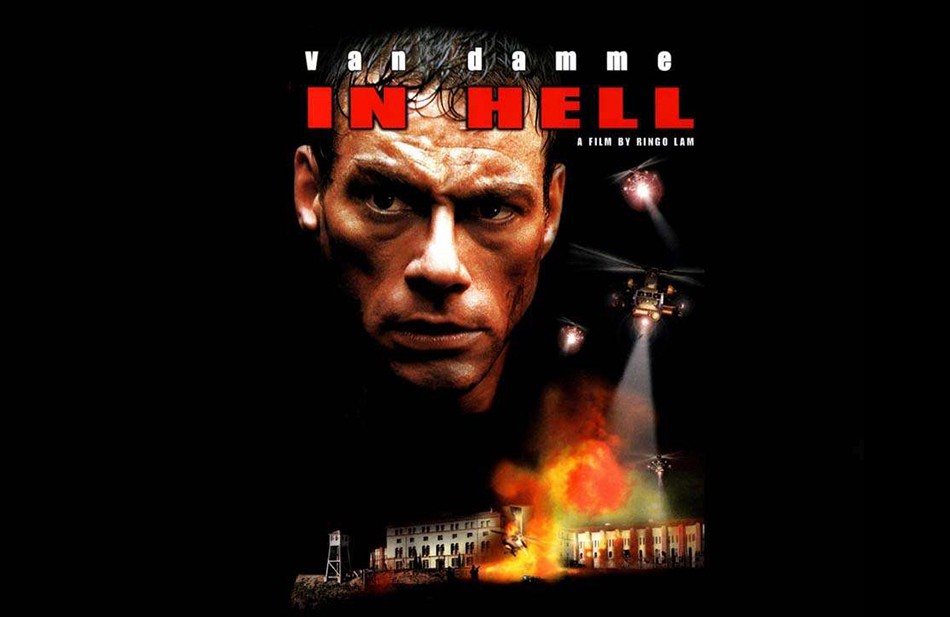 It doesn't get any more ultimate than Van Damme's prison action classic 'In Hell' (2003).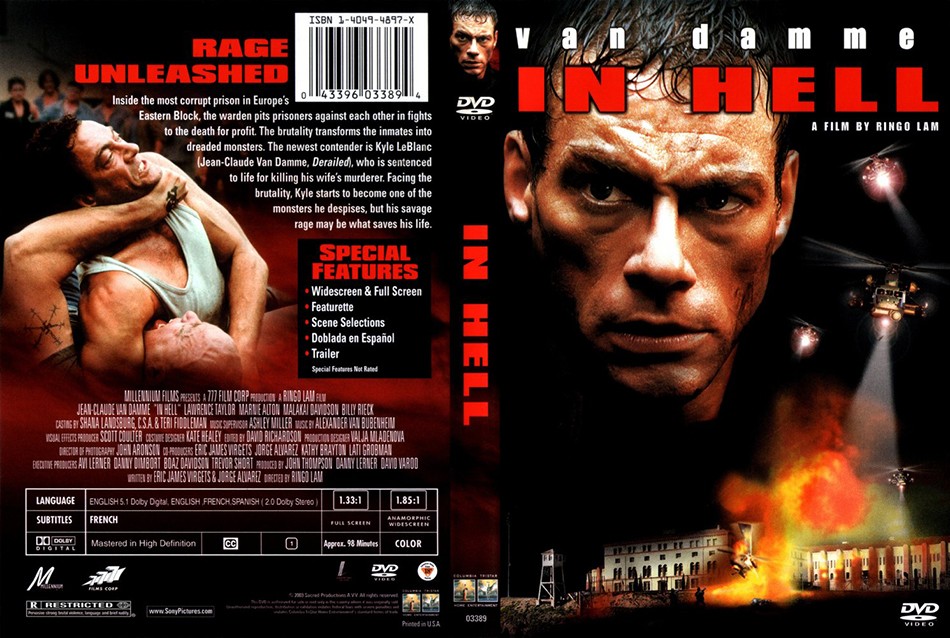 Tim Robbins and Morgan Freeman combined to great effect in 1994's The Shawshank Redemption but, nine years later, Jean-Claude Van Damme would get the chance to flex his own acting chops in another prison drama boasting one key difference – high kicks. Lots of high kicks.
In Hell arrived to little fanfare in 2003, coming during the Muscles from Brussels' mid-career malaise in the world of direct-to-video releases usually dominated by Steven Seagal. The production had one ace up its sleeve though in the form of legendary action director Ringo Lam.
The late, great Lam had previously worked with JCVD on Maximum Risk and the criminally underrated Replicant and knew how to get the best out of the martial arts master – mainly by challenging him at every turn.
Though he took a while to warm up to it, by this point Van Damme had shown himself to be a more than capable actor – he just needed the right director to help coax it out of him. Lam was that director.
READ MORE:
Ringo Lam's Classic In Hell
A critically-lauded filmmaker thanks to movies like the Hong Kong action classic City on Fire – which Quentin Tarantino's Reservoir Dogs owes a considerable debt to – Lam knew that the story of In Hell would require Van Damme to deliver his most human performance yet.
It's a story that centres of Kyle LeBlanc, who finds himself behind bars in deepest, darkest Russia after killing the man who murdered his wife. Forced to share a cell with a violent and mysterious inmate known only as 451, LeBlanc suffers through the degradation and torment of prison life. It's not long before the warden and guards enlist him to compete in a series of violent fights to the death against his fellow inmates.
Like Robbins' Andy Dufresne, LeBlanc's journey was essentially a descent into madness, going from a happy, family man to an animalistic fighting machine, swapping punches for gnawing at the throat of his chosen opponent. It was grim, gross and kind of powerful. For Van Damme, at least.
Granted, LeBlanc's story is a little more extreme and required a lot of flying fists and high kicks, but Lam knew he needed more from JCVD.
READ MORE:
JCVD at his Ultimate Best
During pre-production, Lam had approached Van Damme with a challenge, telling the Belgian he wanted him to adopt the persona of a "more truthful" person [via Vanity Fair], someone who is "nicer to people, more polite." Harsh.
It served as the perfect wake-up call and challenge to the Belgian, too often pampered beyond belief. Now challenged to take on a new persona, Van Damme would later admit In Hell was the moment where he finally "became a truthful actor."
JCVD immersed himself in the role, adopting a different posture, gait and set of mannerisms that transformed as LeBlanc descended into madness. He even grew his hair long and sported a crazed looking beard – though both look decidedly strange, suggesting prosthetics may have been at play. That, or he genuinely went a little mad.
READ MORE:
Van Damme's Own Personal Hell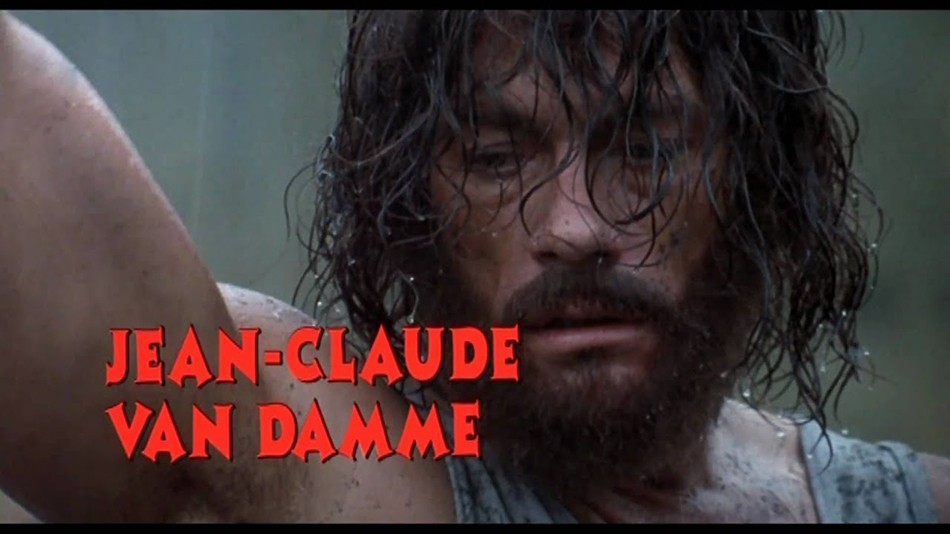 The experience of In Hell was one that Van Damme struggled to shake off in the months after filming wrapped, with Van Damme later admitting to feel stuck in the headspace of LeBlanc, unable to move on from the pain and torment of his entirely fictional life. That's intense.
It was an experience that has influenced much of what has followed since in his career, with Van Damme describing to Vanity Fair how "it's almost like a therapy [now], for me to act."
The result is one of Van Damme's most complete performances to date, with the Belgian perfectly conveying the pain and shock of LeBlanc's personal loss alongside the evolving animalistic physicality required to help him reach the top of the food chain in the prison's underground fighting world.
READ MORE:
An Ultimate Action Shawshank Redemption
One-part JCVD action flick and another part anti-authority redemption tale, In Hell also shares plenty of similarities with The Shawshank Redemption – not least in LeBlanc's running battle with the prison guards and shady prison cliques. Obviously, there's a lot of fighting and general muscle-flexing to go along with that, but the general feel is the same.
The similarities don't end there though. While not quite occupying the same space as Freeman's character of Red in Shawshank, ex-NFL star and notorious troublemaker Lawrence Taylor does ultimately serve a similar purpose in In Hell.
A lifelong inmate in the brutal Russian prison, Taylor's 451 starts out as an adversary of LeBlanc's, enlisted to kill his new cell mate as part of a grim ongoing agreement with the powers-that-be that's never entirely explained.
But after a brief tussle, a bond of mutual respect emerges – mainly because the two men can't kick each other's asses – with 451 ultimately helping Van Damme's character fight back against the demons, inmates and prison authorities making his life hell.
He forms bonds with a couple of other inmates but they both meet a grim end because, hey, that's what life in a corrupt Russian prison is like, apparently.
READ MORE:
Lawrence Taylor Brings the Hits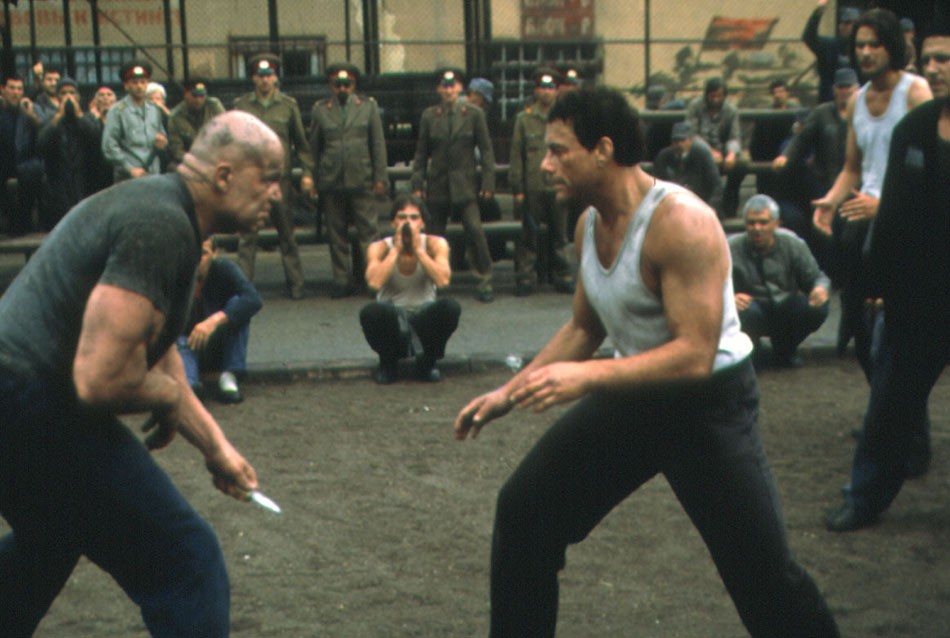 A former American Football favourite who embarked on an all-too-brief acting career, Taylor delivers a surprisingly impressive performance here, with the part of 451 split between snarling physical attacks on pretty much everyone around him and dramatic monologues dubbed over scenes depicting Van Damme's LeBlanc at his lowest ebb.
He's perfectly cast for both with Lam showing his skill again to draw out a surprisingly powerful turn from a sports-star-turned-actor – something he would later struggle to get from Dennis Rodman on the ill-fated Simon Sez.
Despite obvious budgetary limitations, Lam delivering an effective depiction of life in a grim Russian prison, even if it does ultimately serve as the setting for a Bloodsport-style Kumite fighting tournament of sorts.
READ MORE:
In Hell's Ultimate Legacy
Overlooked on initial release direct to video, In Hell hasn't aged quite as well as The Shawshank Redemption – it's got a decidedly lo-fi feel while some of the supporting performances are wooden/borderline offensive to say the least.
But it proved to be a wake-up call for Van Damme, who suddenly realised himself a more-than-capable actor and went on to enjoy a career renaissance of sorts with films like JCVD.
Combining a distinctly human performance with the usual action-led entertainment and occasional moments of unintentional hilarity, when it comes to Ultimate Action Movies In Hell kicks The Shawshank Redemption's ass.

---
What are your favorite memories from Van Damme's 'In Hell'? Let us know in the comments or on our Facebook page!