No word on Nicolas Cage and John Travolta reprising their face swapping roles.
These are truly unsettling times. We have OFFICIAL news from Deadline that Paramount Pictures is developing a reboot / remake of the 1997 action classic Face/Off! And with that, truly nothing is sacred anymore.
Face/Off – the original one – stars John Travolta and Nicolas Cage in an ultimate blend of action and odd-ball sci-fi comedy. And it features great cinematic action moments like this.
Nicolas Cage in 'Face/Off' – The 90s Action Hero We Never Knew We Needed (Part 3)
Is a Face/Off Remake Happening?
This is not just a rumor, folks! Paramount has assigned the reboot to writer Oren Uziel whose only credits seem to include Sonic the Hedgehog (not yet released) and The Cloverfield Paradox. The Fast & Furious producer Neal Moritz is on board as well along with Executive Producer David Permut.
No word on the involvement of Woo, Travolta or Cage – but it seems highly unlikely any of them would be involved.
An Unsettling Trend of Reboots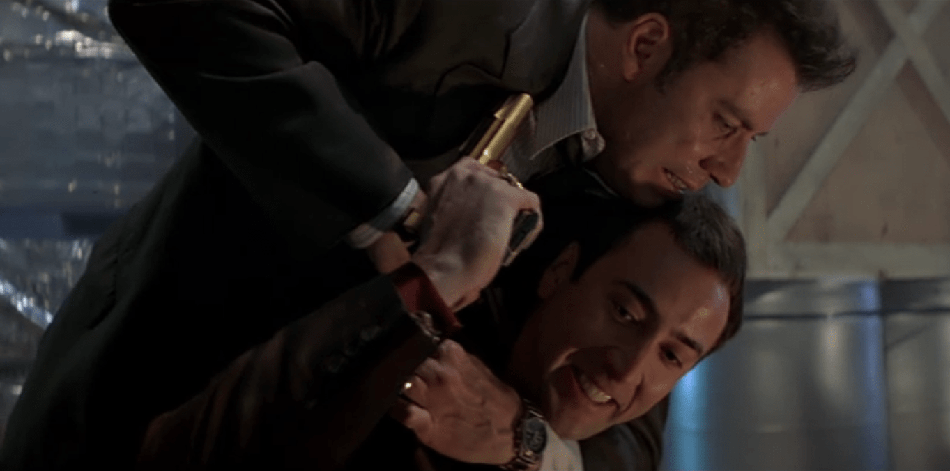 If this is a money grab, it's in bad taste and probably not a great idea. Apparently Hollywood is just bursting with new ideas on which old 80s and 90s action movies to remake. Adding Face/Off to a list which includes:
And, we can probably be sure at this point that this list is very much incomplete. So, hold your original loved movies tight, and pray that reboots aren't coming for them. RIP Face/Off, we'll always cherish your insanity of existence.