Another Martial Arts Actioner from the Ultimate DTV King Gary Daniels!
Ladies and gentlemen, UAMC readers, I now have another worthy candidate to watch right alongside Die Hard around Christmas time….and that is RIOT! This movie is like a gift from Santa Claus himself, by way of PM Entertainment.
Martial arts expert and DTV king Gary Daniels stars in this theater-worthy actioner as a decorated SAS officer that is stateside to help train the troops here. His best buddy is played by boxing legend Sugar Ray Leonard and they are in the middle of some of the worst city-wide riots and mayhem you could imagine.
Jeff Speakman's Solid and Reliable Action in 'Scorpio One' (1998)
Gary Daniels and Sugar Ray Leonard
It is all happening on Christmas eve. The one and only Charles Napier (Rambo II/Hard Justice) plays a British ambassador whose daughter is kidnapped by a very large gang in the middle of all the chaos. It goes way deeper and is more personal as the movie goes along, lets just say. Of course Napier recruits Daniels to be the guy to go in with a briefcase filled with $2 million in exchange for the ambassador's daughter and her friend.
One of the movie's first scenes shows Daniels saving a couple of stupid neighborhood kids who were left home alone and tried to cook a pizza in the oven, while it was still in the box. He kicks down the door and saves the day. Later on he gets a call from his old Army buddy played by Sugar Ray Leonard to shoot some pool at this bar.
What ensues is one hell of an epic bar fight. While watching, I was thinking to myself, this is worth the price of admission alone! Watching Daniels and Sugar Ray fight side by side…and what's crazy, is the film only gets better from there!
Ultimate Action, Explosions, Chases and Stunts!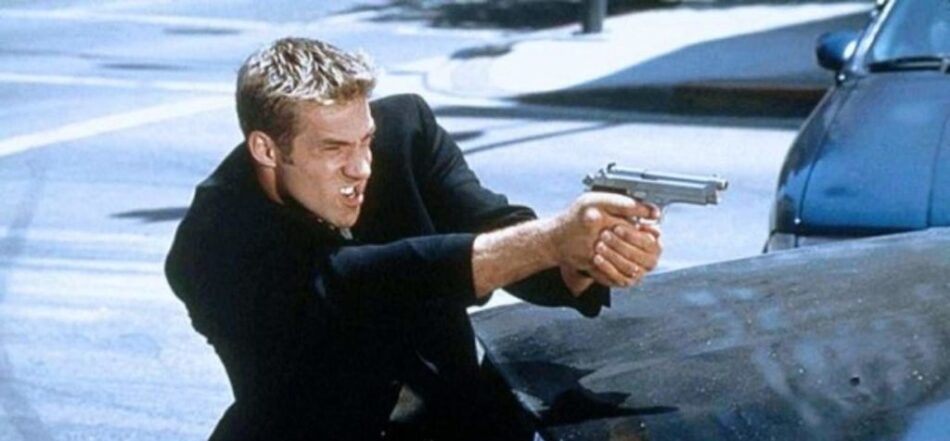 The action never lets up and the many fight sequences are absolutely fantastic. Like I mentioned earlier, this was a direct to video offering of course, but the numerous set pieces, explosions, chases and stunts really make you think you are watching a bigger budget theater blockbuster.
From Daniels getting chased through the city streets by goons in full hockey gear, to getting chased some more later in the movie by baddies on dirt bikes. The stairway fight, the junkyard extravaganza. I could go on and on. Daniels really gets to let loose and get creative – some truly memorable sequences.
As I said, as the movie goes, the plot thickens when we find out who is really behind the kidnapping, not just some street gang as the movie makes you think for a while. We finally get to see Robert Kilpatrick's IRA terrorist character and his crew of commandos.
What a presence Kilpatrick has, from his iconic role as the Sandman in Death Warrant, to Under Siege 2, to Open Fire, to Eraser and to this one, he is definitely a genre staple.
UAMC Review: Parole Violators is Stunt-Filled Ultimate Action Glory
Another PM Entertainment Classic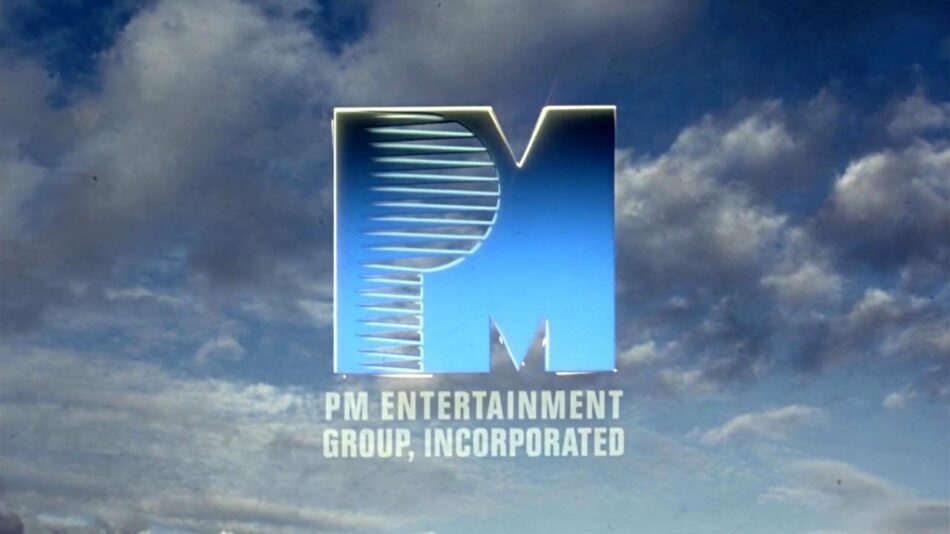 Sugar Ray Leonard did well with what turned out to be a limited role, while the rest of the cast was solid as well. The Elizabeth Berkley look-a-like Paige Rowland as Gary's ex-fiancee. Veteran actor Kenneth Tigar (Lethal Weapon 2 &3) as a reporter, who also played a very similar character in another Daniels flick, Rage. Thom Barry (The Fast & Furious/Space Jam/Independence Day) as a reluctant family man who takes Daniels and Rowland in and helps them out.
90s action connoisseurs like myself, know PM Entertainment very well. Giving us countless underrated action classics. So when I say that Riot is now my favorite PM movie, it is a big statement! I will also say that this is now the definitive Gary Daniels movie in my eyes!
Die Hard at Christmas time. Now Riot at Christmas time. Make it an annual tradition as well! Riot is an ultimate action classic.