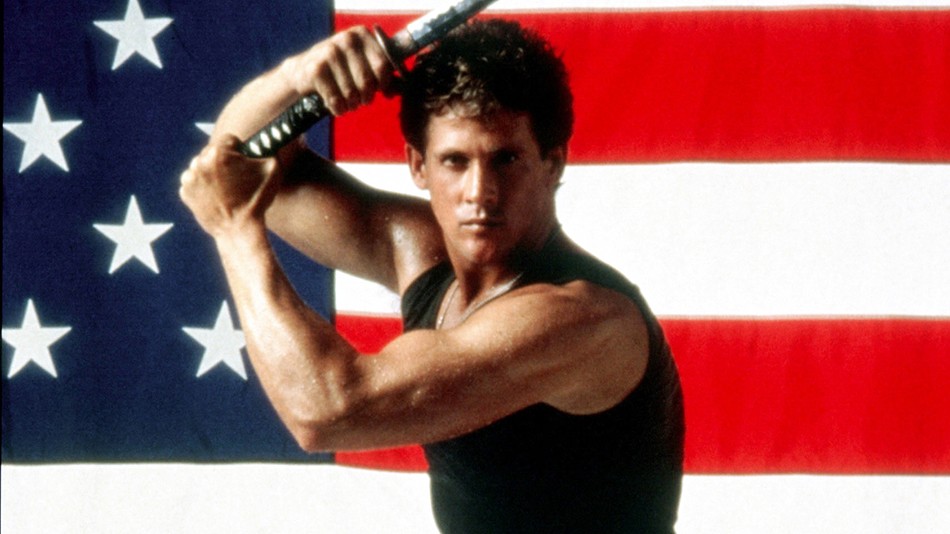 Action movies for patriots of the most ultimate country ever – America!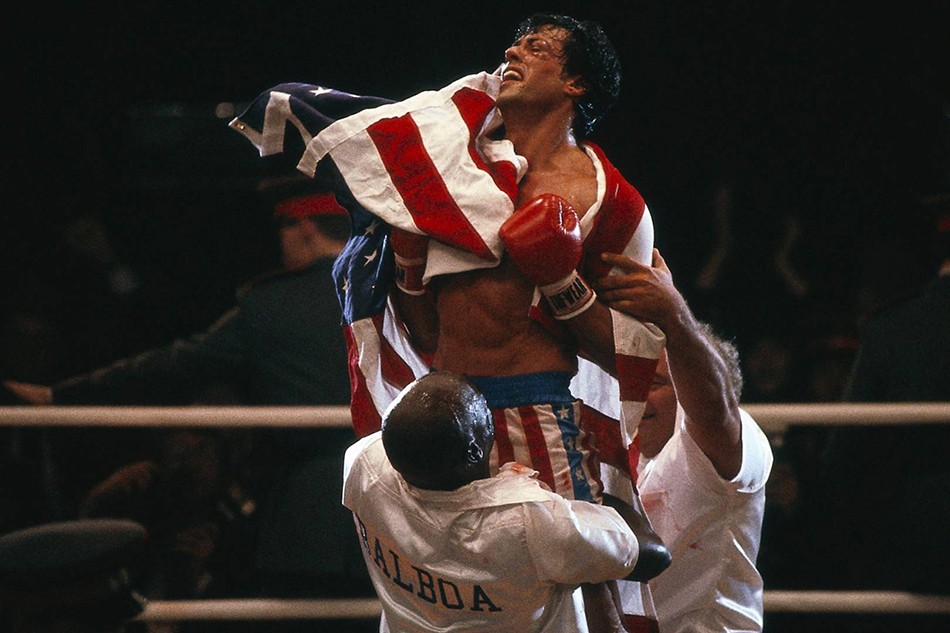 USA! USA! USA! Three simple letters chanted from the depths of our collective American lungs. But what do those letters mean? They mean that America is hands down the most ultimate action movie centric country in the world. Period.
So whether it's the Fourth of July or just a hot afternoon and you got cool beer in front of you, here are some of the most ultimate action movie classics to pop into your VCR to celebrate the ol' Red, White and Blue.
Why not start off with an ultimate Cannon Films classic! American Ninja is the stuff of ultimate action lore. Starring the incredulous Michael Dudikoff in – what should be – his most patriotic role of all time as Pvt. Joe Armstrong – an ultimate ninjutsu expert.
In an epic showdown, Joe shows his true American grit in taking down the Black Star Order as any dutiful soldier or citizen should. American Ninja was such a hit for Cannon Films that it would go on to spawn four sequels:American Ninja 2: The Confrontation (1987), American Ninja 3: Blood Hunt (1989), American Ninja 4: The Annihilation (1990), American Ninja V  (1993). All of which highly recommended for American movie viewing appreciation.
Celebrating Cannon Films' Greatest Action Movie – American Ninja (1985)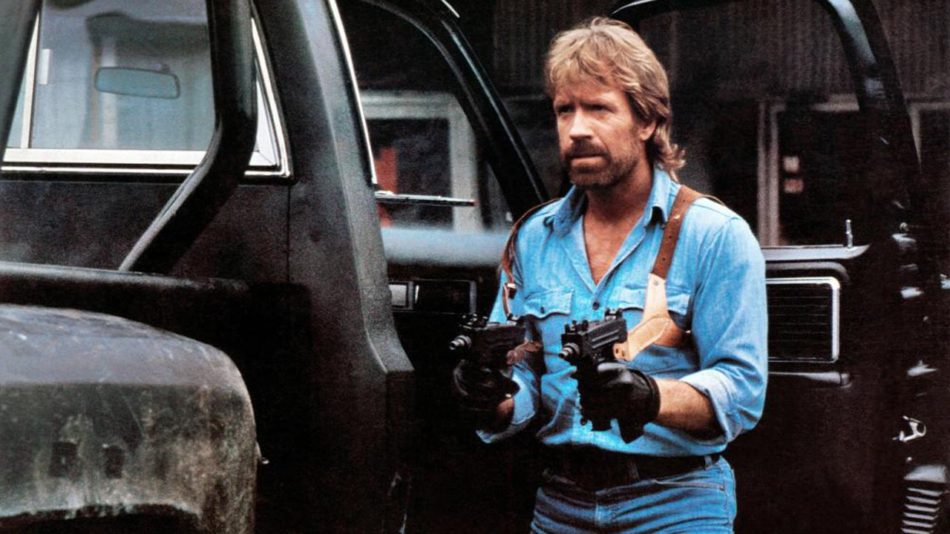 As far as American ultimate action movie heroes go, Chuck Norris might be the most personified of Old Glory. And this is doubly true in Invasion USA where Norris portrays Matt Hunter, who is mad as hell once his friend and mentor John Eagle (is there a more American name?) is gunned down by invading communists.
Invasion USA is also noteworthy for being one of the most ultimate Christmas films of all time, as the invading communist hordes wage a full war on Christmas and America at the same time in Florida. Of course, Invasion USA is also a Cannon Films classic (and the first of a six feature deal Norris signed with Cannon following the success of his Missing in Action films).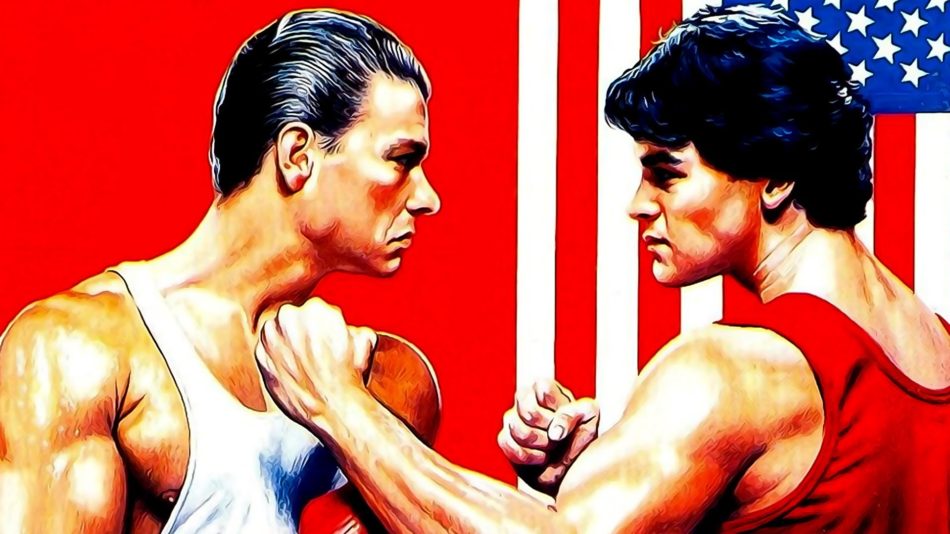 As far as action movies go, it's kind of a shame that it's still not the 1980s and Americans aren't still feeding off of the cold war and battling communism as a subject matter for every movie. But as relics of action movie past go, No Retreat No Surrender is about as patriotic as they come.
Ostensibly a Karate Kid meets Rocky IV film, we get to see Jean-Claude Van Damme in one of his first on-screen speaking roles as the evil Russian karate bad guy Ivan Kraschinsky up against regular American karate kid Jason Stillwell (Kurt McKinney).
There's one catch, in true American style, Jason has been trained in Karate by the ghost of martial arts Bruce Lee. The ultimate showdown at the end might be the most American cinematic moment ever.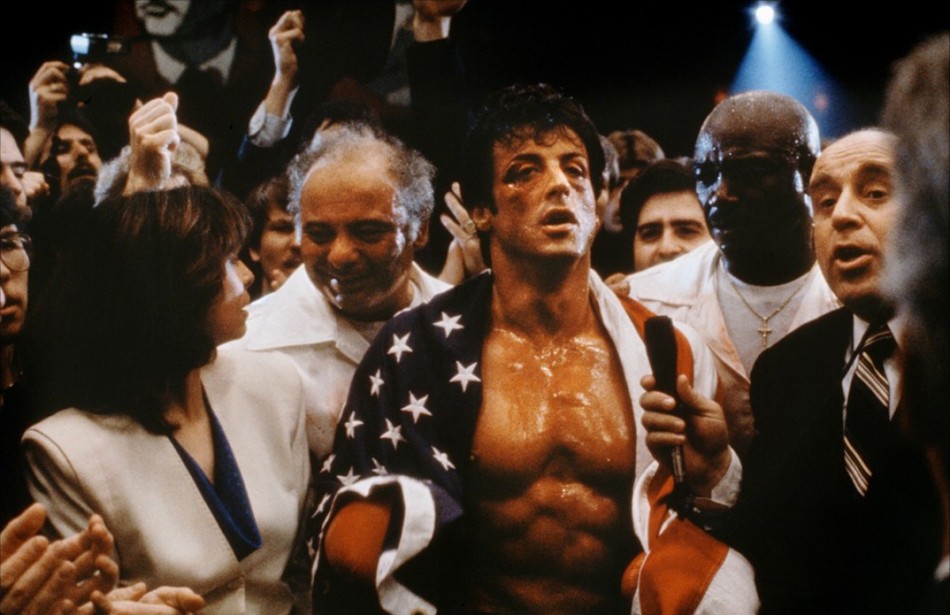 Similarly, Rocky IV is the most ultimate American triumph of the great Sylvester Stallone. In what started as an up-and-coming indie boxing film in 1976, Stallone's Rocky finally went from nobody to American savior in his Rocky IV bout against Dolph Lundgren's Ivan Drago – the Soviets' prize Champion boxer and a Soviet Army captain.
From the American workout anthem montage, to the upset of the century – which we can all assume single handedly put the cold war to rest – Rocky IV is about as American a movie as they come.
Sylvester Stallone Reveals his one Major Regret From Rocky IV
Ah, Top Gun. While a little light on the classic "action" for the genre (it's very much also a thriller and a romance film), Top Gun makes up for its genre flaws with its pure, unbridled patriotism at every turn.
Tom Cruise's Pete "Maverick" Mitchell embodies everything America is about. He's young, he's reckless, he blazes his own path and he looks damn good while doing it. Plus, with a soundtrack that's an absolute banger, it's a perfect movie to have one in the background for any 4th of July BBQ or party.
10 Examples of How 'Top Gun' is The Ultimate '80s Action Movie
Without getting into the largely un-ultimate 2011 sequel Independence Day: Resurgence, the Will Smith and Jeff Goldblum buddy action thriller is of course one of the best choices for any 4th of July viewing.
While not released in the '80s action heydays, it still shares many similar ultimate action tropes and includes enough hard hits and classic one-liners to provide some solid entertainment. If anything, it should be watched by all Americans every morning just for President Bill Pullman's Independence Day speech.
---
What's your pick for the most American action movie of all time? Let us know in the comments!