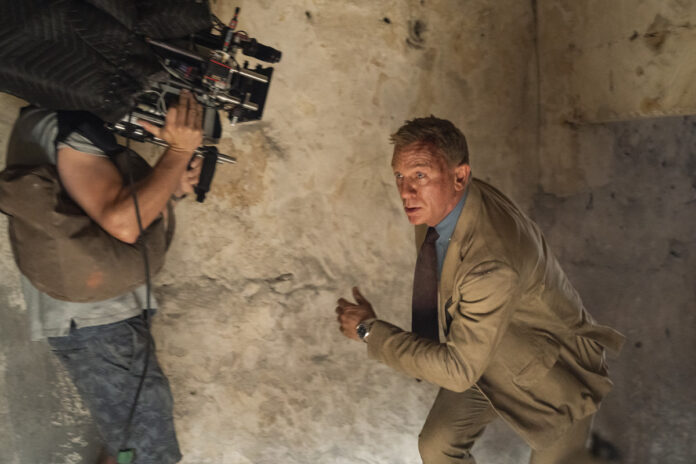 Director Cary Joji Fukunaga promises 'No Time to Die' to be James Bond's "most challenging mission" ever.
The second videoblog for No Time To Die, the 25th James Bond film, was released moments ago and featured director Cary Joji Fukunaga, who not only replaced Danny Boyle taking the helm of the movie but also got writing credits for the story and screenplay along Neal Purvis & Robert Wade and Phoebe Waller-Bridge.
"For me, as a writer and director, it was essential to rediscover Bond", the filmmaker opens by pointing out that No Time To Die will deal in part with an experienced field operative as James Bond in a new world.
A Cary Joji Fukunaga 007
This is nothing new to the series: GoldenEye was perhaps the first movie to acknowledge that a man in the battlefield was old-fashioned in a world where technology controls everything and so did Elliot Carver, the media mogul villain of Tomorrow Never Dies. This idea was later reworked in the Daniel Craig era with the two films directed by Sam Mendes, Skyfall and SPECTRE, where characters like Q or Max Denbigh questioned the importance of sending an armed operative like Bond to achieve a mission. Far from the movies, John Gardner's novels that continued the narrative of Ian Fleming in the 1980s and 1990s also placed Bond in situations where the 00 section was dissolved and MI6 was losing face over new technologies.
Another strong point Fukunaga makes is stressing the importance of the gunbarrel sequence: "The white dots on the screen. The adrenaline starts pumping. Then Bond turning towards the barrel and firing. When that comes on the screen it's like… settle in and get ready for a ride". Many Bond fans were a bit disappointed when this iconic Bond opening was relegated to the end of Quantum of Solace and Skyfall for aesthetic decisions. In the case of SPECTRE, the opener was back where it belonged only to fade to black to introduce a title caption reading "The Dead Are Alive" before getting us to the first scene of the film. Given Fukunaga's passionate words on the gunbarrel and a set-visit article reporting that Craig shot this in tuxedo makes the traditional fan hope and believe that we will get a classic take this time to antecede the prologue of the film, which is said to take 20 minutes (the longest of the series, after The World Is Not Enough) and include sequences shot in Norway and Italy, specifically in the ancient town of Matera.
Latest 'No Time To Die' Trailer Could Change Everything… Or Nothing
James Bond Out of Retirement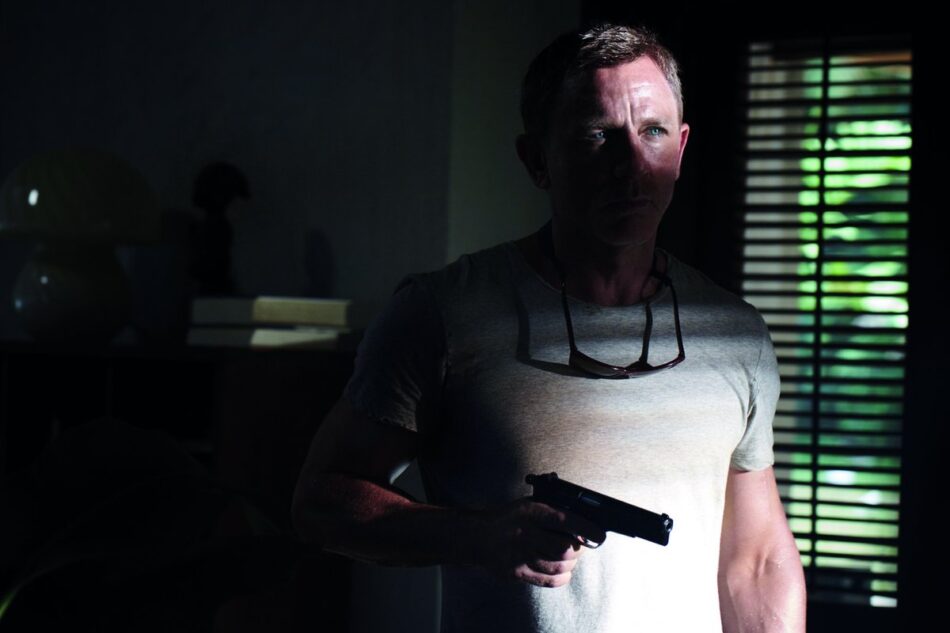 Fukunaga describes the retired James Bond as a "wounded animal" after five years of retirement, something reminiscent of the first chapters of Ian Fleming's Thunderball novel when, out of duty and assigned to paperwork, Bond is not pleased with himself. Similarly, the creator of James Bond has a couple of times admitted that while he enjoyed his retirement in Jamaica he wasn't really happy man and his marriage to Anne Rorthermere didn't fulfill him as much as he hoped. We have yet to see how Madeleine Swann's "betrayal" fits in this context, which is what makes Bond find some peace and relaxation in Jamaica (not so curiously, the place where Fleming retired) until Felix Leiter comes to ask him for a favor involving Cuba, a country the CIA can't intervene.
In No Time To Die, it also appears that "the people close to Bond are at great risk", something that happened in Skyfall with Judi Dench's M and in SPECTRE with the 00 section, put away by Andrew Scott's character C, a Whitehall bureaucrat and Ernst Stavro Blofeld's mole. This also means once again a bigger intervention of the MI6 team (M, Q, Moneypenny and Tanner) which was given a lot of protagonism in the Craig films and there is the yet unknown background to Madeleine Swann, whose father was a SPECTRE agent and has apparently shared a past with Safin, the mysterious antagonist played by Rami Malek. Knowing of Bond's protective antics, there is a chance that the reason he parts ways with her is to avoid putting her at risk only to find out later in the movie, when he "loses control" as per the scenes we saw in the trailer, that Madeleine's intervention and knowledge of SPECTRE through her late father is essential to reach Safin.
James Bond: Ultimate Thoughts on the 'No Time To Die' First Trailer
Ultimate Action in 'No Time to Die'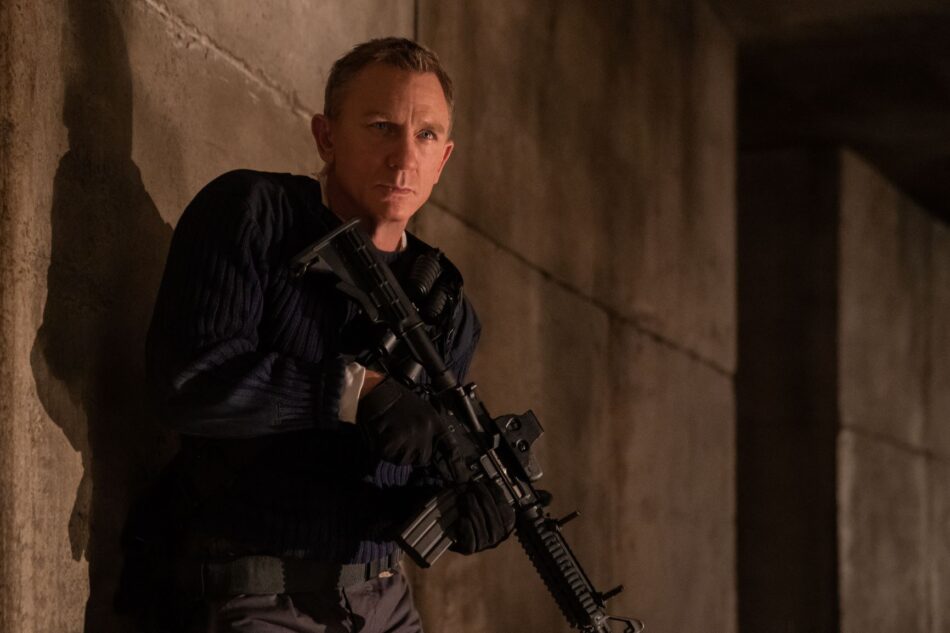 The film's mastermind is described by the director as "more dangerous than anyone he's ever encountered" and "smarter and stronger than SPECTRE". This idea, along with the massive spectacle of action we are offered in the 100-second featurette, makes us think that the producers have indeed pondered the success of Mission: Impossible – Fallout, where a prolongation of The Syndicate known as The Apostles are out in force creating havoc all over the world and part of their activities involve a prison break-out of their mastermind Solomon Lane.
Blofeld's participation in No Time To Die seems to be small in the trailer as he's locked up in a high-security cell, but the credits placing Cristoph Waltz among the principal cast imply otherwise. So, there is a very good chance that far from being confronted in a gang war, Safin and Blofeld are in fact accomplices. And while we still ignore in which way Safin is "playing god" it seems we are being lead into a truly megalomaniac villain in the mold of Karl Stromberg and Hugo Drax from The Spy Who Loved Me and Moonraker, two of Roger Moore's more expensive and extravagant James Bond films.
After the moderate action scenes of the previous two Bond adventures, it appears No Time To Die will be incredibly action packed: "From the moment he's called to action to the end of the film, it's a race not only to save the world but their lives", explains Fukunaga. Footage from Land Rovers and motorbikes chasing each other in the Scottish forest doubling for Norway or fierce shootouts in what it appears to be Safin's lair gives the film that dynamic videogame look we have been missing in many films of the Craig era where drama took the time of many scenes, particularly Skyfall and SPECTRE.
We are promised to see the final chapter of the Daniel Craig pentalogy with No Time To Die and Fukunaga makes a high-stakes bet by promising us "the most challenging and difficult mission" Bond has endured. "Everything that was left unsaid will finally be said", the director insists. In less than two months we'll know what he exactly means with that.
Film stills by Nicola Dove, copyright MGM/United Artists Release/Universal Pictures/Danjaq.