AKA 'The Fighter' this martial arts western kicks some serious butt!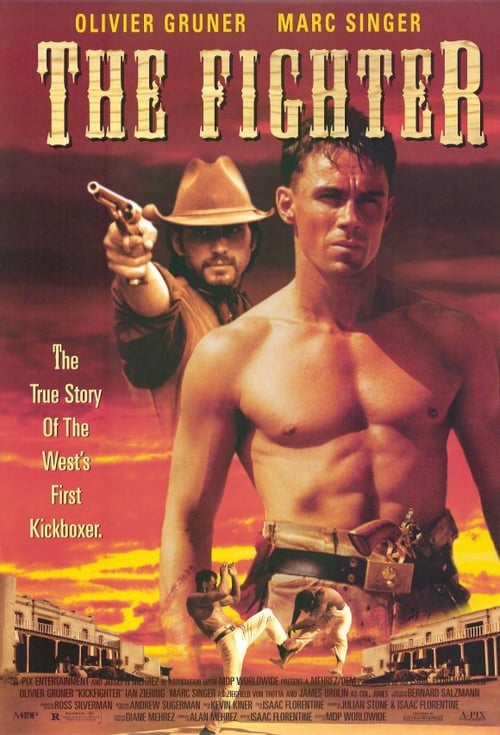 The pairing of director Isaac Florentine and already established star Olivier Gruner was a dream come true for fans who flocked to the video store shelves in search of their next fix. This kickboxing-western gem is something every b- movie fan should seek out immediately.
Before we dive into the movie itself, let me give you a little background on the action director genius that is Isaac Florentine. He has a certain style and magic to his fight choreography that is just a blast to watch and genre fans can easily pick out when they are watching one of his films. Having a background in martial arts himself, (training in karate since the age of 13), Florentine has brought that knowledge to his filmmaking over the years.
From Undisputed 2-4 with Scott Adkins, to Bridge of Dragons with Dolph Lundgren, to The Shepherd with Van Damme, to Cold Harvest with Daniels and Genesse, it is no secret that he is beloved by martial arts action fans, including myself. One of my TV show obsessions growing up was the series he helmed called WMAC Masters.
Scott Adkins Finds His Ultimate Form in 'Boyka: Undisputed' (2016)
Olivier Gruner Deserves Some Ultimate Recognition!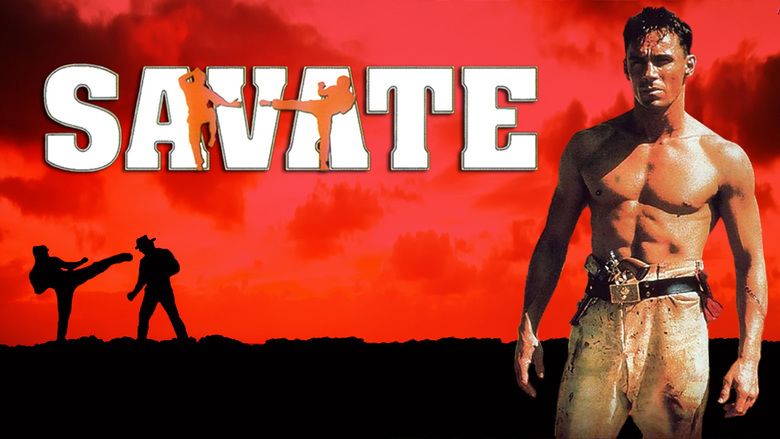 As for Gruner, the guy is a real life tough guy and soldier, as at 18 he joined the Special Operation Forces of the French Navy. He later became the first ever French kickboxing champion and held other titles in the sport as well, before becoming one of the kings of action movies in the 90s.
Now to one of Florentine's earliest films – Savate, which after finally tracking it down, has got to be up there with his best work, thanks in large part to the film's star Olivier Gruner.
The film's western time period setting makes it pretty unique compared to a lot of what was coming out at the time and they execute it well, complete with an epic western music score throughout. The film is set in the year 1865 and sees Gruner as a French officer who finds himself in the states in search of his commander that murdered his best friend.
His commander played by Marc Singer (The Beastmaster), who turns in a hilarious over the top performance, while still getting to show off his fighting skills, as he holds a black belt in kung fu.
Farmers, Scream Queens and More!
A supporting cast of familiar faces always makes the movie watching experience so much more fun. In his travels, Gruner crosses paths with a couple of farmers – Ian Ziering (Beverly Hills 90210/Sharknado) and and scream queen Ashley Lawrence (Hellraiser/Outside the Law). Ziering and Lawrence are in a struggle for their home and land as a rich landowner is wanting to take over by any means necessary.
Gruner and Ziering's scenes together are especially fun to watch as Gruner attempts to train him in the ways of the French kickboxing art of Savate.
Not to directly spoil anything, but one of the two (Ziering and Lawrence) gets killed, so Gruner ends up entering a fighting tournament to get the money for their land.
I should mention that one of the other townspeople is none other than Donald Gibb (Bloodsport) and I loved seeing him in this. He provides one of the funniest quotes in the movie. There is a fly buzzing around and Gruner takes it out near a window with one of his swift kicks. Gibb apparently didn't notice the fly and this leads him to snicker and say "You're putting your future in the hands this Frenchman who can't even break a window?!"
Daniel Bernhardt Keeps the Kumite Alive and Kicking in 'Bloodsport 3'
But How Ultimate is the Action?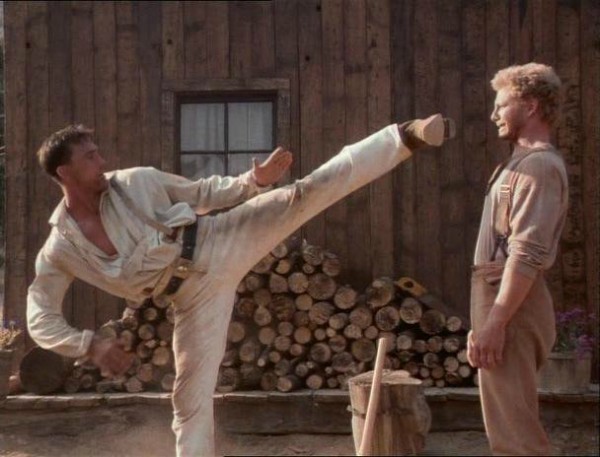 The fights are a plenty throughout and Gruner really shines! I'd go as far to say that this is my favorite role of his now. His roundhouse and jumping back kicks are some of the prettiest and most lightning quick I've seen on screen.
He toys with most of his would be attackers and it is without a doubt entertaining to watch. The best tourney fight before the main battle, sees Gruner going up against Erik Betts aka The Panther from WMAC Masters. Very cool that Florentine brought him in for this too where he gets to show off some sweet capoeira moves.
The before mentioned Commander Marc Singer has one of the funniest names in film history…  Ziegfield Von Trotta! Hell yes. The final fight between the two is an epic battle that goes from the ring to a nearby church. It is worth the wait and let's just say, eye-popping (you know what I mean if you've seen the movie).
Rounding out the rest of the cast is the legendary James Brolin (The Amityville Horror/The Expert) as a Colonel as well as Rance Howard (Universal Soldier), Michael Palance and Raleigh Wilson.
Florentine had a thing for martial arts movies in a western setting. With his first film being Desert Kickboxer, to Savate to Cold Harvest. I'll be getting to the other two for you UAMC readers in the future, but right now, I am telling you to grab your six-shooter and seek out Savate!