Another Daniel Bernhardt DTV action classic!
Swiss born martial artist Daniel Bernhardt's stint as a leading man in action movies, while short lived, was nonetheless memorable and he definitely left his mark on the DTV (direct to video) action genre of the 90s and early 2000's. In the UAMC spotlight today is 1997's Perfect Target.
Perfect Target sees Bernhardt teaming up with director Sheldon Lettich, who is a legend of the genre himself. Lettich is best known for his work with Van Damme, writing the screenplay for Bloodsport and directing and penning others such as Lionheart and Double Impact.
Not to mention Rambo III and Only the Strong. Lettich always had a signature way of storytelling, bringing unique locations and a sense of adventure that has always added a level of depth to go along with the action. He does that here with Perfect Target.
Interview: Sheldon Lettich on Bloodsport, Van Damme and Stallone
Daniel Bernhardt and an Ultimate Cast
(Editor's Note: was only able to find a French-dubbed trailer for Perfect Target, which actually looks pretty badass. But the movie is in English.)
Bernhardt plays an ex-green beret who is now a mercenary. He is brought in by a couple former associates to protect the president of this foreign country. Little does he know, it is all a ruse to set him up as the fall guy for their assassination plan. To make things all the more interesting is that his former associates are none other than Brian Thompson (Cobra) and the man of your nightmares, Freddy Krueger himself, Robert Englund.
I think they both help elevate this film in every scene they are in. Seeing Thompson re-team with Lettich after appearing in Lionheart years before and it was especially cool seeing Englund pull off the role of a corrupt Colonel, which was pretty different for him, but he still was able to inject his unique, unhinged and at times, humorous personality.
Bernhardt and another member of the team who was set up, played by Jim Pirri (Ring of Steel), go on the run and end up making it into the jungle, where a lot of the movie takes place. They meet up with Pirri's sister who happens to be the leader of a rebel group of soldiers. They end up helping each other and Bernhardt teaches the group fighting and shooting techniques.
Pirri's sister and rebel leader Dara Tomanovich (Bio-Dome/Back In Business/Mortal Kombat Conquest) does well with her role and develops feelings for Bernhardt, much to the dismay of Pirri who buts heads with Bernhardt all throughout the movie. All the while, Juliet Rosen (The Mask of Zorro) is trying to step in as the new president, you can guess if she was involved in the assassination or not.
A Case for Daniel Bernhardt and 'Bloodsport 4: The Dark Kumite' (1999)
Plenty of Fights and Action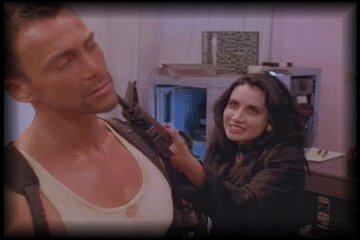 While there are not as many fights some of Bernhardt's other efforts, Bernhardt gives a commendable performance and Lettich explores the characters well. We still get the action too.
Fight highlights:
The opening of the movie sees Bernhardt taking in a 'cockfight' at a bar. He takes on multiple guys and gets to prove he throws some of the best kicks in the genre.

Bernhardt and Pirri have a memorable showdown in the water, near a waterfall.

The end fight we've been waiting for between Thompson and Bernhardt, while still solid and giving Thompson a rare time to show off his fighting skills a bit too, I feel could have been even better. And oddly, Bernhardt doesn't get a final face to face with Englund, Pirri gets it. Still an exciting finale.
There are some good shootouts thrown in too, letting Bernhardt build up a nice killcount.
The Birth of John Wick?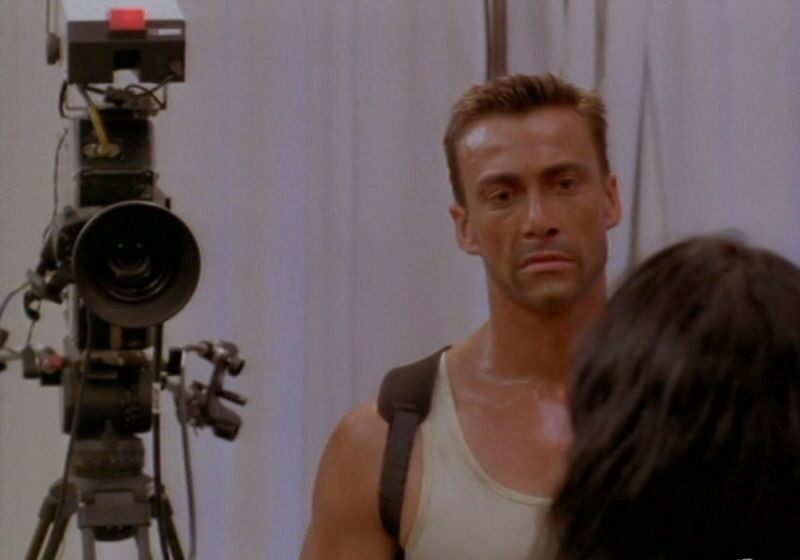 Also worth noting is that helping out behind the scenes with stunts and fights were Chad Stahelski (John Wick franchise director) and David Leitch (John Wick franchise producer). Bernhardt brought them into his projects and now these days, they bring him in for their films.
You can actually read up more about Lettich's work with the future John Wick directors (as well as their potential plans to reboot Bloodsport) here!
UAMC News: 'John Wick' Directors Looking to Helm 'Bloodsport' Reboot
Perfect Target is an overlooked gem from Lettich and his directorial efforts and should have been one of the vehicles that launched Bernhardt into bigger stardom.