A perfect farewell to the legendary Chuck Norris!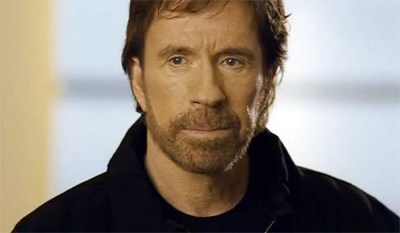 The early 2000s were an odd time for action movies. The landscape changed because of innovative movies like The Matrix and it is when comic book/superhero films started to take hold as well. But then we had our old school heroes still doing what they do.
Van Damme, and Lundgren didn't miss a beat, even if their movies weren't seen on the big screens anymore. Chuck Norris, while a little older than the previously mentioned two, was winding down with the massively popular Walker, Texas Ranger TV series, while still putting out films here and there – probably the crowning jewel of Chuck's later career is his final starring role in 2005's The Cutter.
Chuck Norris vs Daniel Bernhardt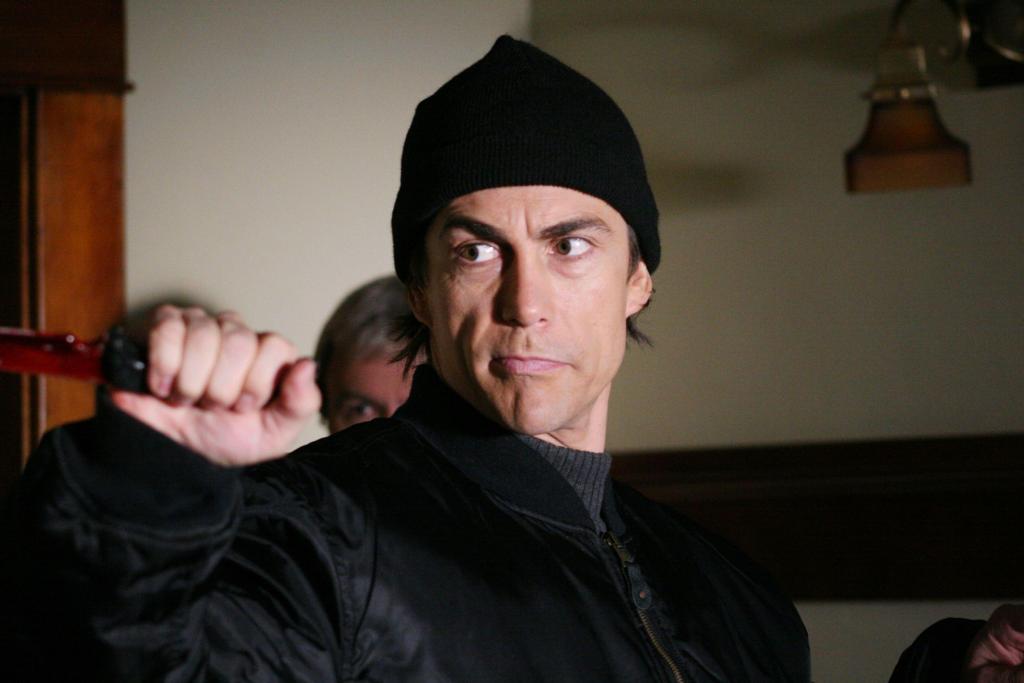 Taking on Norris in his swan song was one of my underrated favorites of the 90s DTV (direct to video) genre, Daniel Bernhardt (Bloodsport 2-4). Up until this point, we were used to seeing Bernhardt as the hero, but he showed his versatility here and pulled off the evil, but deceivingly charming bad guy quite well.
This was a pretty well done actioner in all respects, the story had some layers to it involving history and a little mystery. In the opening, we are introduced to Bernhardt's character who flies in on a hang glider into a diamond digging expedition and proceeds to kill everyone there, including betraying his partner in crime. He takes off with these incredibly rare stones and we immediately see what kind of guy he is.
We first see Norris back stateside tracking down a missing girl, finding her, only being too late. We get to see Chuck can still go right from the get go, and even showing a bit meaner and more intense side of him that certainly isn't seen in Walker. He throws a guy out a window, folks! His character is haunted because of those events.
Great Action Character Roles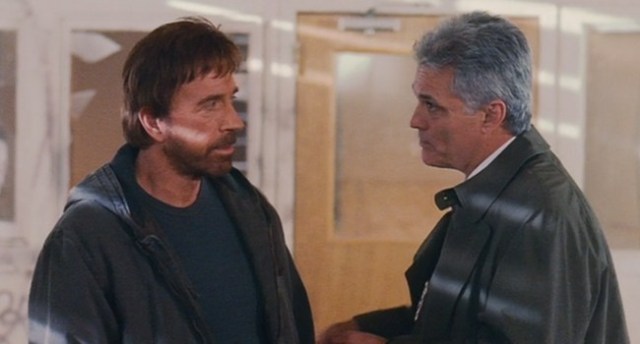 As I previously stated, Bernhardt sells the role of the bad guy very well, his character is a chameleon as they say in the movie, the king of disguises. He arrives and proceeds to track down this older, expert diamond cutter played by the legendary Bernie Kopell (The Love Boat). Not to the viewers surprise, he ends up being taken and held hostage by Bernhardt until he does what he is told.
Joanna Pacula (Tombstone) plays Kopell's daughter who recruits Chuck to help her find her dad and to find out what's going on.
The rest of the all-star cast includes Todd Jensen (Target of Opportunity/Cyborg Cop), Marshall R Teague (Roadhouse/The Rock/Armageddon/Special Forces), Tracy Scoggins (Babylon 5/Lois & Clark), Deron McBee (American Gladiators/Mortal Kombat Annihilation), Dean Cochran (Target of Opportunity/Air Marshall) and even Chuck's younger brother, Aaron Norris, who gets in on the action and has a quick, but nice fight with Bernhardt.
The Documentary Story of How Chuck Norris Defeated Communism
Chuck Norris Still Delivers the Goods
There are several times Chuck gets to show off he can still deliver with the hand to hand stuff and the gunplay. The fights are really good and hard hitting. Unlike some of his other roles, Chuck takes quite a few hits and even loses a fight at one point.
There are two fights between him and Bernhardt and they are both amazingly choreographed, one in a bus and then the final one in an abandoned building. The final showdown just may be one of my favorite fights of Chuck's career – Bernhardt being showcased very well too.
Thankful to Nu Image Films that in 2005, they let Chuck Norris go out with a bang and while this may be lower budget than a lot of his previous work, it showed why he is the legend that he is.