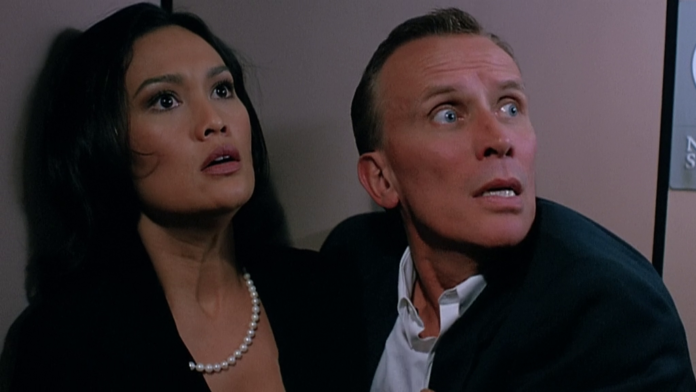 A star-studded ultimate and fun b-movie action gem!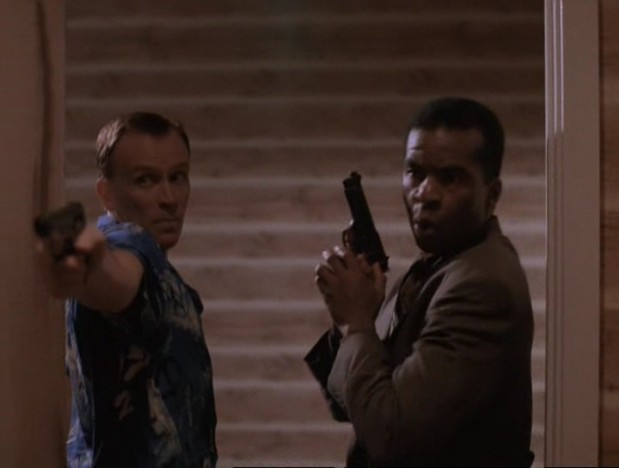 Peter Weller, Tia Carrere, Dennis Hopper, Joe Pantoliano, Martin Kove, Cary-Hiroyuki Tagawa, David Alan Grier, Kevin Bernhardt and Ed Lauter. What a glorious cast that came together for this Nu Image b-movie gem in 1997, Top of the World.
The movie centers around Peter Weller (RoboCop) and Tia Carrere (True Lies/Showdown In Little Tokyo/Hollow Point) as a once-happy married couple. Weller is an ex-cop that just spent 4 years in prison for matters that are revealed later in the movie. What a first day he has a free man – Carrere picks him up only to drive him to Vegas, so they can get a divorce!
Meanwhile, we first are introduced to Dennis Hopper's (Speed/True Romance) big time casino boss character, alongside his associate played by Joe Pantoliano (The Matrix/Bad Boys) as they are attempting to talk down an off the rails, gun wielding Ed Lauter (Raw Deal/True Romance), who just lost big in Hopper's casino, and of course he does not have the money to cover his debts.
A Pretty Damn Ultimate Cast
It is revealed that the new man in Carrere's life is the main man himself, Hopper, so this is where things get interesting. Carrere and Weller end up winning the big jackpot, and at the same time, a heist is going on. So Hopper suspects the 'convict' Weller of providing a diversion to make it all happen. Martin Kove (The Karate Kid 1-3/Rambo First Blood Part II) is the leader of the crew pulling off the heist and joining him is Kevin Bernhardt (Kick Or Die/General Hospital), who also served as co-producer for the film.
Craziness ensues! And as the movie goes, circumstances of why Weller was locked up and why he didn't keep in contact with Carrere is revealed. There is a cool, but predictable twist as to who was behind the whole heist, that makes things crazier. IF YOU DO NOT LIKE SPOILERS, DO NOT READ ANY FURTHER.
Now Things Get Interesting!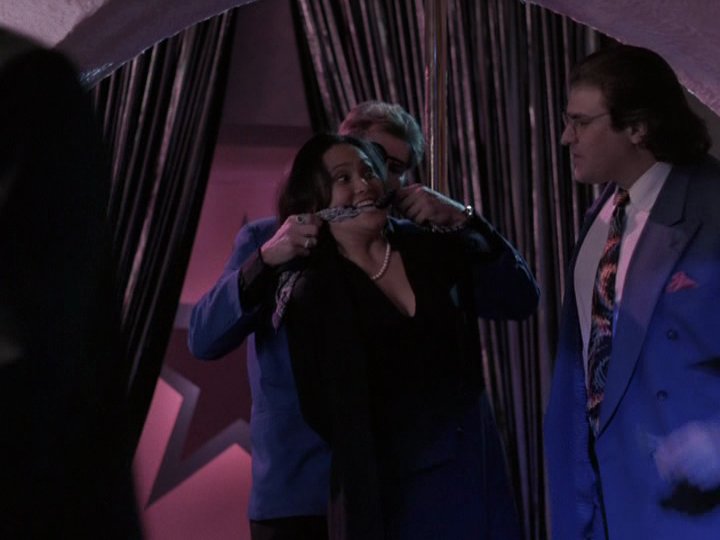 Turns out, behind the whole thing was Hopper himself! Apparently the casino was going under. He was in with a mob boss named 'The Butcher' played by Peter Coyote (Endangered Species/Patch Adams). Hopper hired Kove to rob the place, in an attempt to screw over the Butcher and take the money for themselves.
Also in the mix is comedian David Alan Grier (In Living Color/Jumanji) and Cary-Hiroyuki Tagawa (Showdown In Little Tokyo/Mortal Kombat/Rising Sun/The Perfect Weapon) as a police detective. Yes! You read that right, Tagawa, one of the ultimate old school villains in a rare role on the other side of things, was cool to see, although he didn't have a huge role.
This was essentially a heist thriller, but what a fun ride it was and it wasn't short on the action either. No martial arts, aside from Kove getting to throw a couple cool kicks. There was plenty of shootouts, car chases and stunts. One of the highlights being a car speeding through the inside of the casino!There are some memorable deaths via falls from extreme heights.
Dolph Lundgren at His Absolute Best in 'Army of One' / 'Joshua Tree'
Big Falls and Great Performances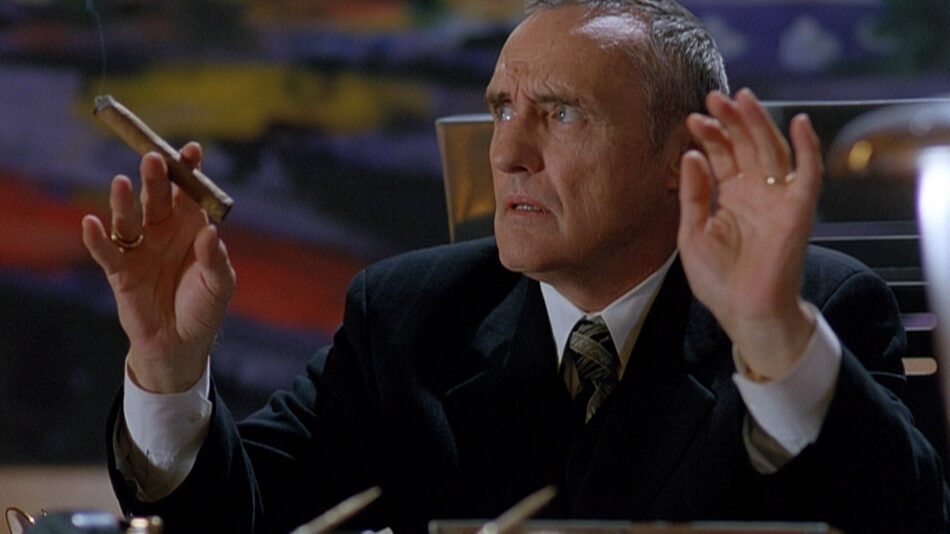 Everyone turns in solid performances. If you know me by now, you know how much I love Tia Carrere! One of the most beautiful leading ladies in 90s action. Weller is his usual, badass self, Hopper makes a great bad guy as always and Kove has a sizeable role too – surprisingly bringing a lot of humor to his character, as the situation keeps escalating, literally and figuratively.
With all this craziness happening, the movie manages to keep a light tone with a theme song and 90s guitar throughout that will be stuck in your head for a while. Who else misses electric guitar driven action? They really don't make them like they used to! Watching Top Of the World is a breeze and is fun from beginning to end! A late 90s, lesser known gem that you can check out now on Amazon Prime.