Jean-Claude Van Damme Was Ridiculously Late to Set When Filming his 'Friends' Cameo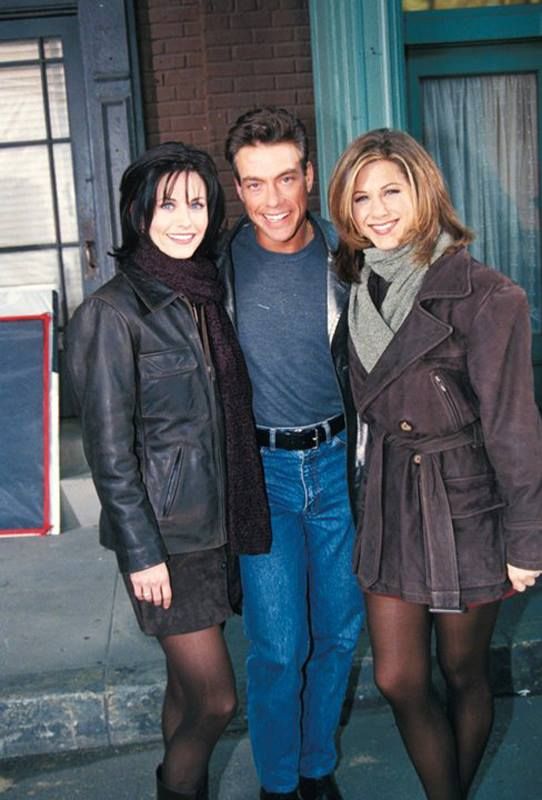 Jean-Claude Van Damme's guest spot on Friends may have looked like fun and games on the small screen but, in reality, it was anything but. The Muscles from Brussels cameoed in the 13th episode of the sitcom's second season, "The One After the Super Bowl" but he wasn't all that popular on set.
I know, shocker right, maybe Jennifer Aniston and Matt LeBlanc aren't big Bloodsport fans? Or maybe they're just more into binging Chuck Norris movies? I'd like to believe that Chandler Bing would host Ultimate Action Movie Club nights to watch crazy VHS action tapes which he would find at the thrift store across from Central Perk – but I don't seem to remember that being a Friends storyline.
UAMC News: 'John Wick' Directors Looking to Helm 'Bloodsport' Reboot
Taking His Van Damme Time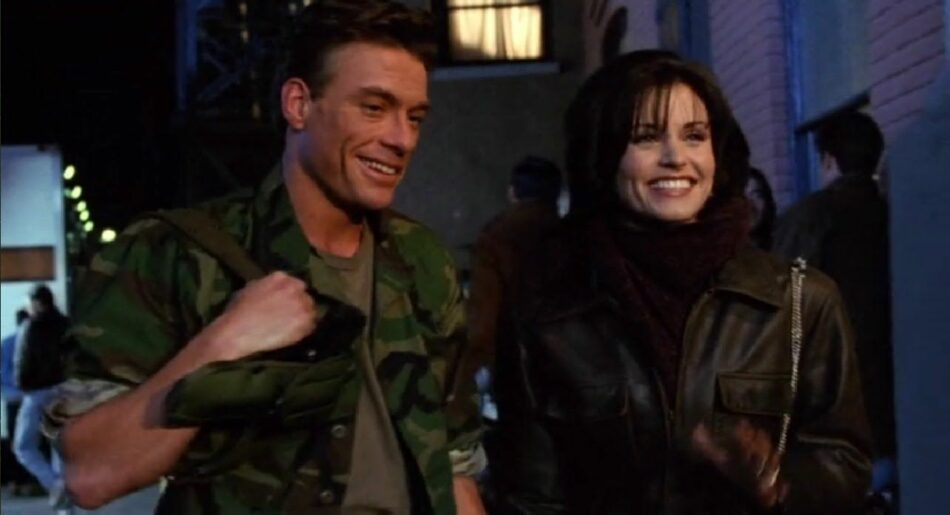 According to USA Today, Van Damme kept everyone waiting for a ridiculous amount of time. A new book called "Generation Friends" by Saul Austerlitz claims JCVD showed up an astonishing 12 hours late to shoot his scenes. The episode sees Van Damme playing a fictionalised version of himself, who is in New York to film the entirely made-up sequel Outbreak 2.
And we're gonna stop right there for a second… Outbreak is indeed obviously a real film. In fact, we reviewed it here at the Ultimate Action Movie Club as a great watch in the time of quarantine. However, the original does not star Van Damme obviously, it stars Dustin Hoffman, Rene Russo and Morgan Freeman. Which means in the Friends-verse, we have a Van Damme sequel which hopefully would have been theatrically released and not DTV.
The full film title is Outbreak 2: The Virus Takes Manhattan and you can read more about it on the Friends fandom wiki here. We also learn that "Ross' former pet monkey, Marcel starred in the film along with Jean-Claude Van Damme," which frankly sounds AWESOME!!
The Set of Outbreak 2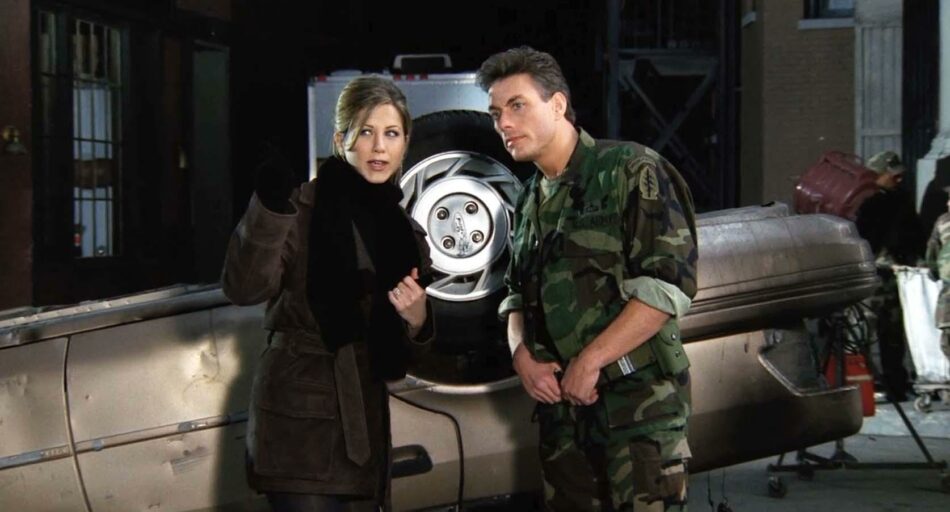 When Monica and Rachel visit the set to see Ross's pet monkey Marcel in action, they spot the Belgian and decide to go and say hello. Monica has a major crush on Jean-Claude but is too shy to speak to him so gets Rachel to go over on her behalf.
However, it soon becomes apparent that Van Damme only has eyes for Rachel and ends up asking her out instead of Monica. The two friends end up having quite the fall-out, which is only resolved when Rachel agrees to let Monica go on the date in her place.
So… a lot to unpack here. First of all, Van Damme was really at the peak of his action star-ness. This episode came out in 1996, so right after Sudden Death and The Quest (1995), the same year as Maximum Risk (1996), and right before he would release probably his biggest budget feature (and biggest flop perhaps) with Double Team (1997).
Needless to say, it's perfectly understandable that Monica would have a major crush on the dude. Also, Jennifer Aniston was also at the peak of her Friends-popularity as well, so won't hold it against her for not liking Van Damme as much as Monica.
Netflix Remaking Van Damme's 'Sudden Death' as an Action Comedy
"I Can Crush a Walnut with my Butt"
But when she turns up to meet Jean-Claude, Monica discovers JCVD has been told by Rachel that Monica is up for a threesome with him and Drew Barrymore. More fights ensue. An amusing enough cameo, Van Damme happily sends himself up, later attempting to woo both Rachel and Monica into a threesome with the line "I can crush a walnut with my butt".
Something of a precursor to Van Damme's self-referential, comedic turn in the criminally underrated Jean-Claude Van Johnson (which was sadly cancelled), the episode is arguably one of the best to feature a familiar famous face. So the long wait was worth it in the end.
Still, maybe one day if there ever is a Friends reunion the Van Damme man have to make a cameo. In this Friends-verse we've established that he starred in Outbreak 2, so it reasons to assume that he could have had an entirely different line of commercial or critical successful films from there on.
Maybe he'd still be the biggest action star in the world – who knows! Just food for thought for any television writers look for spec scripts for a Friends reunion. Just saying! If you'd like to read up on more Van Damme films and shenanigans, check out some of these articles below.