Van Damme's new mystery project with Netflix is finally revealed – let's check out THE LAST MERCENARY (2020).
Since posting a mysterious image on his Facebook page a few days ago featuring a silhouette of Jean-Claude Van Damme performing his famous action movie splits across the Netflix logo, we've all been wondering about this ultimate collaboration. Well, the answers are finally here! Van Damme and Netflix are partnering up for a new "action comedy" featured set to be titled The Last Mercenary. And it's already shooting! Here's what we know so far…
Jean-Claude is The Last Mercenary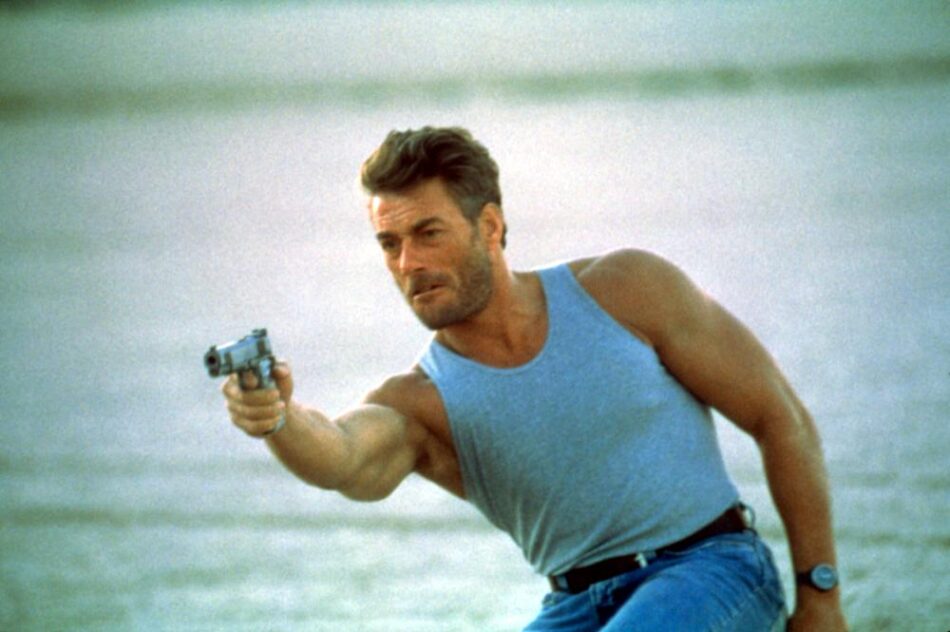 The title sounds straightforward enough, right? Plus we also know that the flick is being helmed by David Charhon and is set to also star a mostly French cast featuring Alban Ivanov, Assa Sylla, Samir Decazza, Patrick Timsit, Eric Judor and Miou-Miou.
Shooting for The Last Mercenary has already commenced and is currently working on location in France. The basics of the plot are as followed:
The film sees Van Damme plays a mysterious former secret service agent who must urgently return to the country when his estranged son (Decazza) is falsely accused of arms and drug trafficking by the government, following a blunder by an overzealous bureaucrat (Ivanov) and a mafia operation.
The rest of the main credits include being written by Charhon and Ismaël Sy Savané and produced by Jean-Charles Levy, Nicolas Manuel (Forecast Pictures), Olivier Albou, Laurence Schonberg (Other Angle Pictures), David Charhon, Jakéma Charhon, Eponine Maillet (Mony Films), Olias Barco, Vlad Riashyn (Apple Tree).
Van Damme Speaks on the Project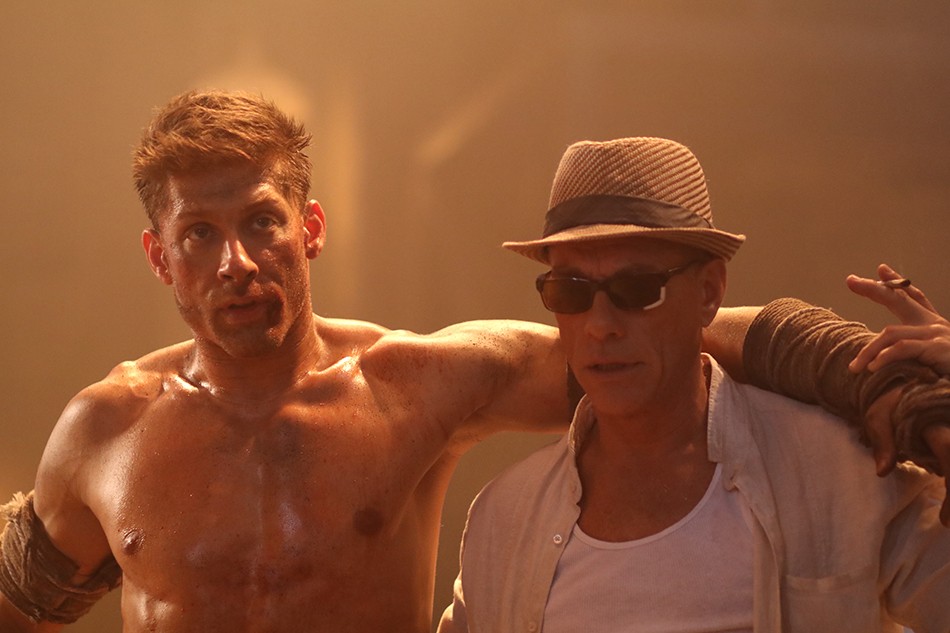 From the press release details, Van Damme provides some further insights into The Last Mercenary, as well as working on a project that can properly balance action and comedy to his liking.
"The Last Mercenary is an incredibly exciting project and allows me to take on a new genre. I've always been a fan of Jean-Paul Belmondo and I hope to take up the torch of action comedy in my own way. David Charhon's script brings all these elements together in a very successful way – a beautiful story with emotion, a lot of action and a lot of humour.
I'm also very happy to work alongside a new generation of talent such as Alban Ivanov, Assa Sylla and Samir Decazza, but also to be reunited on screen with the creme de la creme of French actors such as Patrick Timsit, Eric Judor, Miou-Miou and Valérie Kaprisky."
We also get Charhon going on to provide quotes praising Van Damme and his 80s and 90s action movie classics, which is a good sign for any Ultimate Action Movie fan.
"I want to return to the great tradition of action films of the '80s and '90s — those cult films we all love where the heroes were out of the ordinary, the stunts were all more impressive and truer than life, and all punctuated with humour. Only Jean-Claude could embody this unparalleled golden age of cinema."
Along with a quote praising both JCVD and Charhon from the Netflix France creative manager Gaëlle Mareschi on the hopes from bringing this project together.
"We are very excited to welcome the great legend of action cinema, JCVD, in tandem with the inexorable Alban Ivanov, surrounded by a myriad of great French talent, all in an extremely fun and original film proposition orchestrated by David Charhon."
The Top 10 Reasons Why Bloodsport is Van Damme's Magnum Opus
So, How Ultimate Might The Last Mercenary be?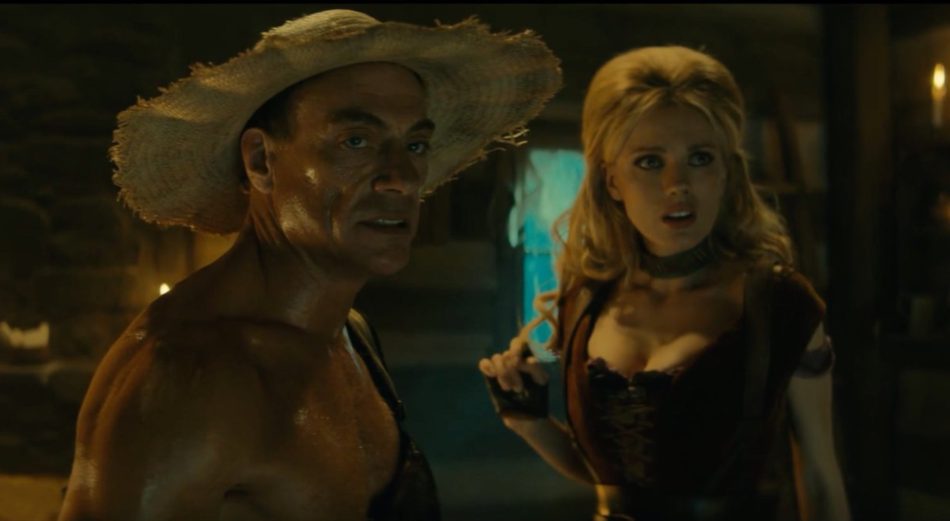 While the news of a new Van Damme movie is always ultimate in our book, this one in particular seems quite intriguing – if not at least a bit hard to put a finger on what it might eventually be. Instead of going, say, the Scott Adkins route Van Damme is shooting internationally and with a regional director, cast and crew who might be perhaps unknown to most mainstream action movie audiences.
But… this could be a good thing! And as far as the action-comedy tag, based on the critical success and strength of Van Damme's improved comedy acting chops from the Amazon Prime series Jean-Claude Van Johnson, if it continues in the same vein it could be quite enjoyable and awesome.
We'll wait and see how this project develops as it shoots during strange COVID-19 production times, as well as how it might eventually be released or straight to Netflix channels worldwide.