The second-longest Bond movie gap is about to starting to come to an end!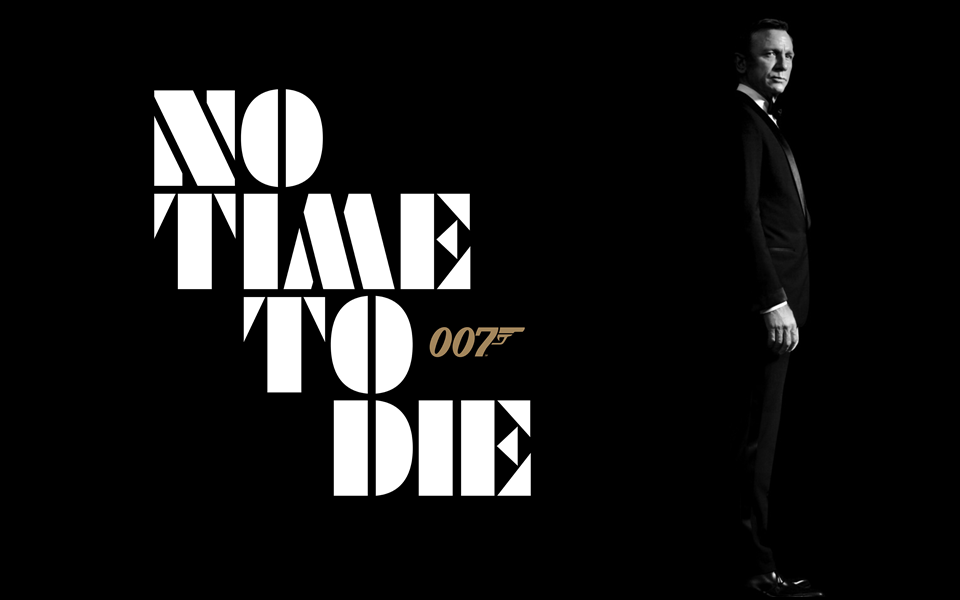 The title for the 25th James Bond adventure has been finally confirmed as "No Time To Die", nearly four months after the cast, crew and plot of the movie were confirmed on a short press conference in Jamaica, the cradle for Ian Fleming's literary hero. When producers Michael G. Wilson and Barbara Broccoli told host Clara Amfo on that day that the film had no title and would be known as Bond 25 for another period, 007 fans were instantly reminded to a situation that took place in 2002, when a press conference was held for Bond 20 at Pinewood Studios on January 11 and no title was yet defined, only to be confirmed two months later as Die Another Day.
With their regular inaccuracy, tabloids insisted that the fifth adventure starring Daniel Craig as James Bond would be called "Shatterhand", which was nothing more than a regularly rumoured title by fans for many previous entries given the Ian Fleming connection: it's Ernst Stavro Blofeld's alias in the novel You Only Live Twice. Other rumours pointed to Eclipse after a movie industry document listed the upcoming Bond adventure with that working title. The truth is… they weren't even close. The night before the Bond 25 announcement, the movie was going to be called A Reason To Die. The reliable unofficial site MI6-HQ (www.mi6-hq.com) revealed the name of that title and the fact that Universal Pictures, international distributors of the film, felt it wasn't strong enough.
Fans were expecting a second press conference, along with a poster or a trailer, to announce the title near October. However, they were caught by surprise on the afternoon of August 20, 2019, when a video was posted by the official James Bond site (www.007.com) where a tuxedoed Daniel Craig walked in a typical Bond fashion to reveal the words.
How 'GoldenEye' Set the Foundation for a Post-Cold War Era James Bond
No Time to Die (2020)
Daniel Craig returns as James Bond, 007 in… NO TIME TO DIE. Out in the UK on 3 April 2020 and 8 April 2020 in the US. #Bond25 #NoTimeToDie pic.twitter.com/qxYEnMhk2s

— James Bond (@007) August 20, 2019
Why did it happen this way? One can never know, but there's a chance that they wanted to prevent the title from leaking, as it happened to Skyfall and SPECTRE years before. Not a bad move, but it would have been much better to have the producers introducing themselves on a live video and then transmit the announcement clip. Instead, the YouTube description of the video already announced that "Daniel Craig returns as James Bond, 007 in… No Time To Die", lessening the surprise effect of the video.
This is the fourth time a reference to death is made in the title of a Bond movie after Live And Let Die, Tomorrow Never Dies and Die Another Day. In the novels, it all boils down to Live And Let Die when it comes to Ian Fleming, although continuation 007 authors like John Gardner and Raymond Benson have used Death Is Forever, The Facts of Death and Never Dream of Dying as titles for original Bond novels. Similarly, Anthony Horowitz used a Latin version in Trigger Mortis, his 2015 Bond book.
How Much Does a Title Matter?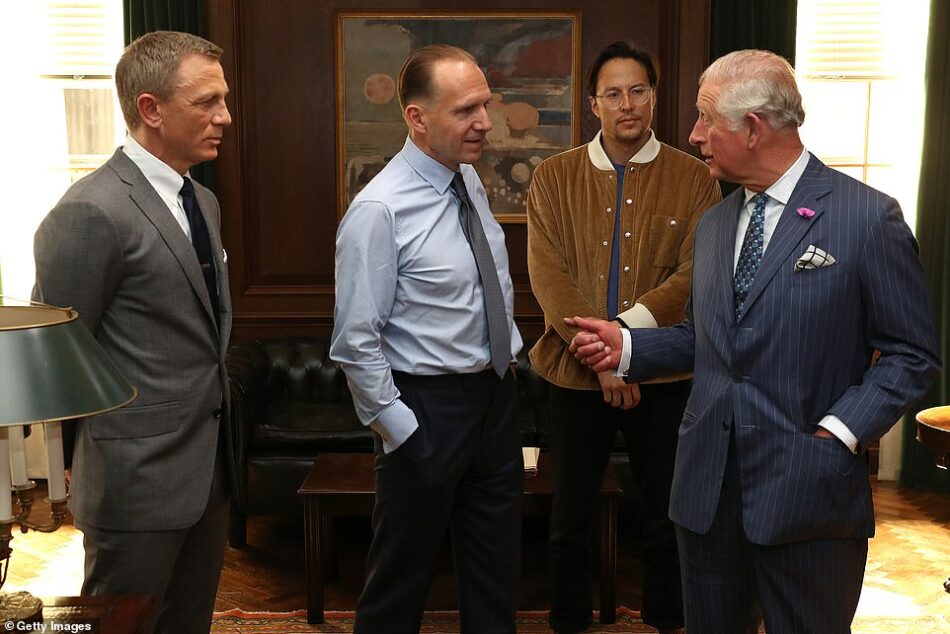 Image via Daily Mail
Fleming, however, did toy with existentialist reflections on life and death regularly in the pages narrating the adventures of James Bond: there is a chapter titled "Death for Breakfast" in On Her Majesty's Secret Service and another one titled "Death is So Permanent" in Diamonds Are Forever. You Only Live Twice also has a Garden of Death in Japan and Blofeld is not only known as Dr. Guntram Shatterhand but as "The Death Collector", which is, in fact, the title of a chapter in Fleming's penultimate novel. So, it's safe to say that although the title isn't as impactful as anything that originated from the mind of 007's creator, it does have a small vibe of him.
The typography of the logo also speaks a bit of the film: the overused sans serif fonts like Century Gothic, Neutraface and Gotham seen on the graphic campaigns of the previous four Craig films moved away to bring a bolder and retro-like Futura Black, which was no stranger to many paperback editions of 1970s thrillers. The title treatment for No Time To Die brings a slight resemblance to the days of Pierce Brosnan's Bond, an eerie evocation of mystery and suspense. It will be fun to see how the title will be translated to foreign countries and if they'll respect a literal translation or they'll go with original variants applied for marketing purposes (i.e. The Living Daylights was in some markets translated as His Name Is Danger or Marked for Death).
The Smart and Poignant Action of James Bond and 'Tomorrow Never Dies'
What we know so far about 'No Time to Die'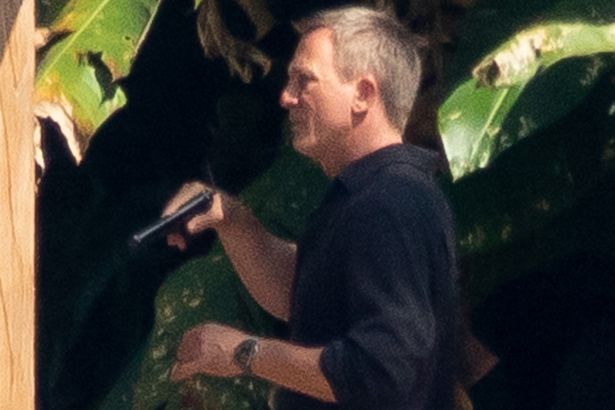 Image via Mirror UK
Now, what do we officially know of No Time To Die? James Bond is not on active duty and living in Jamaica. He comes back in action when his CIA friend Felix Leiter asks him for help to rescue a kidnapped scientist, eventually facing off a villain armed with dangerous new technology. As for the rest, there'll be three Aston Martin cars: the classic DB5 first seen in Goldfinger, the V8 from The Living Daylights, and the brand new Valhalla whose futuristic design makes it a strange choice for the style of Bond. Apart from Jamaica and the obligatory London, the movie has been shot in Norway, Italy and Scotland. It is understood that in the fiction some of the Jamaican landscapes will double for Cuba, which Pierce Brosnan's 007 visited in GoldenEye and Die Another Day. Léa Seydoux, Jeffrey Wright, Ralph Fiennes, Ben Whishaw, Naomie Harris and Rory Kinnear will repeat roles from previous adventures of this cycle. Ana de Armas, Lashana Lynch, Rami Malek, Billy Magnussen, David Dencik and Dali Benssalah will play characters whose function in the story has not been detailed.
But how will the title fit into the story? Casino Royale had the name of the casino where 007 gambled against Le Chiffre, Quantum of Solace wasn't used in full but "Quantum" ended up as the name of the antagonist's organization, Skyfall was Bond's Scottish lodge and SPECTRE was the acronym of 007's historical nemesis organization rebooted in the 2015 film. Now, who will have "no time to die"? The line can be easily added to the dialogue. Rumours circulated once that the original director Danny Boyle left the project when the producers denied him to have James Bond killed off. It's highly unlikely that –if true– this idea would have continued into the film that is now helming True Detective's Cary Joji Fukunaga although the tabloids used all of their sensationalism to shock junior Bond fans. There's a slight chance that A Reason To Die muted into No Time To Die to give a more uplifting and triumphalist feeling to the movie. Bond will have no time to die as expected, but what about his women, his villains and his friends? Remember there's a reason to die for all of them as Rene Mathis, Vesper Lynd, Le Chiffre, Judi Dench's M and Raoul Silva all noticed between Casino Royale and SPECTRE.
How James Bond Was Able To Help Turn The Century In 'The World is Not Enough'
James Bond's relationship between Life and Death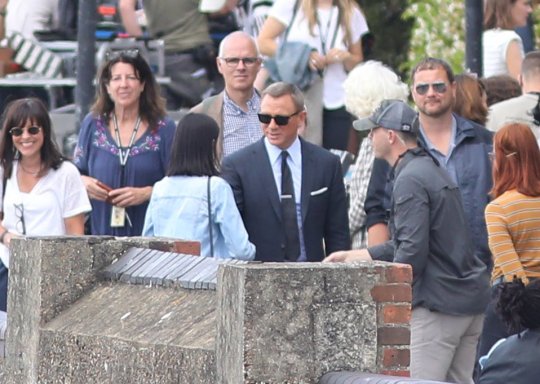 Maybe the villain's scheme deals with time and death, two themes the Bond novels also combined: in the penultimate chapter of Diamonds Are Forever, Ian Fleming wrote: "Mister. Nothing is forever. Only death is permanent. Nothing is forever except what you did to me." He also put in Bond's mouth the phrase "We have all the time in the world" as he caressed the dead body of his wife, shot dead by Blofeld, in On Her Majesty's Secret Service. This was subsequently turned into a romantic song performed by Louis Armstrong for the 1969 film adaptation of the novel and the line was cut from the final print of SPECTRE. The relation between time and life and death was also present in subsequent novels like Nobody Lives Forever, Death Is Forever, and High Time To Kill. One can only wonder how this "new and dangerous technology" can play havoc with the issue of time and combine it with the death of people or maybe the extension of life for powerful elites, but this is just pure guesswork.
We are less than eight months ago for the release of No Time To Die, and while for the characters in the story it may all be a matter of life and death, for Bond fans this has all been a matter of time in the second-longest gap between a movie and another since legal conflicts delayed the release of GoldenEye for more than six years nearly two decades ago.

Nicolas Suszczyk is the author of The World of GoldenEye: A Comprehensive Analysis on the Seventeenth James Bond Film and Its Legacy, which is now out on Amazon. He also manages the sites The GoldenEye Dossier, Bond En Argentinaand co-admins The Secret Agent Lair with Jack Walter Christian. Other writing credits include the magazines MI6 Confidential and Le Bond, as well as the sites MI6: The Home of James Bond, The Spy Command and Siete y Medio.
Let us know your thoughts on our Facebook page or in the comments below!