G2: Mortal Conquest brings the blades, babes and beatdowns!
By now UAMC readers, you know what a big fan I am of Swiss martial artist, Daniel Bernhardt. I've already reviewed ultimate gems like Bloodsport 3 and Bloodsport 4, Perfect Target and The Cutter. While this next one isn't exactly on the same level as some of his others, it is still a blast, full of swords, fights and comedy; intentional and unintentional.
I am talking about G2: Mortal Conquest. Think Bloodsport and American Samurai, meets Highlander. Pulling things from all the above for a potent cocktail that will leave you wondering what you just watched, but somehow, it will leave you smiling.
A Case for Daniel Bernhardt and 'Bloodsport 4: The Dark Kumite' (1999)
Daniel Bernhardt Channels Ultimate Action Pasts
For those that are familiar with Highlander or even Lorenzo Lamas' Gladiator Cop (Fun fact; Nick Rotundo wrote and directed both Gladiator Cop and G2: Mortal Conquest), you will probably be quicker to understand. For the rest of you, try and stay with me.
Bernhardt stars as Steve Conlin, a reincarnation of a warrior from thousands of years ago, who wielded the sword of Alexander the Great. Now in present day, his past battles come to him in his dreams… as he learns more and more of what they are, things heat up when his enemies come back, wanting to destroy him once and for all.
Right away you can tell that the film didn't have a huge budget, the effects are spotty, but it doesn't take away from the fun to be had… if you are a lover of these kind of movies like yours truly.
David Bradley and Mark Dacascos in 'American Samurai' (1992)
James Hong as an Ultimate Villain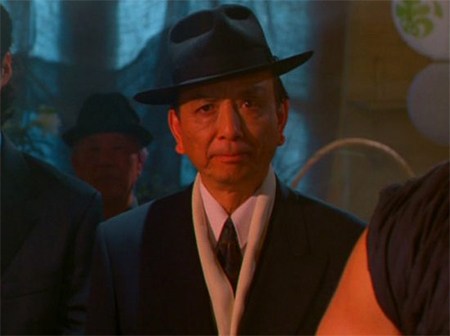 Bernhardt is reunited on screen with the legend that is James Hong. This time, instead of being on his side as he was in the Bloodsport movies, Hong plays the evil villain and he does it so well! This is Hong at his best, folks! He is over the top and hilarious. A scene stealer with his sinister laugh in this one for sure, showing what a legend of the genre he is.
There is a cop played by Meeka Schiro, who Bernhardt saves and they end up helping each other. Do they end up developing feelings for each other? Yes they do and it gets steamy. She gets in on the action out of the bedroom too, blowing away some baddies and having a couple dust ups with Hong's sexy henchwoman (Bing Shen). Shen unleashes a hilariously bad karate chop of doom that made me laugh out loud.
But other than that, the fights and choreography involving Bernhardt are done quite well as always. A couple of the other main baddies are played by the Kim twin brothers, James and Simon. They were in a number of films together over the years, including Oliver Gruner's The Circuit and Seagal's Exit Wounds.
Daniel Bernhardt in Sheldon Lettich's 'Perfect Target' (1997)
A Kumite, but with Swords!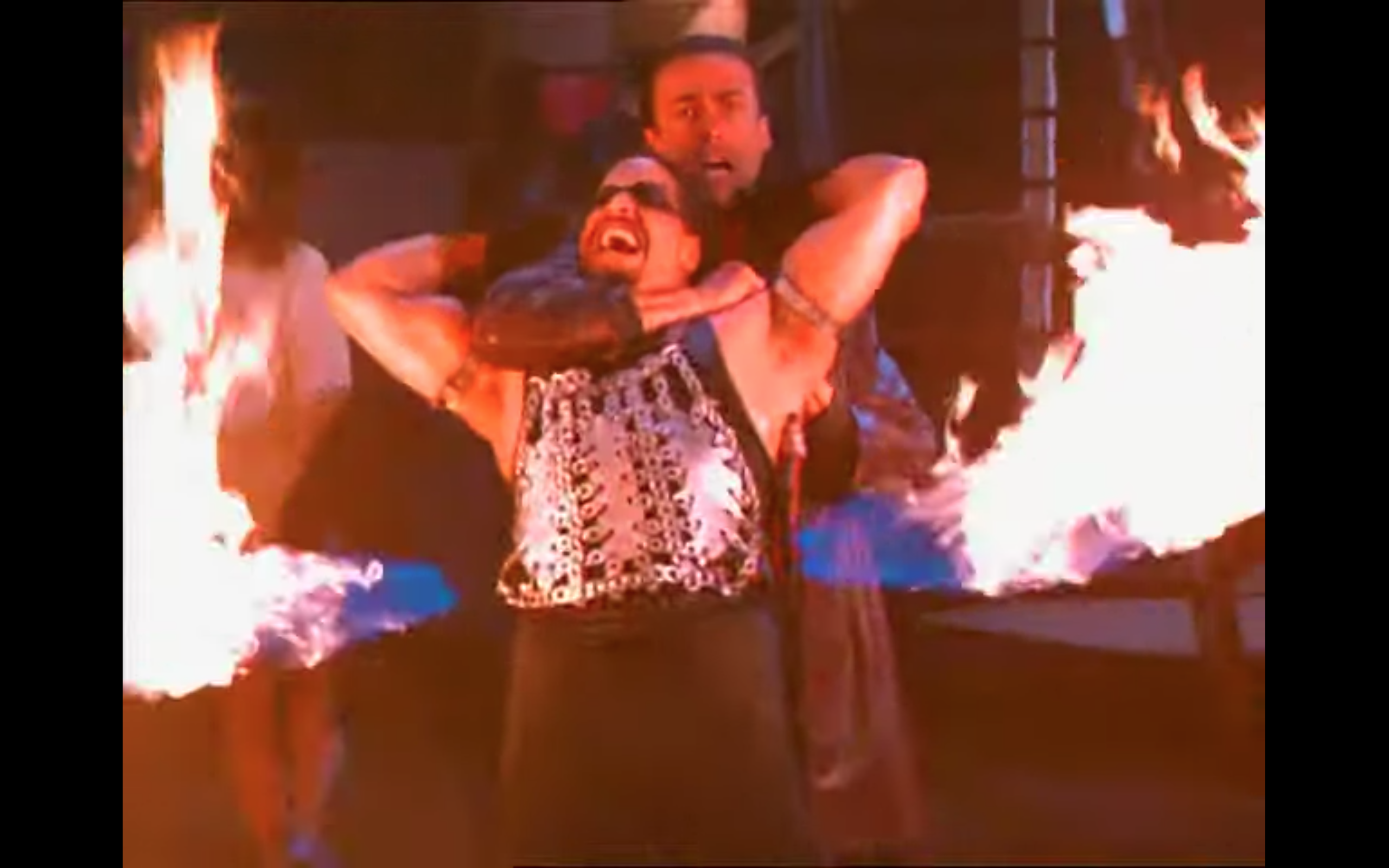 If you are expecting a lot of swordplay, you won't be disappointed. Many of the fights take place in underground type death matches, similar to Bloodsport or American Samurai. The other fighters in it range from surprisingly good to surprisingly funny. Like I mentioned, Bernhardt does a good job executing the swordplay, but we also get to see some solid martial arts fights as well.
If you are wanting to see his signature kicks, you get to see them here too. Rest assured. One of the most awesome and memorable ones being when he goes against this fire-breathing fighter… he gets his leg caught up in flames, but still manages to roundhouse the guy a couple times! Love it.
Bernhardt does Highlander in 92 minutes of blades, babes and beatdowns that is much better than advertised!